I went to "Nogi shop" "mog" to eat pancakes with fluffy milk flavor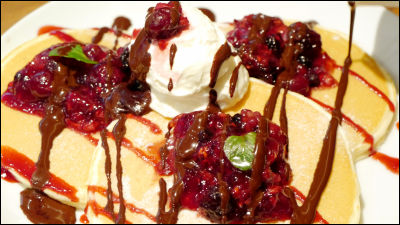 It can be done after making butter from creamButtermilkTo use a fluffy pancake with fluffy milk, which was used for the fabric "Mog"is. In addition to a pancake of dessert type using cream and fruit, there is also a meal pancake using cheese and hot chili beans, but since it is said that a new Namba shop opened on February 20, I went to a shop and tried it.

Osaka pancake cafe mog Voi Voi Sangenjaya
http://www.cafe-mog.com/

There was always a line of women in front of the shop, but I entered the shop in about 15 minutes.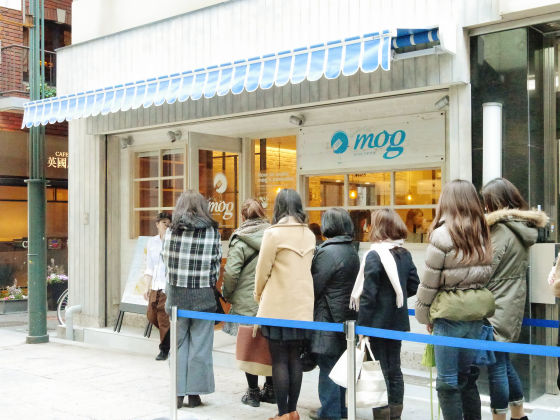 The menu looks something like this.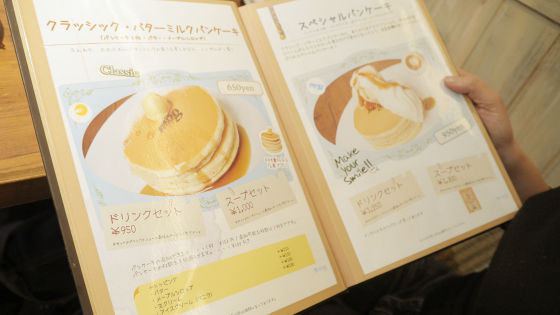 First of all, you will receive a basic "Classic buttermilk pancake (650 yen including tax)". You can also increase or decrease the number of pancakes or set them with drinks and soup.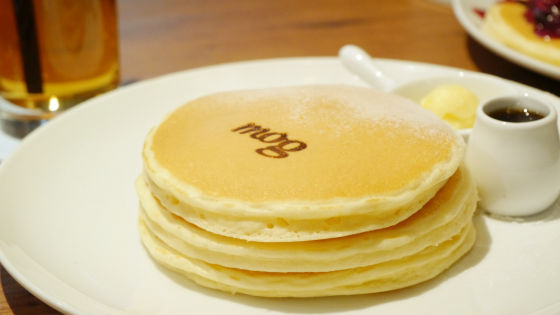 The pancakes had maple syrup and butter.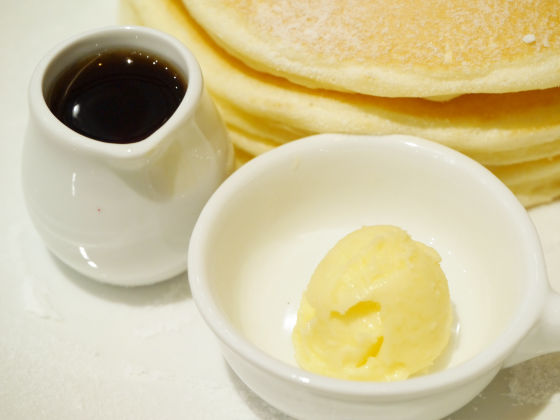 So I will put plenty of maple syrup on top of pancake with butter.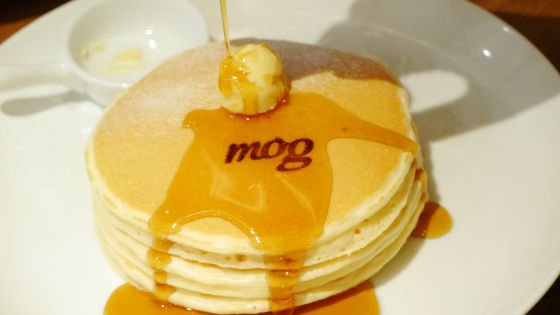 Pancakes are stacked in three layers. Droping maple syrup creates appetite.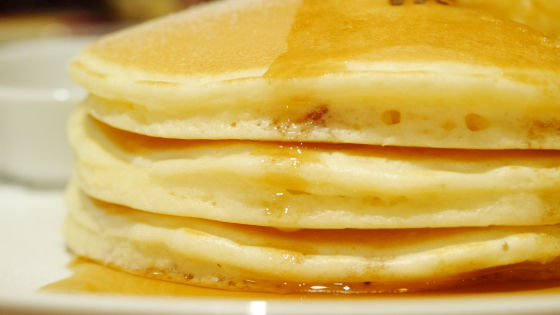 "Mog" and put a knife in a thin golden fabric with grilled eyes, it feels soft and soft.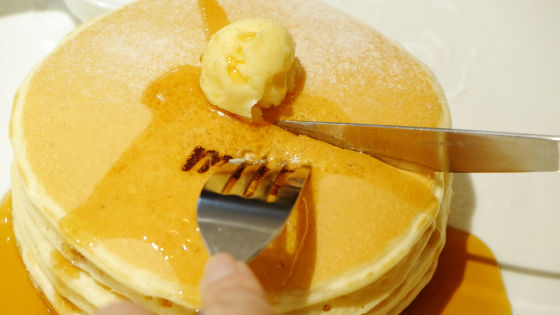 There is a slightly crisp feeling on the surface, but a very soft finish. Sweetness of the fabric itself is not so strong,ButtermilkBecause it is using, I feel the flavor of milk fluffily.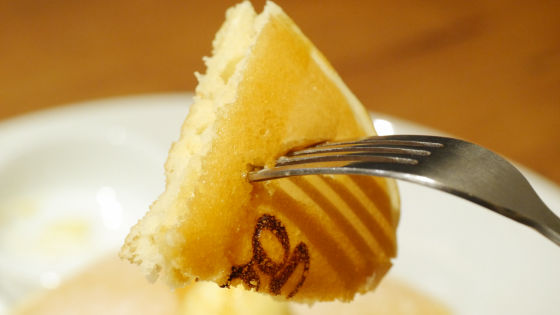 It was a lighter impression than pancakes made at home, so I was able to eat crispy.



Next, devils · pancake (1000 yen including tax)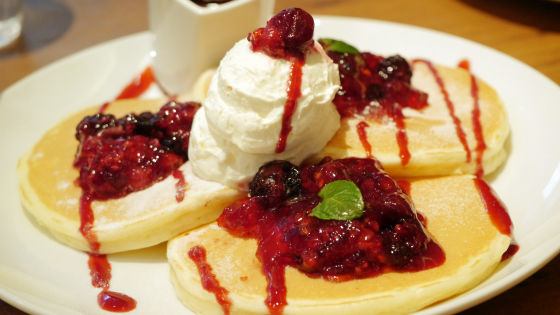 Mix berry topping on the fabric.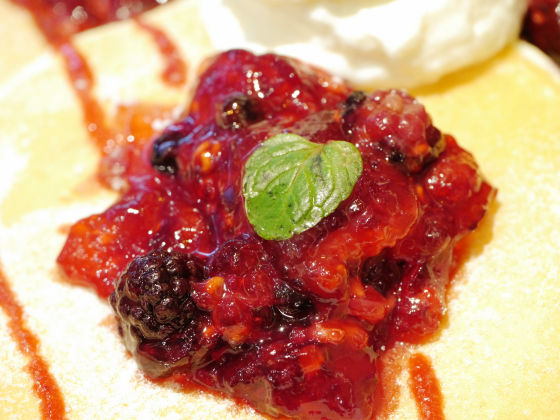 The pancake has warm chocolate, which is specially designed to eat under your own taste.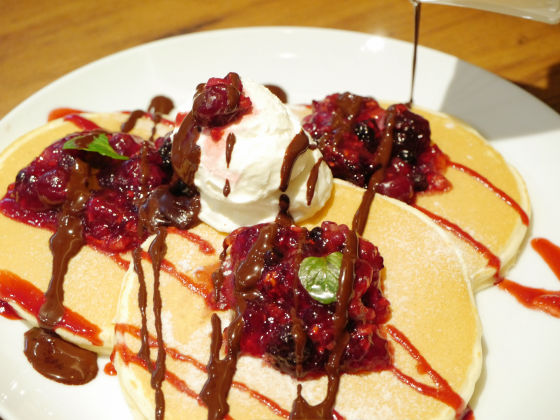 The mix berry's configuration was jelly-like, I felt a moderately sour taste, modestly sweet than it looks.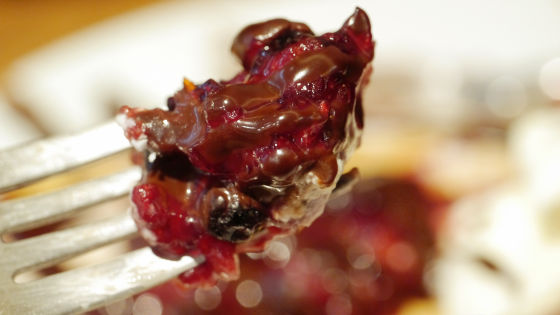 By saying chocolate + cream + berry, it is extremely sweet ... ....? Although it tends to tend to think, each sweetness is moderately suppressed, acidity and richness of cream, chocolate sweetness are very well combined very good. As you can see, there is quite a volume, so if you are a small meal you can share it with two people and eat it.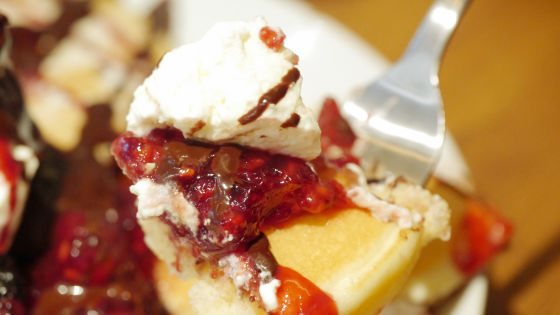 Chocolate will solidify after a while, so it is recommended to eat as soon as possible.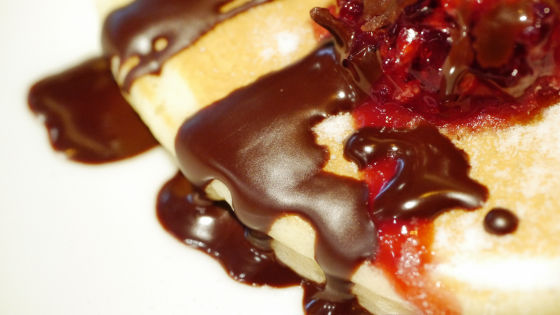 And finally four kinds of cheese fondue pancake (1050 yen including tax)



Four kinds of cheese, Gorgonzola · Camembert · cream cheese · cheddar, covers pancakes entirely.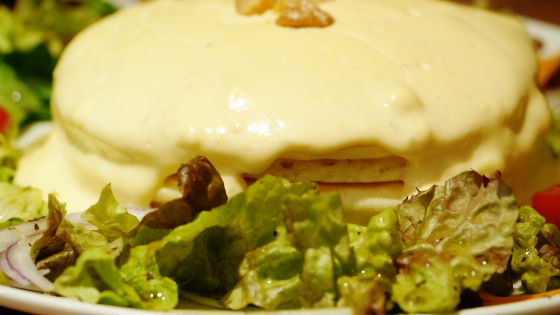 Cheese sauce that is used plenty enough to hang down on the plate.



Salad is served in the surroundings.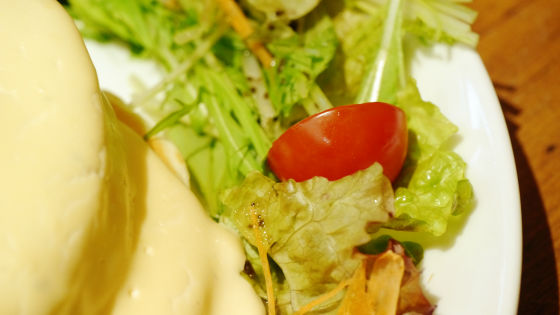 It is a combination that is not so familiar, cheese and pancake, but the compatibility of creamy cheese sauce and fluffy pancake is outstanding, because the sweetness of the dough is modest.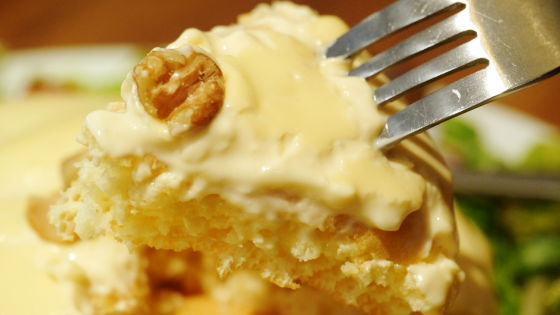 The surrounding salads are basil-flavored dressing and if you eat with pancakes you can eat deliciously as a meal instead of dessert.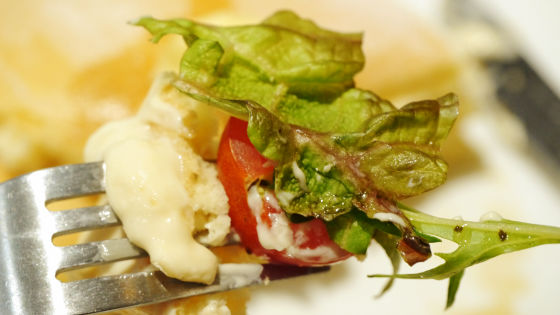 The completeness of a simple pancake is very high and pancakes of desserts and meals are also difficult to reproduce at home, so it may be a bit lined up, but the value you eat at a shop is quite ant.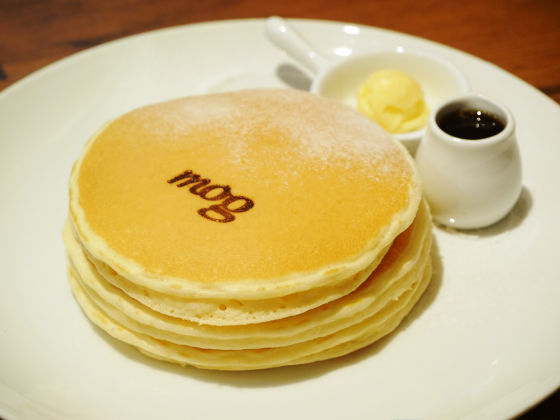 In addition, when I contacted the store, it is said that I can order the line before opening the store in the smoothest order, so people who say "I do not want to wait" seems to be good when visiting before opening.