A combination of fluffy pancake and fresh orange sauce has eaten "Suzette style French pancake" that is too exquisite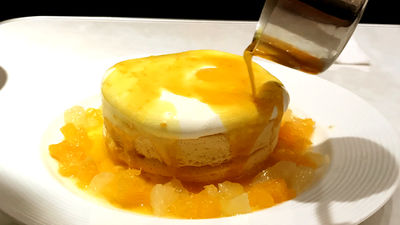 Speaking of pancakesFluffy softnessFrom somethingThinly bakedIt is various, but plenty of hot Orange sauce to cook French cuisineCrapezuetteA strange pancake that eats pancakes in the wind is "Schuet-like French pancake"is.

La Pause | La Pause
http://www.la-pause.jp/

La pose has stores in Nara and Osaka, but this time I came to the store of Rukua Dining on the 10th floor of Rukueree directly linked to JR Osaka Station.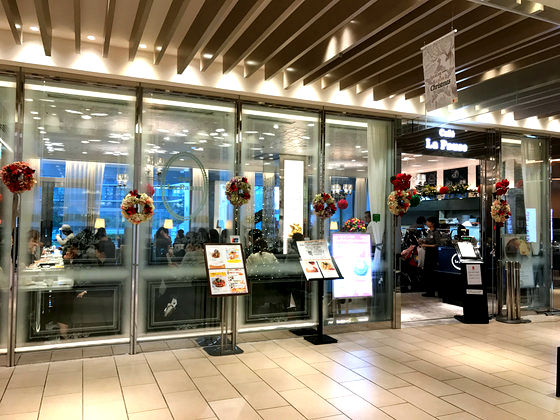 Discover "Shuzet style French pancake (1296 yen including tax)" in front of the store.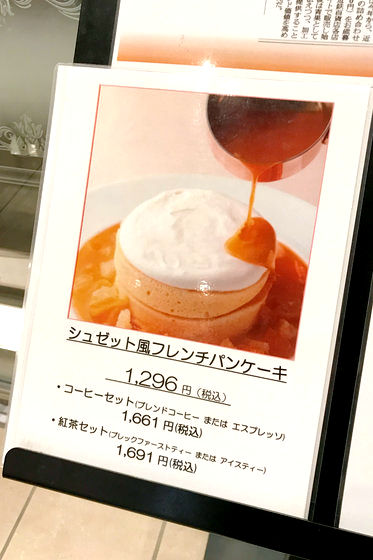 In La pose, pancake collection in fall is being held until November 30, 2016, and you can enjoy a rich pancake menu.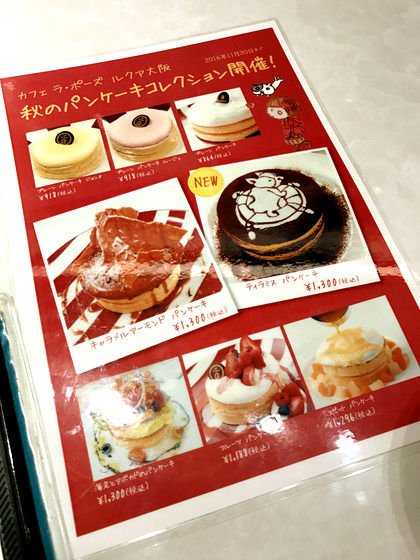 Of course there are pancakes in the regular menu as well. This time I ordered a coffee set ("1660 yen including tax") of "SUZET French French pancake" to eat it after pancake warm orange sauce.



The goods arrived in about 10 minutes after ordering. And soon I will pour plenty of orange sauce from a hot pot.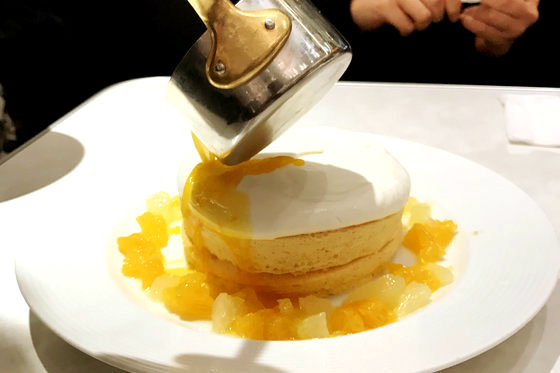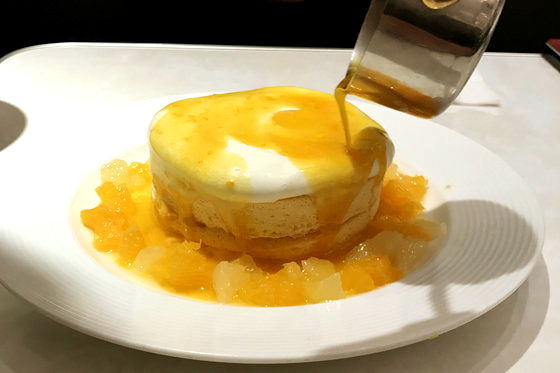 That's why this is "Susset-style French pancake". It is a pancake that imagines a French cuisine crepe sauce, and the fresh cream on the pancake and the warm Orange sauce merge into an appetizing look that looks like an appetite.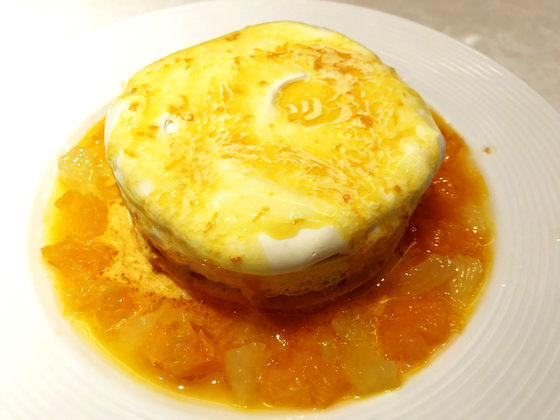 Compared with iPhone 7, this is about this size. Although the diameter of pancake is slightly smaller ... ...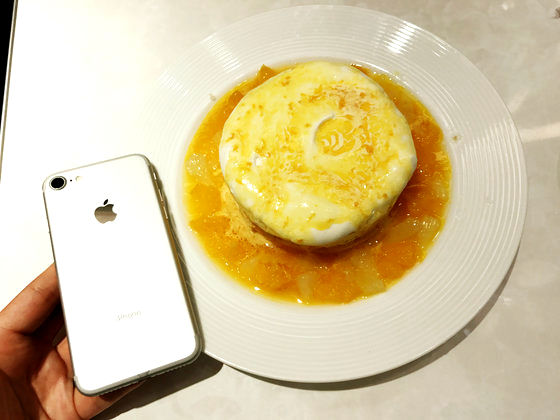 Since the pancakes are stacked in two tiers, they respond well enough to eat.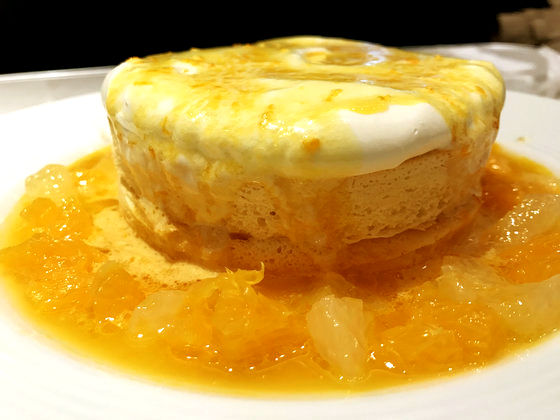 And around the pancakes are a lot of orange sauce and lots of fresh orange fruit pulp.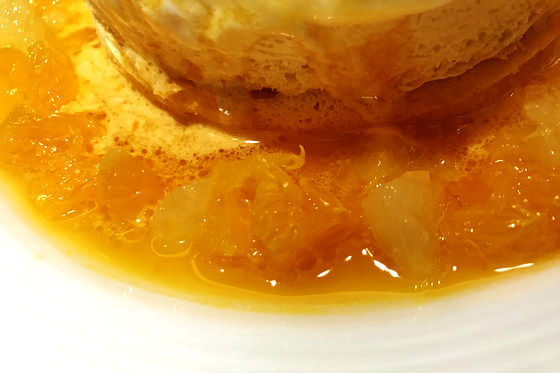 I will cut it with a knife at once.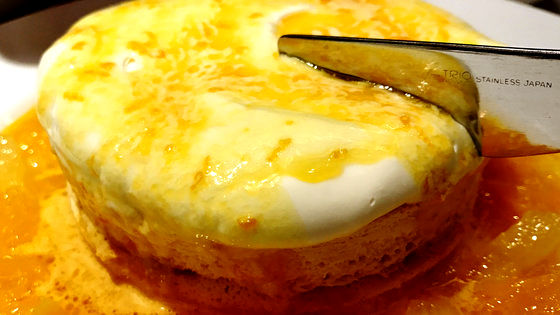 When cutting it to a bite size and eating it, the pancake can be seen from the thickness as well as the sweet pancake, the texture is very fluffy. While I have plenty of fresh cream, sweetness is modest, eating it with orange fresh sweetness and sour tasteful Susset-like orange sauce makes the fresh sweetness of fruits and the smoothness of fresh cream You can enjoy exquisite combinations in the mouth. The sauce-like orange sauce is not just a fruit sauce that can sense sweetness and sourness, it also feels like a unique richness as if it contains cheese, you can enjoy a taste different from a simple pancake.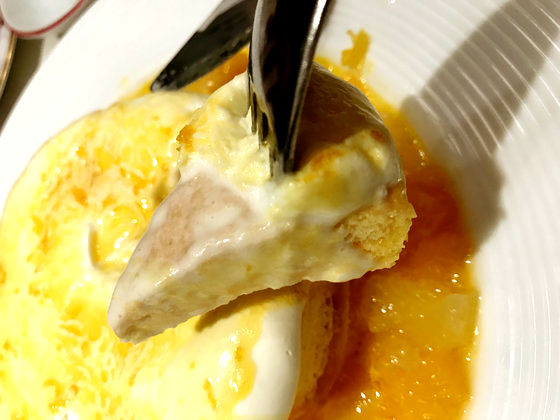 Good when you eat orange flesh together and sweetness and sourness are added plus.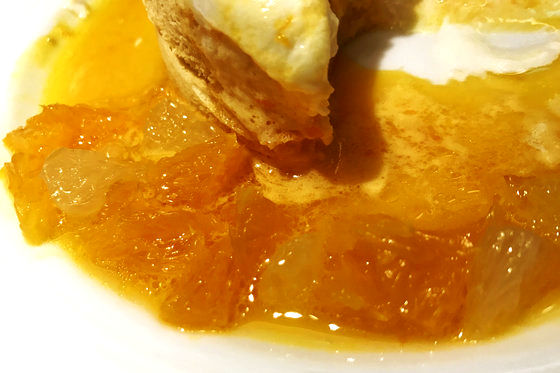 Fresh cream is moderately sweet, and when eating alone, you can see that the unique richness when you eat pancake comes from the Schuett-style orange sauce.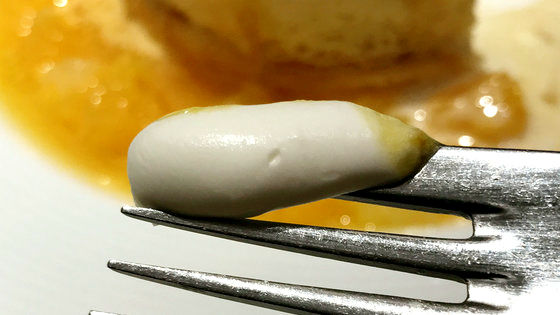 Compatibility with set coffee is also outstanding.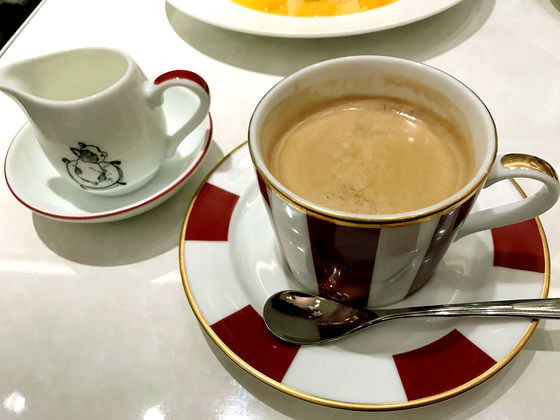 The opening hours of La Pose are from 11 o'clock to 23 o'clock and last order 22 o'clock.