Cold soft and sweet and sour apple accents "Ringo noir" in Hokka Hoka's Danish bread at a Komeda coffee shop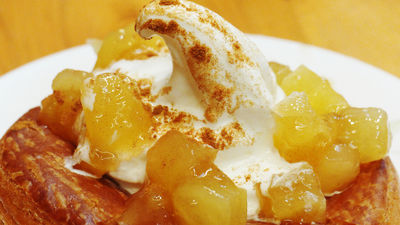 In "Komeda coffee shop" originating in Nagoya, abundant volumes of foods such as coffee and big size sandwiches entered in a huge cup are provided, but placing cold soft cream on warm Danish pan which is a dessert sign menu "SiroonoireIs also famous. SeasonalCaramel tasteAnd Matcha flavor such as Syonoiru have been offered in the past, but from October 1, 2015 (Thursday) it used apple like autumnRingo NoirI went to a shop and tried it out because it was said that it appeared.

Ringo Noir is starting from October 1st! New product · campaign | Coffee house comeda coffee shop
http://www.komeda.co.jp/info/campaign.php

Arrived at Komeda coffee shop.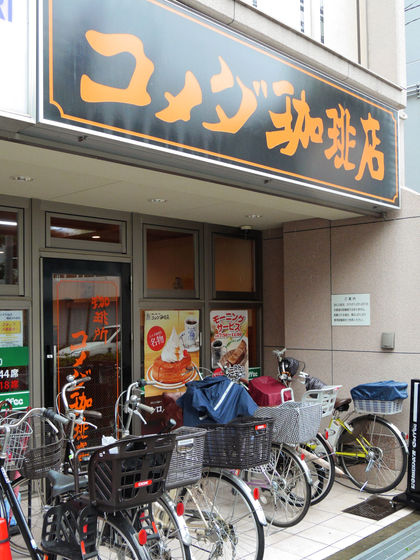 I entered the shop and found "Ringo Noir" in the menu table of the dessert in the seat. I will place an order immediately.



Ringo noir arrives in about 5 minutes to wait. The price is 490 yen including tax.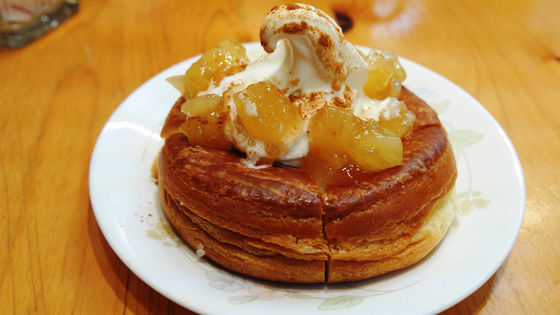 Compared to the iPhone 6 Plus, the vertical width of the display part and the diameter of the Ringo noir are just about the same. Since the size of Ringo Noir is the same as the mini size version of "Shinanoiru" "Mini Silonoire", it is just as a dessert for one person.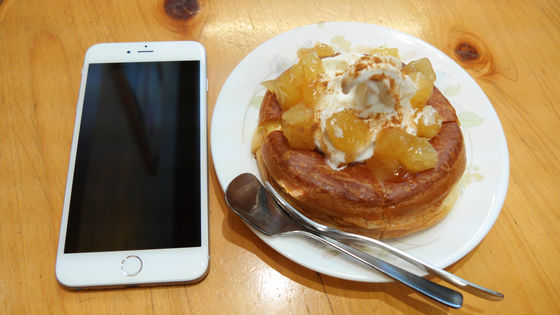 On the crispy Danish fabric, there are plenty plenty of angular apple appeared to spill.



Cinnamon powder is sprinkled on soft cream rising in the center.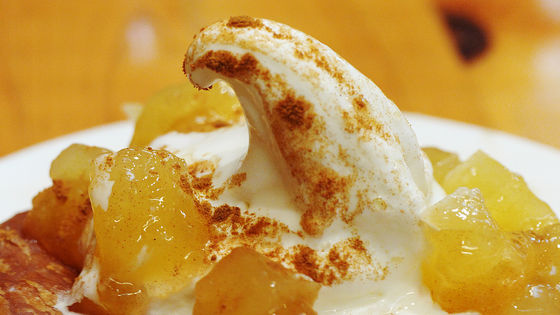 There is a slit in half in the Danish pans with soft texture, with a pale yellow custard cream inside. When eating, the combination of apples that you can enjoy a slightly sweet and thick taste custard cream and sharp texture, coupled with the flavor of cinnamon, is a soft apple pie taste.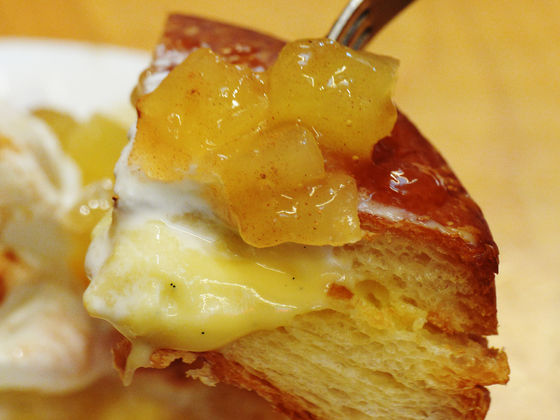 Although custard cream is quite plenty, it has good compatibility with thick Denish cloth and can not eat cream so it can be eaten.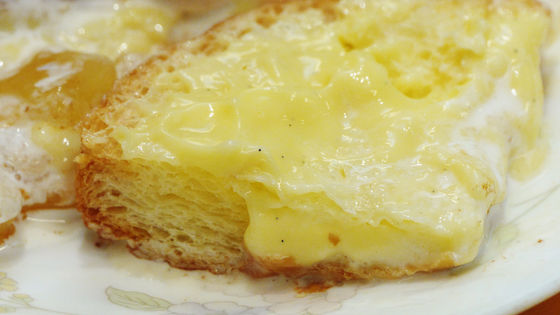 Danish bread was warmed by hokoka and the soft cream gradually melted, so I decided to eat the soft cream part in a hurry.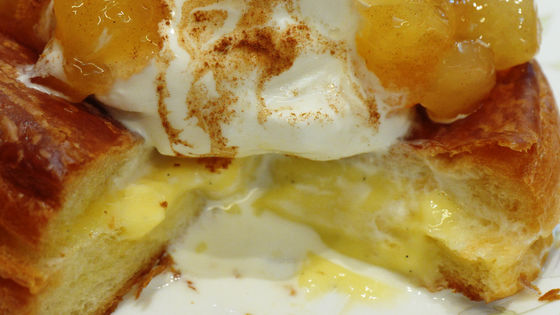 Like the Danish bread, the apple is also warmed, so the cold soft cream and warm apples are exquisitely matched in the mouth, making you feel happy. Because the apple is more sour than sweetness, it was just right balance when combined with a soft cream that feels milky sweetness.



When I tried eating with a soft cream and an apple on the Danish bread, the flavor of butter, the sourness of apple, and the sweetness of a soft cream became unity, finished in a dessert with a high degree of completeness so that it can finish a complete dish . It is moderately sweet compared to Sino noir, which eats with syrup and syrup, so it seems to be just right when you eat it in the afternoon when the small stomach is empty.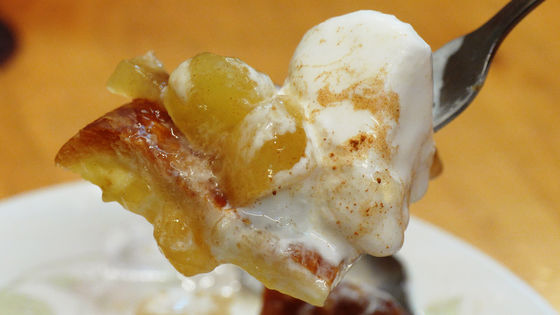 In addition, Ringo Noir is the autumn-only menu of 2015.