I have eaten 'New Years Zenzai Pancake' with Eggs 'n Things with a dripping red bean and a red and white mochi like a New Year' s Day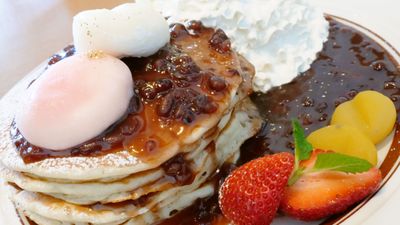 " New Years Zenzai Pancake " has appeared from Eggs' n Things for a limited time period from January 1 (Tue) 2019 to January 15 (Tue). The New Year's Zenzai pancake that is offered from New Year's Day is becoming a Japanese style pancake suitable for the beginning of the New Year with red and white mochi on plenty of pancakes with rich sweetness So, I actually ate it.

A Japanese style pancake appealing colorfully! "New Year's Zenzai Pancake" January 1 (Tue) - January 15 (Tue) for limited time sale - Eggs' n Things [Official]
https://www.eggsnthingsjapan.com/news/181225.html

Arrived at Eggs' n Things.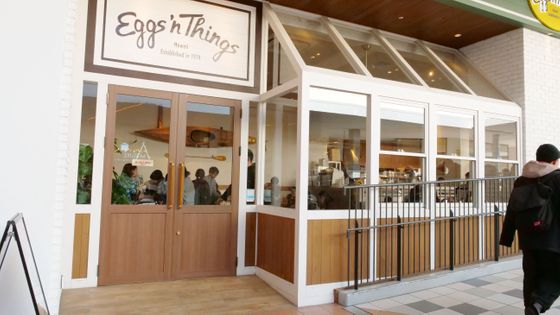 There was a panel standing at the shop to appeal the New Year 's Zenzai pancake for your aim.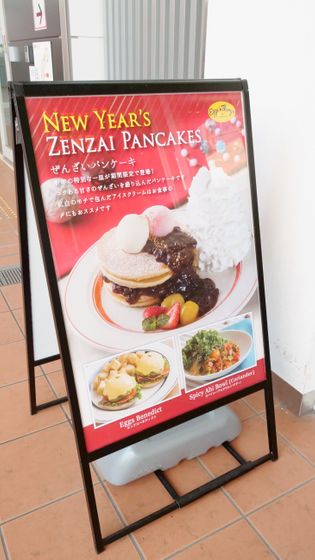 I will get a seat and order it at once.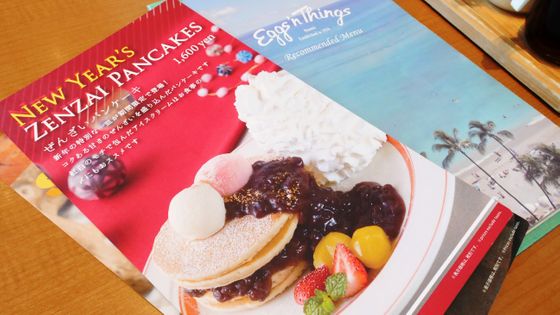 " New Years Zenzai pancake " (1600 yen tax excluded) arrived in about 15 minutes.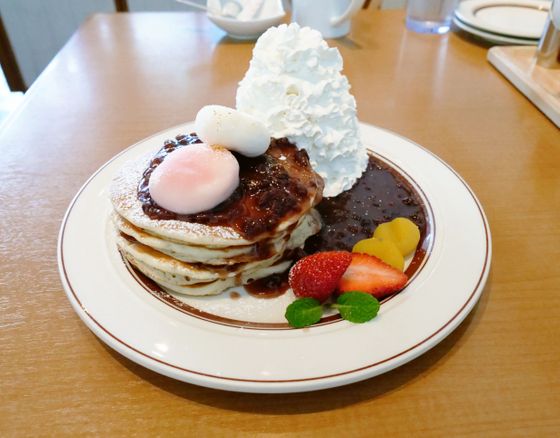 Compared with traffic IC cards in size, it looks like this.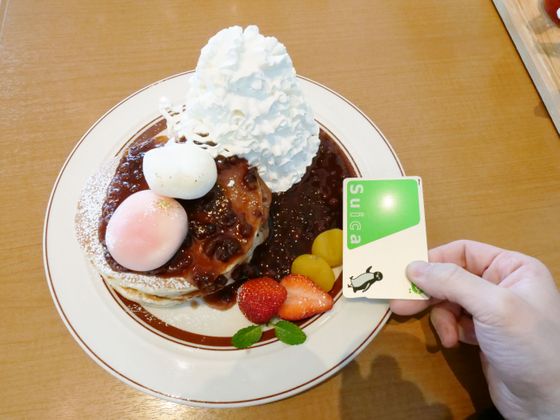 Looking from the side, like this, pancakes are accumulating in many layers and it is pretty voluminous. Whipped cream is high enough to cross a transportation IC card, it is a large volume.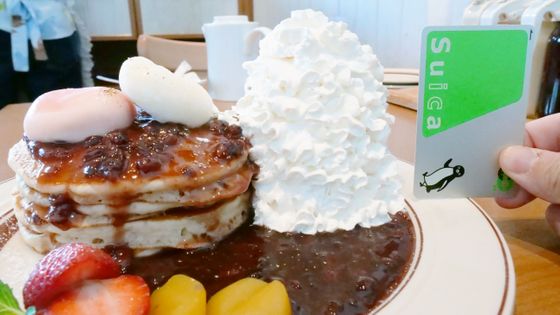 Zenzai is caught in pancake not only at the top but also between pancakes, and it is enough that the bean sprouts down before looking.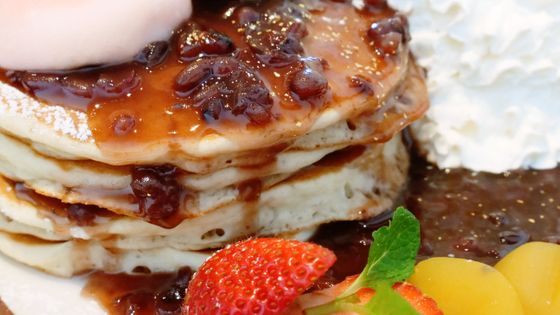 Golden leafs were scattered around red and white mochi with ice cream on top of the pancake and it looked like a celebration like celebrating the New Year.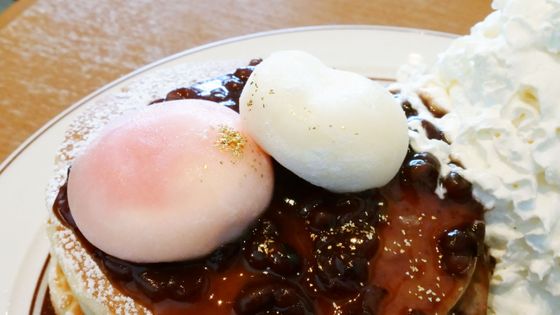 When eating it actually, the pancake of gentle sweetness with a slight taste of honey is a rice cake flavor. When you eat toppings and whipped cream, elegant sweetness is added and enjoy a different flavor of pancake.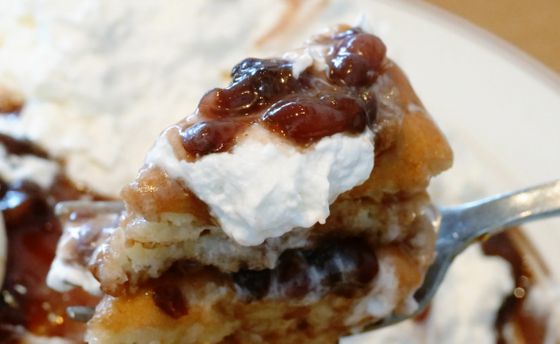 When I tried eating red and white mochi inside it was full of ice cream.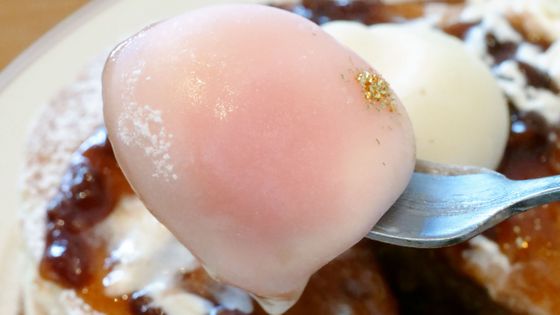 I could remember the sweetly boiled chestnuts as a chestnut grape, and enjoyed the New Year.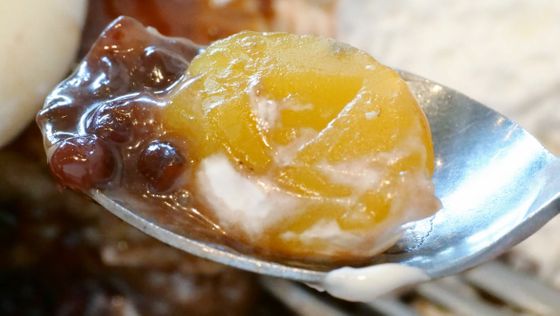 "New Year's Zenzai Pancake" is for a limited time until January 15, 2019 (Tue), and is offered by Eggs' n Things nationwide except for LaLaport Nagoya Minato Aksu Store · Takasaki OPA shop.