Pancake ate all-you-can-eat shop "ELK" to eat pancake to my heart's content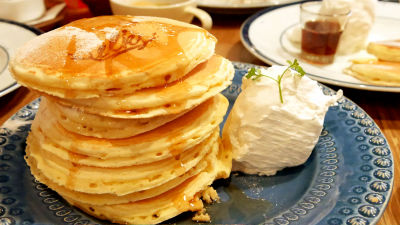 Extra-thick pancakeYaPan-cake of fluffy fabric,Fluffy milk-flavored pancakesRecently, pancake shops of various concepts have been developed, but the shops that you can eat all such pancakesELK. What is it like? As I became concerned, I actually went to the shop and ate my pancake until my heart began.

ELK | Pancake & amp; Soup Dining
http://cafe-elk.com/

Arrived at the shop.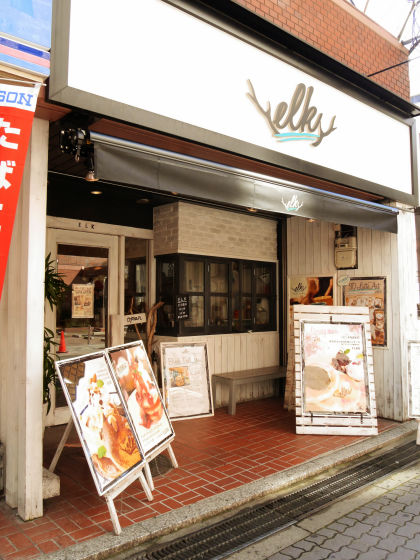 In front of the shop, in addition to the menu for eating inside the store, a takeout menu was also out.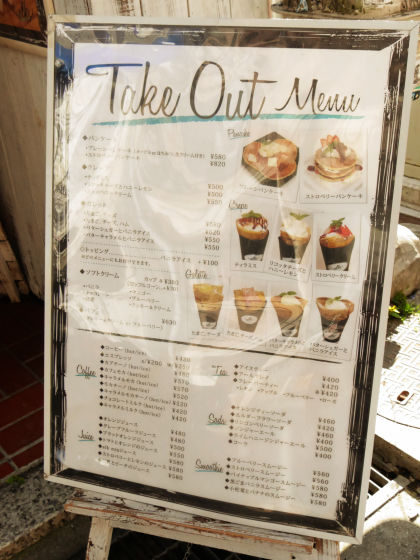 The purpose of this time is "Pancake Order Viking (990 yen including tax)". You can put soup in the set and coffee or tea as a set drink.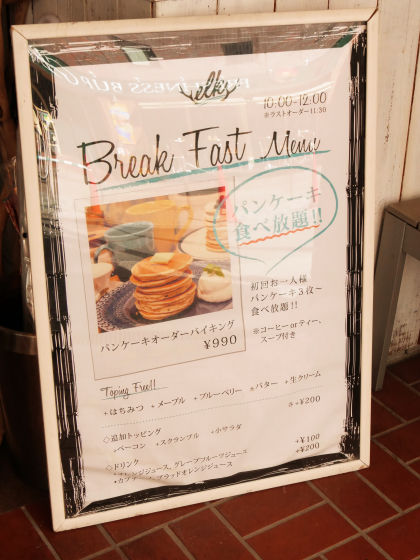 Inside the shop is like this. Opening was at 10 o'clock and it was around 10:10 that I entered the store, but already some pair of customers was in.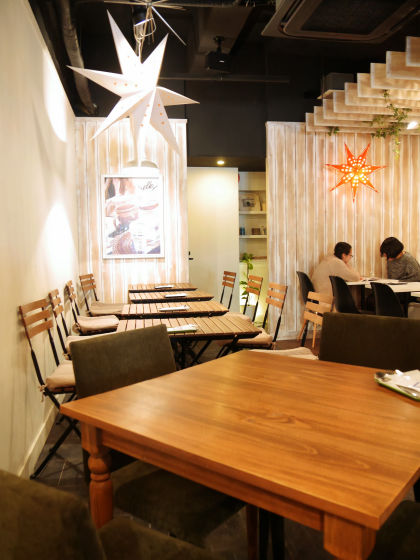 A clerk burns pancakes in the back of the counter.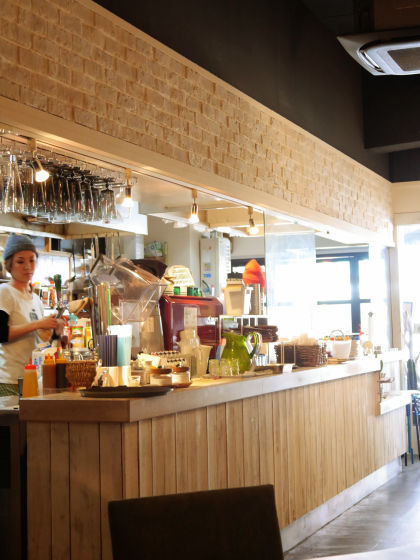 When entering the store, "Because I will burn the pancakes from now on, I will have about half an hour for the pancakes to arrive," so please wait for a while.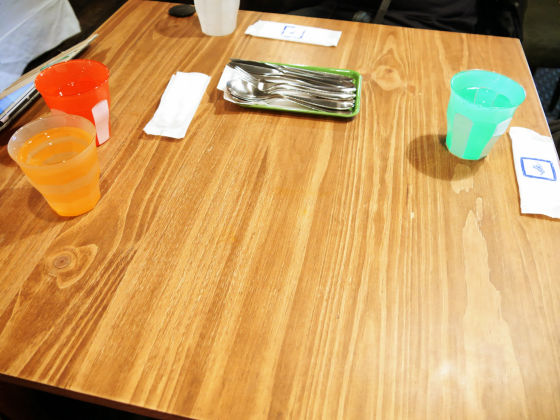 First of all the set soup arrived.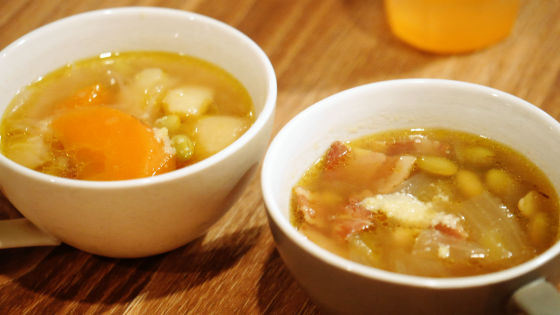 I can not choose the type, but there were two soups. This is a bean soup.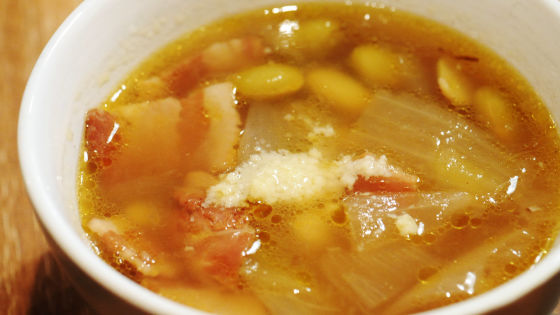 There were plenty of beans, bacon, onion, etc inside.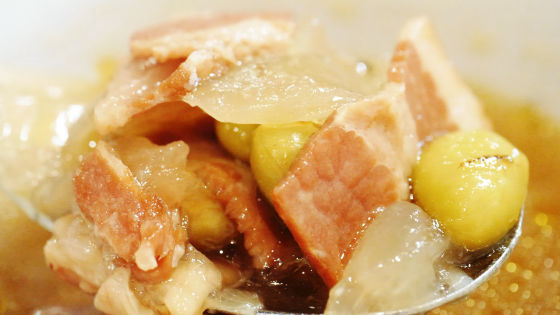 And the other is Potov.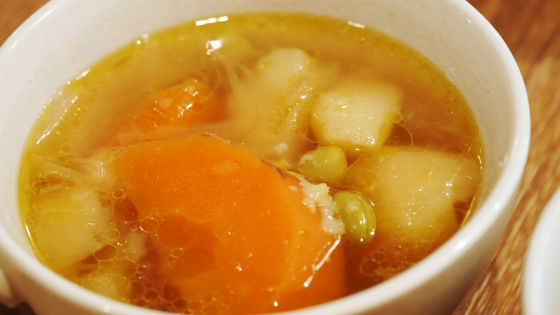 Carrots, potatoes, wiener etc, which were cut greatly. Either soup has eating habits, so people who want to enjoy pancakes are likely to eat soup as it goes.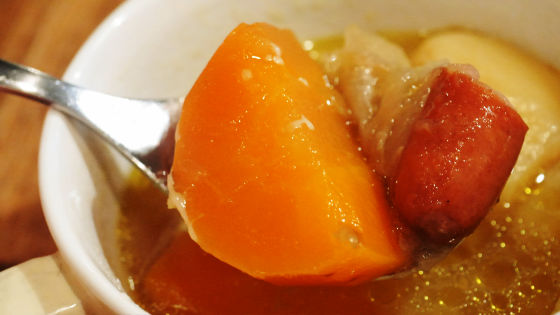 About 30 minutes after entering the store, a gentle grilled pancake arrived. Three pancakes are on the plate the first time.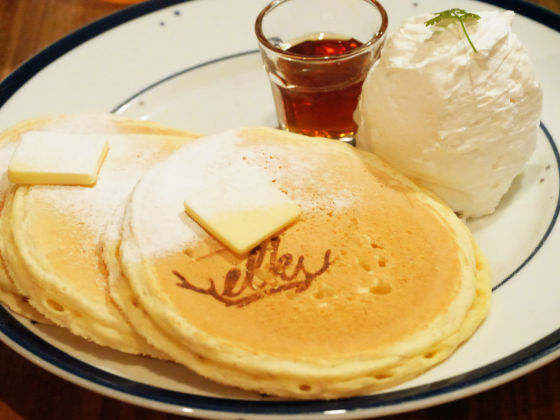 With maple and cream.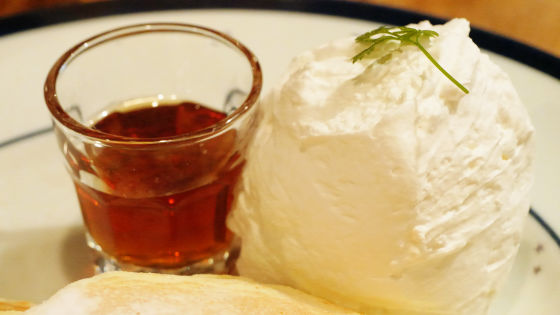 As the pancakes are hot, butter on top melts quickly.



This time we headed for the shop by multiple people, so we created a longing pancake tower. I will put a maple on from the top.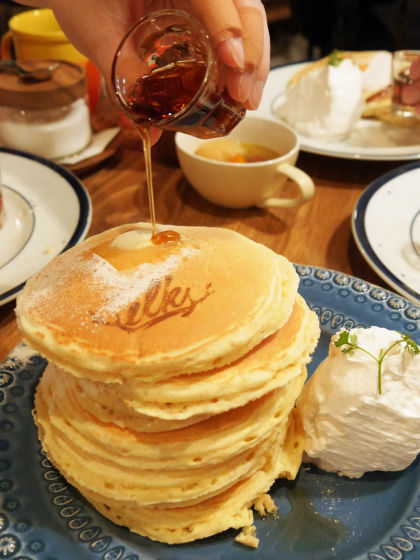 A pancake which honey of admiration as if it came out from a picture book is dripping.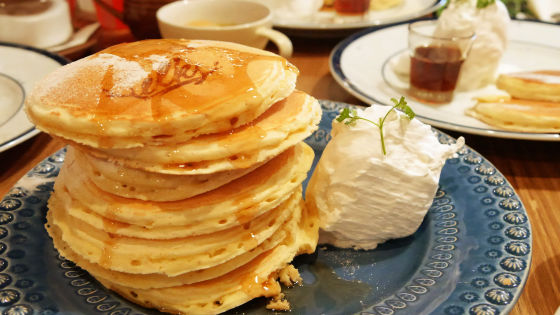 The sweetness of the pancakes themselves is moderately suppressed and there is also a good fragrance of vanilla and they can be deliciously eaten as it is, but as much plenty of fresh cream and maple are prepared, a sweet pancake with dessert feeling I will eat. The fabric is a soft eye, I feel that it feels moist ... ...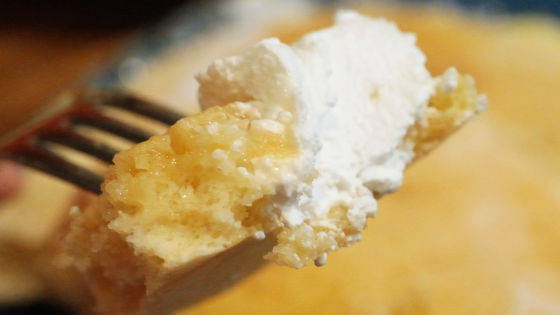 There were firmly grilled eyes depending on things, and some pancakes on the surface crisp.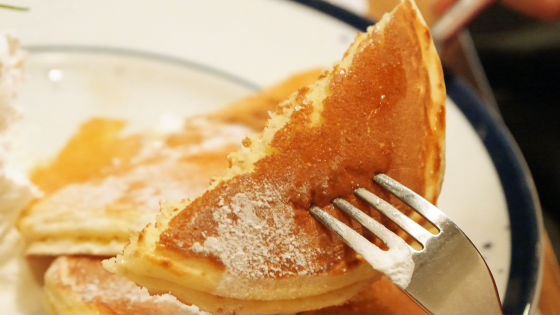 A pancake with no grilling eyes is like this.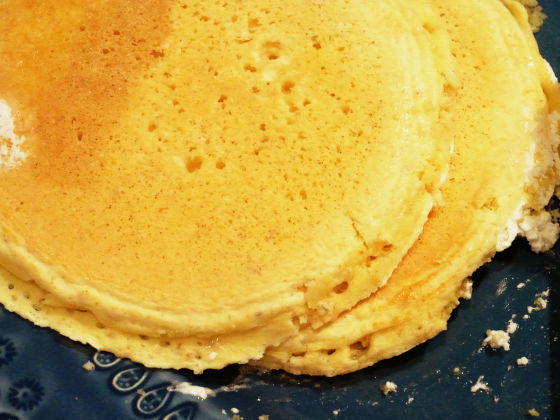 MogThe delicate and fluffy texture of both,ButterIt is a feeling close to the texture you draw in your head when you hear the word "pancake" a little differently from the crispy texture of food.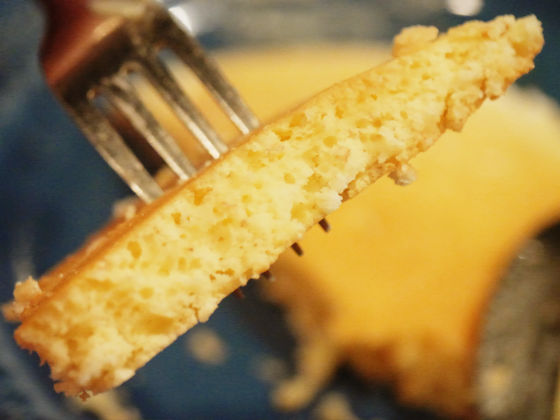 Fresh cream is smooth, there is no taste of industrial oil. Even cream alone can eat deliciously.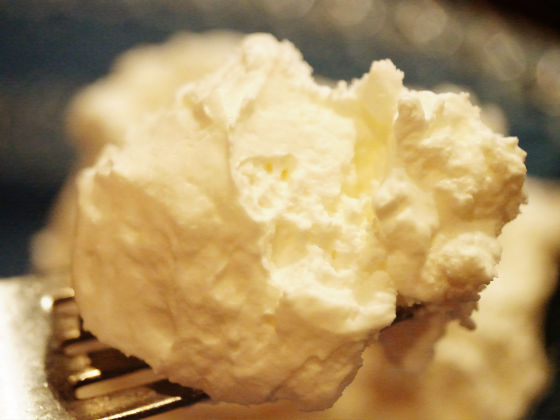 Where I finished eating the first dish while drinking a set of drinks ......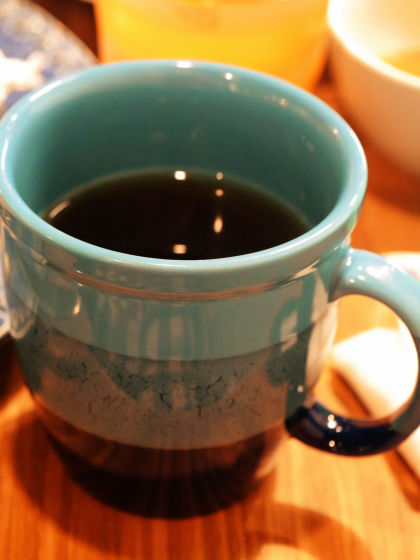 Order additional pancakes. Additional pancakes can be ordered from one sheet, but it takes about 30 minutes as the first time in baking time, so it is better to order before you finish eating the first meal.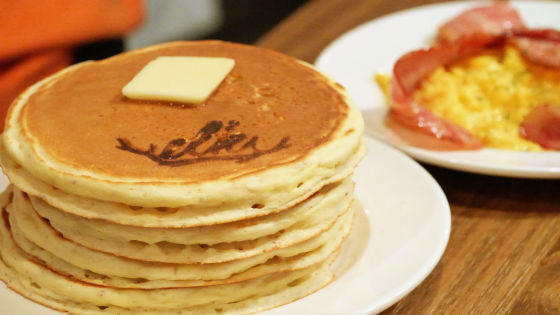 As the mouth gets sweet, I ordered "bacon" and "scrambled egg" (200 yen each) with additional paid topping.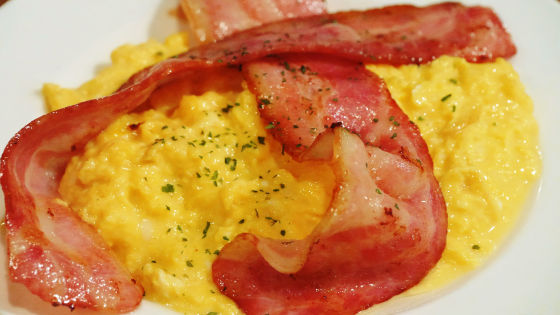 It has firmly grilled eyes.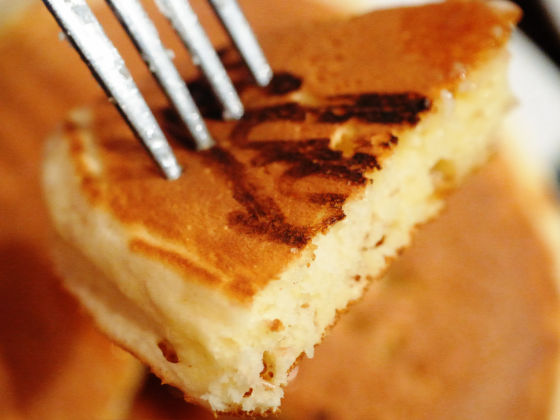 When you can eat 3 pancakes, your stomach is filled, but if you change the taste with semi-scrambled eggs and bacon, hands with forks will advance crisply.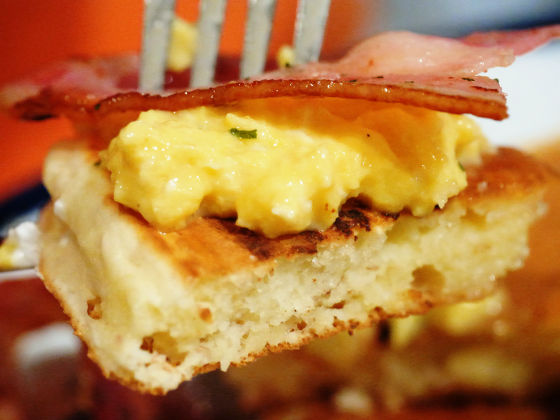 The amount of 3 pieces of pancakes is full of stomachs if they are eating a meal, but among the women who come to the shop there are also groups who are ordering 3 persons per person It was. Pancake Order Viking is limited from 10 to 12 o'clock and the last order is 11:30. Because the baking time is a little long, it is not possible to eat pancakes one by one, but if you order additional at once, you can eat pancakes with your soup and drinks without hesitation, irresistible for pancake lovers It was a shop.