We have eaten 'Joys Club Sand' of Kua Aina who evolved BLT sandwich to the next level with plenty of snow crab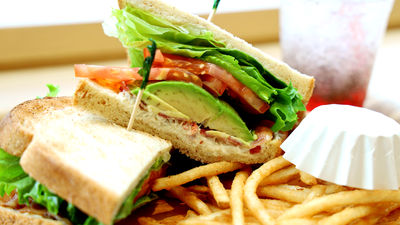 A rich BLT sandwich " Joy's Club Sand " featuring a large amount of snow crab has appeared from Kua Aina, a Hawaiian gourmet burger restaurant, where cream morimori's pancake and voluminous hamburgers are popular. As I was worried about the unusual combination of BLT x Snow crab, I actually ate at Kua Aina.

The taste of Snow crab! Joyce Club Sand New Release | KUA `AINA Kura Aina
https://www.kua-aina.com/topics

That's why we arrived at Kuah Aina.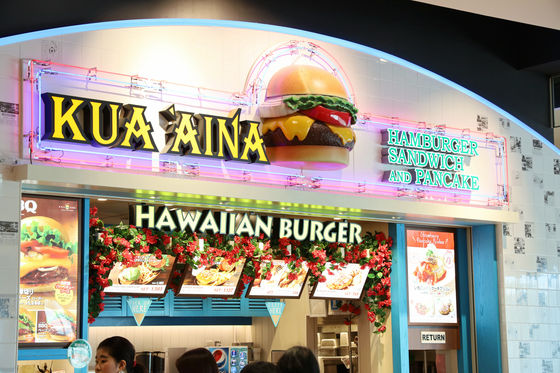 When I tried to order at the counter, I found 'Joy's Club Sand' (1180 yen after tax). I also ordered the newly released "Hawaiian Chia Soda" (350 yen including tax).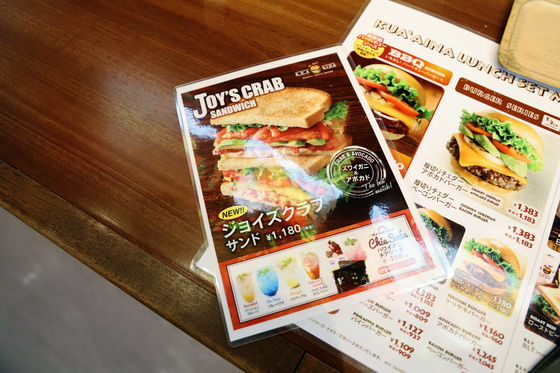 There are several flavors of Hawaiian Chia Soda, but the most popular is 'Pitaya'. However, because the store I visited at this time was too popular and sold out, I chose "Hibiscus Cranberry" this time.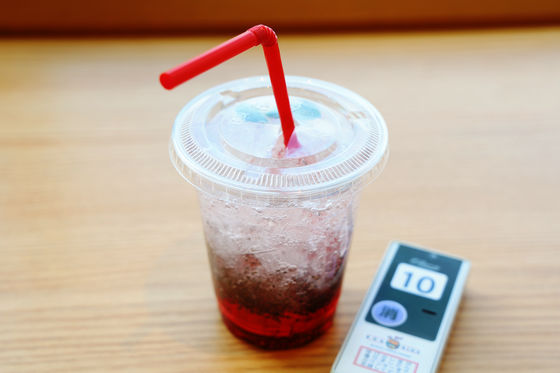 'It takes about 10 minutes to provide it,' but Joyce Club Sands ordered in less than 5 minutes has arrived.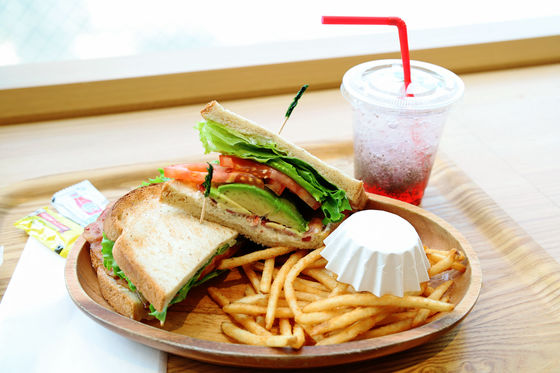 Ketchup and mustard are the 'must have' style.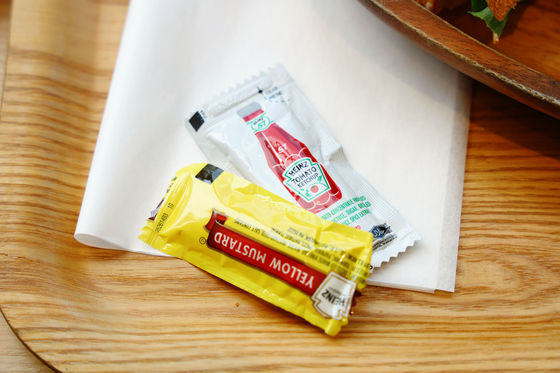 The sandwich is cut in two to make it easy to eat, and the chopsticks are fixed so that the ingredients do not slip off.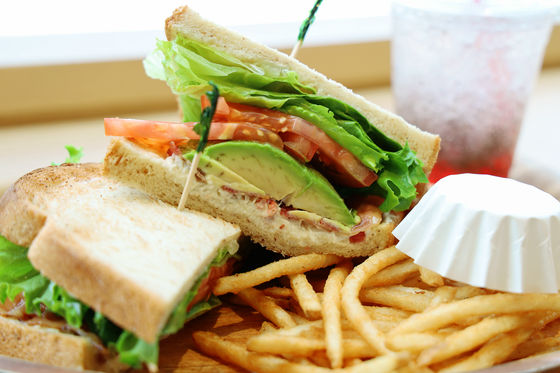 The section of Joy's Club Sand looks like this. The bread is sanded with lettuce, tomato, avocado and snow crab from above.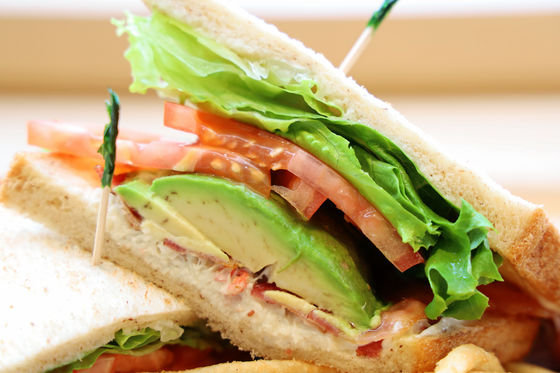 The baked bread is crisp on the surface, but lightly baked it is soft and soft inside.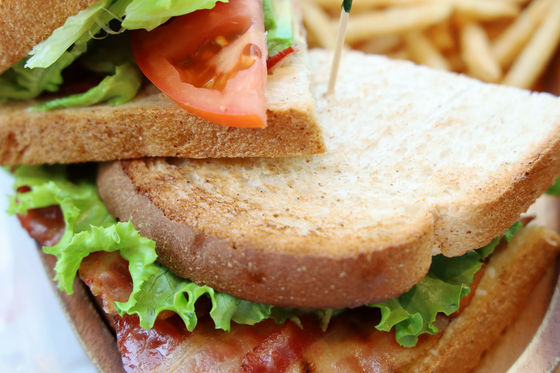 The bacon, which makes your face look out of the gaps in the bread, makes you feel like it is crispy and has a good appetite.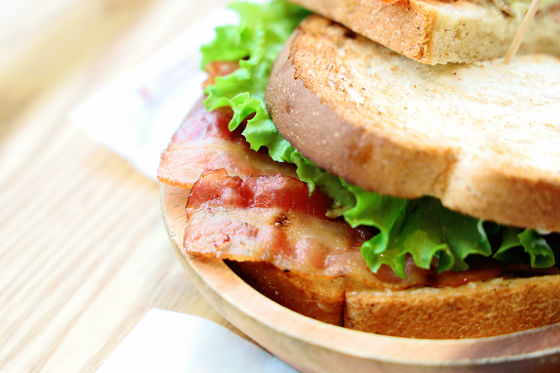 It looks like this when I open the sandwich. There is no figure of Snow crab ...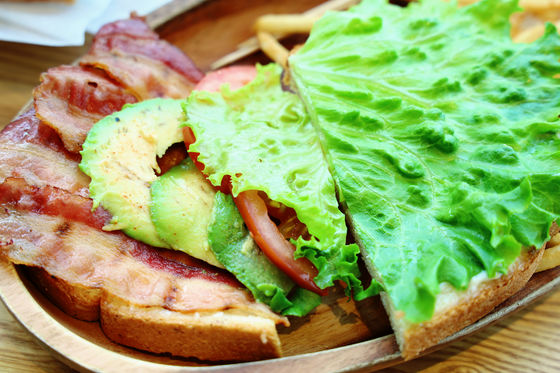 When I checked the bottom of the bacon, I used a lot of loosened snow crab as the source and the one that looked like tuna mayola was painted on the bread. In addition, it is said that Joyce Club Sand contains original mayo sauce and Iosource, red wine vinegar and pepper, and curry spice is also used for the hidden taste.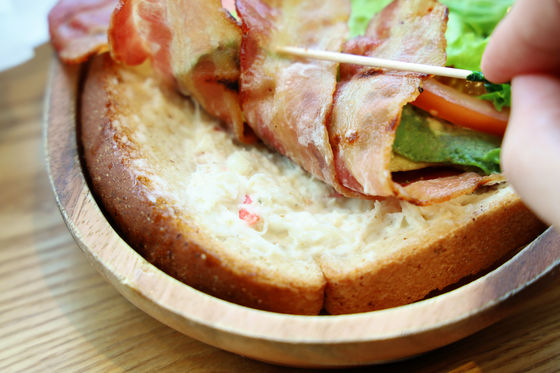 The Joy's Club Sand has a set of fried potato fry.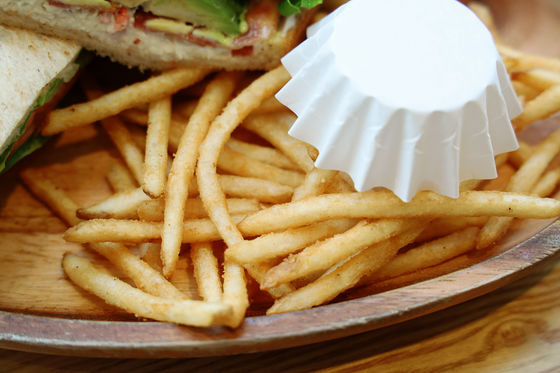 Put ketchup and mustard in the included bowl and eat while changing the taste.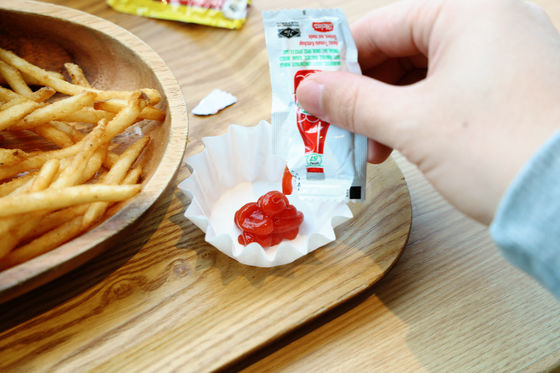 When ordering Joyce Club Sand, you will get a square paper.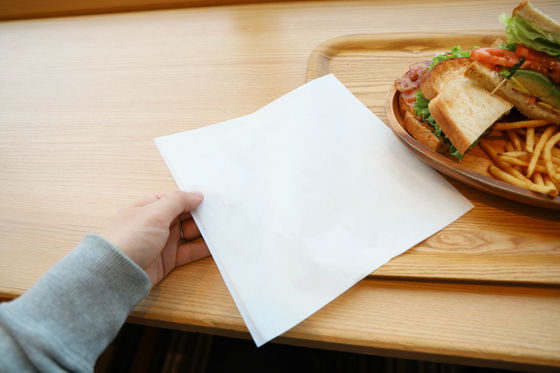 Spread the bag of paper and place a sandwich inside ...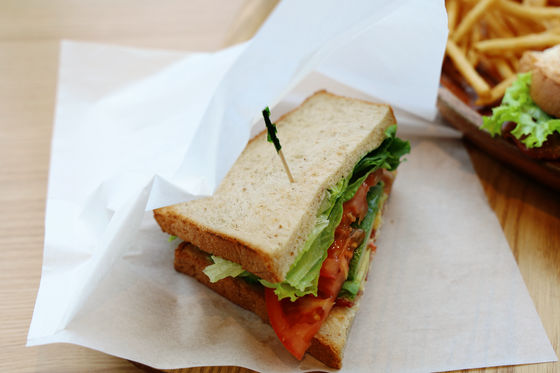 I will pull out my eyelid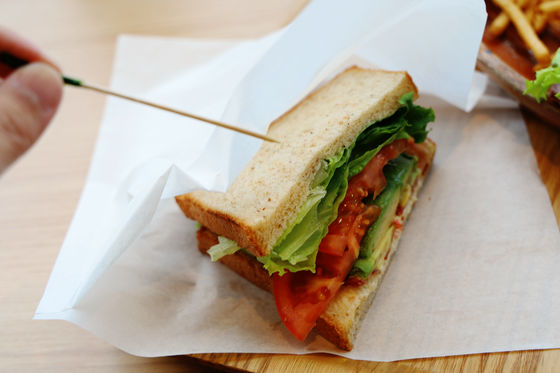 By doing this, you will be able to eat sandwiches without getting your hands dirty. Joyce club sandwiches are ingredients, so it is certain that they will come out of the pan while eating, so it will be nice to have a sandwich when you have this paper. When you actually eat it, at first, the taste of the fresh vegetables of tomato and lettuce, and the saltiness and fat of smoked bacon come along. After that, the rich mouth melt of avocado and the flavor of the snow crab seafood system are added, and the impression of a fairly high quality BLT sandwich. In particular, the mildness of the avocado is accented with a sandwich that tends to be light and vegetable-based, and combined with the umami of the meat by the bacon, it does not make me feel lacking. The flavor of snow crab is also felt well, but the smoked flavor of bacon is strong, so if the amount of bacon coming into the mouth is too large, the flavor of the snow crab will be lost, so be careful.



Hawaiian Chia Soda is a refreshing drink that you can drink with the flavor of carbonic acid and mint, with plenty of chia seeds floating inside.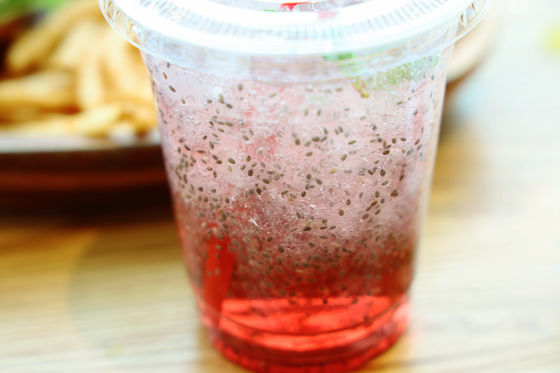 In addition, Joy's Club Sand has been sold at Kuah Aina from April 16, 2019 (Tuesday) 2019. If it is a single item, the tax excluding 1180 yen, the lunch set with potato fries and drinks set is 1380 excluding tax Yen, dinner set with onion ring added to lunch set is 1480 yen excluding tax.