"French pancake" which baked pancake like French toast has unexpected finish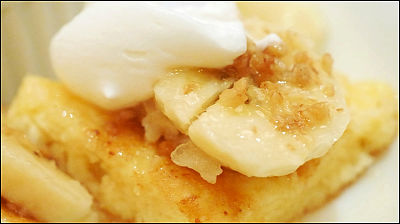 French toast that breads bread by baking bread to egg solution is also popular as a method of eating hardened bread in a soft condition, but there is a French · pancake cuisine to bake pancake instead of bread and paste it into egg solution , "Pancake specialty store"VERY FANCYSo I was able to eat with, so I actually went to a shop and tried it.

VERY FANCY | PANCAKES, TEA, COFFEE, and HAPPY!
http://veryfancy.me/

VERY FANCY is located in Osaka-shi Chuo-ku Shinsaibashigi 1-5-24 Kuran Shinsaibashi Building.


The shop was in the shopping street.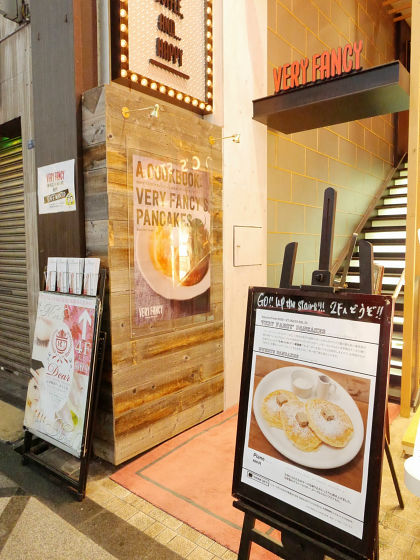 Since the 2nd and 3rd floors of the building are shops, we went upstairs and entered.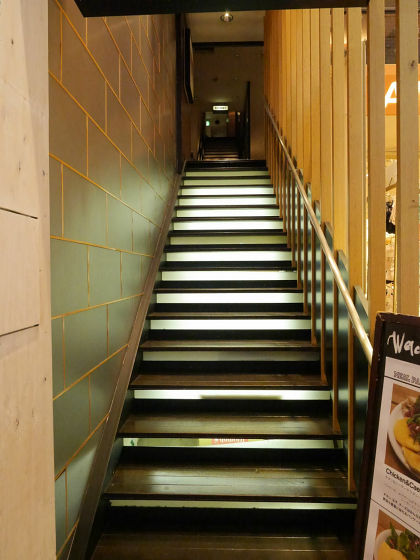 This is what it's like inside the store.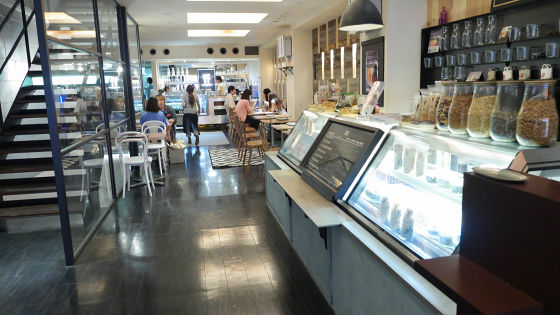 In addition to pancakes, granola based on American oatmeal was also sold.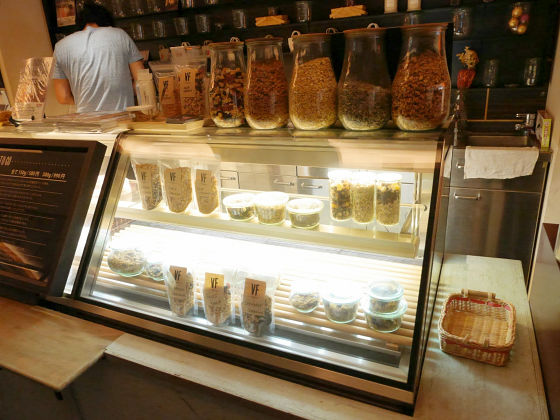 Although I visited on a weekday night, I was guided to a table seat without being kept waiting after coming to the store. In addition, most of the customers at this time were female.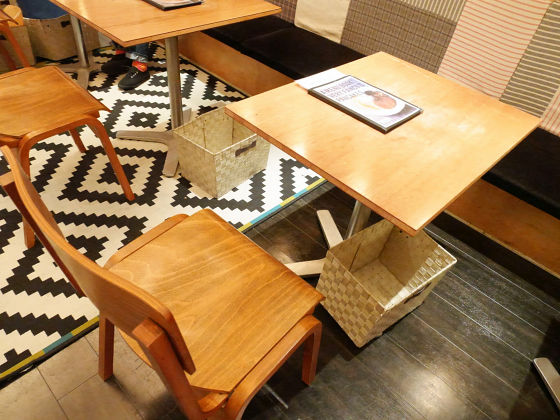 This is a menu.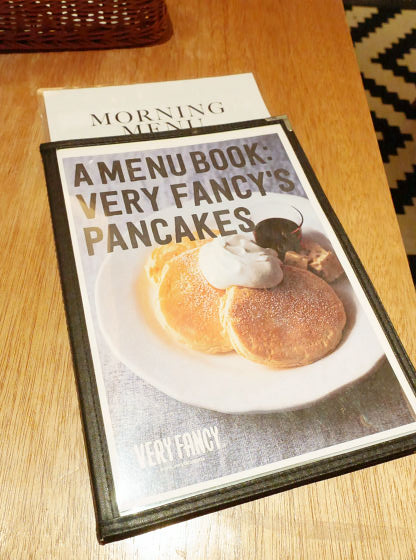 Some kinds of pancakes, such as a dietary pancake and a dessert pancake, are lined up.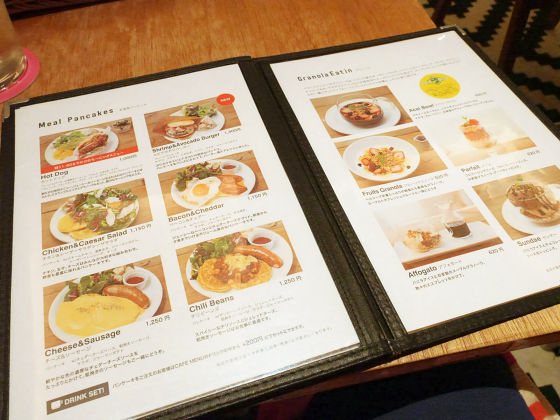 I ordered a French (pancake) French (French) for me and a drink. The pancake is a system that starts baking after ordering, so drinks are delivered first.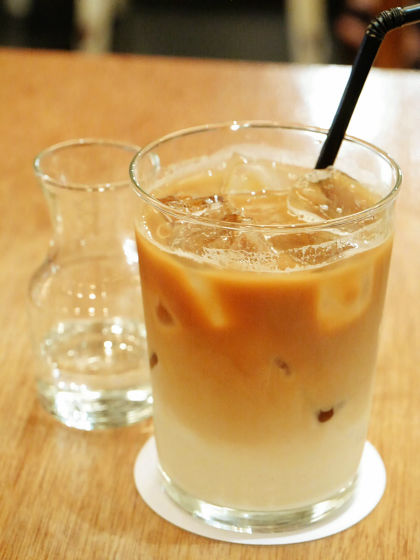 Because the number of customers was small, at this time pancakes were brought about in about 5 minutes from the order.



This is "French" baked pancakes like French toast. The size of one pancake is smaller than iPhone, but it is quite a volume because it is a set of three.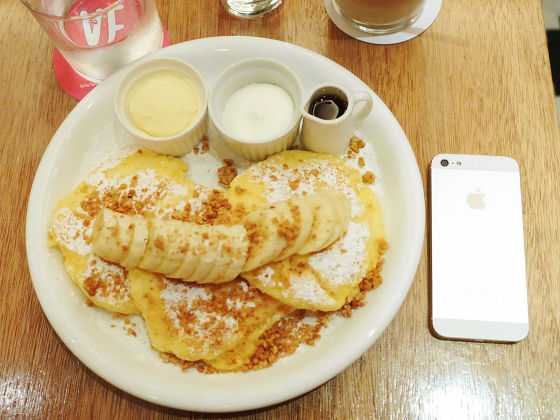 On the pancake are bananas ......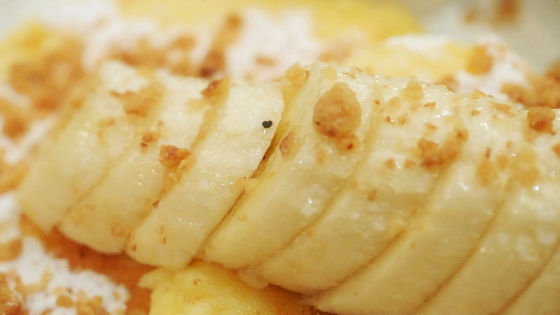 Plenty of granola is on it.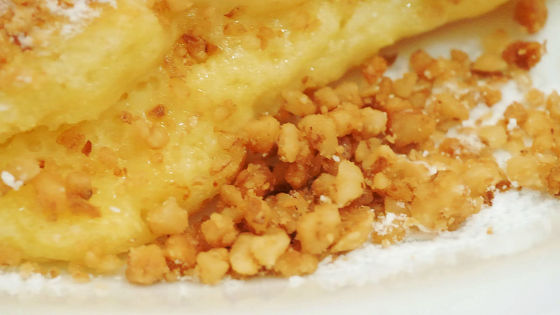 Ice cream · whipped cream · maple syrup is included so you can eat it while adjusting the taste as you like.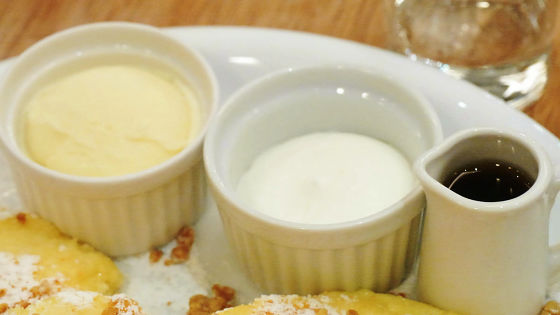 First of all I decide to eat it by cutting pancakes in a state I can not put on anything. Normally, when I put a knife in a pancake, I feel a feeling of "squash" or a response that was "funny", but French was rather "punyu", it was a feeling I had never felt in past pancakes.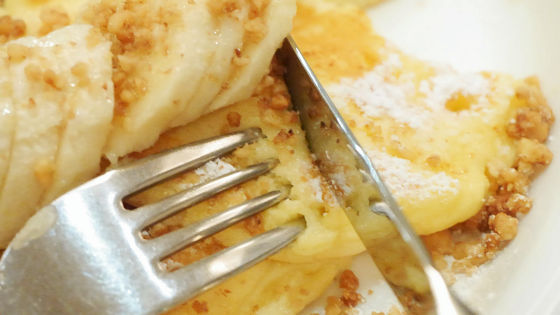 When I try to eat it, I'm pasting "moist" and making it a punyu pune, it feels like a bread pudding. The pancake of VERY FANCY uses whipped egg whites in the dough itself, it is a fluffy pancake which is slightly different from ordinary, but by making it pass through the egg liquid it becomes a more pleasurable fresh texture dessert It was changing. As it is still slightly sweet, you can enjoy the crispy texture of granola firmly.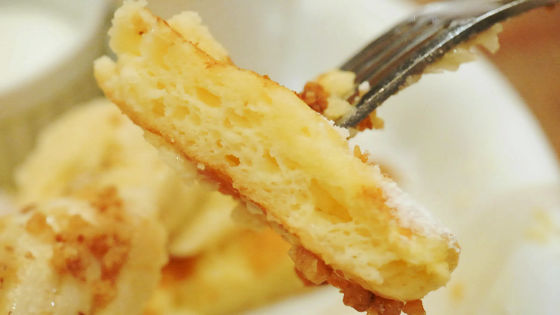 Looking at the cross section, you can see well that the egg solution is sticking firmly and it becomes a pulp plushy fabric.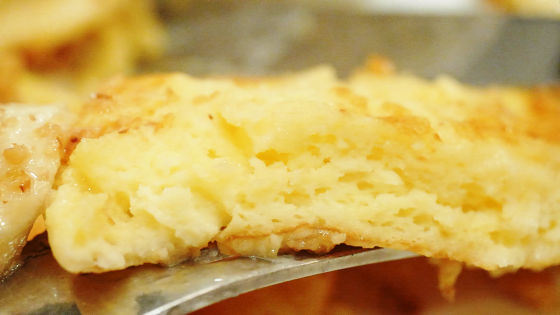 I will add maple syrup and whipped cream and eat it.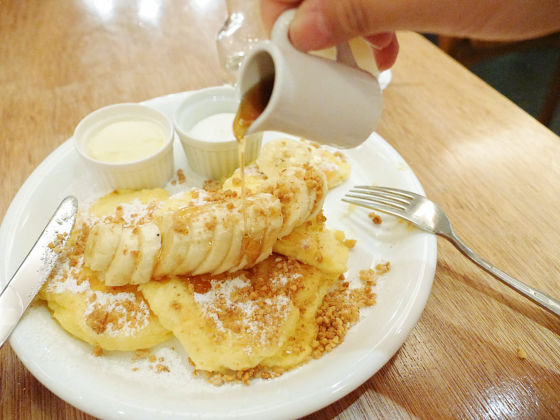 Granola and maple syrup are very well compatible and whipped cream is not too sweet so it was deliciously eaten even with tappuri.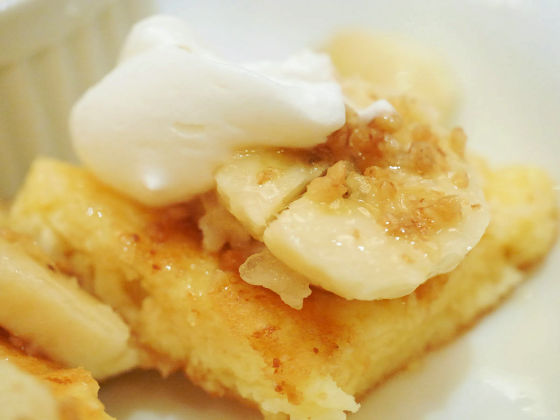 The price of French is 1150 yen without tax. My mouth may come out when eating pancakes, but VERY FANCY's pancakes are not such a thing at all and I was able to eat only here, it was a special finish for moist and fluffy punipuni It was.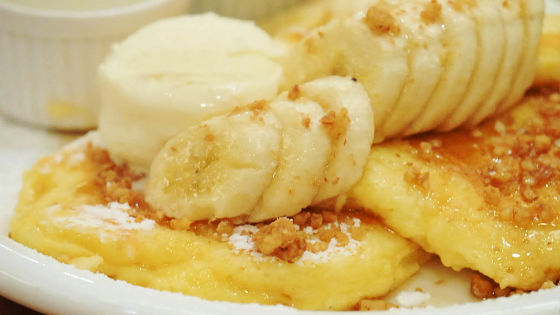 Let's get filled with one dish and let's go home ... After thinking, I found a recipe collection of VERY FANCY in front of cash register. How can we make pancakes like this? Because the secret of being released to the public, people who want to reproduce at home buy ants too.The main body can also be purchased from Amazon at 1296 yen including tax.