I tried using "GoPro Quik" which can make original movies combining photos and videos with just a smartphone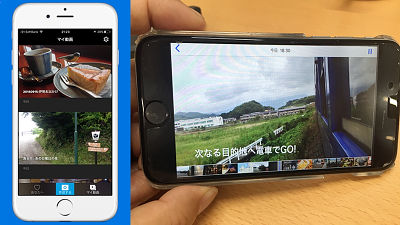 On February 4, 2016, GoPro with a feeling of strengthening correspondence to mobile devices, a movie editing application for smartphones / tablets "Quik"When"SpliceWe released two types of. Quik is an application that can quickly and easily edit video work, Splice is an application that enables you to perform advanced editing like a PC on a smartphone. This time I decided to edit the movie with crispy using Quik first.

Automatic edits made awesome. - Quik by GoPro
https://quik.gopro.com/



◆ What kind of movie can you make?
Quik is an application that allows you to create movies automatically from movies taken with GoPro, images saved on installed devices, and movies. In processing, it is possible to automatically analyze the optimum moment of video clip, add a transition (scene change) and effect, and to make a video work synchronized with BGM's beat . So, I made a movie using only the material that is in the smartphone, it became like this.

I made a movie crisply with GoPro's easy-to-use movie editing application "Quik" - YouTube


◆ Installing and using an application
Quik isIOS versionWhenAndroid versionTwo types have been released, this time I tried installing on iPhone 6. Since the application is free, tap "Get" to install.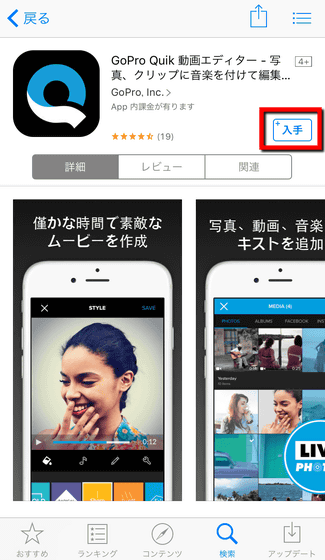 After installing the application, a brief explanation will be displayed. Tap "Start".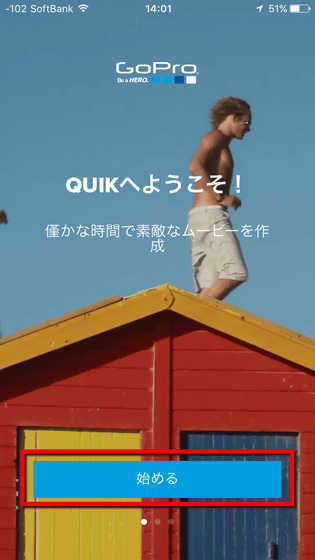 Because Quik uses photos and videos inside the device, you need access to "photos". Tap "Allow access to photos" and tap "OK".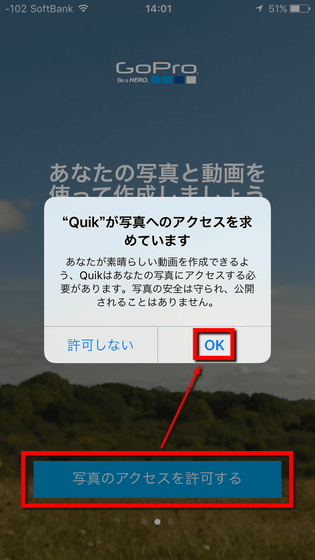 Quik has "weekly memories movies" that create movies that summarize photos and videos taken every week on Sunday and notify them. Tap "Turn on" to use this function. If you do not need it, it is ok if you tap "No need".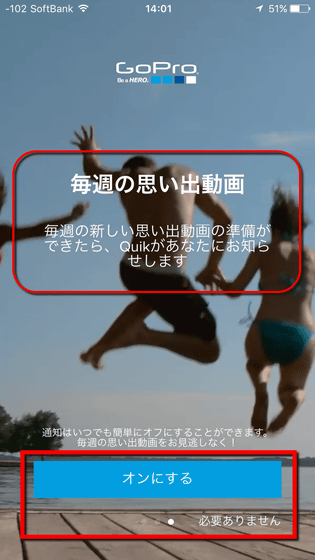 When the application started up, a thing like an album was displayed after a while. This is a surprising and convenient function that scans images and videos saved in the terminal and organizes them for each event, and nearly completes the movie at this stage. The movie is played just by tapping "memories of Oita city several days" displayed at the top, but the movie is the movie at the beginning of the article.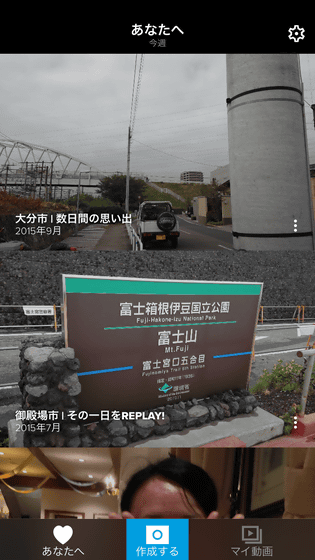 To a movie, it is possible to adapt a template called "style". 28 kinds of different tastes are built in the initial state, it is possible to match what you like with just the choice you want.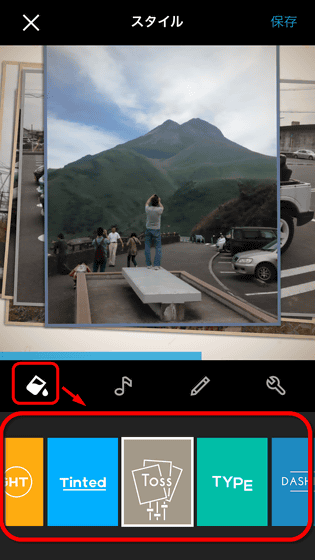 BGM is automatically inserted just by selecting a style, but you can also manually adjust the starting position or select completely different songs.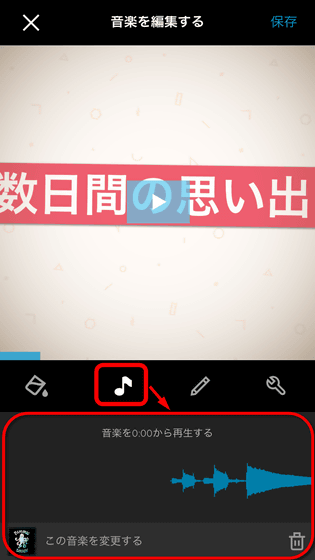 Tap the pencil icon to edit photos and videos. Here, it is possible to exchange, insert, delete material, or put a character caption like the one on the lower right. When you get used to it you can intuitively operate it.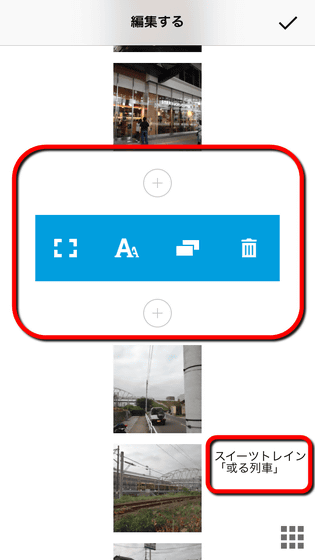 In "Tool" item, it is possible to adjust screen format and playback time.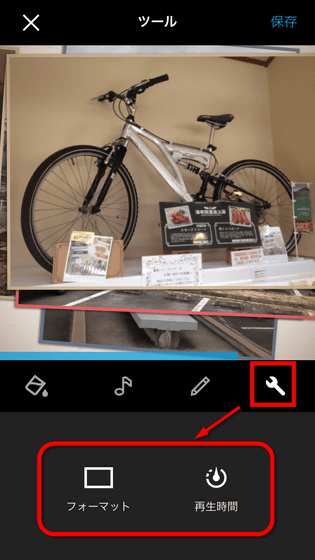 In "Choose format" you can choose from two types of landscape "Cinema" and "Square". When "square" was chosen, depending on the material, the place I wanted to show was sometimes overlooked.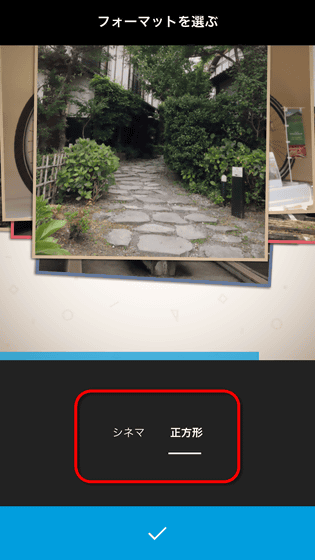 In "Setting of movie playing time", it is possible to adjust the time of the whole movie to be created. BGM makes it easy for you to choose the recommended time and the time that matches the length of the song.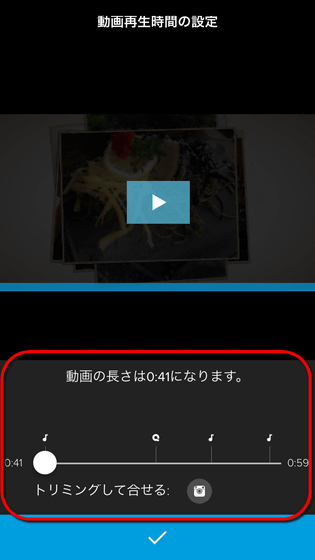 When finely adjusted, tap "Save" on the upper right to movePerfect packageSave.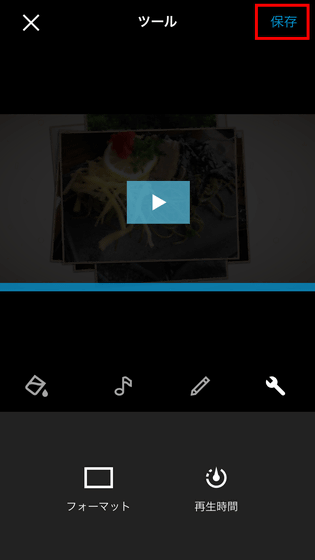 When saving, you can share it by Instagram, Facebook, LINE, Twitter etc. In addition to selecting the bottom "Photo" and saving it in the terminal.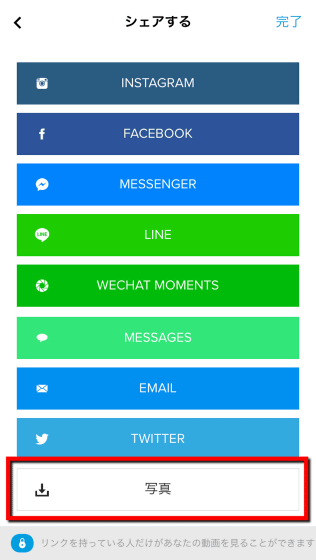 When you start saving, you need to keep Quik up while processing. Because it may take several minutes depending on circumstances, mini games were prepared so as not to make it a boring feeling.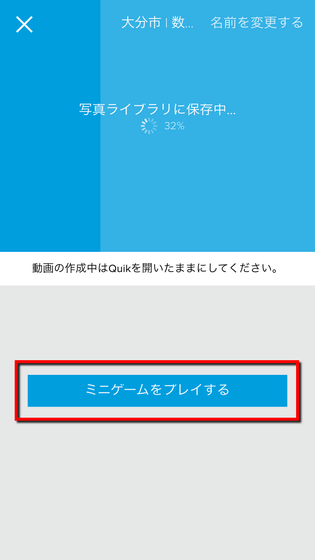 The content of the mini game was "to find a pair!" In short, it was a "nervous breakdown" game using photos.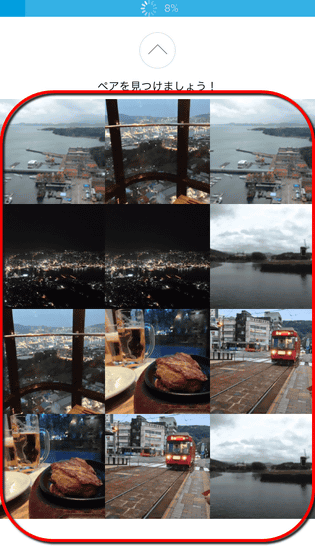 While getting absorbed in the game (?), The process is over. The movie you exported like this is the movie at the beginning.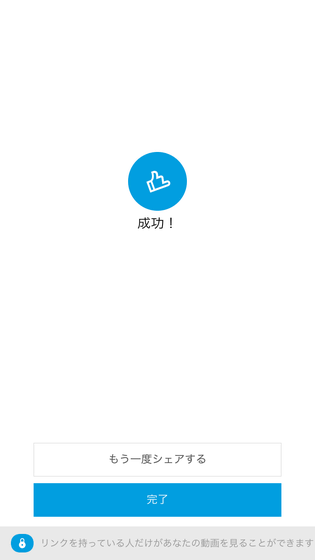 ◆ It is possible to create a movie by selecting photos and movies by yourself
In addition to creating the above semi-automatic movie, it is possible, of course, to make a movie by selecting the material of your choice. In that case, tap "Create" at the bottom of the home screen.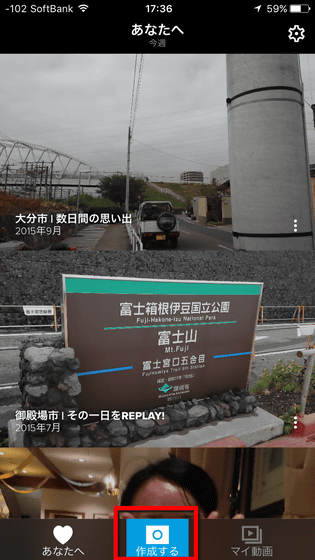 In addition to being able to select the data in the terminal with "photo" "album" at the top, you can also use anything you like from "FACEBOOK" you can select from the uploaded images / movie list.



Tap a photo to select the image or video you want to use ......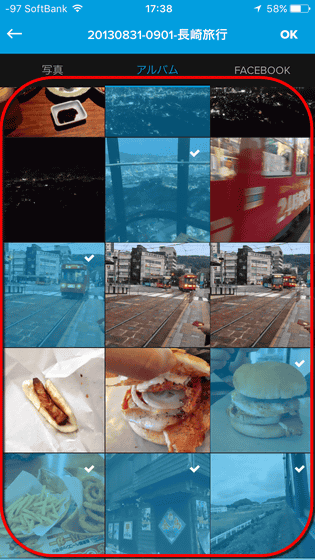 Edit the caption and others.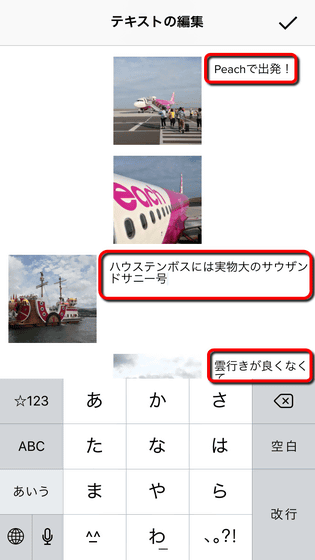 And finally exporting the movie ......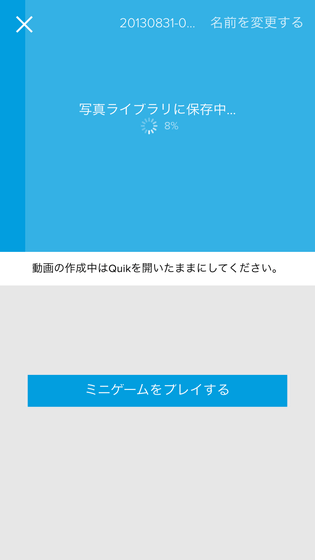 I was able to create the following movie. The time it took to actually make this movie was about 20 minutes from material selection stage to completion.

I tried to make a scene of my trip a movie with GoPro's easy movie editing application "Quik" - YouTube