Omron's heater-attached massage cushion "HM-341" that can be bought at 3000 yen range will become a habit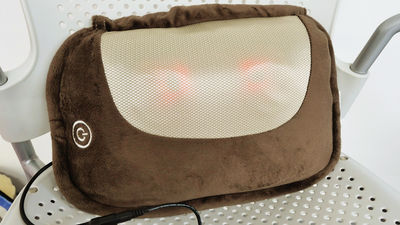 As sitting work desk workers tend to hurt their backs and backs, I searched for "massage cushions" that squeezed their waist and back while sitting, but as soon as Amazon created the articleMassage cushionIt was the best selling first category, which was "HM-341"is. Omron made of health care products, also has reliability and price. Since I was worried about how it is going to be, I actually bought it and tried using it.

Cushion massager HM-341 | Massage equipment | Product information | Omron health care
http://www.healthcare.omron.co.jp/product/etc/hm/hm-341.html

Omron's cushion massager arrived.



Inside the box was the AC adapter · instruction manual · cushion body was included.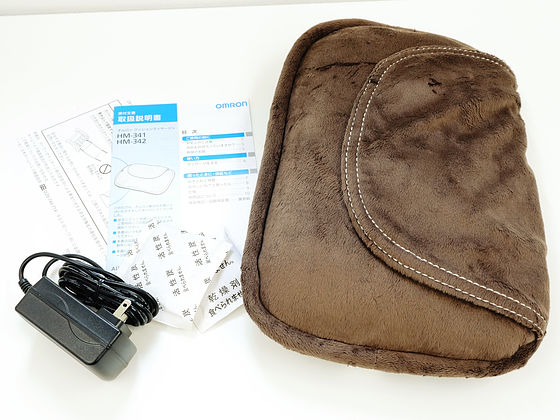 The cushion body with built-in fir ball is like this. Besides brown, there are also beige and pink.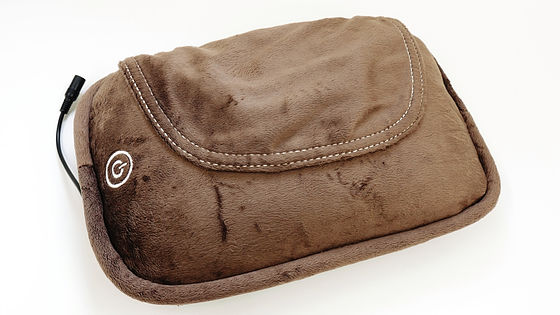 A cushion that is not too big for this as you put your hands on, just the width that fits your waist and back. The dimensions are width 390 × depth 265 × height 105 mm, weight 1.6 kg.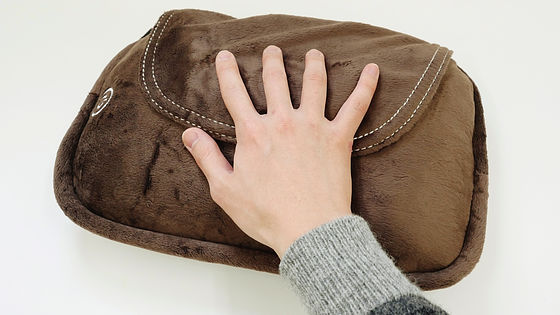 There is a cover on the massage ball part, and when you feel that massage is strong, you can use it a little, making it possible to adjust a little.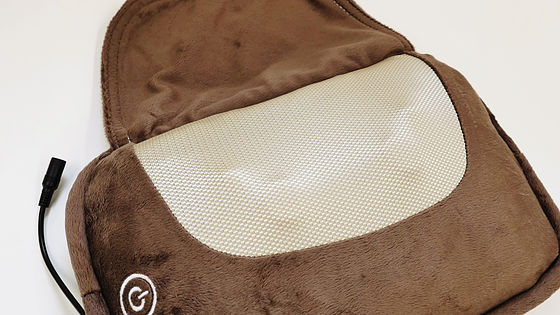 There is a zipper when turned inside out ......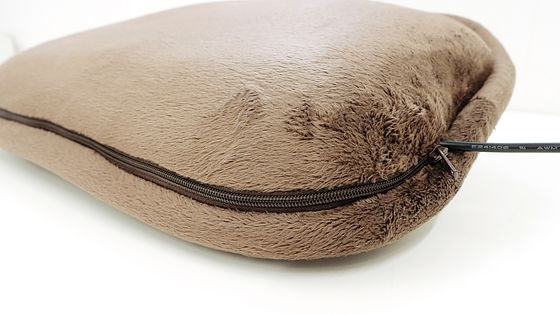 It's clean because we can remove the cover and wash it.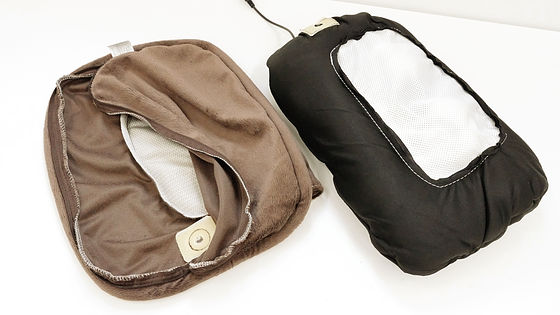 So when you put it in the office chair it looks like this.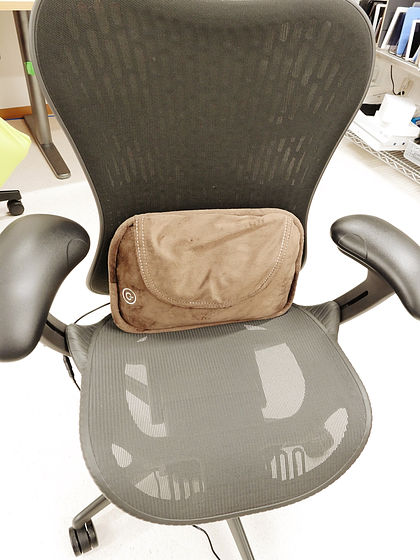 The power cord extends from the left side of the cushion and when using it in the office chair it is necessary to be careful not to step on the cord.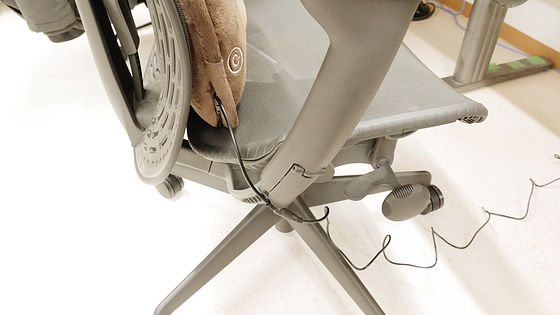 To start massaging, just press the power button on the left. Once the button is pressed, Massimball starts to rotate and it will operate for 15 minutes.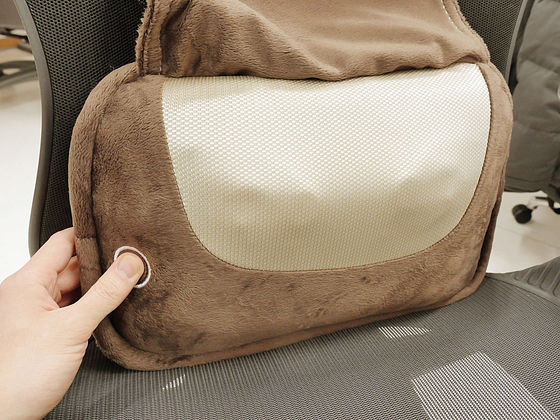 Even if the heater is turned on by pushing the button again, the ball becomes warm.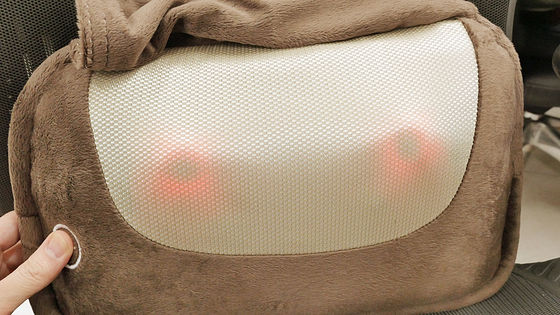 When I wore a heater, it looked very warm, as I saw it with a thermography, it was between 29 and 31 degrees.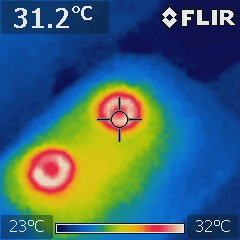 You can see how the massage ball actually moves from the following movie.

Omron's massage cushion "HM - 341" is moving It looks like this - YouTube


When actually massaging it, Mimi Ball was moderately powerful, muscles of this back muscles were gently sterilized and it was enough for a while to be in a state of relief. Although I was planning to use it while I was at work, I am suffering from a situation where work is not progressing due to pleasant feeling.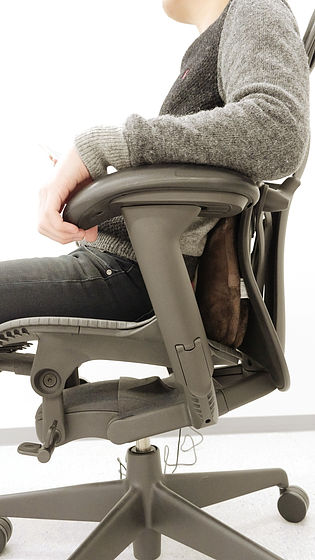 Move to the upper side and lean on the cushion, you can massage around the back while sitting on the chair.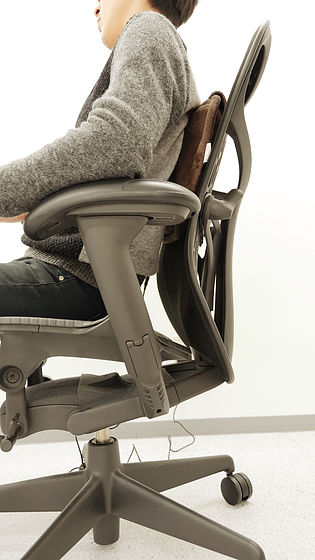 As it is a small cushion, it is a pleasant place to massage in favorite places such as Yogibo and bead cushions. "It is possible to use it for the neck", but because it did not hit the neck, it seems that it can not be done depending on the thickness of the neck.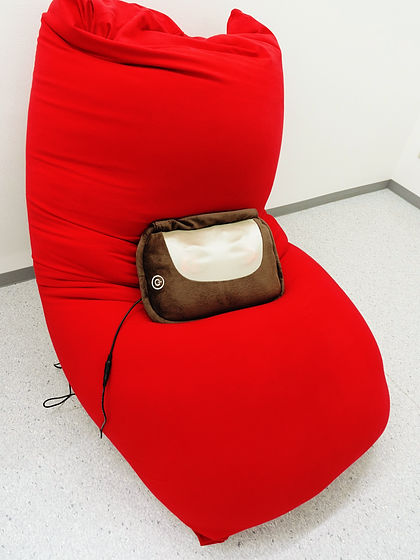 If you bring it to bed etc., it will be one foot at a time, but calves can also be grated.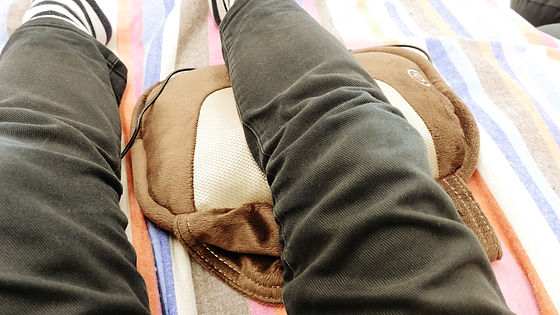 Even lying down and placing it in a favorite place and massaging it OK. When I used another editorial staff, "When I use a massage chair, my body always hurts, but this is a good moderate strength" "Mimetic ball shape has been devised and feeling of handsome" It was a high evaluation. However, since the operation sound "win-win" continues to sound, it may be a bit tough to use in a quiet office.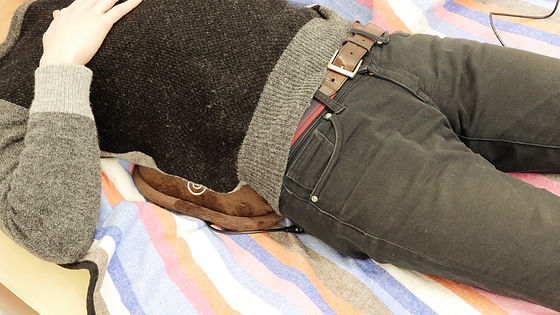 The price of Amazon of Omron Cushion Massager "HM - 341 - BW" is 3701 yen at the time of article creation.

Amazon.co.jp: Omron Cushion Massager (Massage Cushion) HM - 341 - BW Brown: Home & amp; Kitchen