Seagate Announces SSD with World's Fastest Throughput 10GB / s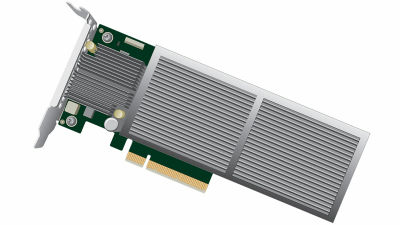 A 2.5-inch size and a huge capacity of 15 TBHas appeared, SSD continues to evolve to not only speed but also capacity in the area where HDD is not allowed such as appearance, "SSD of the world's fastest 10GB / s" will come out from Seagate, a leading HDD manufacturer.

Seagate Demonstrates Fastest-Ever SSD Flash Drive | Seagate
http://www.seagate.com/jp/ja/about-seagate/news/seagate-demonstrates-fastest-ever-ssd-flash-drive-pr/

Seagate reveals world's fastest SSD | Computerworld
http://www.computerworld.com/article/3041188/data-storage/seagate-reveals-worlds-fastest-ssd.html

Seagate is being held in San Jose, USAOpen Compute Project Summit 2016We have announced the world's fastest SSD with throughput performance of 10 GB / s. This SSDNVMeIt corresponds to PCI - Express interface. It is used for large scale data centers and so on led by FacebookOpen Compute Project(OCP) standard, it is said to be the best storage for cloud service.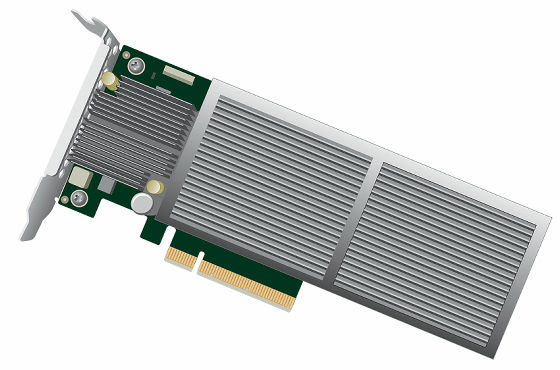 A 4TB model with throughput of 4GB / s, which was the fastest in the past "Nytro XP 6500"Was using 8 lanes of PCI-Express, the new SSD corresponds to 16 lanes. In addition, Seagate announces that it is also developing a model with PCI-Express 8 lane support and throughput performance of 6.7 GB / s.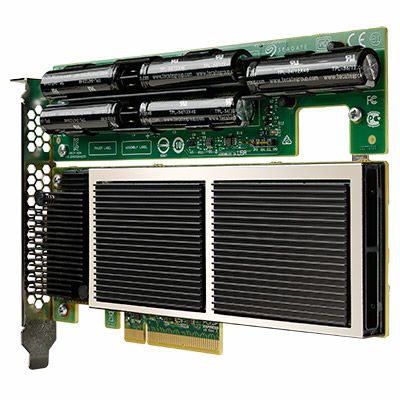 Seagate spokeswomanComputerworld"If a company that provides streaming services such as Netflix, YouTube, and Hulu introduces a new SSD, data throughput of 6 GB / s, which was conventionally one SSD card, will be 10 GB / s, so the theory The top will reply about 66% streaming data that can be sent per second, "he said.

In the venue of the Open Compute Project Summit 2016, SSD of the world's fastest speed 10 GB / s was not disclosed to the product name or price, but Seagate plans to ship the product in the summer of 2016.