Tesla's new EV "Model 3" starts accepting reservations from March 31, 2016 at 4 million yen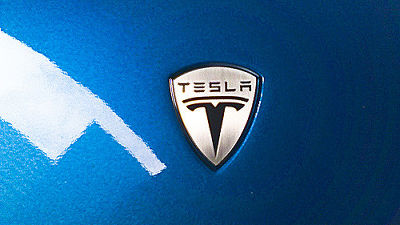 ByRandychiu

Tesla from the EV maker is a new EV "Model 3It is clear that we will start accepting reservations on March 31, 2016. the price is$ 35,000 (about 4 million yen)It is announced that it will become.

Tesla Model 3 to debut on 31 March 2016 | Auto Express
http://www.autoexpress.co.uk/tesla/87867/tesla-model-3-to-debut-on-31-march-2016

Elon Musk: reservations for $ 35,000 Model 3 begin March 31st | The Verge
http://www.theverge.com/2016/2/11/10965014/tesla-model-3-price-on-sale

It was revealed at Tesla's performance announcement meeting on 10th February 2016 of the local time, the reservation acceptance start date is Tesla's dealer shop front on Thursday, 31st March (Thursday), and online on April It is announced as 1st (Friday). Beginning of production and car deliveries are scheduled to be completed within 2017, especially since deliveries are seen in the second half of 2017, it is said that it will be kept waiting for about two years from reservation to delivery.

Model 3 is a new model that is expected to become a rival of BMW 3 series, Mercedes · Benz C class, Audi A 4, Jaguar XE etc. It is the model that belongs to the lowest price range among the company's lineup, and it is a model following the company's strategy of "letting vehicles in the price range for masses appear". Although details are yet to be clarified, it is expected to become the same sedan type as model S, and British Auto Express publishes the following expected CG.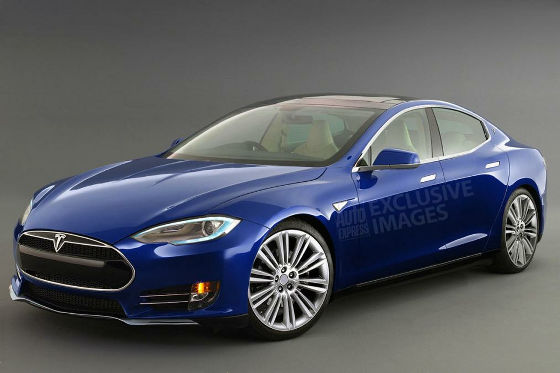 ByAuto Express

The expected CG around the rear is like this. The possibility of appearing in this shape is unknown, but it is seen as becoming a petite car body compared to "Model S" with a car body weight exceeding 2 tons and a door body width exceeding 2 meters.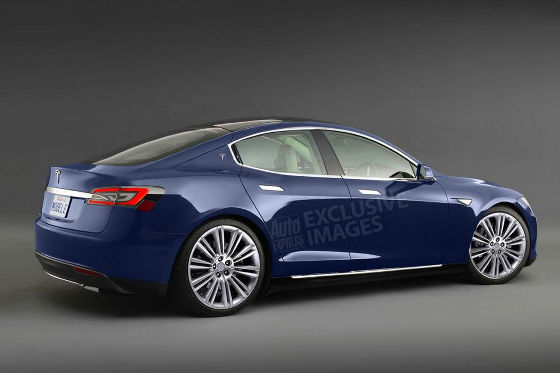 ByAuto Express

About priceThe mask CEO already toldIt is 35,000 dollars (about 4 million yen), and on Twitter Mask CEO further murmurs that the price is down $ 1,000 (about 120,000 yen) in the case of reservation. In addition, I answered "yes" to the question "from the user" still a total of 35,000 dollars? However, taxes and various expenses are not included in this price

2016, February 11
Furthermore, "Global (worldwide) ?, America alone?" Is answered as "global" to the question. It is expected that reservation will start in Japan as well.

@ GarethsenequeGlobal

- Elon Musk (@ elonmusk)2016, February 11
The price of "35,000 dollars" is considered to be a very important point in the diffusion of this car.Bloomberg BusinessIn order to spread EV, it is important that it fits within the price range of 25,000 to 35,000 dollars (about 2.8 million to 4 million yen), which is the price range where cars can best sell, Model 3 is just in this range.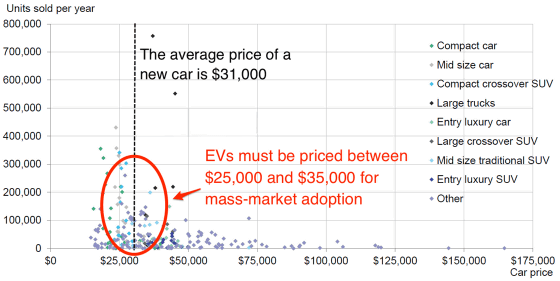 Furthermore, using the subsidy system of US $ 7500 (about 850,000 yen), the real price will be less than 30,000 dollars (about 3.6 million yen), and it can be predicted that it will be a big boost for popularization I will. In addition, Tesla's vehicles in JapanModel S is a target vehicle for subsidies for introduction promotion measures for clean energy vehicles in FY2007And it is possible to receive subsidy of 850,000 yen. Regarding EV, vehicles such as Nissan, Reef, Mitsubishi and iMIEV are already sold in Japan, and the actual burden amount after applying the subsidy is in the range of 2 million yen to 4 million yen by purchasing a new car.

Where the position of Model 3 is concerned, how Tesla's strategy of trying to strongly promote the spread of EV will fall. Especially in the case of EV, it is said that there are points that are not far behind gasoline · diesel cars and hybrid cars in terms of cruising distance problem and usability, so how much performance is realized as of 2017 It is worrisome.

· Continued
4 million yen Tesla "Model 3" finally came - GIGAZINE

in Ride, Posted by darkhorse_log