Tesla "Model 3" of 4 million yen finally appears


Tesla Motors will hold a special event on April 1, 2016, and a new model car for the masses "Model 3We announced. We have realized low prices and high performance as we have been rumored so far, and it seems that a new era will come to EV.

Model 3 | Tesla Motors Japan
https://www.teslamotors.com/jp/model3

Tesla Unveils Model 3 - YouTube


A recital of Tesla "Model 3" in a price range that anyone can reach.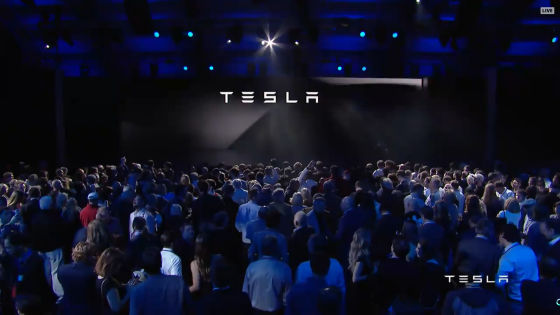 The audience is also excited.



Eylon Mask CEO appeared.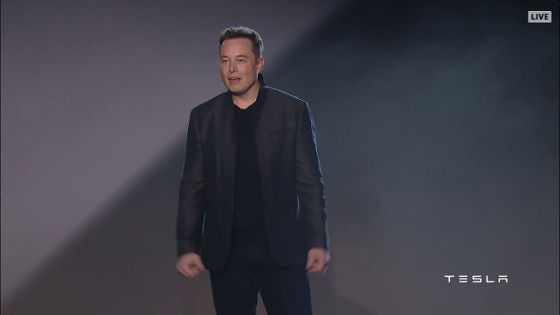 "Today, we can finally announce model 3, were you looking forward to it?"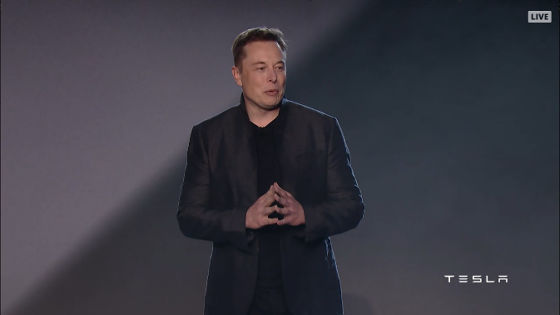 Before that, first from environmental problems.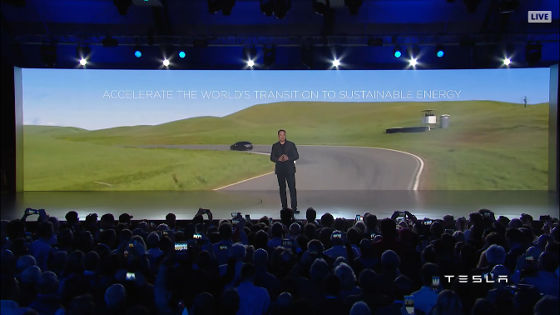 The CO2 level of the earth is rising sharply unprecedented than ever. The vertical graph is surprising, and it is necessary to change from gasoline car to EV (electric car).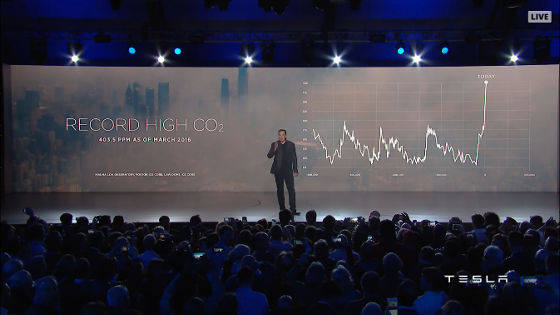 Temperature rise of the earth also rises to the right.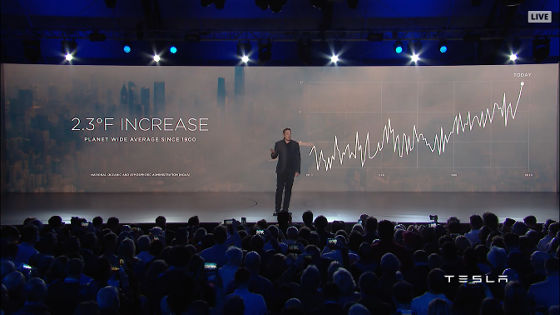 I also waited for environmental pollution problems.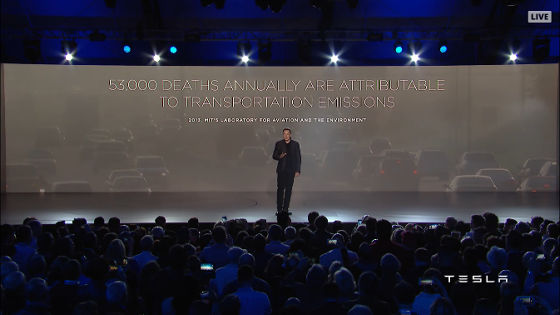 "What can EV do?"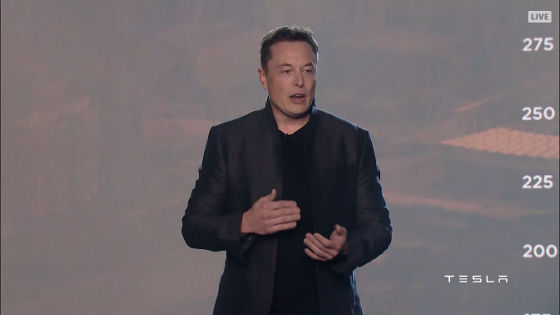 Today's "TOP SECRET" model 3 is the mission of delivering EV cheaperly and more widely to customers.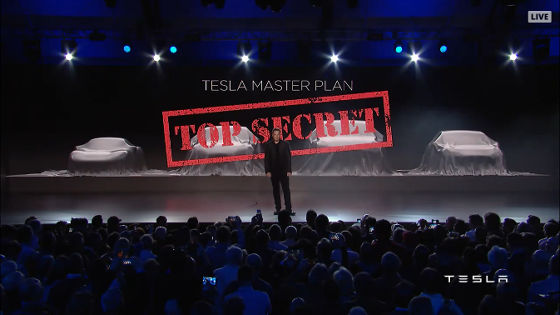 Before that, Mask CEO introducing the history of Tesla.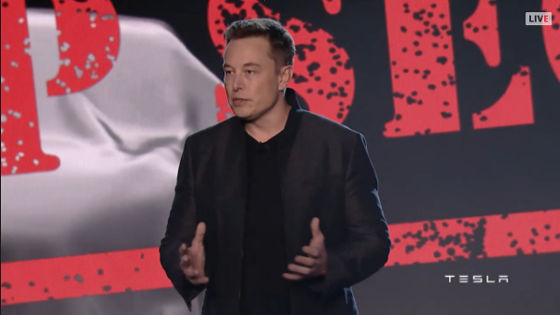 Tesla's 1st car is a sports car ...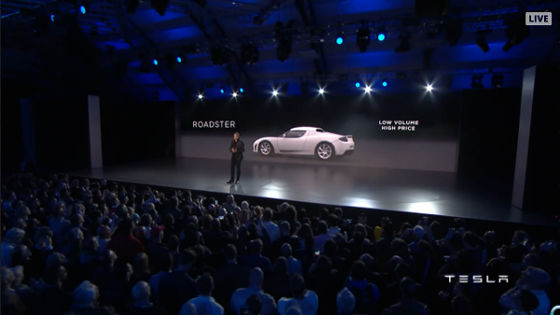 I started from the roadster.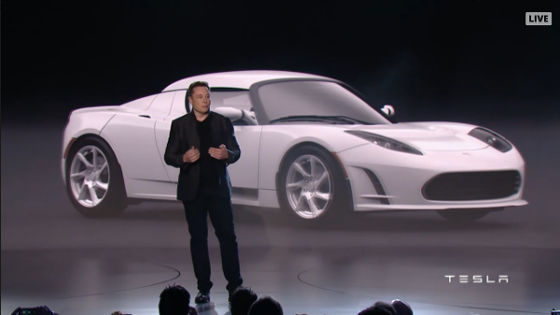 The roadster which started carving one page of history is a wonderful car but it was very expensive.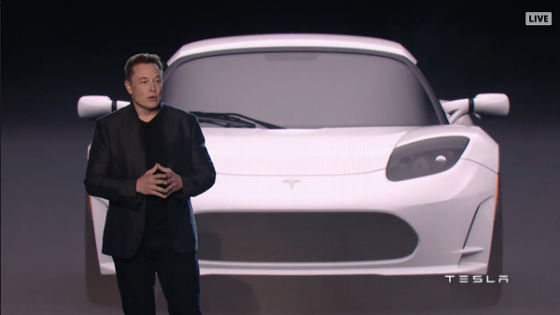 You know that you were born next "Model S"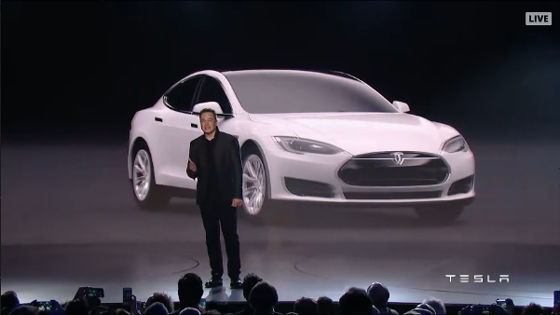 Model S with automatic operation mode "Autopilot" also got the highest rating ever in the consumer report, said Mask CEO, "World's Best Sedan"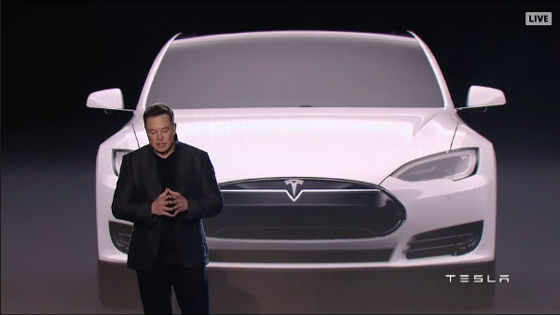 Boasting overwhelming power performance, it has become one of the leading EVs.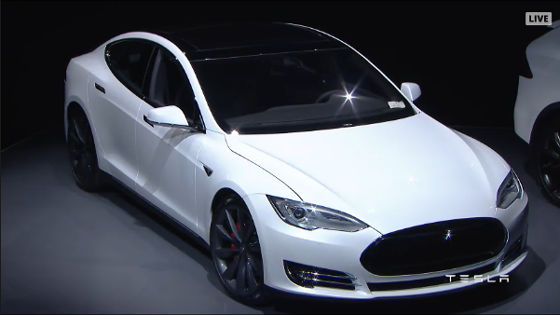 Then, the model S appeared following SUV type "Model X"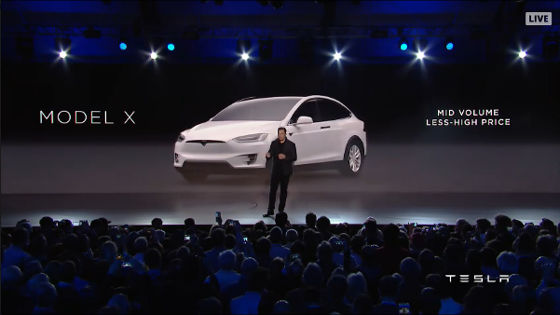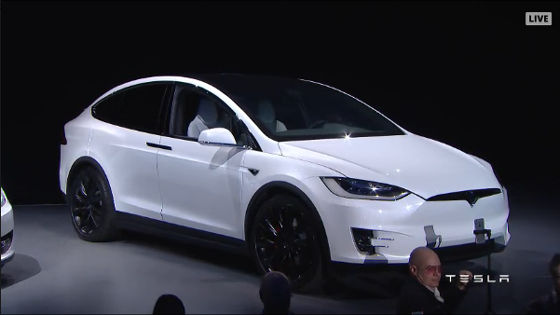 The door named "Falcon wing" is characteristic.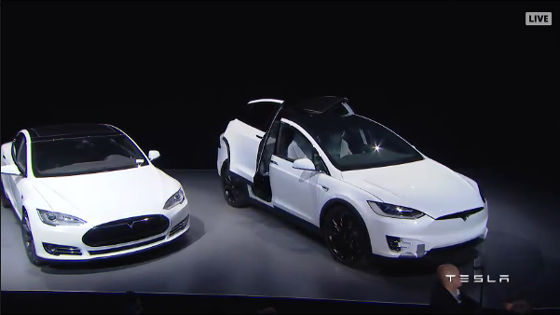 The performance of model X which is superior to model S can be confirmed in the following article.

It was a shocking result when I confronted Zero in her husband's "Tesla Model S" and my wife's "Tesla Model X" - GIGAZINE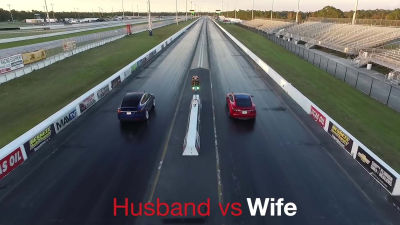 And waiting for "Model 3"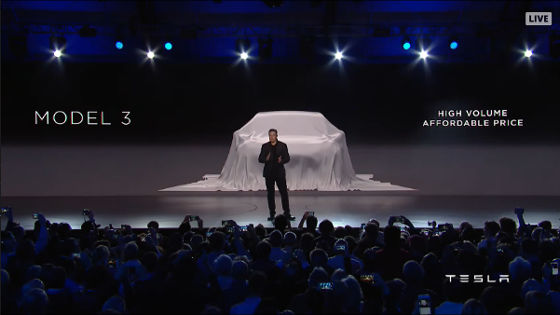 Model 3 is "low price Tesla" developed for mass market.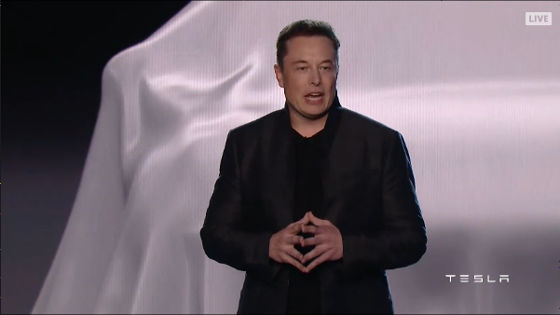 I will aim for 5 stars by car safety assessment.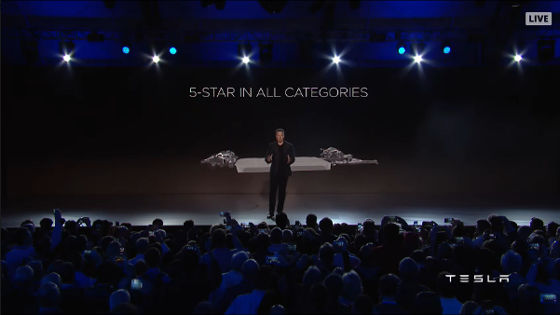 The appearance of Model 3 will become more and more shape behind Mask CEO.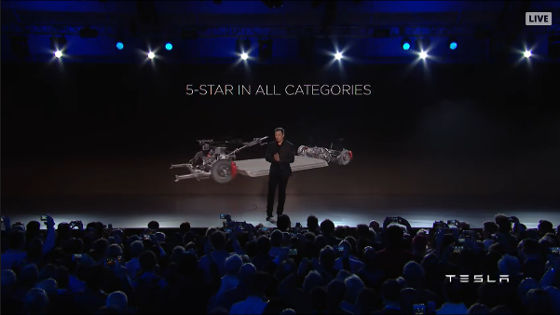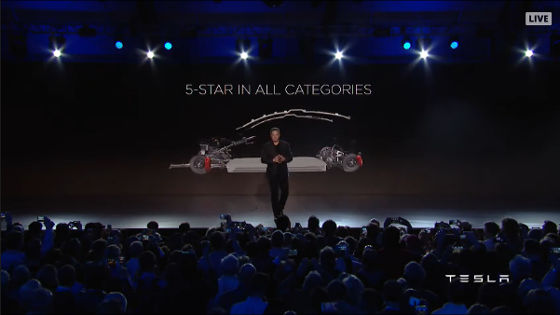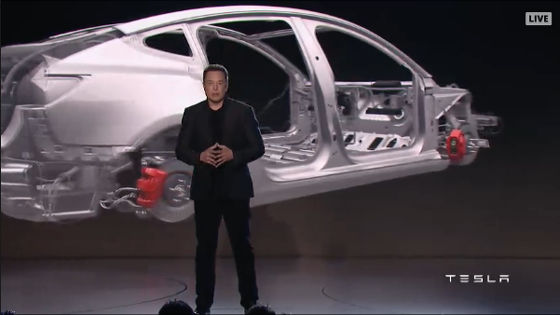 About six seconds from a stationary state to 60 mph (approximately 96 km / h) per hour.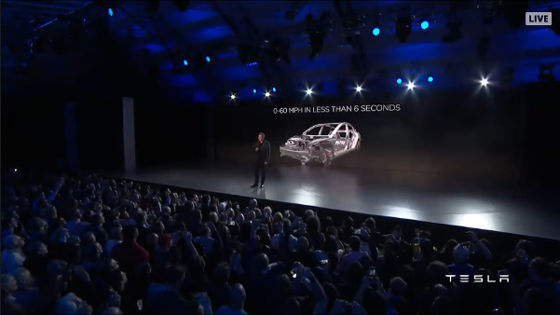 The distance that can run with one charge is 215 miles (about 350 km)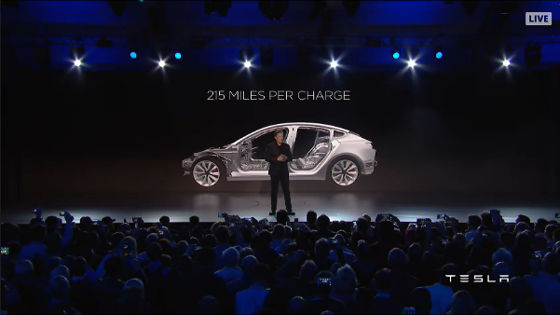 You can also load your luggage in front and back trunk room without sacrificing living comfort.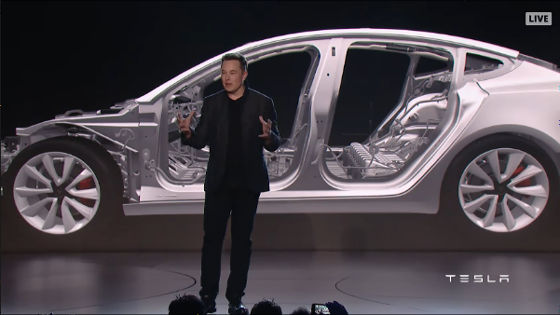 Of course, it corresponds also to the high-speed charger "supercharger".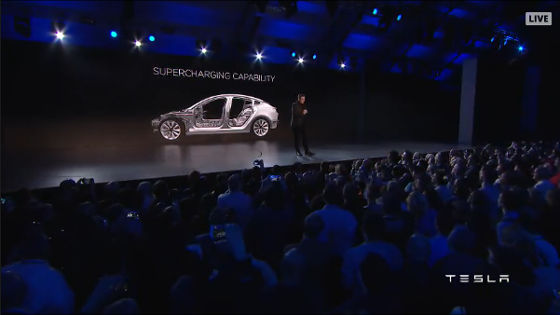 The audience's excitement is on the verge of MAX.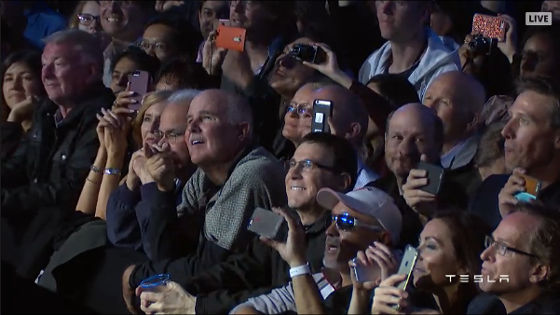 "Since it can be charged in a short time, you do not have to worry about remaining charge."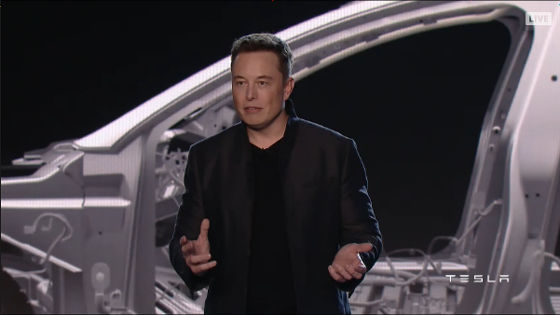 "Traveling becomes free by driving for a long time & charging fast"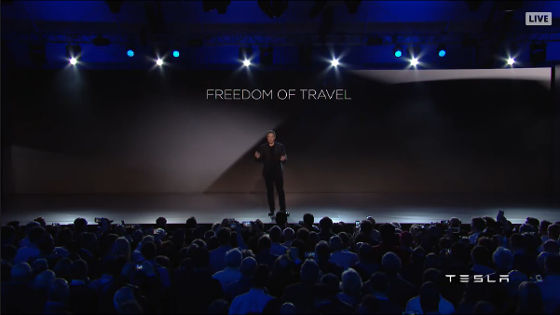 About 3,600 superchargers are in the world.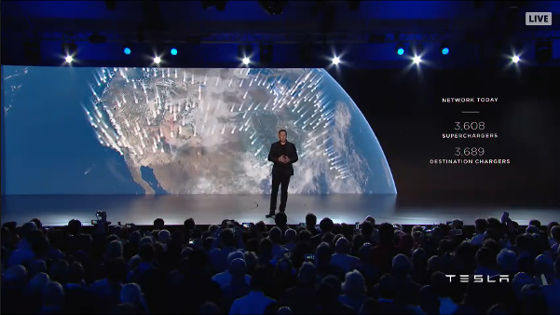 We will double it next year (2017). Japanese supercharger will also increase.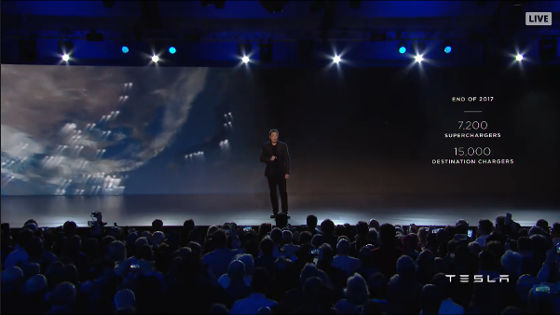 We will also increase Tesla's showroom.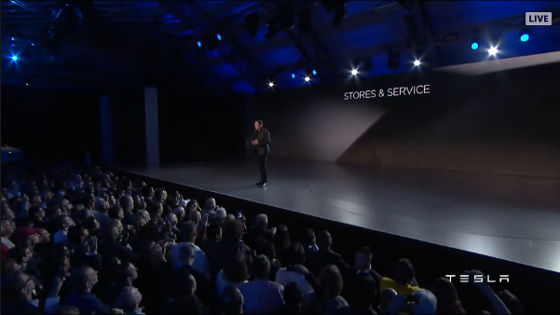 215 stores to 441 stores.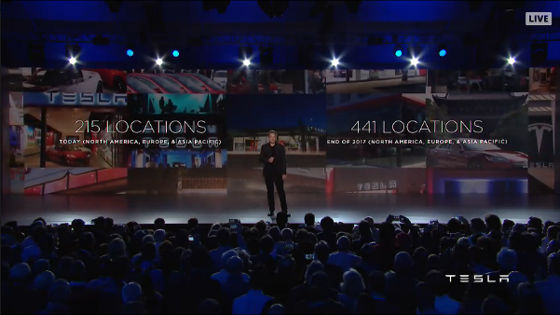 Everything is for popular car model 3.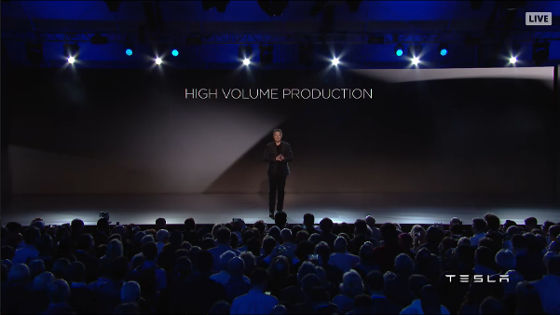 "I am reforming various things for Model 3"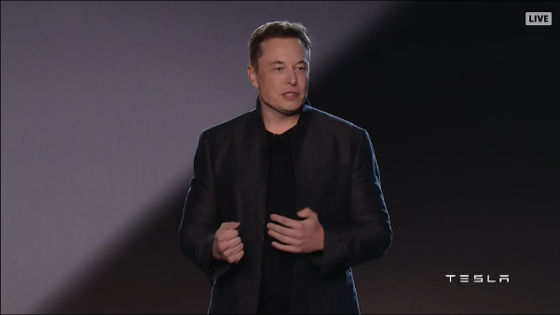 In preparation for mass production, fully utilize robot for manufacturing process. We aim to produce 500,000 units annually.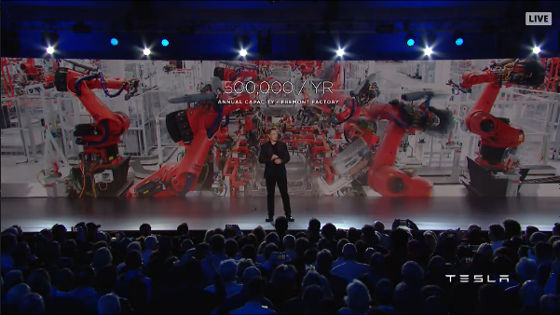 "The key is a battery"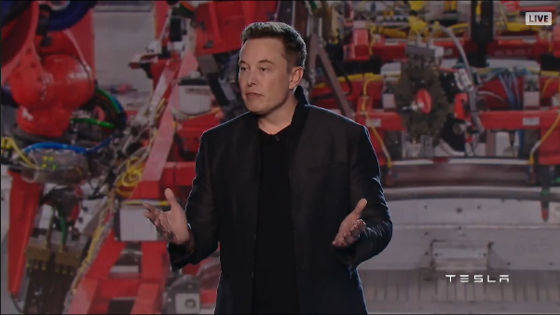 We have operated a gigantic battery manufacturing plant "Giga Factory".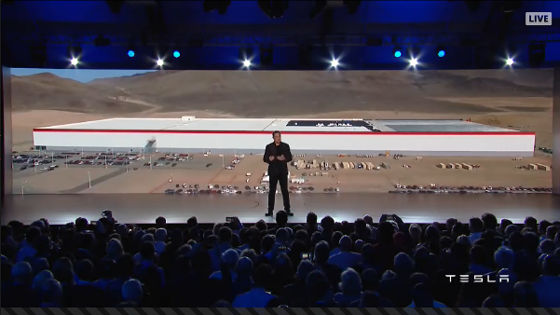 The factory area is the world's largest as a lithium-ion battery factory.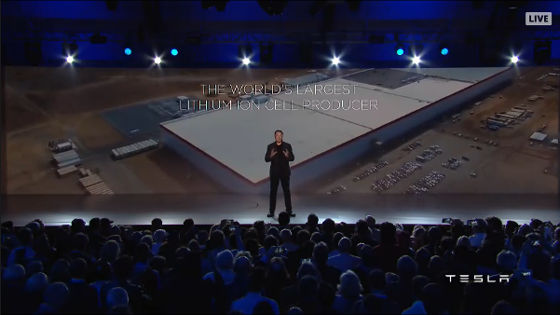 Delivery of Model 3 is the end of next year (2017).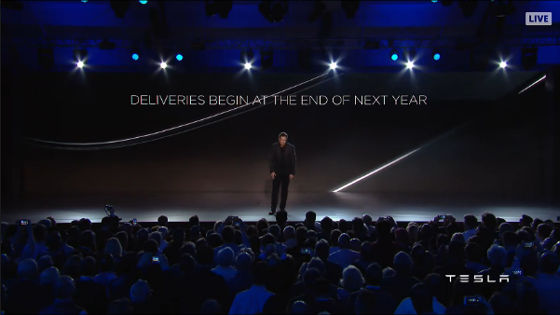 Mask CEO "joke again next year" and joke.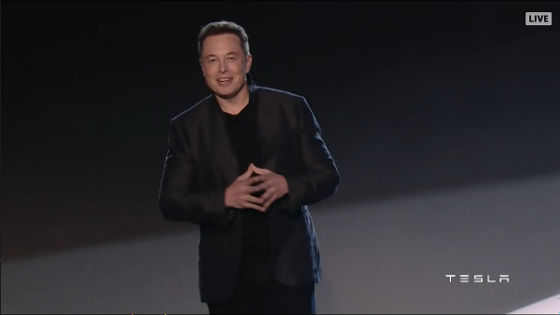 Received the scream of the audience, announced the price. As expected it is $ 35,000 (about 3.9 million yen). With the advent of Model 3, Tesla is likely to be more familiar.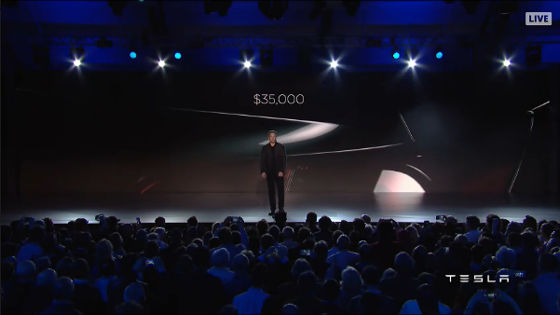 The 35 thousand dollar amount is an amount without an option to the last. However, it is said that a really good car is good even without options.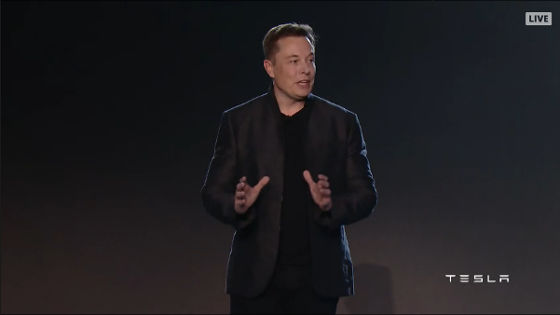 "Let's show you model 3,"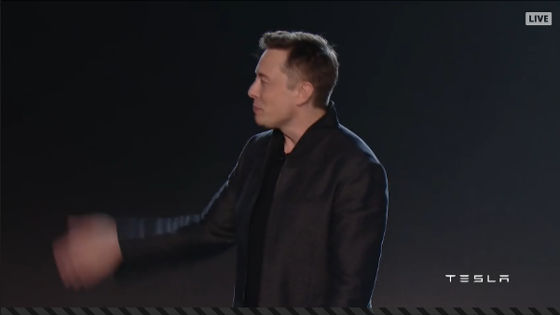 The venue became dark ... ...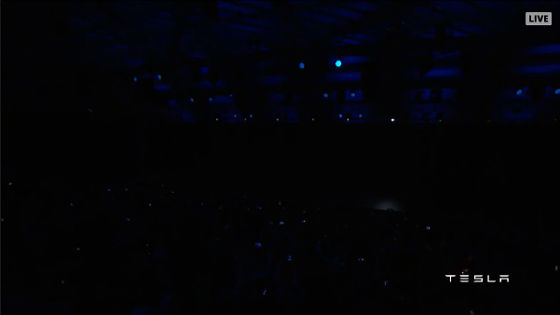 A movie showing the details of Model 3 started on the screen.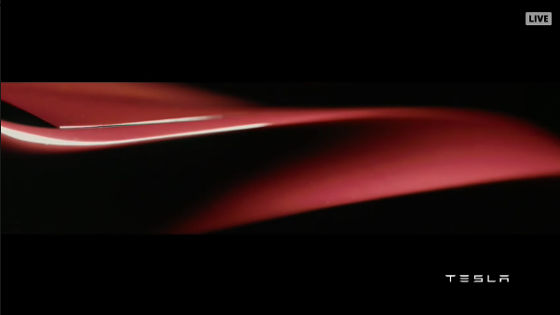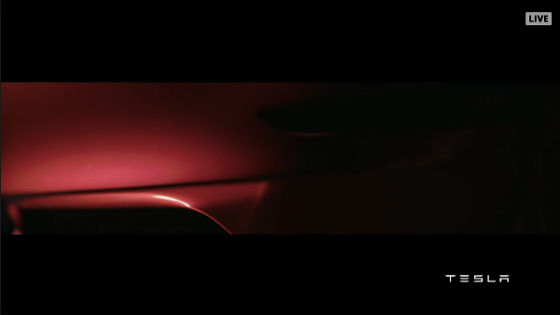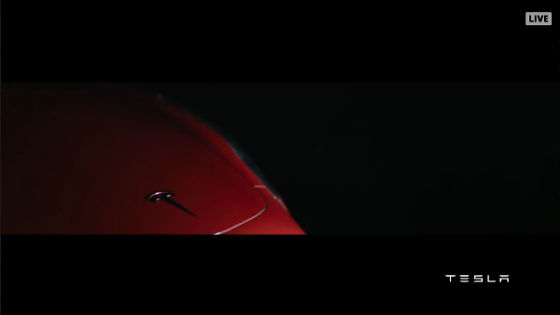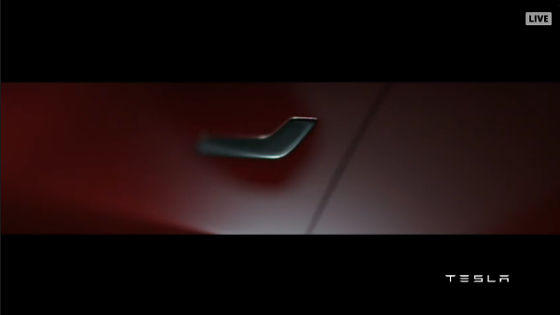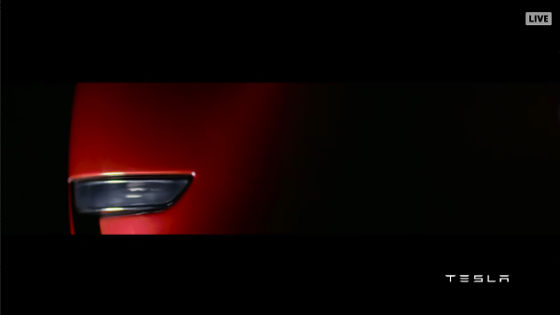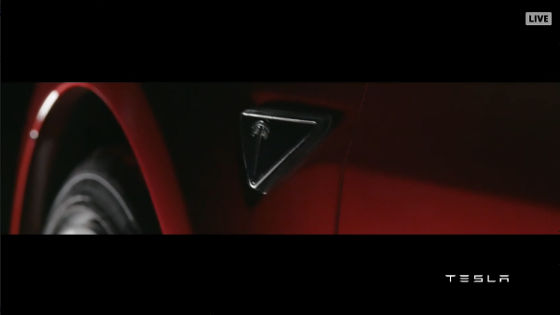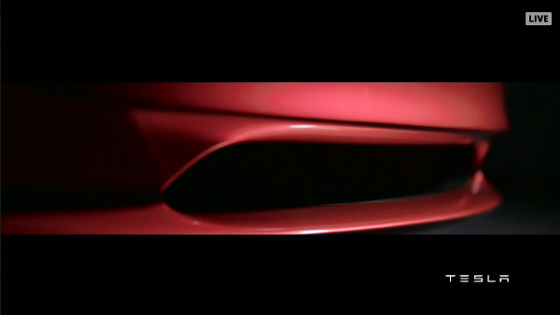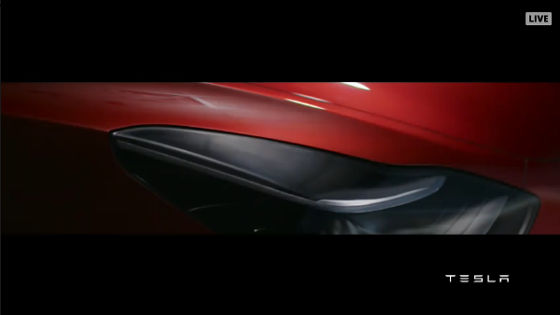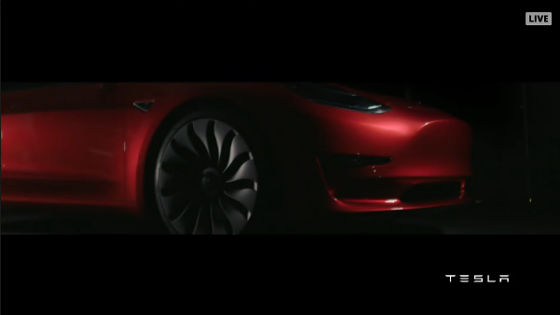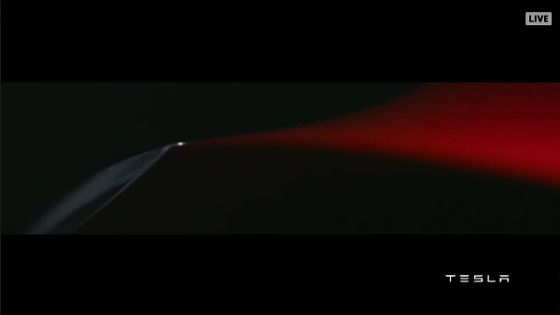 Model 3 appeared on the stage with the end of the movie.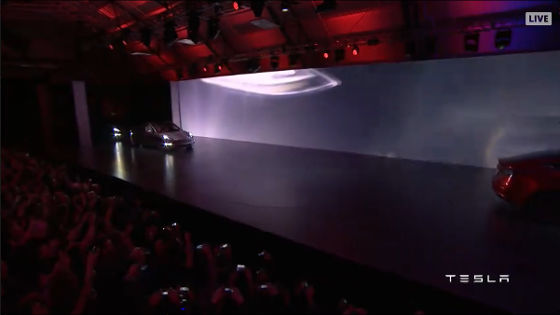 Voltage of the venue goes to the climax.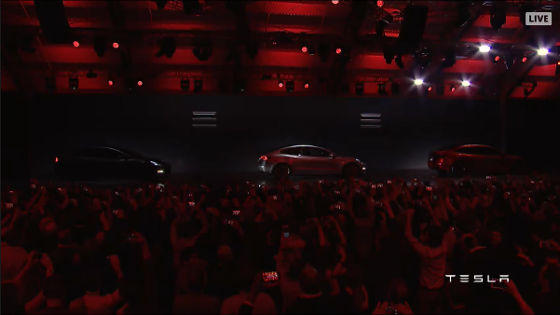 Three colors of gunmetal, silver, red. Model 3 is a compact sedan type.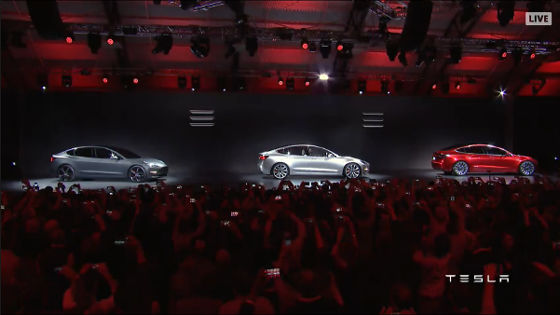 Great excitement.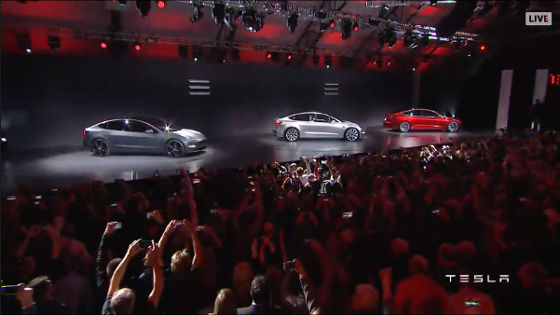 Tsuya erase model 3. The door knob is stored in the door in the same pattern as the model S. Although a side mirror is mounted, it may be replaced by a camera.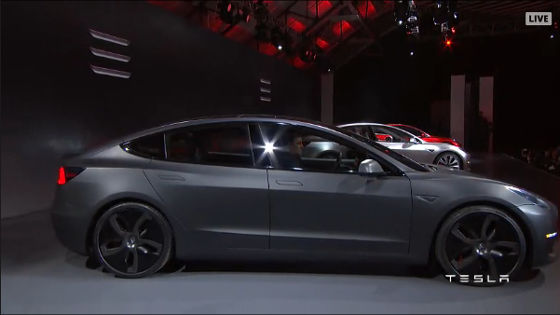 Mask CEO responding to cheers.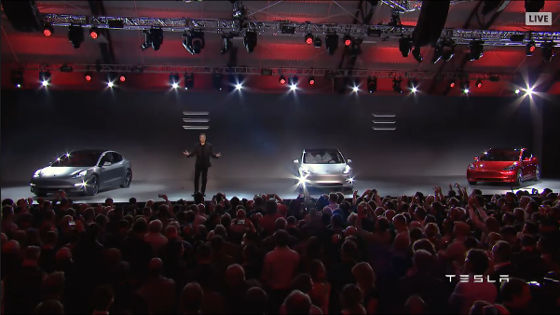 A state of happiness with the cheers of "I want it!"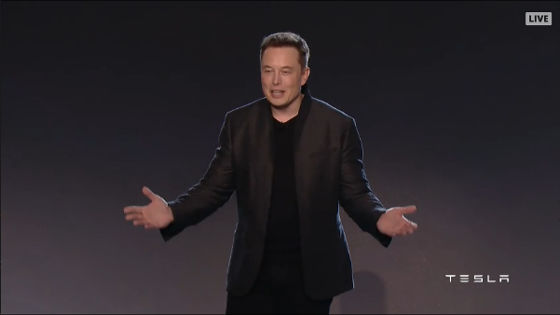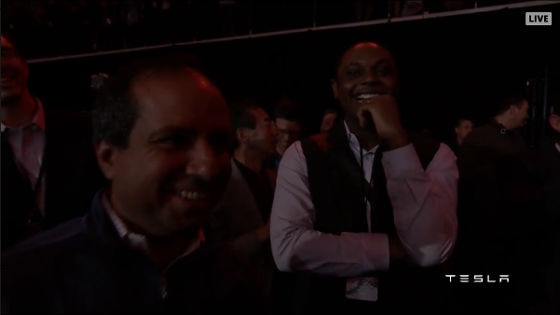 Model 3 said that it lowered prices and put maximum power on design. There is also a setting of automatic operation mode "auto pilot".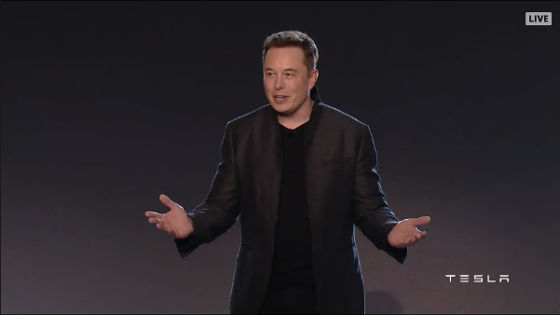 It is a face that has been tightened so far than Tesla. Glass top roof will be prepared, too.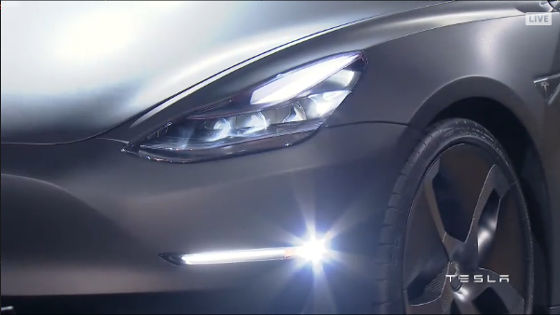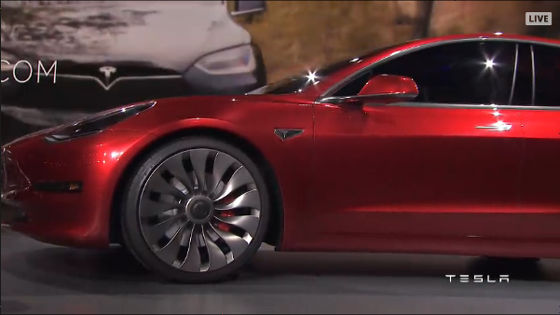 Model 3 will be released at the end of 2017.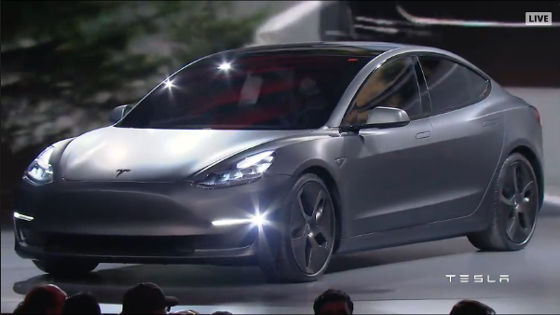 Reservation for Model 3 started on April 1, 2016. Even in Japan, the reservation starts with a deposit of 150,000 yen.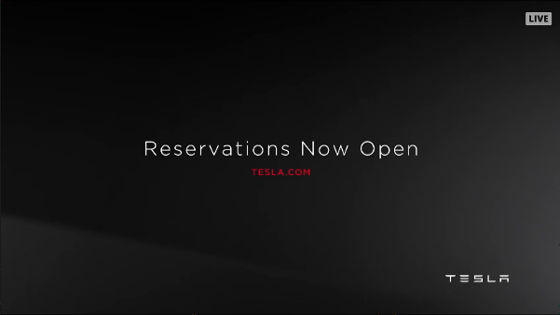 Model 3 | Tesla Motors Japan
https://www.teslamotors.com/jp/model3