Tesla's SUV type new EV "Model X" will be released within the year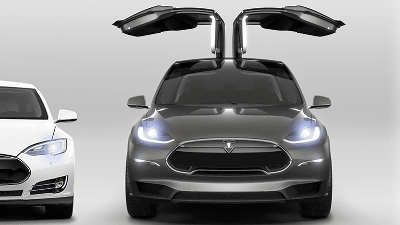 Tesla Motors' new EV "Model X (Model X)"Was announced to be a seven-seater SUV type in 2012, was planned to be released within 2014, but due to various problems the release was largely delayed. Although it was Model X that was grappling with the market when it was released, Terra Earon mask CEO stated "announced in September 2015" at the annual general meeting of shareholders. Finally, model X's official launch has been decided.

Model X | Tesla Motors Japan
http://www.teslamotors.com/jp/modelx

2015 Shareholder Meeting | Tesla Motors
http://www.teslamotors.com/2015shareholdermeeting

This is the third model of Tesla's Electric Vehicle "Model X".SUVThe type of electric vehicle adopts an all-wheel drive system consisting of independently controlled dual motors, and the maximum riding capacity is seven. When it was announced in 2012, the flying concept was launched saying "With the goodness of BMW mini's small turning, it has acceleration beyond Porsche 911".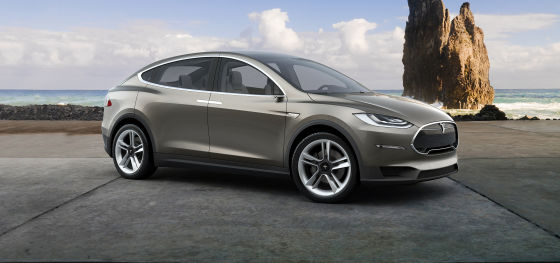 Model X The largest feature is the rear door. The door named "Falcon wing" opens upward so that it does not get in the way, so it is possible to get on to the third row seat easily even in a small space.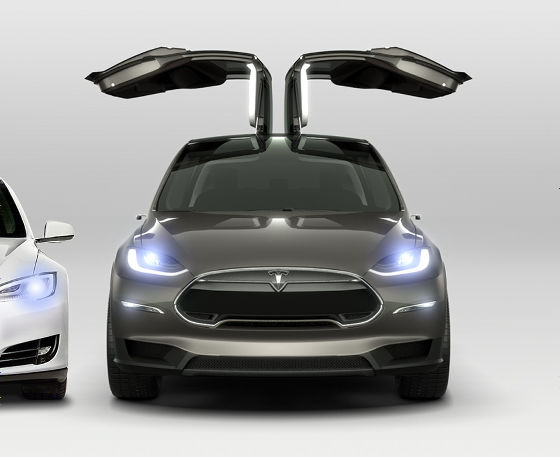 Looking from behind like this. In addition, model X has no side mirror, and a side view camera confirms the backward direction is adopted. "The presence of a side mirror reduces aerodynamics and leads to fuel economy deterioration," Mask CEO insisted on exempting installation of side mirrors, but legal issues before the launch in Japan Whether it is cleared or not is unknown.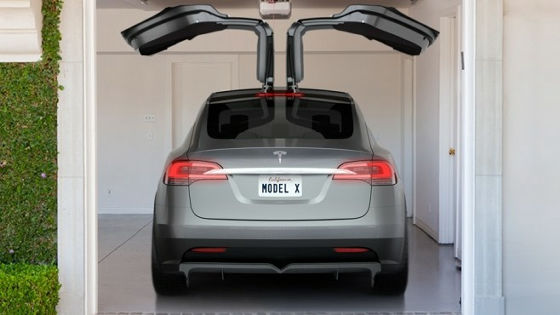 In addition, Model X has a front trunk called "Frunk" which is the same luggage space as the Audi Q7. However, at the recital, which will be the first time to show off, we are suffering from the trouble that the trunk will not open.

Tesla ModelX Frunk - Musk copes with Live Demo Fail - YouTube


The following movie spy shot model X that pilots test running in mountain view of California state in the United States.

Exklusiv: Das neue Tesla Model X unterwegs in Mountain View - YouTube


Originally planned to start production in 2013 and be released in 2014 was to be postponed as it was found at the manufacturing stage that Falcon wing and sheet shape should be improved. According to Mr. Mask 's decision that "You should not bring out a car that can not please users", the sales plan has been reviewed significantly. And at the Annual General Meeting of Shareholders in 2015, Mask CEO revealed that delivery of Model X will begin in September 2015.

Incidentally,Official Tesla website in JapanBut reservation of model X is accepted, delivery of new reservation will be scheduled for late 2016. Although the selling price is not disclosed at the time of article creation,Expected to be $ 75,000 (about 6.8 million yen) to $ 75,000 (about 9.3 million yen)It is being done.

Mask CEO is optimistic that the sales situation of Model X will not be affected against various backlash such as the decline in gasoline prices and the aftermath of Chinese stock market crash, and according to model X release, "Tesla's vehicle sales volume I will "double", "predicts".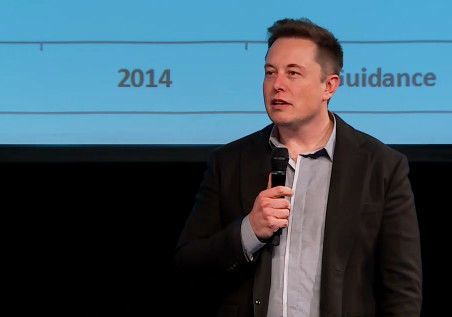 "Two-seater open sports car"Roadster"Tesla has steadily increased the variations of the car model with the model X of the SUV type following the high-end sedan type" Model S ". After model X, the release of a low-priced model "model 3" of $ 35,000 (about 4.2 million yen) which is half of model S will be scheduled in 2017.