Two-passenger three-wheeled vehicle "Elio" scheduled to be released in 2016 with a fuel efficiency of 35 km / l and a price of 800 thousand yen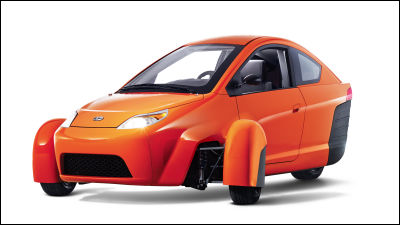 A two-passenger three-wheeled vehicle with low fuel consumption of 35 km per liter with a lightweight, compact car body "Elio"is. Elio is under development with targeting to be released in the US in $ 6,800 (about 800,000 yen) in 2016.

Elio Motors | The next big thing in transportation!
http://www.eliomotors.com/#possible

The Tiny Three - Wheel Car That Could Be The Next Big Thing - Forbes
http://www.forbes.com/sites/jimgorzelany/2014/06/24/the-tiny-three-wheel-car-that-could-be-the-next-big-thing/

The American emerging car manufacturer "Elio Motors" is progressing development "Elio"Is a three-wheeled vehicle with a layout of front two wheels and one rear wheel. The compact design realizes weight reduction of the car body, and the car weight is even lighter than the Japanese mini cars570 kgIt is suppressed to.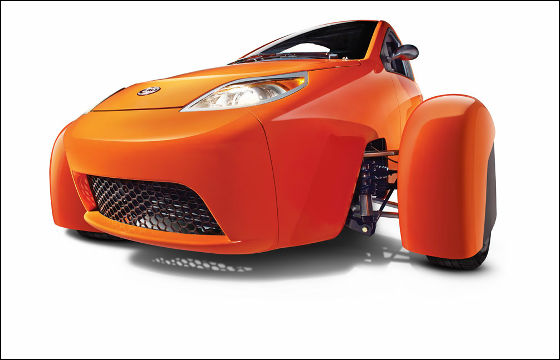 In the angle from the rear of the car body, its distinctive design stands out further. The car body is made very slim, and the two passengers are laid out to sit side by side like a motorcycle.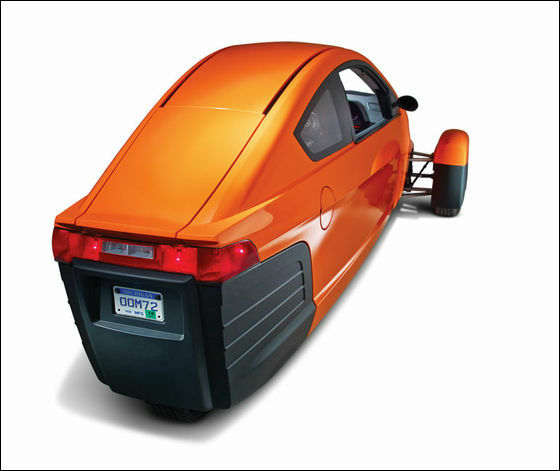 Although it is such Elio, looking from the side from the side it was unexpectedly a body shape very similar to a conventional passenger car. It is a car body that seems to be compact, but 90% of common Americans are designed to be seated without problems.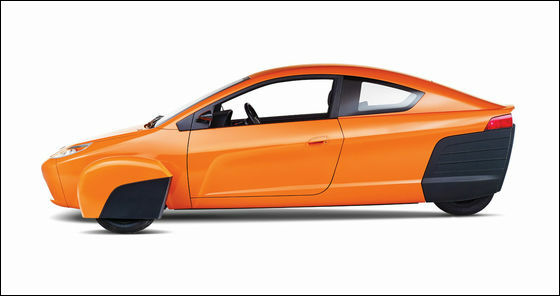 A layout like a racing car where the driver sits on the left and right center of the car body. The steering wheel, meters, and the shift lever arranged beside the seat have become a common interface with general cars.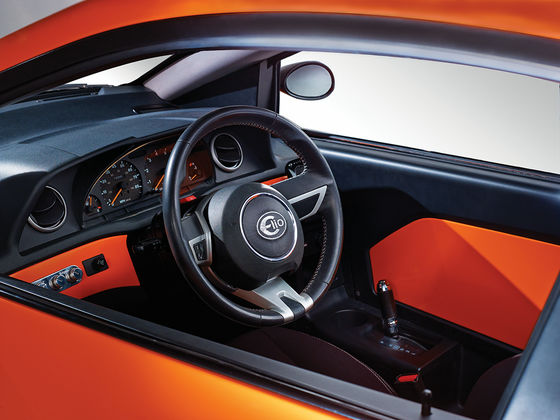 It seems to be an automobile in recent years, safety is taken into consideration properly. Equipped with safety devices such as 3 airbag, ABS for protecting occupants in a solid body frame. Furthermore, it is said that 50% wider collision safety space is secured than the same class vehicle.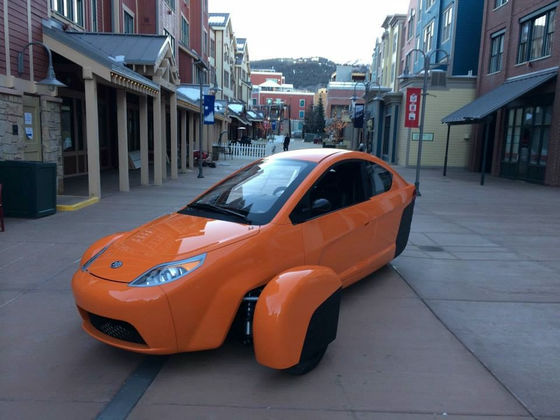 You can see Elio actually running on YouTube too.

A new U.S. automaker with a $ 6800, 84 MPG, 3-wheeled "car" on the way - YouTube


Elio of near future design. It seems to be said that the tire fender and the black cover behind the car body have become good accent on the design.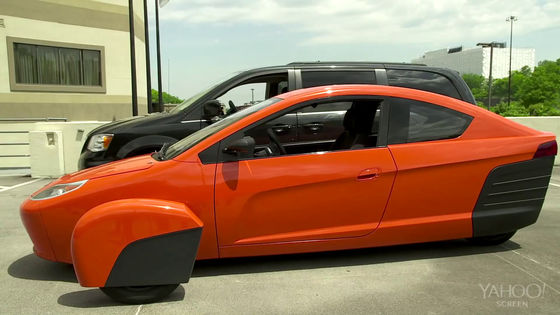 In America, compactness is well transmitted when lining up with a general full size minivan. Although the car body is compact, safety is also secured properly with a strong frame structure.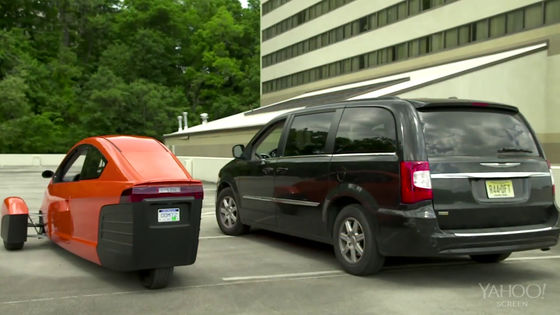 Many people think that this Elio is not a motor, but a gasoline engine is installed at the front, surprisingly. Although the output of the mounted 3 cylinder 0.9 liter engine is a general one of 55 horsepower, manufacturers have announced that there is still power to accelerate the car body of just 570 kg at maximum to 160 km / h.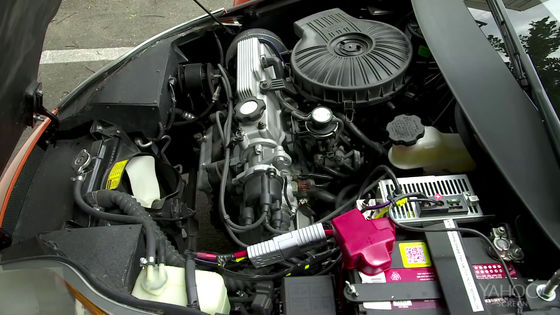 Elio's fuel economy with a compact and lightweight car body is announced as 35 km per liter. With respect to its biggest secret, the manufacturer responded with a simple answer: "Because the forward projected area is half that of a normal car, the air resistance is halved, fuel efficiency doubles." Since America's fuel consumption measurement standard is stricter than Japan, I am wondering how actually this figure is realized.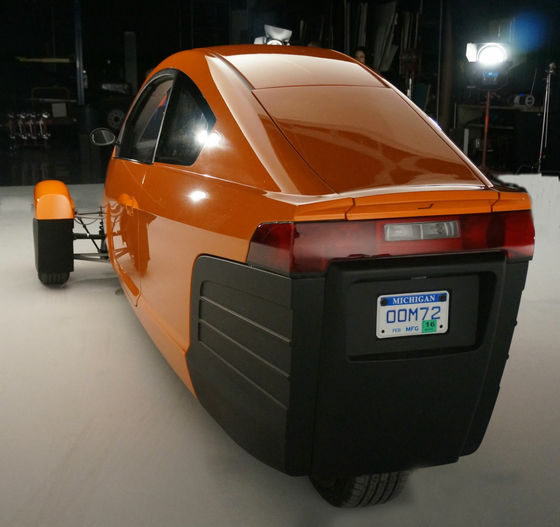 By sitting on the center of the car body in the left and right direction, its sight is quite unique.Two-seater EV "MICHIMO"If you are a person who sometimes rides, you can understand, but sitting in the middle of a compact car body and driving it, there are times when it is wrapped in the feeling as if the body and your body were integrated.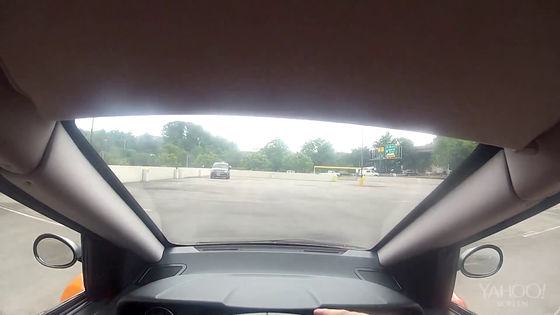 It's like a scene like an F1 machine. Elio, the front mounted engine drives the front wheelsFF carIt has become.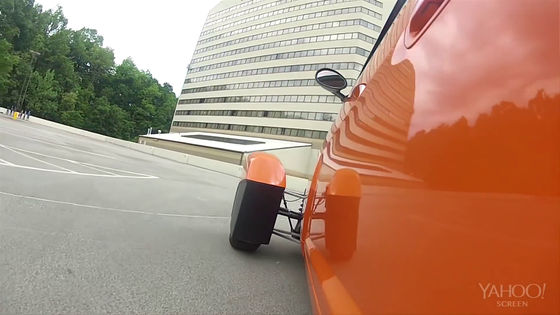 Elio's weight distribution is front 70: rear 30. By setting the front wheels on which heavy loads are mounted as two wheels, the danger of rollover, which is a thing per three-wheeled vehicle, seems to be reduced. In addition, the point that the point is high is high for operability such as snowy roads for FF vehicles.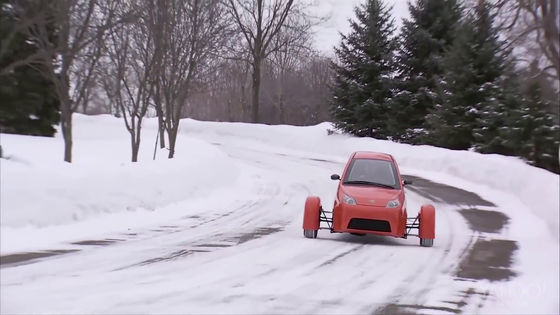 However, because the power steering is not installed, the steering wheel looks pretty heavy. When marketing it is a part I really want to wish for improvement.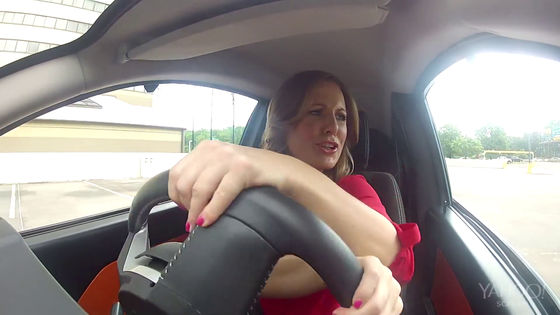 Elio Motors is a new-generation automobile manufacturer started in the United States in 2008. Based in Phoenix, Arizona, we have an automobile factory that we acquired from Legiania State from former GM.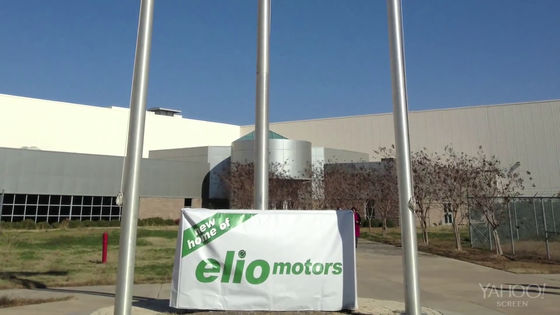 The factory that the factory had previously produced is "HummerIt was said that it was.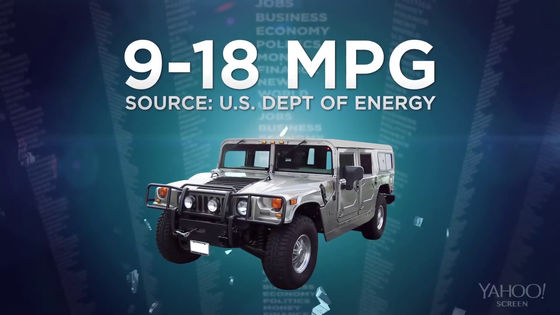 A state of the premises of a vast factory. It is also interesting to know that the world's most compact commuter is produced at the factory that made the world's strongest SUV.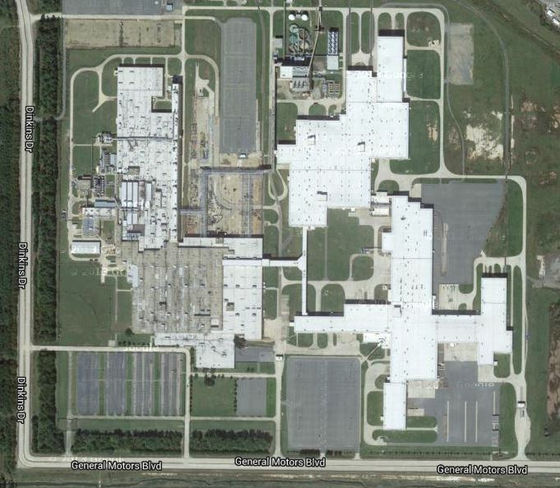 For some reason Elio of two stealth fighter 'F - 22 Raptor' and shot. At the current Elio where the model shown on the left is the prototype fourth generation, the right car is the third generation Elio one before.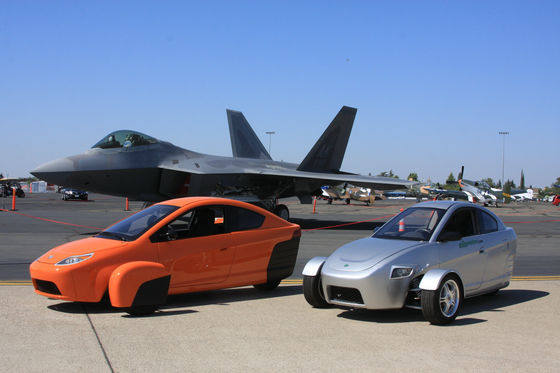 A tricky man who fits in Elio's trunk is Paul Eliot, who founded Elio Motors. Mr. Elio explains about the reason why he developed Elio, "I wanted to make a personal transportation vehicle that is fun to drive and economically superior," on the site. Elio is a safe and environmentally friendly vehicle at a price that anyone can handle.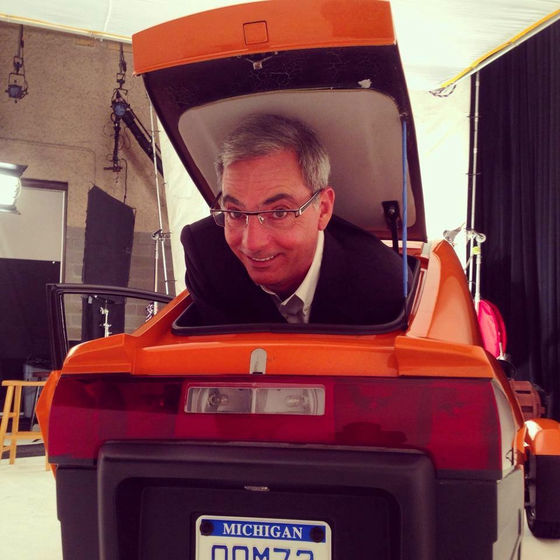 Also, Elio is a family that already owns SUVs and minivans and is perfect for those who want easy transportation. He said that he wanted to make American dreams, protect American employment, and pour in America-like car creation.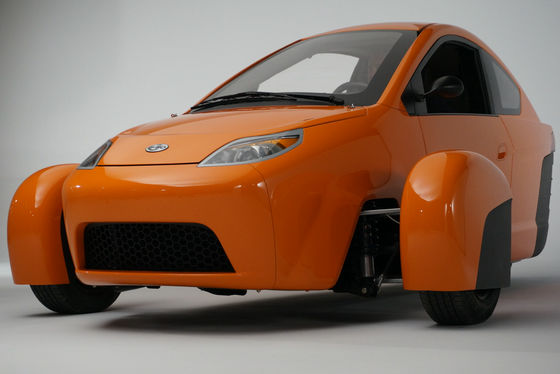 Elio said that it is designed to meet the high safety standards required for general automobiles. In the future I will say that I would like to aim for the release in 2016 after demonstrating the safety by carrying out actual collision test with car body.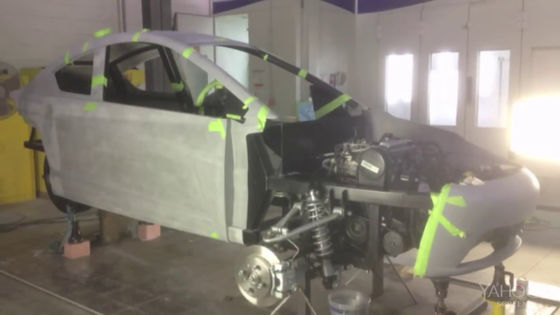 The planned price is 6,800 dollars (about 800,000 yen) and quite reasonable. Imagine that "If you sell 660 cc engine on this car body and sell it in a mini car frame in Japan ...", the total length of the car body is about 4.1 meters, exceeding 3.4 meters of Japan's mini car standard It seems difficult to realize because it is. Still, I would like to pay attention whether Elio will actually run through the city as a minimum city commuter and a vehicle that excites automobile lovers.