Faraday announces commercial EV "FF 91" faster than Tesla's Model S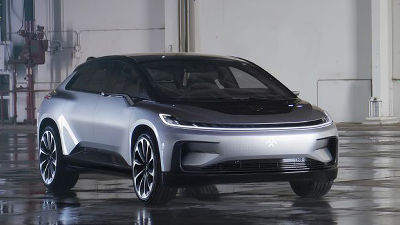 EV venture which released concept car with CES 2016Faraday Future(Faraday · Future)However, at the recital meeting according to CES 2017, EV based on marketing "FF 91"Officially announced. FF 91 clears the cruising distance of 700 kilometers, making it a faster machine than Tesla Motors' Model S.

FF 91 | First Of The Species | Faraday Future
https://www.ff.com/en/

CES 2017: Faraday Future unveils super fast electric car - BBC News
http://www.bbc.com/news/technology-38503987

Faraday Future's first car - the FF91 - is here - The Verge
http://www.theverge.com/2017/1/3/14162236/faraday-future-electric-car-unveil-ces-2017

Faraday Future released the concept car "FF ZERO 1" at CES 2016.

Emerging EV start-up "Faraday Future" pursues Tesla announces concept car "FFZERO 1" - GIGAZINE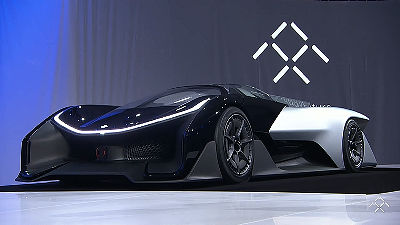 Skeptical opinion was given whether the Faraday · Future can actually market the EV to the design of the concept car which was too far away but according to CES 2017 one year later, EV based on marketing finally " FF 91 "was announced.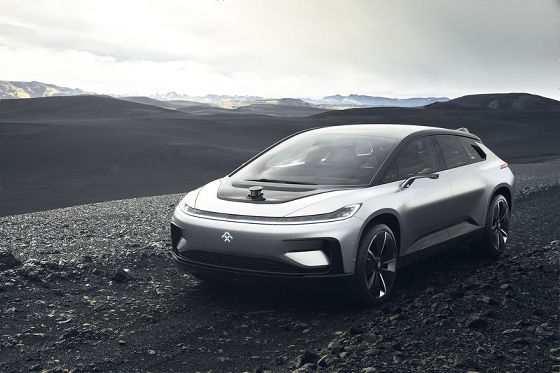 FF 91 is a SUV type with a total length of 5230 mm × full width 2283 mm × total height 1598 mm and a wheelbase 3200 mm, designed so that the door bottom gouges down.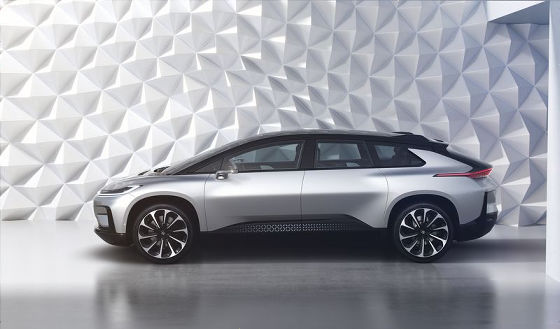 The side is equipped with a camera rather than a mirror.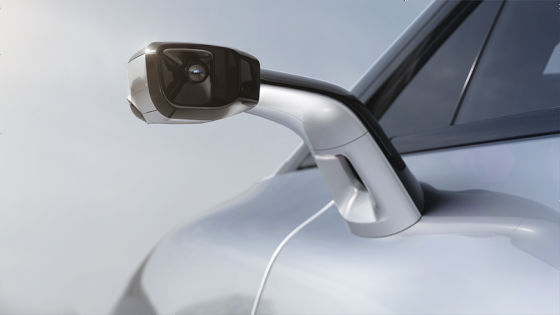 Rear Around.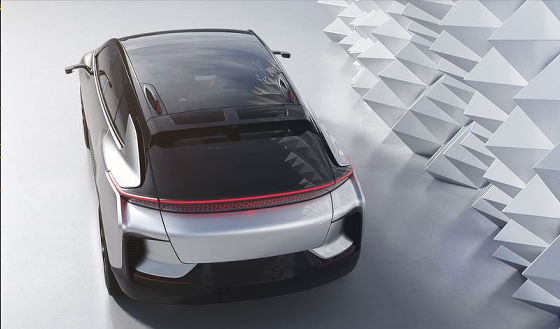 A spoiler doubling as a rear lamp.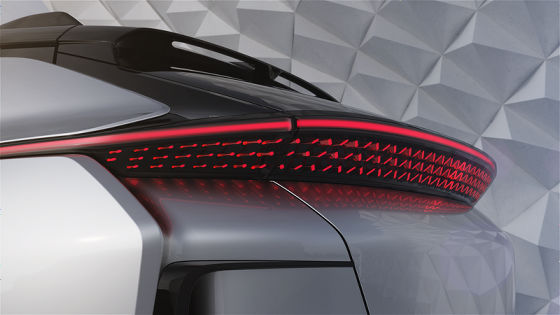 The exterior design of FF 91 can be confirmed in the following movie.

FF 91 Exterior | Sculpted for Revolution - YouTube


Prior to the recital of CES 2017, we released a running test movie showing that FF 91 is faster than Tesla's high-end EV "Model S P100D". It revealed that it boasts a phenomenal acceleration performance of only 2.39 seconds from the stopped state to 60 mph (about 97 kilometers) per hour.

FF 91 Prototype v. Tesla Model S P100D | 0-60 MPH Results - YouTube


In the event that FF 91 was announced, you can see how FF 91 travels through the venue.

Faraday Future FF 91 | CES 2017 Reveal Event - YouTube


Touch around the door of FF 91 ......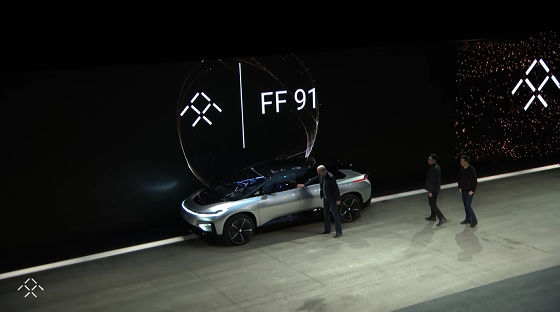 The door opens automatically.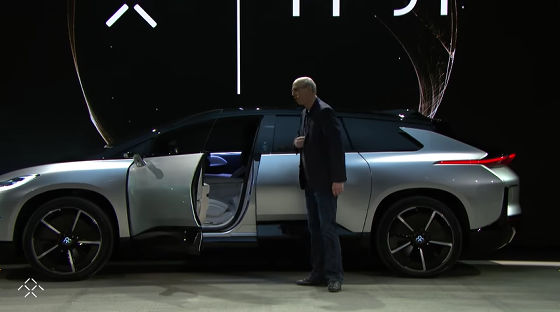 By linking with smartphones, FF 91 will recognize who the driver is.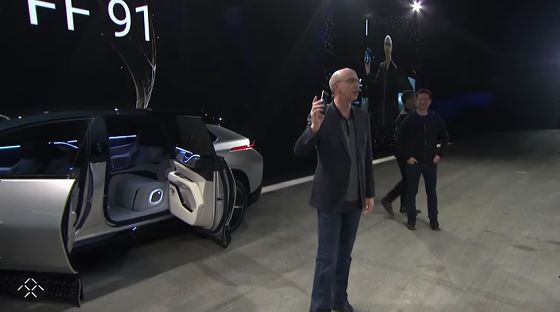 By linking with smartphones, it is possible to grasp the driver's preferences, not only the driving position but also your favorite songs and drive course.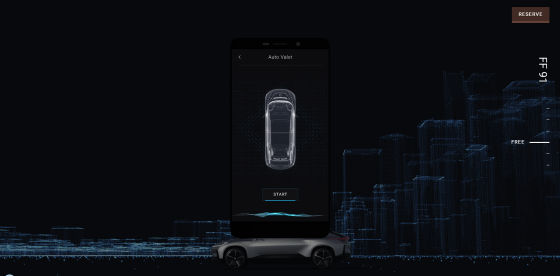 The door opens in double doors.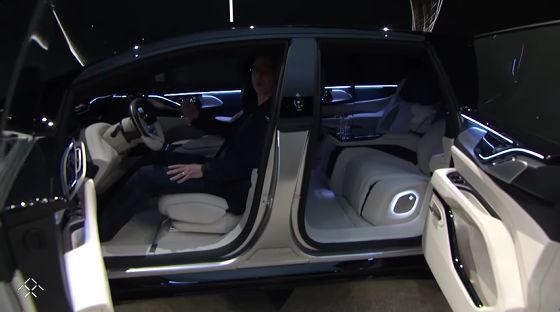 The FF 91 has an automatic parking function.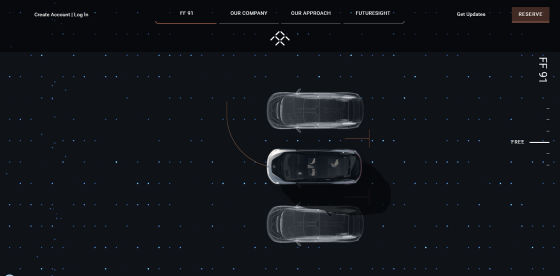 The circumstances are sensed by the LIDAR sensor that emerges from the hood.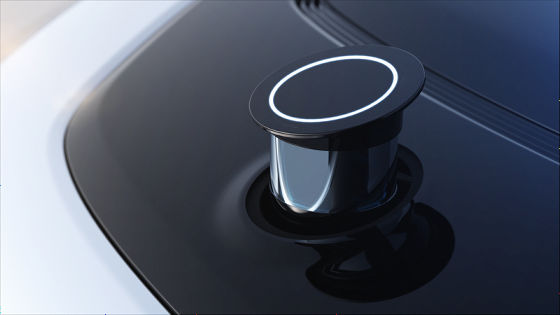 The situation where FF 91 stopped in parking space with unattended driving was displayed at the parking lot near the presentation hall.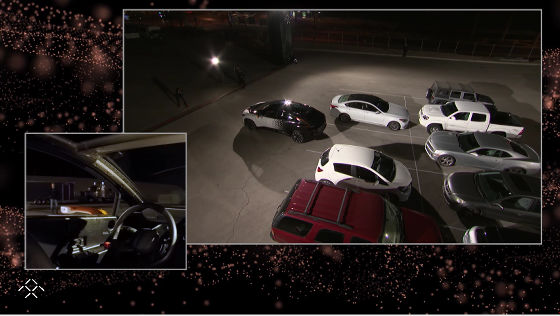 FF 91 will also have an automatic operation mode.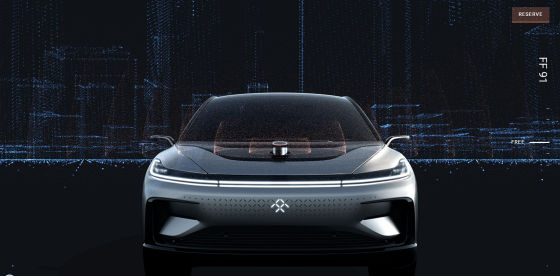 You can see how FF 91, which has better acceleration performance than Model S than Ferrari, shows running at the stage of the venue in the following movie.


Car fastPic.twitter.com/xg4GJSqxYp

- Matthew Lynley (@ mattlynley)January 4, 2017

FF 91 with outstanding acceleration performance has a maximum output of 1050 horsepower, a maximum torque of 1800 Nm, has a battery of 130 kWh and realizes a cruising range of 700 kilometers according to NEDC standards.



To the show event of FF 91, Jia Yueting president of China's movie streaming site LeEco also ran up. By the way, LeEco is a business partner investing in Faraday Future.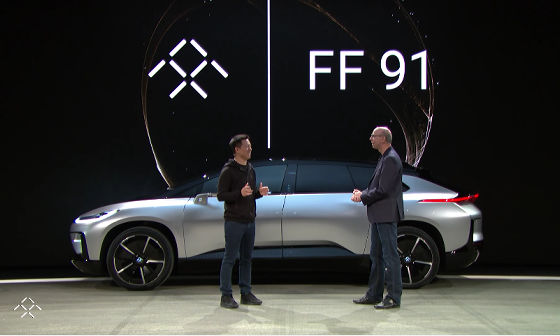 FF 91 began accepting reservations at a dedicated site with a deposit of $ 5000 (about 580,000 yen). However, Faraday Future is frequently reported as financial difficulties, and the biggest partner, LeEco, is also undergoing business difficulties due to the rapid expansion of smartphone business and other businesses. Whether FF 91 will be released in 2018 as planned, it seems to attract attention.