Tesla achieved the first full-year surplus, Model S has been revamped and equipped with 'PS5 equivalent gaming environment'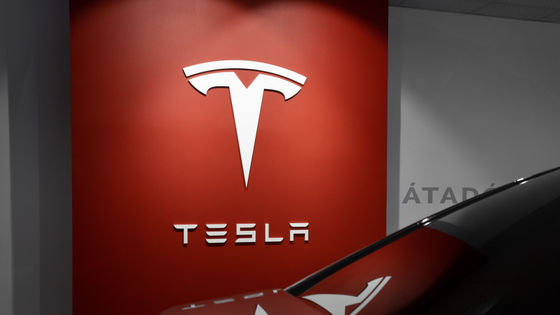 Tesla has announced its fourth quarter 2020 financial results. Tesla is the first to break out of the deficit that has continued since its inception on a full-year basis, and has posted a large surplus of $ 721 million (about 75.2 billion yen).

Q4 and FY2020 Update --78Z2ZX_2020_Q4_Quarterly_Update_Deck_SMXBZX.pdf
(PDF file)
https://tesla-cdn.thron.com/static/78Z2ZX_2020_Q4_Quarterly_Update_Deck_SMXBZX.pdf
Tesla (TSLA) earnings Q4 2020
https://www.cnbc.com/2021/01/27/tesla-tsla-earnings-q4-2020.html
Tesla turns Model Y and China success into its first annual profit --The Verge
https://www.theverge.com/2021/1/27/22252765/tesla-profit-q4-2020-earnings-elon-musk-record-sales
According to Tesla's report, sales in the fourth quarter of 2020 were 10.7 billion dollars (about 1.1 trillion yen), and net loss was 270 million dollars (about 28.2 billion yen). In fiscal 2020, total revenue increased 28% from the previous year to $ 31.5 billion (approximately ¥ 3.28 trillion), and net income was a surplus of $ 721 million (approximately ¥ 75.2 billion).
Tesla
faced a crisis of bankruptcy due
to
manufacturing troubles in
2017, and in 2019 it posted a huge deficit of 862 million dollars (about 89.9 billion yen), but in 2020 Achieved the first full-year surplus. This profitability is believed to have been boosted by the rise in demand for electric vehicles due to global warming attracting worldwide attention, and has achieved the company's highest annual shipment of 499,647 units. I will. This did not reach the company's promise to 'ship 500,000 units by the end of 2020,' but 'it could have been achieved without the shutdown of the factory due to the new coronavirus infection (COVID-19).' It has been reported favorably.
In 2021, the Fremont plant in the United States is expected to produce 600,000 units a year, and the Shanghai plant in China is expected to produce 450,000 units. New plants in Berlin, Germany and Austin, USA are also scheduled to start operations. If everything goes according to plan, we will be able to achieve '1 million units a year,' which is double the number in 2020.
In addition to the income and expenditure report, Tesla has also announced a 'renewal of the Model S.'
Model S | Tesla
https://www.tesla.com/models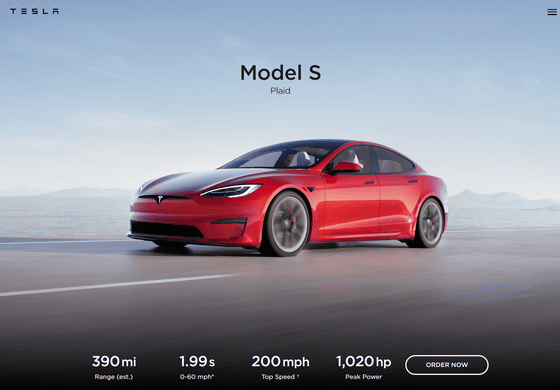 In addition to partially redesigning the exterior such as the front bumper, rear diffuser, and wheel design, the new model S also uses a landscape touch screen with a small bezel. In addition to the cruising range of 520 mph (about 840 km), the company is now able to optionally add a powertrain of about 2 seconds from 0 mph to 60 mph (96 km / h). 'It has become a mass-produced vehicle with the highest acceleration performance ever manufactured,' he explained.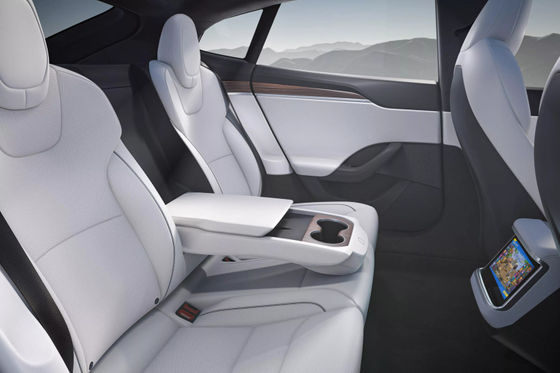 In addition, the new model S will be equipped with a gaming computer equipped with a GPU with a processing speed of '10 TFLOPS'. The processing speed of 10TFLOPS is comparable to 10.28TFLOPS of PlayStation 5 and 12TFLOPS of Xbox Series X, and it is expected that the gaming environment will be almost the same class as next-generation game machines. The images released by the company show that The
Witcher 3,
which won the Game of the Year, can be played on the Tesla S's in-car display.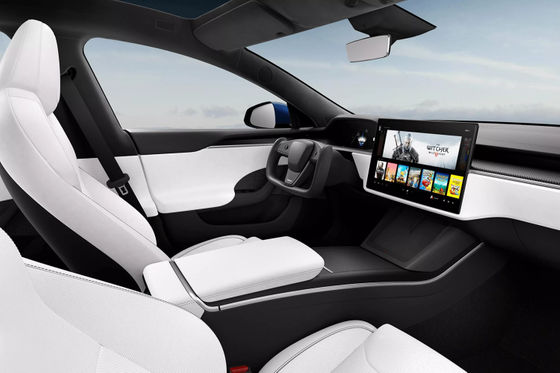 Details of the gaming computer installed in the car are expected to be revealed in the future.


in Ride, Posted by darkhorse_log