Reservation is being made to Tesla's electric car "Model 3" of about 4 million yen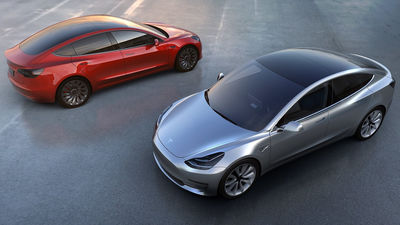 In Tesla's special event held on April 1, 2016, an electric car of $ 35,000 (about 3.9 million yen) as a low price modelModel 3"Was announced. Even in Japan, reservation receipts start at 150,000 yen in deposits, and model 3 has been flooded with pre-orders, and the number has reached 276,000 in just three days.

Tesla Model 3 electric car orders accelerate to 276,000 - BBC News
http://www.bbc.com/news/business-35953817

Model 3 | Tesla Motors Japan
https://www.teslamotors.com/jp/model3

The 5-seat electric vehicle "Model 3" with more than 270,000 reservations is responding to the high-speed charger "supercharger" and the automatic operation mode "autopilot" while setting the low price of about 4 million yen It has enough performance. Model 3 will be delivered to the first reserver in the second half of 2017. Tesla's CEO Eulon MaskWe need to rethink our production planIt seems that they are attracting more attention than anticipated.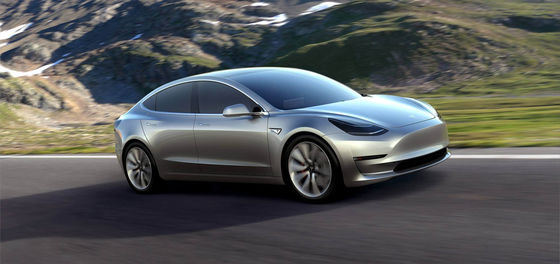 Tesla sold a total of 5580 cars in 2015, most of which are electric cars of 10 million yen class "Model SThat thing. In the first quarter of 2016, 12,420 models S and 2400 "Model X"We have sold 14,820 units together, the automobile sales volume is50% increase over the previous yearWe are showing strong performance for the first time. In addition to the automobile industry, Tesla CEO Eulon MaskSpace developmentAnd ambitious to develop next-generation technology.

Mr. Mask said on Twitter "tweets, opinions, suggestions, criticisms are always accepted". One user told the request, "First, steering wheel like Ferrari, second, paddle shifter behind the steering wheel, which makes it cooler more!", Mr. Mask said, "The third choice I'd like to wait for a real steering control system, I should be able to experience the ride comfort like a spaceship, "and seems to plan a car that can feel the future.

@ HBL_CosminWait until you see the real steering controls and system for the 3. It feels like a spaceship.

- Elon Musk (@ elonmusk)April 3, 2016
in Ride, Posted by darkhorse_log