"F-Secure ADBLOCKER" which enables comfortable browsing by erasing advertisements from the iPhone standard browser for free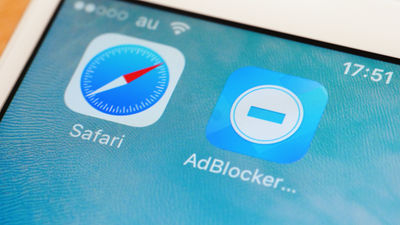 Many people say that advertisements that were not particularly concerned when web browsing is done on PC, can not be helped by anyway with small screen smartphones. But,Adblock BrowserYaDisconnectIf you use "web browser application that deletes advertisements" such as "Web advertisement deletion application", it is troublesome to have a different feeling of use from usual browsers or to move bookmarks, so after all it is I do not. In such a case it is helpfulF-Secure ADBLOCKER"You can easily add ad blocking function to iOS standard browser" Safari "so you can enjoy comfortable advertising free browsing with usual browsers.

F-Secure AdBlocker | Block ads Load web pages faster
https://www.f-secure.com/ja_JP/web/home_jp/adblocker

"F - Secure ADBLOCKER" can be installed free from the following URL.

F-Secure ADBLOCKER on the App Store
https://itunes.apple.com/jp/app/id1040899919

Go to the link above and tap "Get" to install the application.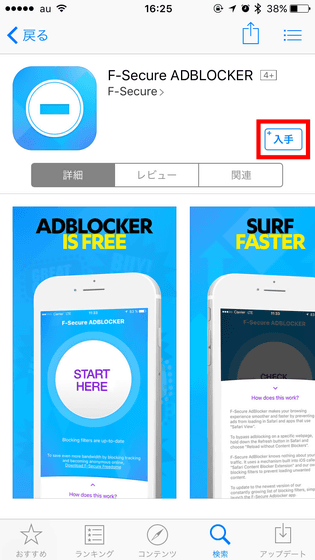 When installation is completed, tap the application icon to start up.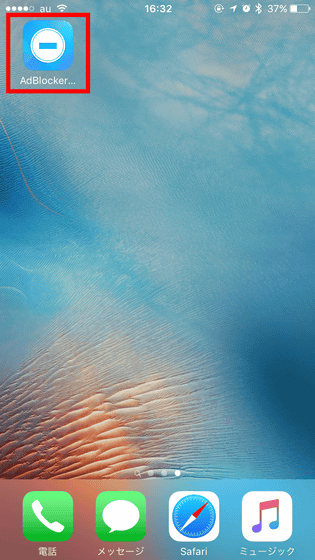 Then you will see the following screen. Tap "Start blocking ads" to make F - Secure ADBLOCKER available, but when you tapTerms of serviceWhenprivacy policyAgree to and allow the application to collect anonymous data to improve the service, so let's tap after reading the terms and policies.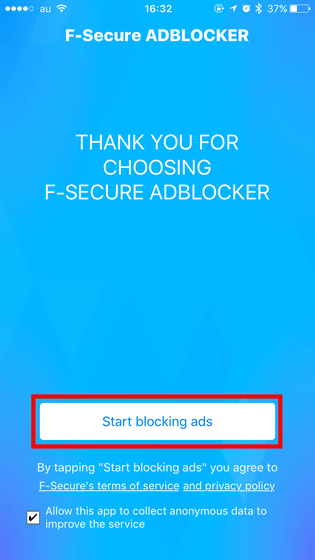 Tap to "START HERE" because the screen will look like the following.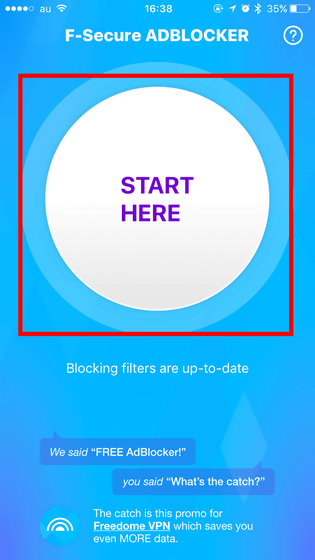 When the screen switches, "AdBlocker is OFF" is displayed at the top of the screen, the setting with the application is completed.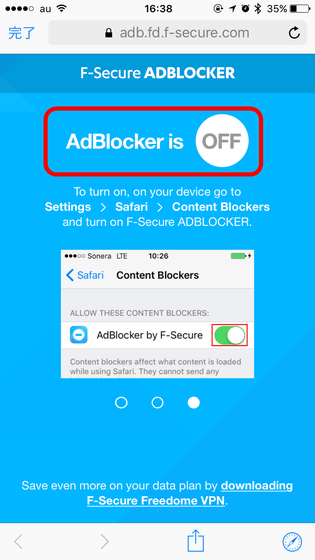 Then tap "Settings" from the home screen.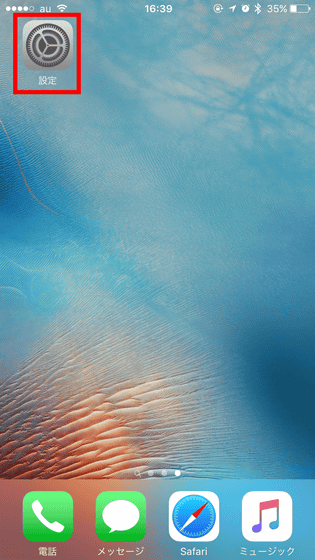 Tap "Safari".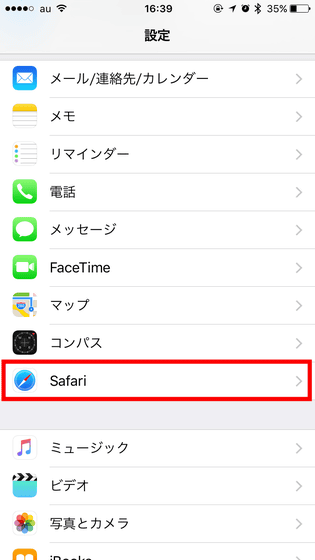 Tap 'Content blocker'.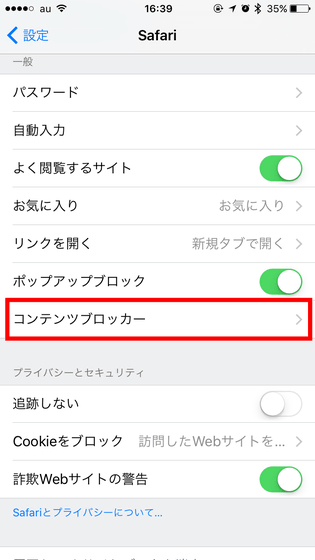 Then, since available content blockers are displayed, select "AdBlocker by F-Secure" from inside and tap the red frame part.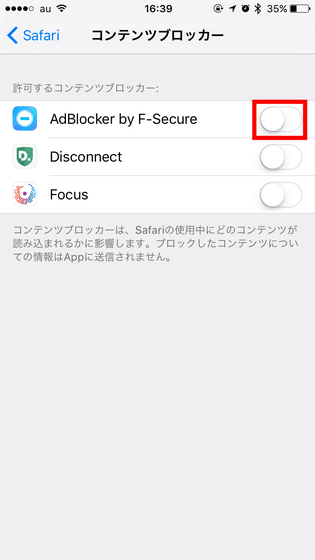 Once the icon changes to green, the setting is completed.



When you open F - Secure ADBLOCKER again, the display switches to "AdBlocker is ON". Now that the ad blocking function works now ....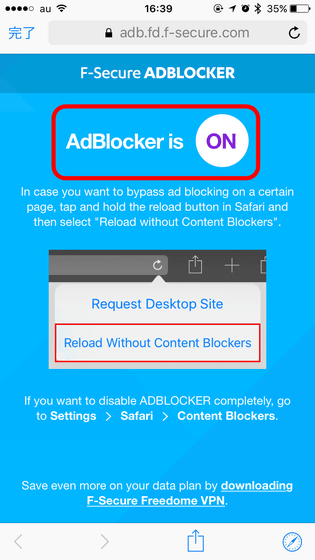 After that you can enjoy web browsing with Safari as much as you like.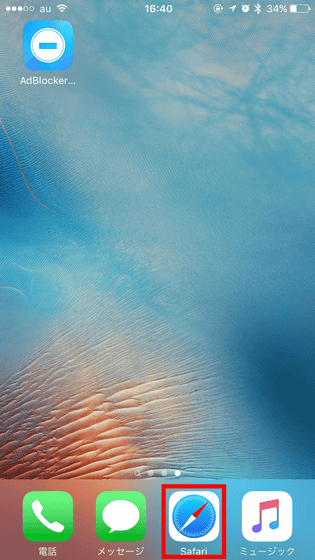 If you are not using an ad blocking feature like F-Secure ADBLOCKER,Yahoo! JAPANOpen the top page of ... ...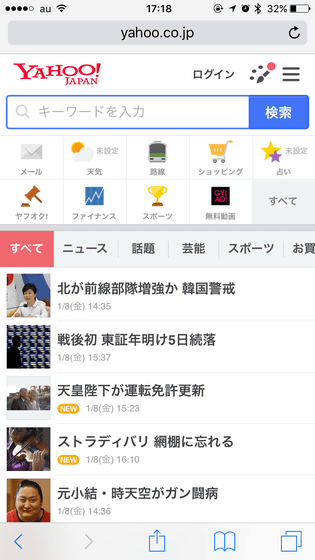 When scrolling the screen, advertisements written as "Yahoo! JAPAN advertisements" are displayed between article and article in some places.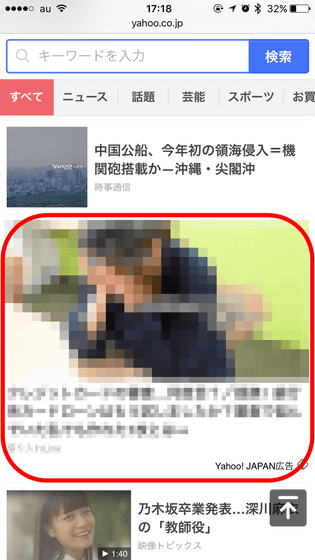 In this way, multiple advertisements are displayed as you scroll.



However, when F - Secure ADBLOCKER is turned on, the advertisement will not be displayed as clearly as shown below.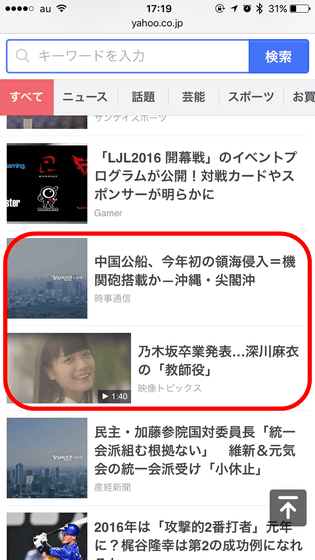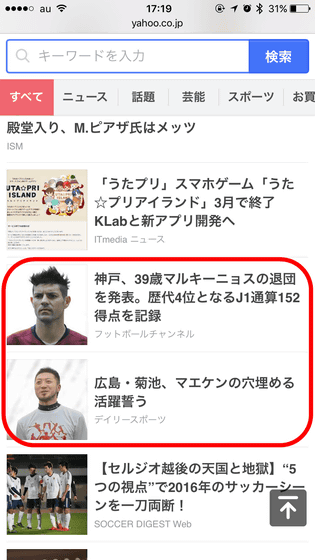 Looking at the following movie, turning on F - Secure ADBLOCKER will Yahoo! It clearly shows that advertisement has disappeared from the top page of JAPAN.

Hiding ads with "F-Secure ADBLOCKER" like this looks like YouTube


Some people think that "advertisements are about to disappear at most ...", but by hiding the advertisement, saving data usage and displaying the page will be shortened as well. Also, if you mistakenly tap an ad on the screen, thinking that you flew to a dedicated page, the App Store will open, and it will sharply decrease that you are recommended an unknown application. However, there are advertisements that disappear from the display and advertisements that continue to be displayed as they are when they actually use it, so be careful about that.