Free iOS ad removal application "Focus" appeared from Mozilla of Firefox and I tried using it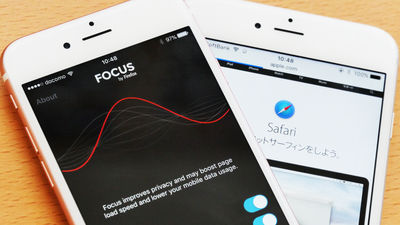 Mozilla which runs Firefox is a content blocker for iOS's Safari "Focus by Firefox(Focus) "has been released. Focus will block trackers such as advertisements and analysis on the web, increase traffic load, increase Safari's reading and display speed, strengthen privacy protection, and allow users to set the types of trackers to block So I tried using it actually.

Focus by Firefox - content blocking & tracking protection for your mobile browser on the App Store
https://itunes.apple.com/app/id1055677337

Focus by Firefox content blocker application for iOS released | Mozilla Japan blog
http://www.mozilla.jp/blog/entry/10516/

Focus by Firefox - Content Blocking Function for Open Web | Mozilla Japan Blog
http://www.mozilla.jp/blog/entry/10515/

To use Focus Open the above URL and tap "Get".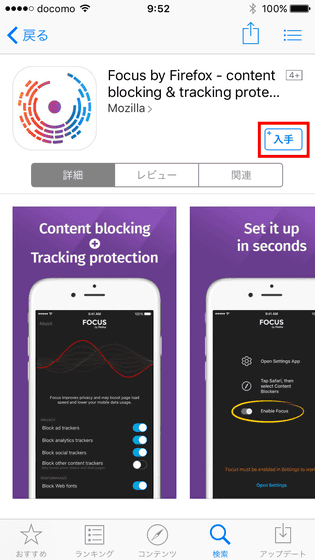 Tap "Install".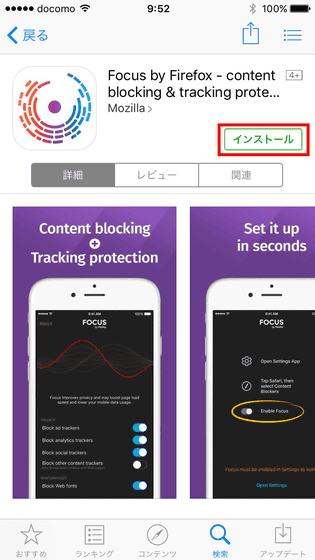 When installation is completed, tap the generated Focus icon on the home screen and start it.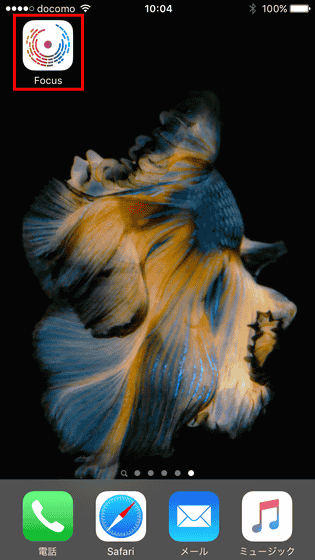 When you start it, the tutorial is displayed, so swipe the screen from right to left.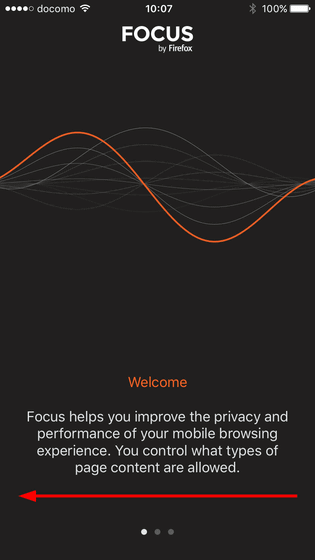 On the next screen tap "Open Settings".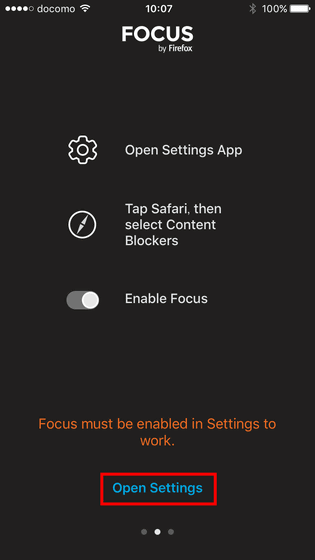 When "Setting" opens, select "Safari".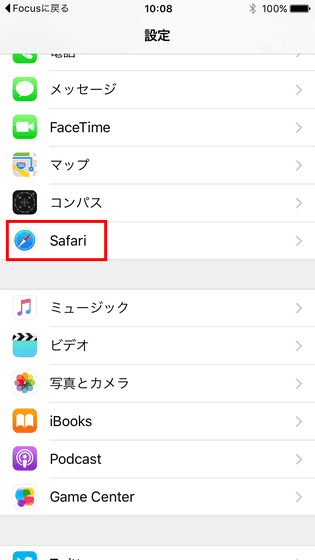 Tap "Content blocker".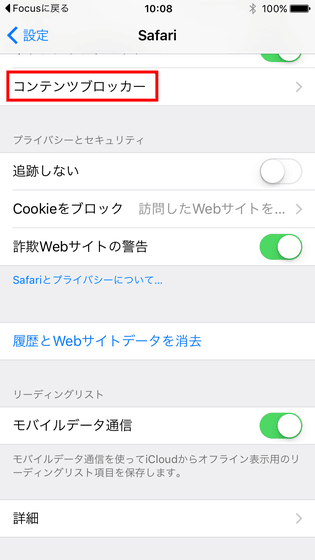 Tap the button displayed on the right side of Focus. Focus is now turned on.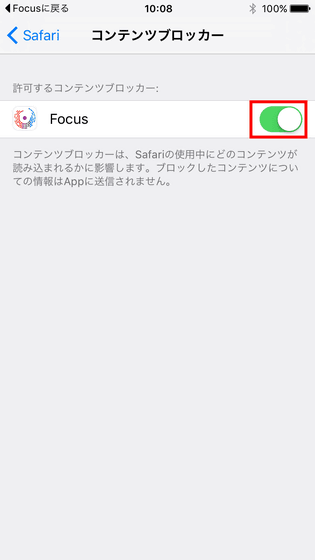 When you return to the Focus application, you should see "Focus is enabled!" Tap "Get Started" at the bottom of the screen.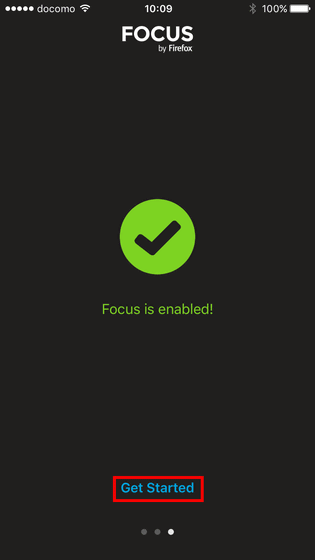 This is the setting screen of Focus. By default, three states of "Block ad trackers", "Block analytics trackers", "Block social trackers" are blocked.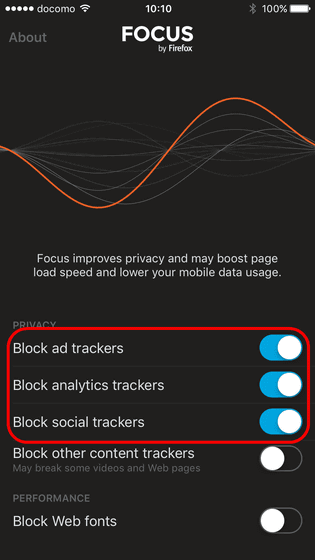 When you launch Safari and browse, advertisements that were displayed with Focus turned off ... ....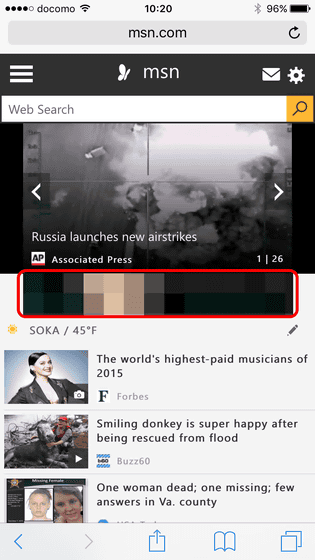 It disappeared when Focus was turned on.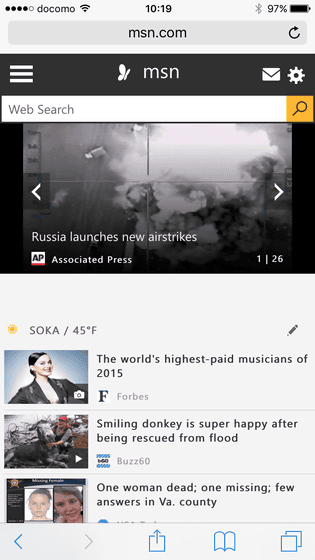 However, not all advertisements and analytic trackers are blocked, but there are variations from being displayed or not displayed by the site. Also, the tracking tool Focus blocks is tracking block addon "Disconnect"ButPublic listIt is based on, and it does not block all advertisements, so attention is necessary around here.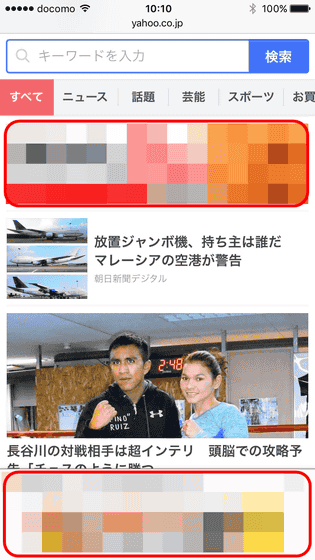 Reopen Focus and tap the button to the right of "Block other content trackers" this time.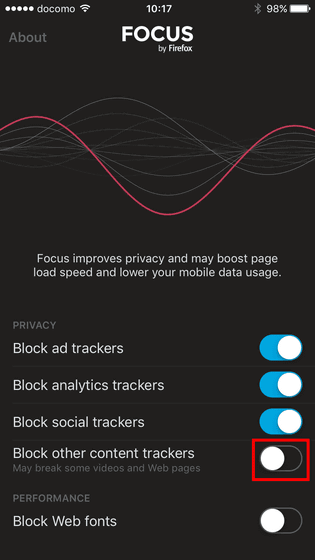 When you are warned about the possibility that the display of the web page will collapse, tap "I Understand" and try blocking other contents.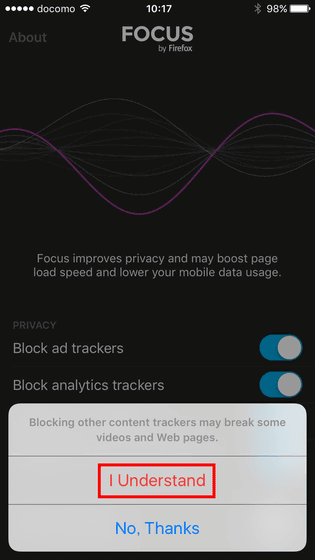 Although I tried browsing for a while with Safari, the display of the website did not collapse significantly.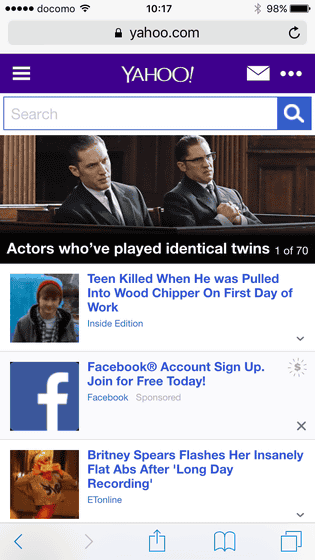 If you turn on the "Block Web fonts" button, you can block web fonts.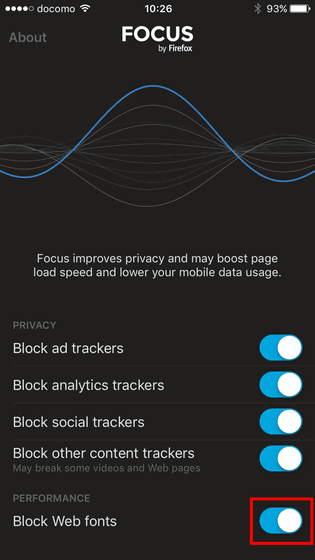 The advertisement blocker application for iOS "Focus" does not remove all advertisements, but the reading speed and display speed are a bit faster, so it was not felt the sensible difference when turning on / off. However, it is profitable to block privacy protection by blocking trackers which users do not know even if they see it. According to Mozilla, iOS 9 can not use content blockers on third party web browsers, so "FirefoxI can not use Focus at that. However, Mozilla is also seeking a solution so that Focus can be used as soon as possible even in Firefox on iOS.