I actually installed and used the "Adblock Browser" application which erases all ads of smartphone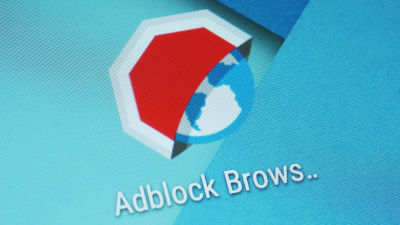 A browser extension function "Adblock Plus" that erases advertisements displayed on web pages and displays only contents is a browser application for Android that erases all ads "Adblock BrowserWe released the beta version. Since Adblock Browser does not need complicated settings, just installing and opening a web page will clear all ads, so I installed and used the beta version of Adblock Browser at once.

Adblock Plus and (a little) more: Adblock Browser is here
https://adblockplus.org/blog/adblock-browser-is-here

Since Adblock Browser is under review of Google Play to release the official version, it is treated as "application whose source is unknown", and changes the setting of the terminal, so that third party made by unknown provider You need to allow installation of the application. First, tap 'Settings'.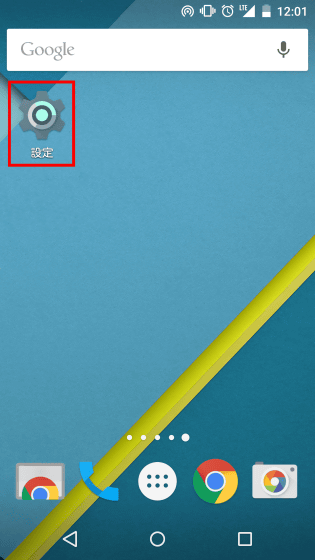 Tap "Security" from the setting.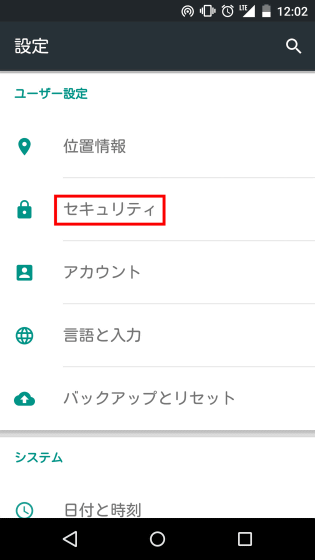 When the button displayed on the right side of the "unknown provider" is gray, tap the button.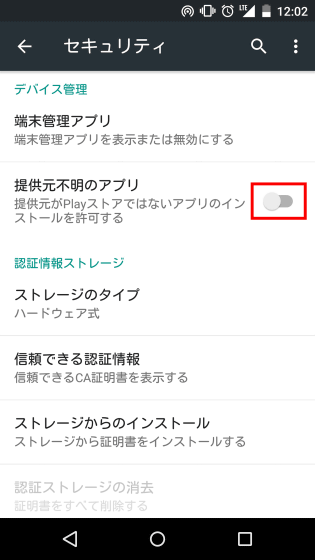 Tap "OK".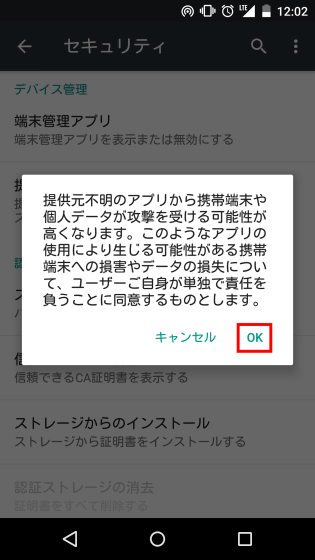 Preparation for installation of the beta version Adblock Browser is OK when the "unknown provider" comes up like the image below.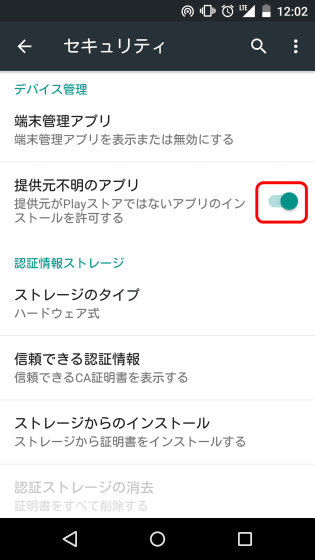 Next, open the browser from the terminal and select "https://downloads.adblockplus.org/devbuilds/adblockbrowser/00latest-arm.apkOpens the URL URL. Pop-up appears at the bottom of the screen the moment you open the URL, so tap "OK" to start downloading the APK file.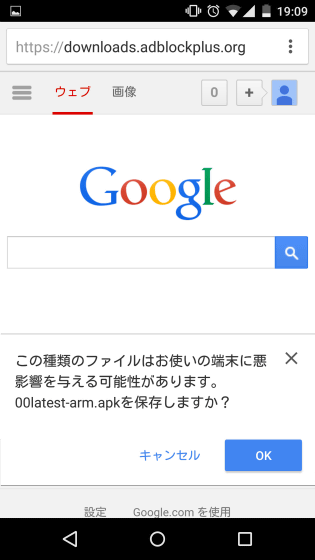 After downloading the APK file, tap "Download".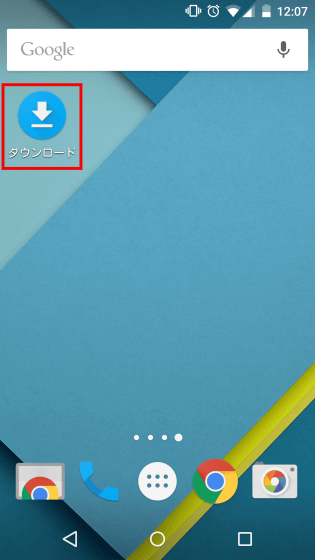 Since the previously downloaded file is displayed, tap it. The file size was 31.27 MB.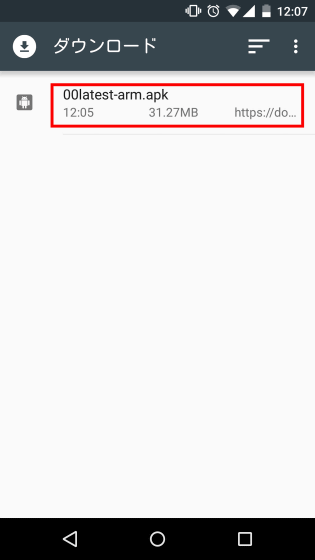 Tap "Install" ......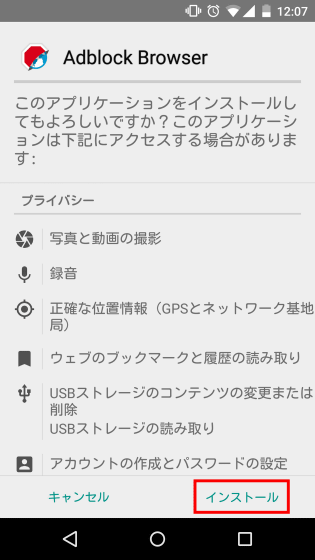 Installation begins.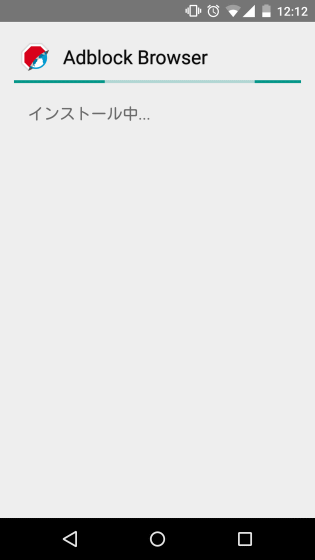 Tap "Done" after installation.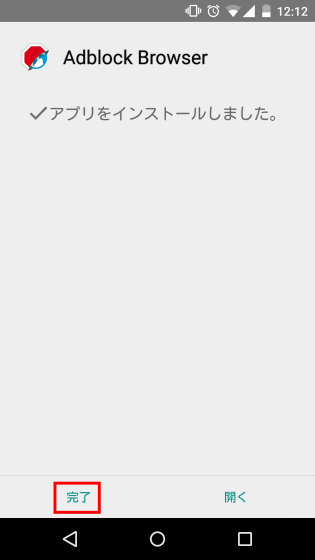 Tap the Adblock Browser icon that is generated on the home screen and start it.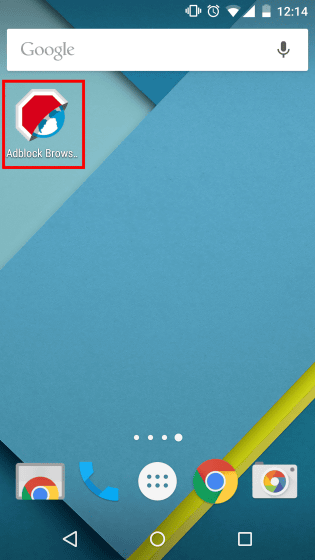 As the tutorial begins, tap "Two more steps" to continue the tutorial.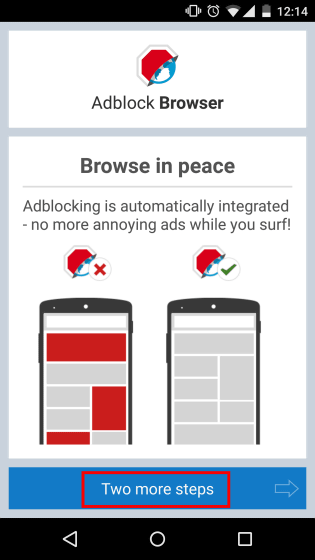 When I completed the tutorial, when I tried to display the web page, the advertisement that was supposed to be at the bottom of the screen disappeared.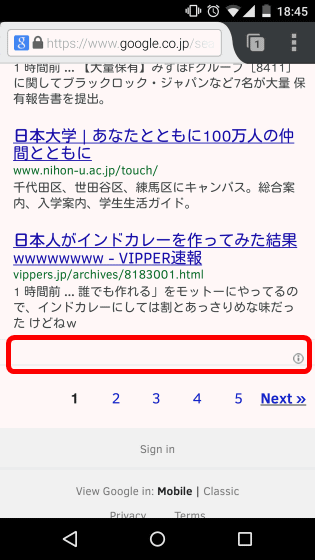 In the Adblock Browser, it is set by default to display ads judged not to burden users. To delete all ads, tap the icon at the top right of the screen and tap Settings.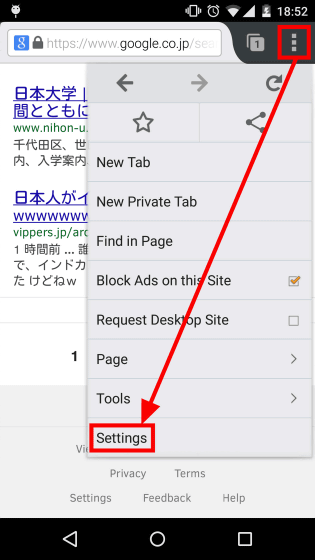 Tap "Adblocking".



Tap "Acceptable Ads".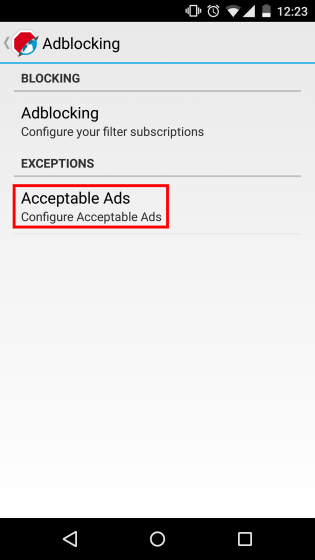 Tap the checkbox to the right of "Allow some non-intrusive advertising" ... ...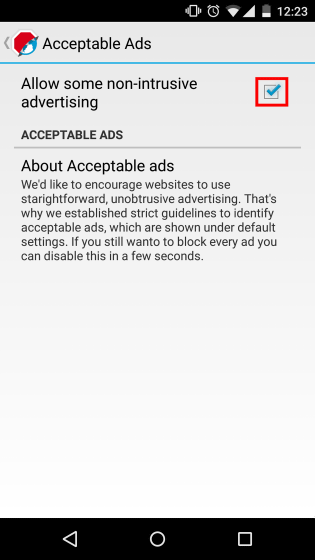 If the check disappears, all advertisements on the web will be deleted.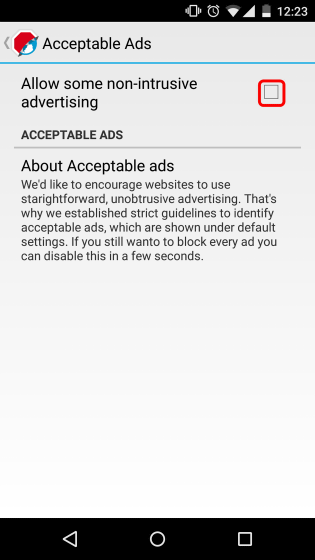 The Adblock Browser is perfect for people who feel "advertisement is annoying", but a bit of fluctuation was seen in the operation. However, it is a pleasing point to be able to cut off the amount of traffic on advertisement display by using Adblock Browser.