Reservation start, price & shipping time of the VR headset "Oculus Rift" finally become known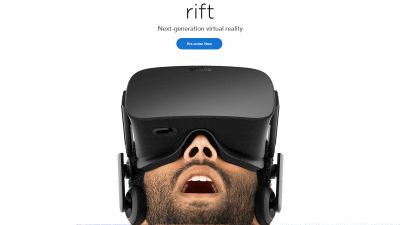 Immersive VR headset "Oculus RiftReservation "As scheduled, From 7th January 2016Oculus.comIt started with. Japan is also included in the primary shipping country.

Blog - Oculus Rift Pre-Orders Now Open, First Shipments March 28
https://www.oculus.com/en-us/blog/oculus-rift-pre-orders-now-open-first-shipments-march-28/

Oculus - Shop
https://shop.oculus.com/

Oculus began formal reservation reception of VR headset Rift. The price attracting attention was 599 dollars (about 72,000 yen), which is a strategic price lower than the previous forecast.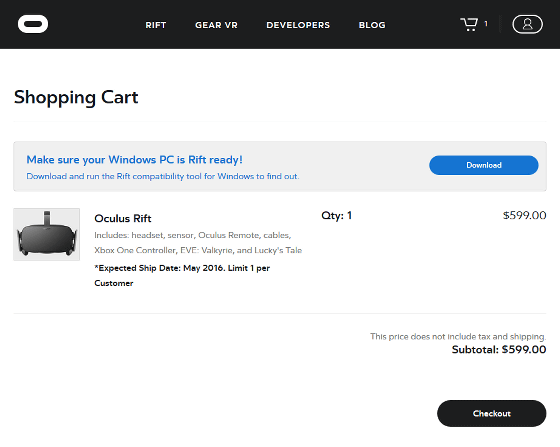 Rift includes not only a headset but also a 3D position sensor, an Xbox wireless controller, an input device, etc. However, Oculus dedicated controllerTouchIs not included.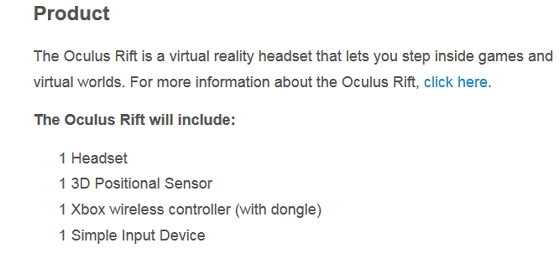 The first shipping countries are Australia, Belgium, Canada, Denmark, Finland, France, Germany, Iceland, Ireland, Italy, Japan, Netherlands, New Zealand, Norway, Poland, Spain, Sweden, Taiwan, the United Kingdom, is.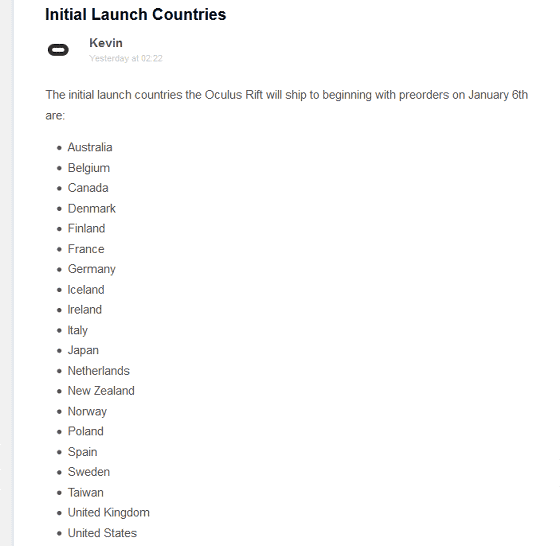 Since high machine specification is necessary to use Rift, there is a tool to check whether your PC meets the required performance. To check the machine performance, click "Download" on the shopping page.



Click "Save file".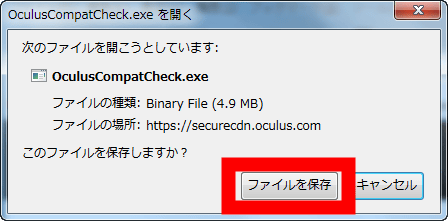 Run the saved installer. If security warning is displayed, click "execute".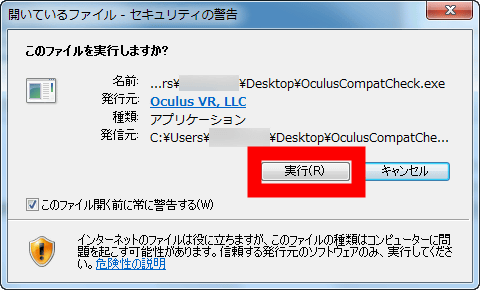 The check software "Rift Compatibility Check" window starts up. Click "Start" to start checking.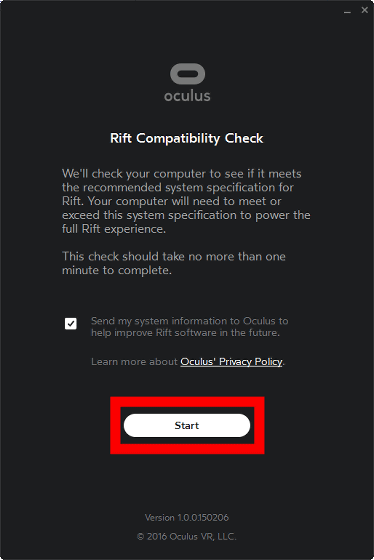 After waiting for a while ... ....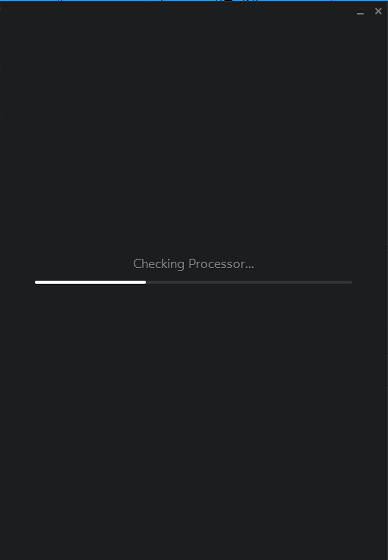 Results are displayed like this. This time,Let's note CF-SX2I tested it on the notebook PC, so the GPU, CPU did not meet the criteria.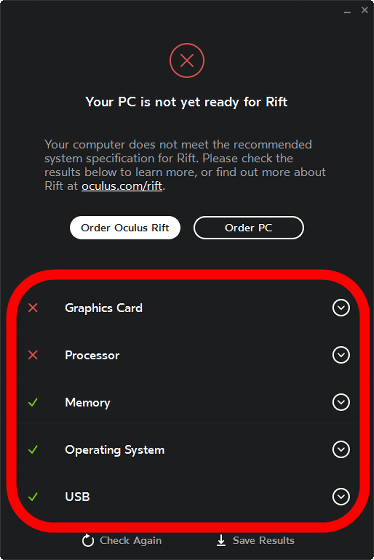 In addition, clicking each item such as Graphics Card opens a tab and advice of required specifications is displayed, so it seems necessary to prepare Rift-compatible machine with reference to this.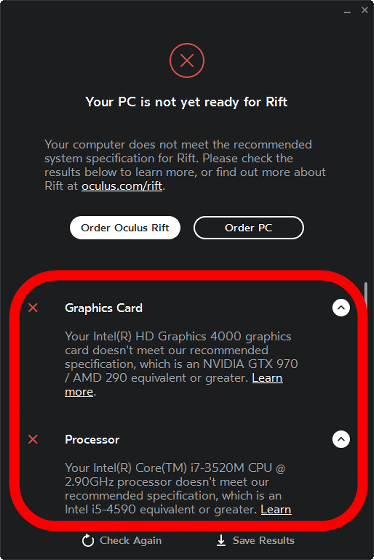 The product shipment of Rift will be started sequentially from March 28, 2016 in the first shipping country including Japan.

◆ 2016/01/07 11 o'clock addition for 20 minutes
The flow of Rift reservation is like this.

Shopping pageClick "Checkout".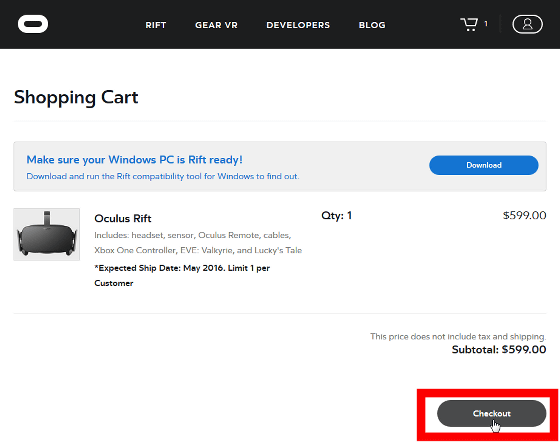 Log in if you have an Oculus account. Click "Continue as Guest" to purchase without registering an account.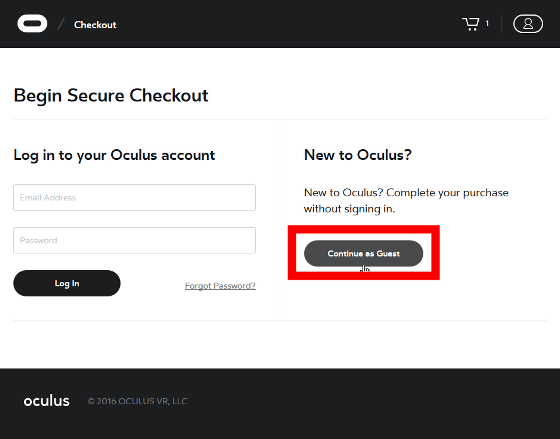 The settlement information input page appears. The selling price in Japan is "83,800 yen". After entering the information, click "Continue".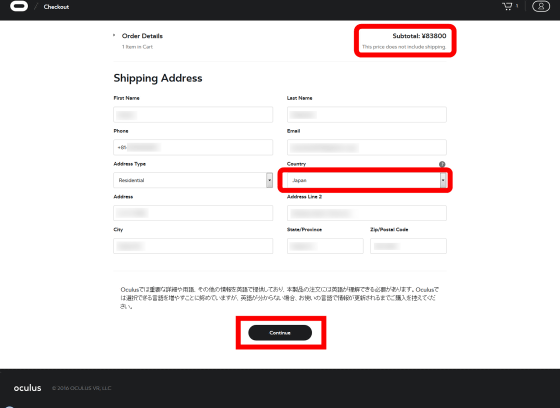 Please select a payment method and click "Continue".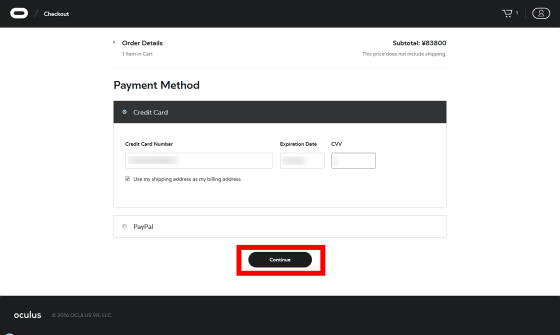 This is the final reservation screen. The price of Rift including shipping cost was 94,600 yen. Click "Agree & Complete Order" ......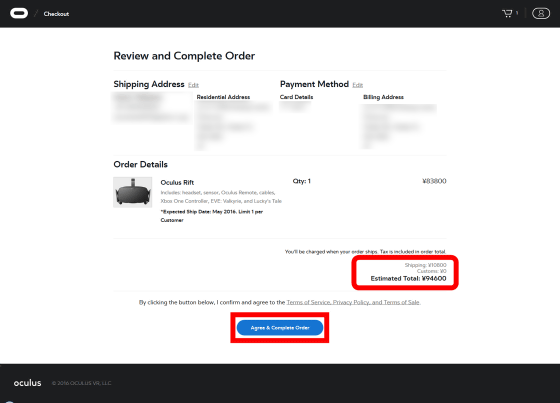 Reservation is completed.



· 2016/02/12 10:42 Addendum
I found that Oculus Rift comes with a 4 month trial version of Unity Pro.

Oculus Rift will ship with four-month Unity Pro trial | Ars Technica
http://arstechnica.com/gaming/2016/02/oculus-rift-will-ship-with-four-month-unity-pro-trial/

· Continued
Official PC which can comfortably use VR headset "Oculus Rift" Oculus Ready PC All models summary - GIGAZINE