Reservation and sale of PlayStation VR started and it is obvious that it is sold out in haste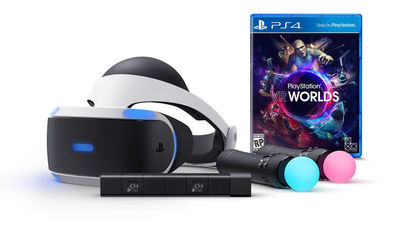 Conference for game developersGDC 2016At Sony's PS4 VR headset "PlayStation VR(PS VR) "Price and release date officially announcedIt was done. In accordance with this, in the North American market, PS VR main body and external camera "PlayStation Camera, "Motion controller"PlayStation Move"We set up a reservation for" PlayStation VR Launch Bundle "on March 22, but it became clear that most of this has already been sold out.

Sony's PlayStation VR bundles go up for pre-order and quickly sell out | PCWorld
http://www.pcworld.com/article/3047094/software-games/sonys-playstation-vr-bundles-go-up-for-pre-order-and-quickly-sell-out.html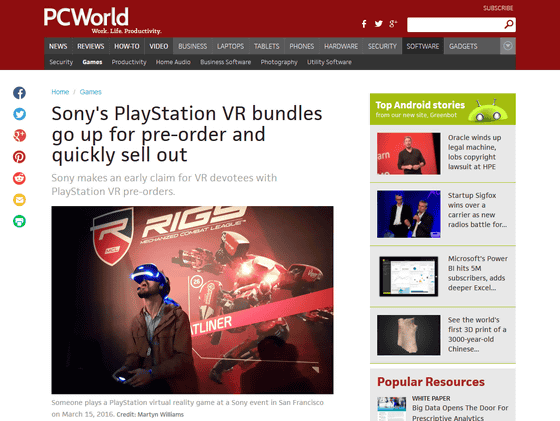 PS VR's main unit price is 399 dollars (about 45,000 yen), and the selling price in Japan is 40,980 yen, excluding tax. Release is October 2016. On the North American market it seems that reservation sale began at 10 am on local time on March 22, 2016 (Tuesday)AmazonYaWalmart,TargetWe are already sold out in major stores such as.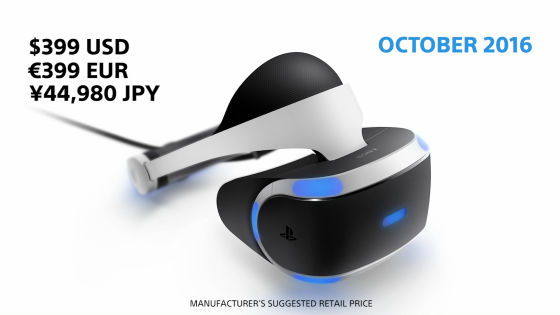 Best BuyYaGameStopAlthough there seems to be a frame of reservation still,PolygonAccording to GameStop, it is said that a deposit of 100 dollars (about 11,000 yen) will be requested when ordering with GameStop.

The sale price of "PlayStation VR Launch Bundle" is 499 dollars (about 60,000 yen), which includes various cables, stereo earphone, demo disc, PlayStation Camera, PlayStation Move × 2, and VR games Game software "PlayStation VR Worlds" that includes "PlayStation 4" (PS 4) is bundled, so that if you own PlayStation 4 (PS 4) you will soon be able to play VR games using PS VR.

The price of PS VR alone with various cables, earphones and demonstration discs is 399 dollars, and the reservation is scheduled to start at 10 o'clock March 29 (Tue). In addition, for those who missed the reservation of "PlayStation VR Launch Bundle" this time Sony seems to comment if we accept the reservation again in the summer.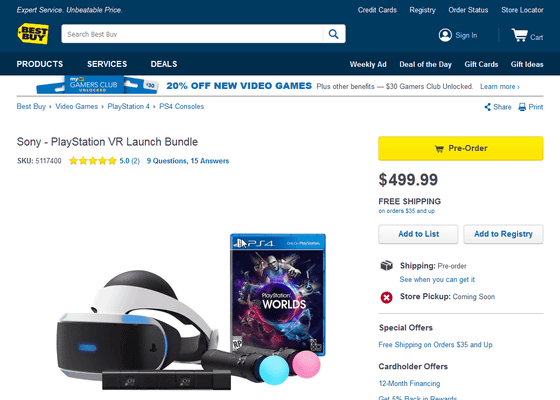 The PS VR started with the VR headset that can not be used unless it owns PS 4, but the real thing can be obtained in October and still more than half a year ago. However,Kotaku"Sony plans to release a new PS 4 that supports 4K"ReportIt may be an opportunity to bring in users who are worried about purchasing PS VR.