PlayStation official announces that PS5 inventory shortage has been resolved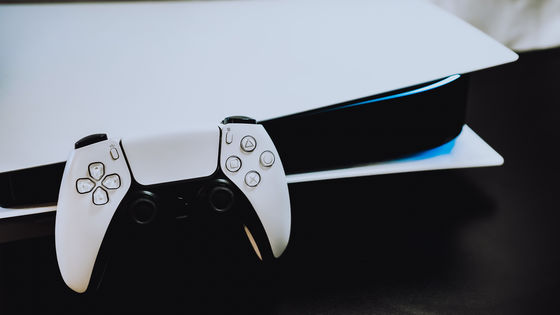 CES 2023 , the world's largest consumer electronics trade fair, has started on January 6, 2023. Among them, Sony is holding a press conference, and Jim Ryan , CEO of Sony Interactive Entertainment (SIE), which develops and sells PlayStation, said that the global inventory shortage of PlayStation 5 (PS5) has finally been resolved. Announced.

Sony says the PlayStation 5 shortage is over - The Verge
https://www.theverge.com/2023/1/4/23539918/sony-playstation-5-shortage-over

PS5 Shortage Is Over, According To PlayStation | GameSpot News - GS News Updates - GameSpot
https://www.gamespot.com/videos/ps5-shortage-is-over-according-to-playstation-gamespot-news/2300-6460327/

During Sony's press conference at CES 2023, CEO Ryan said, ``From this point on, it should be much easier for everyone who wants a PS5 to find it in retail stores around the world. It is, "he announced that the global stock shortage of PS5 has been resolved. CEO Ryan praised the perseverance of PlayStation fans, saying, ``We have dealt with an unprecedented lack of demand in the past two years of global problems.''

Along with this, it has also been announced that PS5 has reached 30 million units worldwide. According to the PlayStation official, the number of PS5 units sold in December 2022 was the highest ever. In addition, PlayStation released the cumulative sales volume of PS5 in November 2022, and the figure at that time was `` 25 million units ''.

Also confirmed today: December was the biggest month ever for PS5 console sales, bringing the total to more than 30 million units sold worldwide.

Thanks for playing, everyone – 2023's gonna be a great year!

—PlayStation (@PlayStation) January 5, 2023


The PS5 was released in November 2020, and although it sold at the fastest pace in US history when it was first released, it faced a chronic supply shortage .

In addition, PlayStation is also announcing PlayStation VR2 (PS VR2) in CES 2023. According to this, more than 30 games are under development for the release of PS VR2, and Gran Turismo 7 will be compatible with PS VR2 at the time of release. In addition, it is also clear that the PS VR2 version of Beat Saber , which gained popularity as a VR game, is under development. In addition, pre-orders for PS VR2 overseas have also started.

Big PlayStation VR2 news from today's CES keynote:
☑️ 30+ games on track for launch window
☑️ Gran Turismo 7 free PS VR2 upgrade at launch
☑️ Beat Saber in development
☑️ Pre-order PS VR2: https://t.co/P9ktB1htgV pic.twitter.com/Hl0kTl0KSb

—PlayStation (@PlayStation) January 5, 2023


In addition, an accessibility controller kit for PS5 'Project Leonardo' has also been announced. This is a controller that even people with physical disabilities will be able to enjoy easier, more comfortable, and longer game play.

Introducing Project Leonardo for PS5, a highly customizable accessibility controller kit to help players with disabilities play more easily, more comfortably, and for longer periods.

More info: https://t.co/qqCfpnPJr6 pic.twitter.com/IM0iulP0Fk

—PlayStation (@PlayStation) January 5, 2023


Project Leonardo can also work with third-party accessibility peripherals, ``I can't hold the controller for a long time,'' ``I can't press the small buttons and triggers that are gathered in one place,'' It helps solve problems for players with limited motor control, such as 'I can't place it well.'

You can check the full story of the press conference held by Sony at CES 2023 in the video below.

CES® 2023 Press Conference|Sony Official-YouTube