Sony apparently will not exhibit at E3 in the world's largest game trade fair in 2020 in preparation for PlayStation 5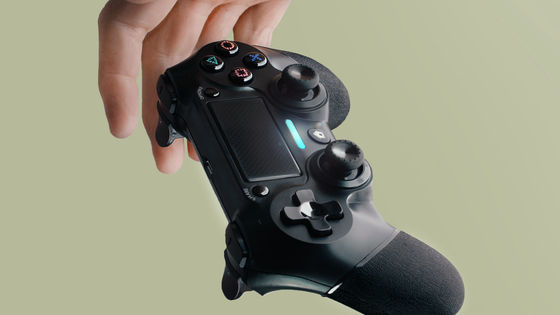 by
Lucas Ortiz
Sony announced that it plans to launch the next-generation game console ``
PlayStation 5 (PS5)
'' at the end of 2020, but before that, in the world's largest game fair ``
E3
'' held in June, It became clear that PlayStation will not exhibit. The 2020 E3 is scheduled to be held in June, with many game-related companies exhibiting and announcing the latest games and related equipment. However, Sony's PlayStation will not be exhibiting at E3 for the second consecutive year.
Sony skipping E3 again as it gears up to launch the PlayStation 5-The Verge
https://www.theverge.com/2020/1/13/21063737/sony-ps5-e3-2020-skip-again-launch-new-console-generation
With PS5 On The Way, Sony Will Skip E3 Again
https://kotaku.com/with-ps5-on-the-way-sony-will-skip-e3-again-1840981612
E3 is the world's largest game-related event that has been held in Los Angeles in the United States every June, and so far both Microsoft and Sony are Xbox and PlayStation upcoming game titles, and new game consoles Details have been announced.
However, a spokesman for
Sony Interactive Entertainment
(SIE), a Sony Group company that handles the PlayStation brand, told overseas media The Verge, `` As a result of thorough evaluation, SIE decided not to participate in E3 2020 Despite the great respect of the
Entertainment Software Association
(the organizer of E3) as an organization, I feel that the vision of E3 2020 is not the right one to focus on this year. '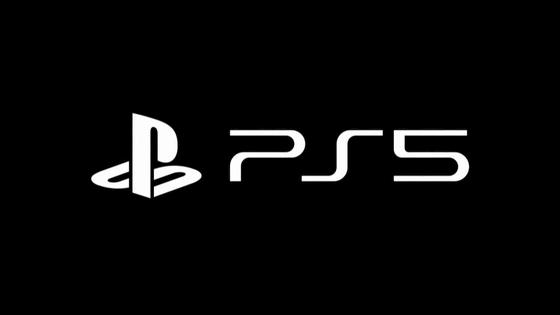 In addition, SIE said, 'By 2020, we plan to build a global event strategy by participating in hundreds of consumer events around the world. Our focus is on fans who feel part of the PlayStation family , So that you can play your favorite content.PlayStation 4 has a great lineup of titles, and we look forward to giving fans more fun with the launch of PlayStation 5. ' He has announced that he will promote the PlayStation brand by exhibiting at numerous events other than E3.

It is unclear whether SIE will hold a separate presentation for the presentation of PS5. In addition, Microsoft's Xbox, which is a rival of PlayStation, announced "
Xbox Series X
" of the next-generation game machine project in
The Game Awards 2019
, which recognizes the most evaluated games in
2019
. In addition, it is expected to announce the details of Xbox Series X in E3 2020.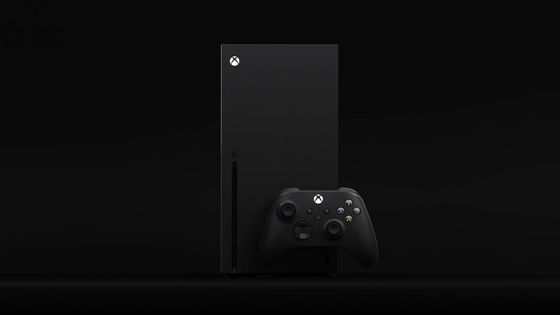 SIE has revealed some information about PS5 so far, and during Sony IR Day 2019 (financial announcement briefing) held on Tuesday, May 21, 2019, PlayStation 4 Pro and PS5 Published a movie that shows how the performances of the two are compared.


Sony released a performance comparison movie of the next-generation game machine `` PlayStation 5 '' at the event, is the processing performance 10 times that of PS4 Pro-GIGAZINE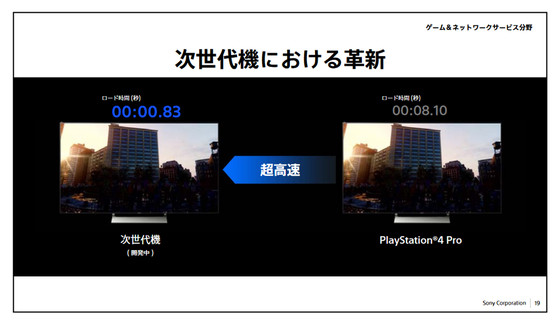 Furthermore, it is revealed that PS5 supports 'the latest CPU / GPU', 'SSD', 'PlayStation 4 compatibility', 'ray tracing', '8K compatible', '3D audio' and so on.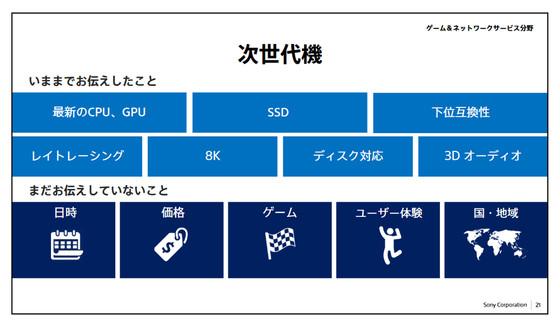 In addition, the official name will be 'PlayStation 5' and the scheduled release date will be the end of 2020. It also revealed that the PS5 dedicated controller will use 'haptic feedback using haptic technology' and 'adaptive trigger'.

Sony's next-generation game machine `` PlayStation 5 '' will be released at the end of 2020, revealing new functions of dedicated controller-gigazine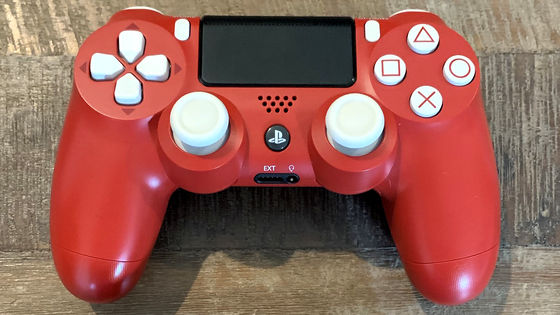 by AMJones7

In addition, during the CES 2020 held in early January 2020, the PS5 logo was just officially announced.

What is the overseas response to the PlayStation 5 logo design? -GIGAZINE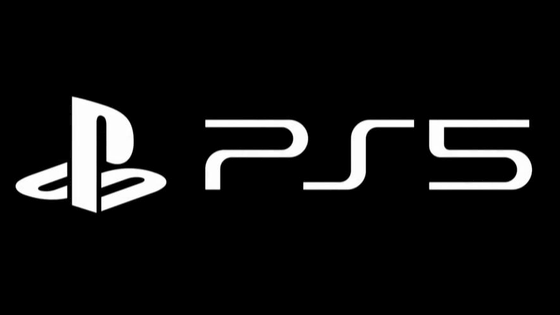 in Game, Posted by logu_ii