A robot "Double 2" that moves around as a division of yourself and allows you to talk with a remote partner appears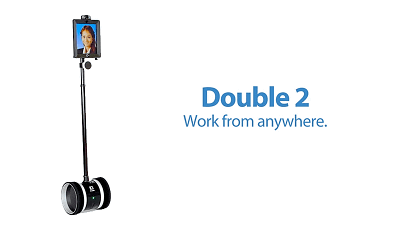 A machine that mounts a display on two tires and enables communication with a remote place while moving around like a Segway has evolved, "Double 2"Newly appeared as. The original model "Double Robotics"Also reviewed by GIGAZINEHowever, the new Double 2 seems to have been upgraded significantly.

Double Robotics - Telepresence Robot for Telecommuters
http://www.doublerobotics.com/

This is the whole of the new Double 2 that appeared. The long bar extends from the two wheels and the basic structure on which the display using the iPad rides is almost the same as the previous model, but when you look closely you can see that new devices are installed above and below the display.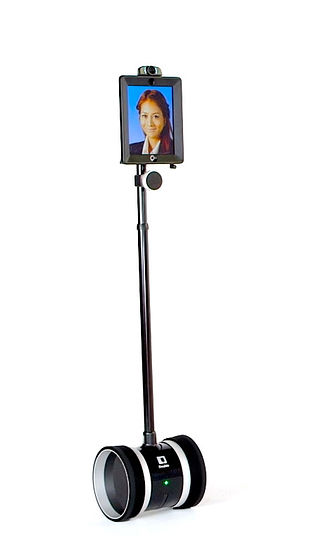 What is on the display is a camera kit that shoots the surrounding landscape and delivers it to the other party. Although I used the inner camera of the iPad in the past, adding a camera kit that is prepared as an option makes it possible to obtain wide-angle, high-quality images.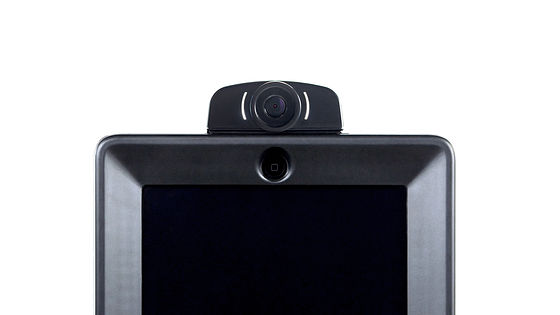 The camera kit incorporates a 5-megapixel device and can take wide shooting at 150 degrees. You can shoot at wide angle of 16: 9 as shown below.



In addition, adopting the technology "adaptive HD" and "dynamic resolution" to make the screen easier to see. In this way, the contents written on the whiteboard are often hard to see when passing through the camera ... ...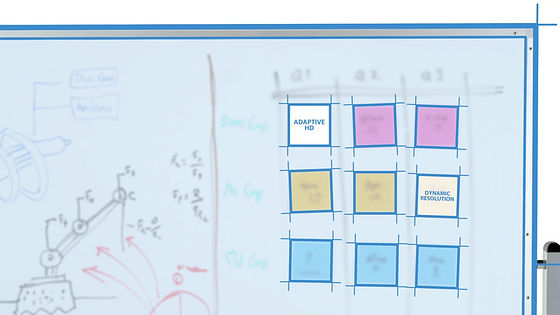 By using these technologies, it is said that visibility can be improved.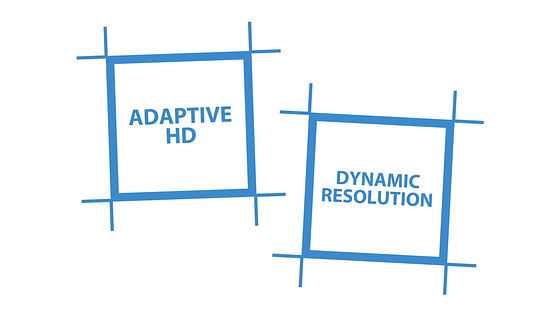 In addition, the stability in the horizontal direction is improved in this model.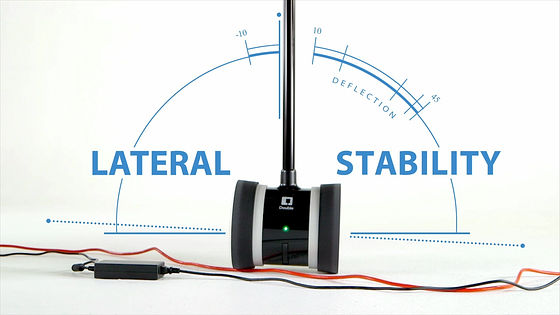 The upper bar flexibly "gets" makes it possible to move about without losing stability even if you ride on cables that crawl on the floor of the office.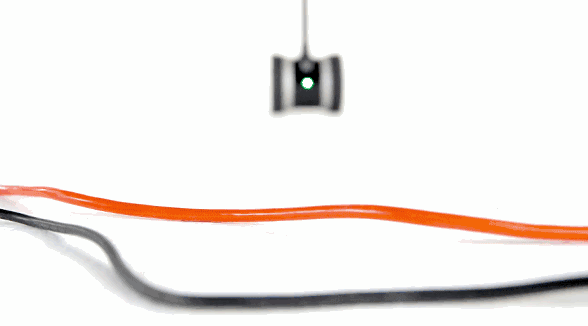 In addition to stability, a new high-speed movement mode has also been added, so it will be less likely to feel stress even if you want to arrive at your destination quickly.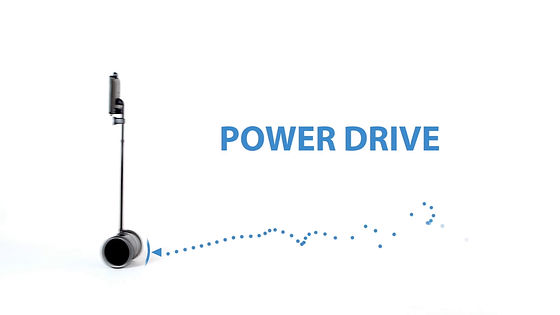 There is also an "audio kit" that makes it easier to listen to the other party's voice by adding it under the display.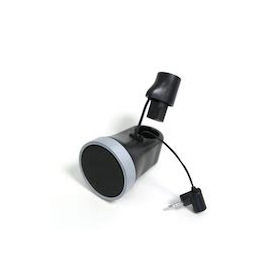 The features of the new "Double 2" and how it actually moves can also be confirmed in the following movie.

Introducing Double 2 - YouTube


The new Double 2 will be released soon, and will be shipped from BRULÉ Japan in late January even in Japan. The site accepted the reservation, and the main unit price was 379,800 yen by tax.

BRULÉ Japan - Double 2