What is unknown circumstance where Paul and John lost copyrights of the Beatles song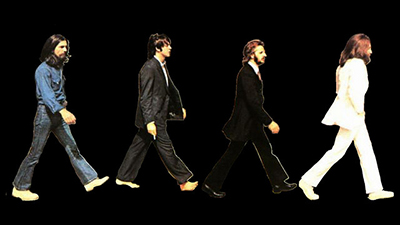 ByIan Burt

He made his debut in 1962 and quickly won the position as the world's most famous bandThe BeatlesIt keeps its influence even in the 2000s. As artists have various revenues based on copyright, the combination of John Lennon and Paul McCartney who left the Beatles' song "Lennon McCartneyThere are a lot of people who think that there are a lot of income .... In reality, it is not well known among the Beatles fans that most of the Beatles songs did not enter their hands Hmm.

How Paul McCartney and John Lennon Lost Ownership Of The Beatles Catalog | Celebrity Net Worth
http://www.celebritynetworth.com/articles/entertainment-articles/how-michael-jackson-bought-the-beatles-catalogue-then-turned-it-into-a-billion-music-empire/

◆ "Young contract" that I had tied young
In February 1963, Brian Epstein, who was the manager of the band a year ago, just before the Beatles appeared in the American television program "Ed Sullivan Show", copyrighted both John Lennon and Paul McCartney We proposed to set up a company to manage. Epstein decided that it was essential to sell the Beatles songs not known as familiar at the time to British radio at the time, selling them to the radio station manager by hand in hand with a major publisher It was a proposal.

Eventually, Epstein and John Paul released a single 'Please Please · Me' announced in January 1963, a veteran publisher Dick James who runs a music publisher 'Dick James Music (DJM)' with former musicians Bring it back and register music. By building a pipe with radio stations, "Please Please Me" will be successful in second place in Britain.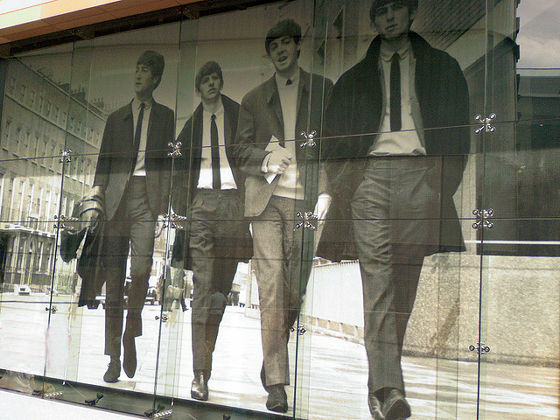 ByDrinks machine

In February of the same year, James advocated to establish a copyright management company "Northern Songs" for three people including Epstein. At that time, John was 23 years old and Paul was still 21 years old, which is a stage where there is not much knowledge and experience about the music business, but here they will conclude a contract that can be said to be a big mistake later.

About 50% of the shares of "Northern Songs" founded is suppressed by James and his partner Charles Silver, the remaining 50% is Epstein 10%, John and Paul 20% The contract is carried out in the form that it holds in, and this power balance becomes heavy with John and Paul for many years. Later Paul looked back on this contract, because he was young and innocent, he made a terrible contract. In fact, John and Paul are not even aware of the content of the contract, neither of which reveals that they have not even met James' partner Silver.

Thus, the combination of "Lennon · McCartney" who signed a contract with Northern Songs will be obliged to compose six songs a year to the company until 1973. In addition, the company had 53 songs of the Beatles already composed. Going forward rapidly, in March of that same year Beatles 'first album'Please Please · Me"Will be released in the UK. Two months later, the album won the number 1 in the UK chart, and it has decided to monopolize the top for 30 weeks thereafter. In addition, the reason why I kicked off the same album and won chart number 1 is that the Beatles' second album "With the Beatles"was. The popularity of the Beatles has swept the world and the time of great success comes. A lot of money was rolling into the four of the Beatles, and in the same way Epstein, as well as Dick James and his partner, also got huge amounts of money to flow.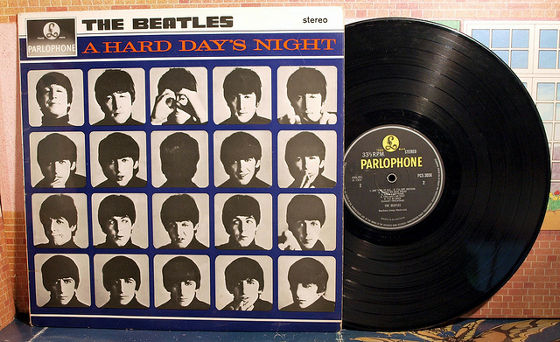 ByBadgreeb RECORDS

In 1965, James and Silver who learned that tax can be reduced by publishing the stock, disclosed 5 million shares of Northern Songs to the London Stock Exchange. As a result, the shareholding ratio of John and Paul is15%(Equivalent to 320 thousand dollars, current value of 2.3 million dollars · approximately 275 million yen). The ratio of James et al has also changed to 37.5% (equivalent to 800 thousand dollars, present value worth 2.3 million dollars · about 713 million yen).

◆ To sell
In August 1967, Epstein, a manager devotedly supporting the Beatles, leaves the world due to overdose of aspirin. After the death of Epstein, John and Paul tried to acquire the control of music from James and others, but it ended in failure. James and Silver will buy all the shares of Northern Songs that he owned for $ 2.5 million (current value $ 17 million, about 2 billion yen) ATV of broadcast media (Associated Television) To sell it to the policy. About this sale John and Paul have not been informed in advance, and both names have an episode that they knew the facts in an article decorating the top of a newspaper during each honeymoon trip. In this way ATV holds the right of 88 songs of the Beatles.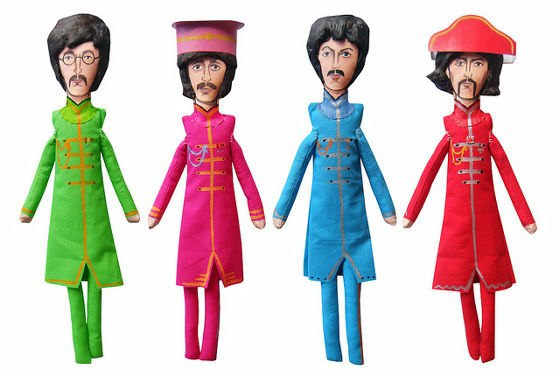 ByMEDIODESCOCIDO

At this time, it was hard to believe that John and Paul had to pay 25 cents each time ATV got $ 1 as a copyright fee. As a breakthrough, ATV consults an offer to buy the remaining shares owned by the two for $ 14.77 million (current value $ 100 million · about 12 billion yen), but the Beatles refused this offer. After that, even though the Beatles side takes countermeasures, neither will fail. Even in this situation, the Beatles has an obligation to provide ATVs with 6 songs per year under contract. In 1969, the Beatles who boiled the business sold the remaining shares to the ATV with the condition to cancel all obligation clauses of offering music that was finally left. The amount at this time has settled at 5,738,000 dollars (36 million dollars, about 4.3 billion yen at present value), which is twice the amount that ATV paid to James et al., But this has settled the songs of the Beatles songs The copyright (to be exact, "Northern Songs to manage copyright") was to completely leave the Beatles.

◆ Opportunity to buy back, and the existence of Michael Jackson
Thereafter, until 1981 there was no major change in the circumstances surrounding the copyright. The situation changed when 1981 when John Lennon fell into a rogue in 1981, when ATV was acquired by the Australian millionaire Robert Holmes a cheek, when Paul There will be a chance to repurchase the copyright of the Beatles managed by ATV for $ 40 million (about 8.8 billion yen at the time at that rate). Paul contacts Ono Yoko after the death of John and suggests a half of the cost, but Yoko argues that the redeemed amount is equivalent to 20 million dollars in all, so the talks ended poorly. According to Paul, it was possible to bear all funds alone, but even if there was concern about the bad reputation that "greed" or "no respect for John" can be felt by repurchasing copyright by itself alone after John's death In that case, he said that he abandoned the copyright repurchase.

Although the copyright of the Beatles which ATV had in hand remained Holmes, it seems that he was not interested in the music business in the first place, almost all ATV employees were dismissed, and in 1984 the company's music We put out the department itself for sale. Also at this time the talk burst under Paul, but refused this because of "too high". It was Michael Jackson himself who was doing a copyright business widely at the time that raised his name here. Michael instructed Mr. Blanca "I can get the copyright of the Beatles as it can cost me," when Mr. John Blanca who served Michael's manager for many years spoke of ATV sale. In this way, the copyright of the Beatles has moved to Michael.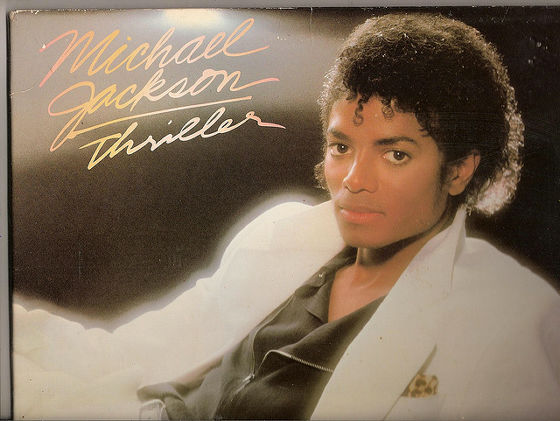 ByROBERT HUFFSTUTTER

In addition, the irony episode is hidden behind this story. Paul and Michael had "Girl Is Mine"When"Sei Say · Say"Because I had released 2 songs by duet, I was building a good relationship. One day in 1982, Michael visiting Paul's home in the outskirts of London and having a dinner with Paul's wife Linda (deceased) said from Paul "I can only get copies by ownership of copyright It is said that I got the hand that it is "It is". It may be that it could not be predicted even that person himself said that Michael will own the copyright of the Beatles two years after the tour. It is said that the relationship between Paul and Michael became cruel as a result of this incident.

After that, Michael leaves this world in 2009, the movement of various rights relationships, and the provision of American copyright law that "the copyright of contents made before 1978 will return to the composer after 56 years" According to Paul, it is in the stage of regaining copyrights of Beatles' songs. If things go smoothly as it is, in 2026 all rights of Lennon · McCartney music will be returned to Paul's hand again.
in Note, Posted by darkhorse_log