The secret of how the Spy and CIA gun smuggling exposing companies hid their way under the white day "Panama document"

ByMike Holmes

The actual situation of avoiding payment of tax with "offshore transaction" using paper company established in "tax haven (tax avoidance area)" for the first time became clear for the first timeOutflow of "Panama document"Is expanding a big ripple all over the world, but what is being done there is not only a mere escape of taxes has become a reality. Using the high anonymity of offshore trading, the US Central Intelligence Agency (CIA) deals with world intelligence agencies and spies to smuggle weapons, such as Tax Haven on the stage of the world's biggest scandal The content proving what was going on has also become clear.

Spies and shadowy allies lurk in secret, thanks to firm's bag of tricks | News & amp; Observer
http://www.newsobserver.com/news/nation-world/world/article70044452.html

A record supporting the fact that offshore trading by tax haven was used for a major incident leaving a name in history is revealed, among which former CIA officials and their cooperators smuggled guns , It also said that he had obtained personal interests. Also, the contents of transactions that a certain group had been using offshore companies during or after the mission period as a spy chief (national intelligence advisor), secret agent, agent as a CIA or other intelligence agency It has been made clear.

From the Panama document, the name of Sheikh Kamal Adham (Sheikh Kamal · Abdahham), who was the top intelligence agency in Saudi Arabia, is the source of the Panama document's sourceMosac FonsecaIt is clear that it is included in the list of. This person was later recognized as a "contact person to the most important CIA concerning the Middle East region in general from the mid-1960s to 1979" at the American Senate Committee, and two US military officials were involved It is also a person who operated a paper company used for scandals related to banks.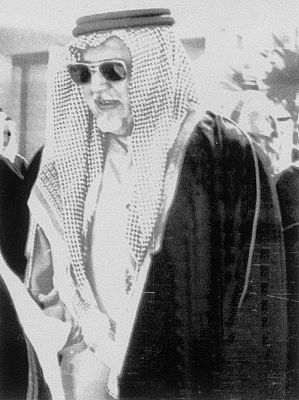 Mosac Fonseca said in a statement about the company's client, "We are thorough to new or prospective clientsdue diligence(Appropriate Evaluation Procedure) is carried out. This has strict requirements of more than any existing rules and standards, "he said, stressed that they are doing legitimate evaluations. Furthermore, "Many of the clients come through law firms and financial institutions around the world that are well-established and trustworthy, refusing their work if they can not provide documents certifying themselves or sources of funds "We insist on the legitimacy of our business.

However, it is said that many real clients contain many things that seem to be fake. Investor figures who established a front company in Tax Haven of British Virgin Islands through Mosac Fonseca in 2010 will be called "World Insurance Services Limited" or "Universal Exports" There were companies with names that appear in "007", but I do not know if they are related to them. " In addition, the list of Mosaic Fonseca lists companies names reminiscent of spy movie titles such as "Gold Finger", "Sky Fall", "Golden Eye", "Moonreyker", and "Spector" which is regarded as the biggest enemy of Bond work Many enterprises with names such as that are included. In addition, companies including people involved in names such as "Austin Powers" and "Jack Bower" are also included. Both of these are the "names" of the actual person, and the database of Mosak Fonseca has a memo "Jack Bower and meeting at the pub". However, I do not know if this name is a real pseudonym.

It is like a joke-like example, but it has been revealed that the relationship between the actual Mosac Fonseca and the intelligence agent was closely related to the actual spy world.

◆ Actual situation of transaction using offshore transaction
In the document of Mosac Fonseca, it is recorded that a person named Farhad Azima established a company called "ALG (Asia & amp; Pacific) Limited" in British Virgin Islands in 2000. This company is an American private company and was established as a subsidiary of "Aviation Leasing Group" which operates 60 aircraft. In 2013, Mosac Fonseka conducted a survey on the actual situation of the client, found that Mr. Azima had alleged suspicions related to the CIA. In the survey record carried out by employees of Mosac Fonseka, an article pointing out that "former CIA employees smuggled weapons into Libya and arranged airways and transportation" was filed, and FBI officials The CIA official said that he also found an article describing what he said he received a warning that "Mr. Azima has crossed a line".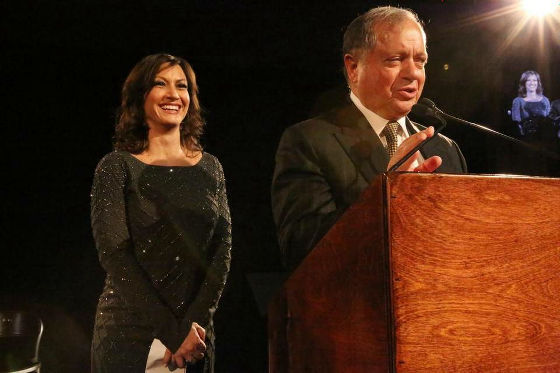 Although Mosac Fonseca attempts to contact Mr. Azima's agent for investigation, he seems to have not responded. There is evidence that Mr. Azima continued to keep a name on the client list afterwards, but further facts are to be found out.

One year after the relationship between Mr. Azima and CIA was revealed in 2014, a person named Hosshang Hosseinpour was investigated by the US Treasury Department. The reason was that Mr. Hosseinpour moved tens of millions of dollars into a company in Iran and was considered as a violation of economic sanctions against Iran at that stage but gradually the truth revealed Will continue. From the Panama document, it is recorded that Mr. Azima and Mr. Hosseinpour were establishing a company to acquire a hotel in Georgia (former Georgia) in 2011, this is co-authored by Hosseinpour The Ministry of Finance sees that companies such as the founding commercial airline "Fly Georgia" are about the same time they sent money to Iran with millions of dollars. Mr. Hosseinpour has subsequently been sanctioned for three years.

According to the document, Mr. Hosseinpour temporarily held shares of "Eurasia Hotel Holdings Limited" since November 2011, but in February 2012 the company gave Mosac Fonseca, Mr. Hosseinpour Explain that there is no connection with the company and that he treats shares he held as "management error". Later, the company changed its name to "Eurasia Aviation Holdings", and in 2012 the small business jet aircraft "Hawker 400"Was purchased for Mr. Mosac Fonseca in the record of 1.625 million dollars (about 130 million yen at the rate of the time).

Azima told the interview of the "International Research Reporting Journalist Coalition (ICIJ)" which published the Panama document, "The company was used only for purchasing aircraft and Hosseinpour had never been involved" It is said that there is. Hosseinpour said that contact with Mr. Hosseinpour did not happen, but in 2013 just before sanctions were effective, he denied the Wall Street Journal's involvement in Iran, and the relationship was something to do with sanctions He said that he was talking about not being.

In addition to the above cases, the content revealed by the CIA is found from the records of Mosac Fonseca. An 85-year-old wealthy person called Loftur Johannesson who lives in Reykjavik, the capital of Iceland,IcelanderA person also known by the name of. He was widely reported as having cooperated with the CIA to supply guns to Afghan anti-communist guerrilla organizations from the 1970s to the 1980s and he was awarded the rewards received from CIA in the Caribbean Island countryBarbadosIt is reported that he owns a vineyard in France and builds his home.

Mr. Johannesson's name in the record of Mosac Fonseca appeared in 2002 when a career as an intelligence worker finished for a while. His name can be found in at least four offshore companies, both of which are associated with the purchase and sale of luxury houses. In January 2015, Mr. Johannesson ordered thousands of dollars (several hundred thousand yen) against Mosac Fonseca, We are paying the service fee. Mosac Fonseca commented to ICIJ, "Mr. Johannesson is an international businessman related to aircraft, and completely denies your company's intention to work with intelligence agencies."

Also, it became a big scandal in the world including the United StatesIran-Contra incidentAmong them, it is known that the CIA was engaged in activities related to offshore. In this case, it is a Saudi Arabian weapon merchantAdnan KashogiIt was revealed that Mr. Cooperated with the CIA to smuggle weapons to Iran, and in a report summarized in 1992, John Kerry who is current Secretary of State, US Secretary of State, was a senator, said " It has been named as a person who performed a central activity for the United States. "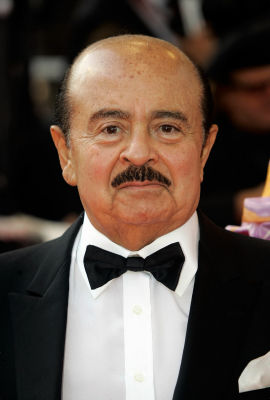 Mr. Kashoghi's name appears in the document of Mosac Fonseca in about 1978, and a company based in Panama "ISIS OVERSEAS S. A."It is said that the name is described as President, and transactions with Mosac Fonseca have been done with at least four companies from the 1980s to the 2000s. Although the purpose of the establishment of each company is not clear, two out of at least four companies are working on the mortgage rights of the residence of Spain and the Canary Islands.

There is no evidence that Mosac Fonseca has investigated Mr. Kashogi's past, but Mr. Kashogi is in the PhilippinesFerdinand MarcosIt was said that Mosac Fonseca had finished trading with Mr. Mosac Fonseca in 2003 due to being charged with crime on account of being complicit in the crime of Mr. Mosac.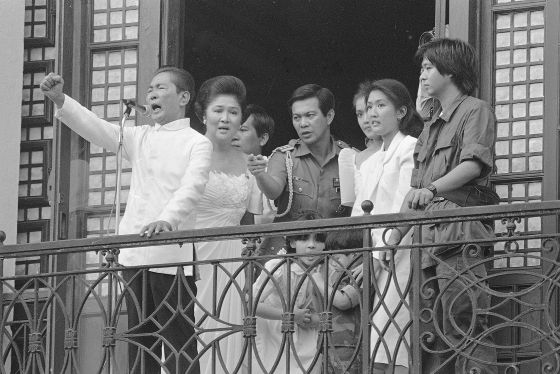 Besides this, the list of Mosac Fonseca includes names of spy and intelligence activists worldwide such as Greek richest man and Socratis Cockaris, who was involved in the secret police "Stasi" of East Germany, It has become clear that it has been raised. It is inevitable that attention will be gathered as to how much the dark side of the world over offshore trading which has never been revealed will be clarified in the future.

Mosac Fonseca is said to be the fourth largest company in the world related to tax havens. There are three more companies on the top, so it seems like they are at a loss as to how much content they are hidden.
in Note, Posted by darkhorse_log