Report that stress disorder 'PDSD' occurs due to regret of deleting data crying to secure free space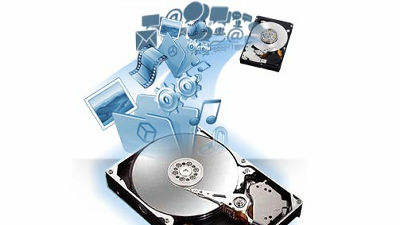 Regardless of the type of media such as HDD, SSD, eMMC and SD card, everyone suffers from 'insufficient storage space'. In such a case, the last resort is to delete the data, but even if you regret it later, the data will not be returned, and you have to move forward with a moody feeling. Western Digital, a major HDD maker, has announced that there is a symptom called ' PDSD (Post Deletion Stress Disorder)
' that is not PTSD,
which causes trauma by deleting data to secure free space. ..
(WD Promo) DELETE, WEEP, SHOOT & REPEAT --DroidHorizon
http://droidhorizon.com/wd-promo-delete-weep-shoot-repeat/
Data consumption outgrows personal storage capabilities – research | ICLOUD PE
https://icloud.pe/data-consumption-outgrows-personal-storage-capabilities-research/
In an article, some media such as Droid Horizon and Business Cloud News reported from Western Digital that 'many people have a stress state' PDSD 'that causes regret due to data erasure of HDD'. I'm picking it up. In addition, PDSD is an abbreviation for PTSD, not a medical term, and it seems that only Western Digital is using it so far.
According to Western Digital, a survey of 1,000 British people found that 56% said they were 'forced to delete photos and movies to free up space, and as a result, they regretted it. , 44% of people 'have managed to manage storage of 64GB or less', many people store and share music and movies, and as a result, 31% of people 'have storage capacity in at least one month' Will run out. ' In addition, the average consumer estimates the value of digital data to be £ 3,241, with 26% saying that they think their digital data is too valuable to be converted into money. There seems to be.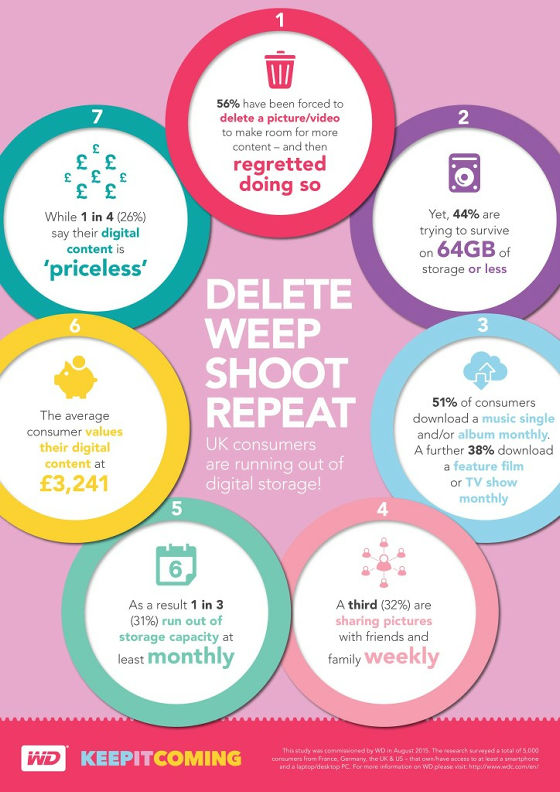 According to DroidHorizon, only 33% use external storage to back up their data, 16% use free cloud storage services, and only paid cloud storage services. There is only 2%. Too few users are taking precautions and countermeasures for the value of the data.

After revealing the data released by Western Digital, Droid Horizon said, 'For those who realize the importance of storage, Western Digital is issuing a 10% off coupon code.' The article concludes with an introduction to Western Digital's various cloud storage services such as Cloud, My Passport X and My Passport Ultra.

Since there is a notation 'WD Promo' next to the article title of Droid Horizon, it seems likely that Western Digital is the advertiser's article advertisement. Regardless of whether or not the symptoms of PDSD advocated by Western Digital really exist, it seems important to try to keep things tidy and upgrade equipment before stress is caused by a sudden shortage of storage capacity.