Web app version "Search for friends" appears on iCloud, PC & Mac setting method summary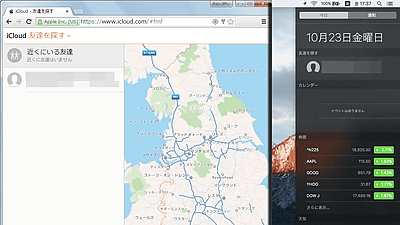 Apple official app that can find friends registered from iPhone / iPad / iPod touchFind Friends"Joined iCloud and it became possible to search for an iOS terminal as a web application even from a PC browser. Also, if you upgrade to the latest Mac OS "OS X El Capitan" that is on sale from October 1, 2015, you will be able to use the widget version "Find Friends", so I tried to summarize how to use them .

ICloud
https://www.icloud.com/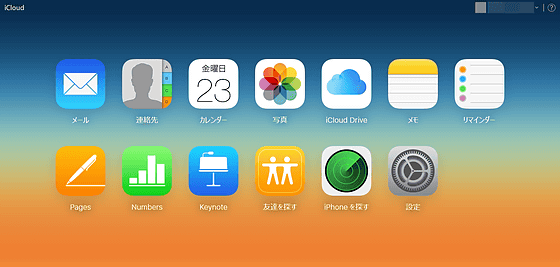 ICloud - Find Friends
https://www.icloud.com/#fmf

◆ How to use iCloud's "Find Friends" from a PC browser
First, open iCloud from your PC browser and log in with your Apple ID. It is OK on Windows and Mac.



"Search for friends" is displayed in the icon list, so click on it.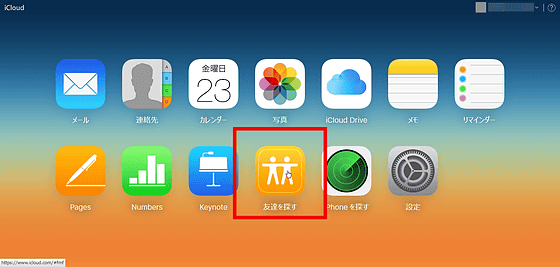 The list of friends registered with the application is displayed on the left side, and the position information of each is displayed on the map on the right side.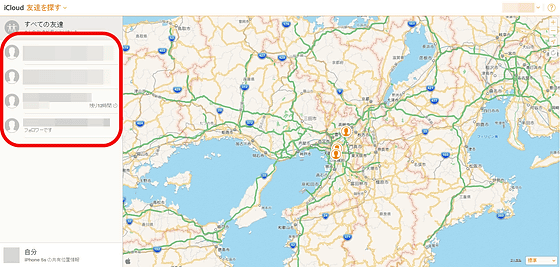 By clicking the name of a friend from the list, you can update the location of your friend and check the accurate location information.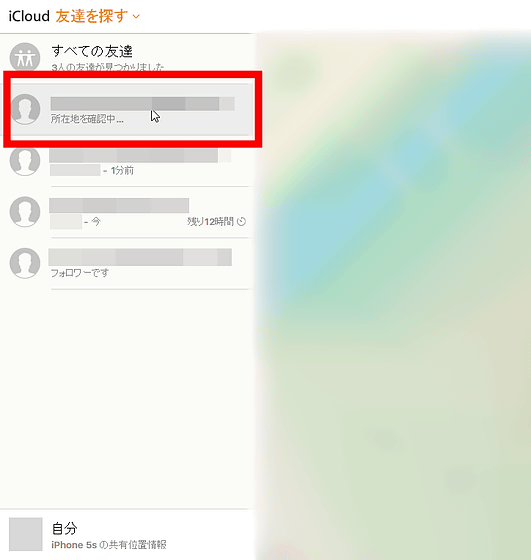 By clicking on the part marked "myself" in the lower left, you can set "whether to share location information" and "what location information on terminals should be shared" and display distance in miles or kilometers It was supposed to be able to change. It seems that functions such as "Add new friends", "Display range of Geofence notice", "Notify friends of the current position of the terminal", "Notify when the terminal moves" can be done only with the mobile application.



◆ How to set "Find Friends" widget added by OS X El Capitan
If you apply "OS X El Capitan" of the latest Mac OS that offers free upgrades, you will be able to display "Find Friends" at Mac Notification Center. Since it is not displayed by default, to set it, open "Notification Center" from the top right of the screen, click the "Today" tab and click "Edit" at the bottom.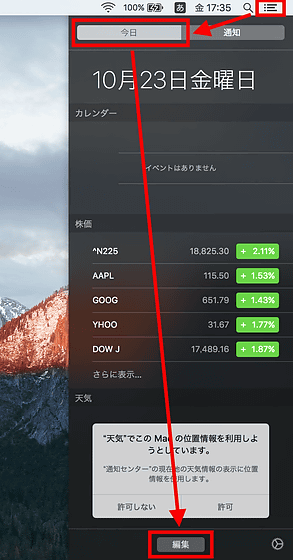 Since the column "item" appears, click on "Find a friend" in it.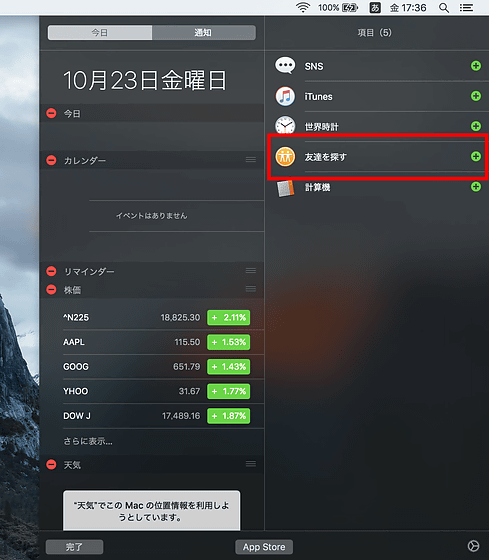 Then "Search for friends" is added to the notification center and you are prompted to share the location information, so click "Permit".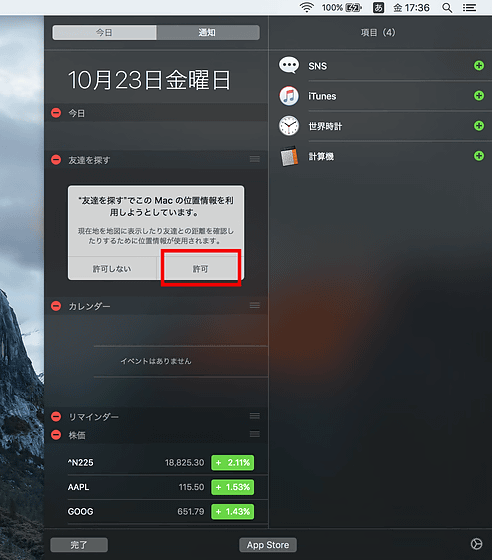 With this, it will be possible to check the position information of the friend and the friend while using the Mac.