I went to a ramen shop "Homemade noodle Kanji head office" where you can enjoy large specialty dumpling noodles with soy sauce, salt and miso soup and eat it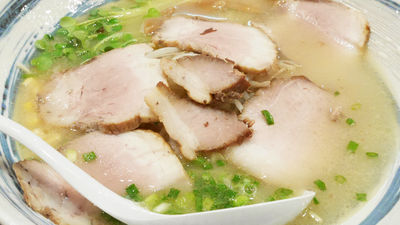 A shop offering ramen and tsukemen of soy sauce, salt, miso soup using homemade noodles is located in the center of Tokushima cityHomemade noodle Kanago main store"is. Tokushima is based on soy sauce containing pork belly and raw eggsTokushima RamenAlthough it is famous, I tried going to a shop to see what kind of taste Ramen at Kanego head office is.

Arrived home-made noodle Kanji head office. The address is 16-9 Sakojinno-cho Tokushima Tokushima Prefecture, it is about 2 minutes on foot from JR Sako station. Machi ★ During the Assovi period,Gourmet huntI was standing up to appeal that it was a participating store.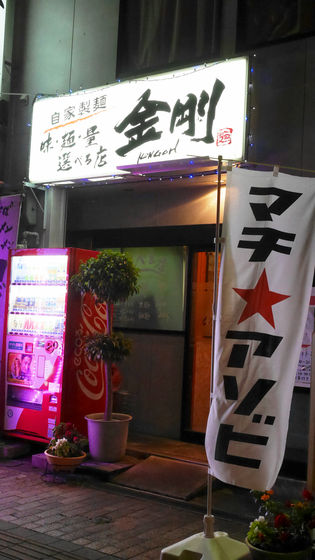 Since the ticket machine is at the entrance of the shop, we purchase a meal ticket first.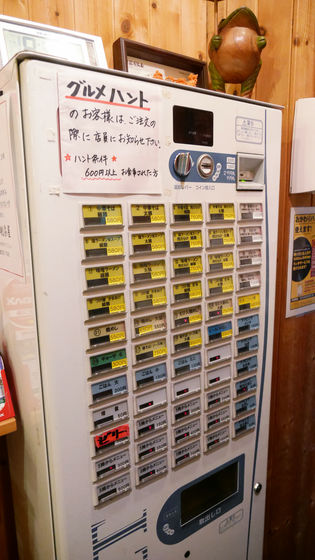 There is a menu picture next to the ticket gate, so it will be helpful when ordering.



Wait for about 5 minutes "Chinese noodle noodles" (580 yen including tax) arrived. It is a soy sauce ramen based on pig and chicken, glue, menma, sprouts, leeks, chashued are topped. Although it is based on a thick soy sauce, pork and eggs which are characteristic of "Tokushima ramen" were not included.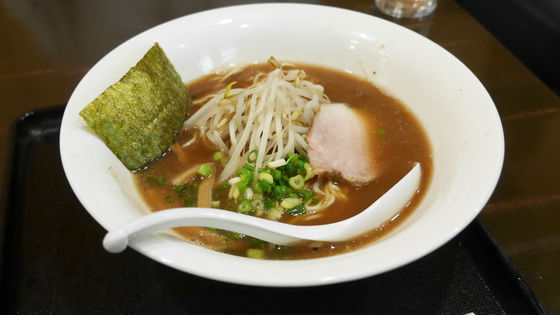 The shop's homemade noodles can be eaten with slurry with a mouthfeel texture, and the soup of thick soy sauce tastes quite often. It is also a pleasant place to choose the amount of noodles from pears in small, medium, and large with no additional charge when ordering.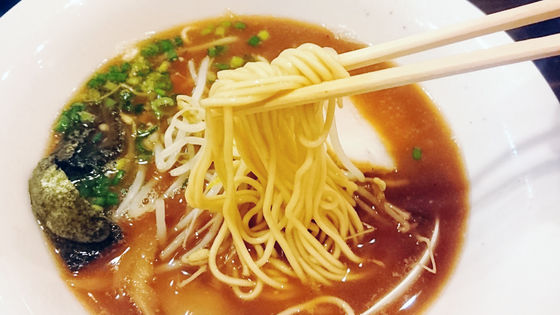 This is "salt ramen W soup full of meat noodles" (750 yen including tax).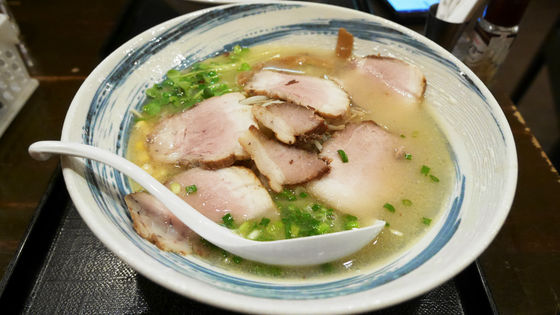 The surface of the ramen was full of meat anyway, and bean sprouts and noodles were completely buried under the meat.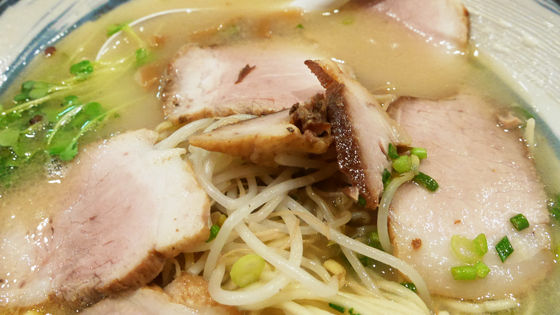 The milky soup has a smooth taste but it is rich in pig bone-based oysters, salty taste works well.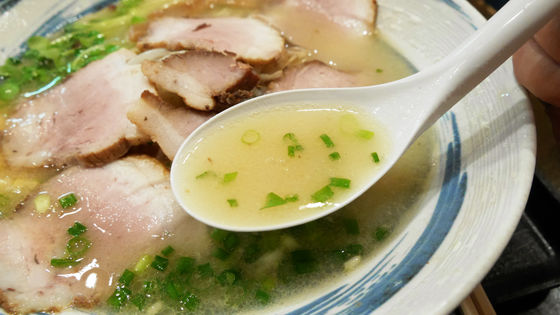 Noodles are the same as Chinese noodles. Since the "meaty-filled" menu literally contains plenty of barbecue, it may be possible to increase the amount of noodles to "large".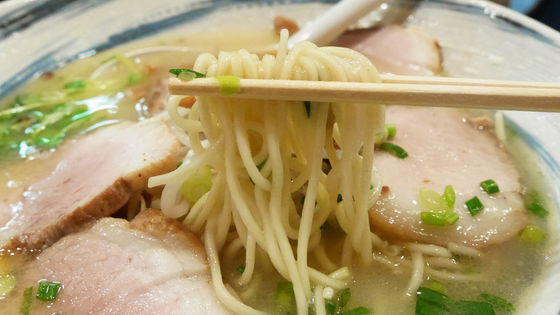 When ordering "Kanago set" (1100 yen including tax) plus side menu in ramen, rice cooked in flavor is fragrant and baked ... ...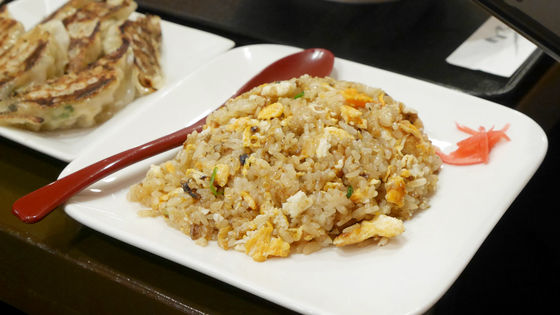 A dumpling follows. In addition, if you ordered Kimono set, the amount of noodle noodles will be of medium size.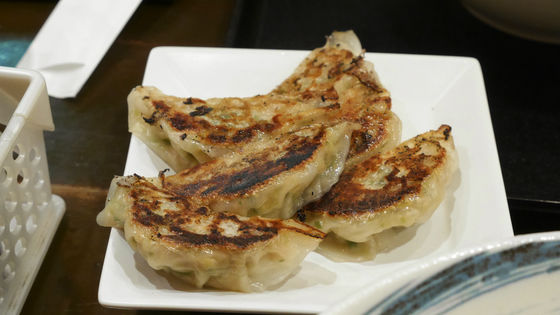 Gyoza which the skin was burned crisply and crispy, the vegetable taste is more gentle. Because the taste of the Chinese noodle soup is deep, it is okay to eat the dumplings without attaching anything, and it was a good feeling even if you put on a tabletop sauce.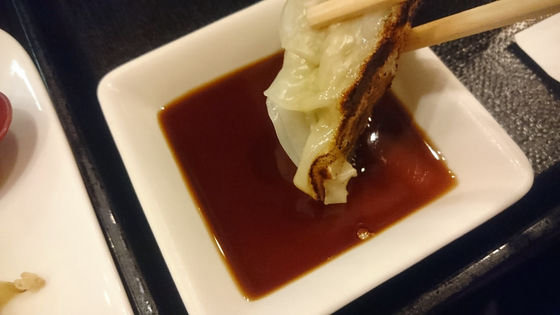 During the period of gore ★ Asobi, if you tell the clerk that you would like to join the gourmet hunt, you can get a limited postcard. Gourmet hunt of Machi ★ Asobi vol.15 got a postcard of Shiro & Rin design of Fate / stay night [Unlimited Blade Works].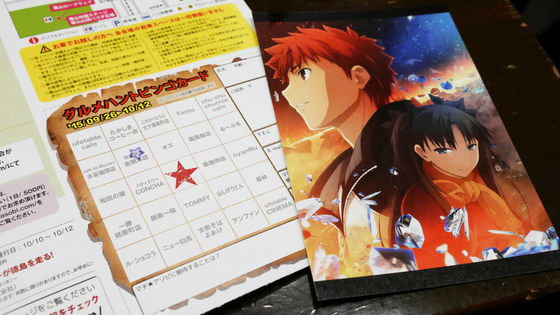 In addition, the opening hours of Kanji head office are from 11 o'clock to 21 o'clock.