I went to 'Sakura Ramen' where you can enjoy exquisite harmony of mountain rank chashieu and exquisite soup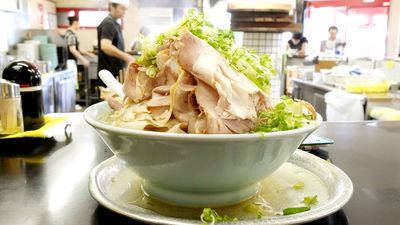 Sliced ​​sliced ​​chaefe and bean sprouts that are plenty of plenty, soup of gentle taste with good sweetness of vegetables, noodles excellent compatibility with this soup, volumes perfect ramen that creates exquisite harmony among these three can be eaten "Sakura ramen"is. Especially "Special Chasenmen" can enjoy a heap of rich chashieon which is not comparable with ordinary chumushuen, it is said that although it is rusty, the soup of firm taste will be drunk without getting tired, so we actually go to eat I have done it.

The nearest station of "Sakura Ramen" is Nishi Kasamatsu Station of Nagoya Railway Bamboo Line.


The opening hours are from 11 o'clock to 23 o'clock, and there is a private parking lot. It is a pleasant place to have the time zone after lunch time after 15 o'clock also open.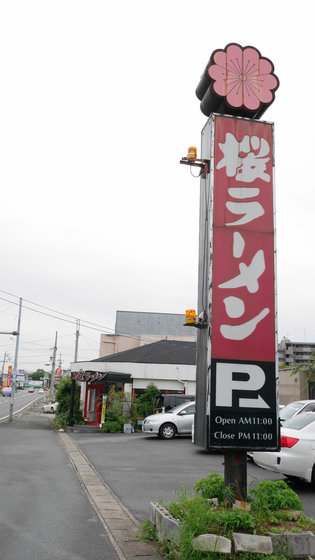 The shop front is quite like the season feeling like this.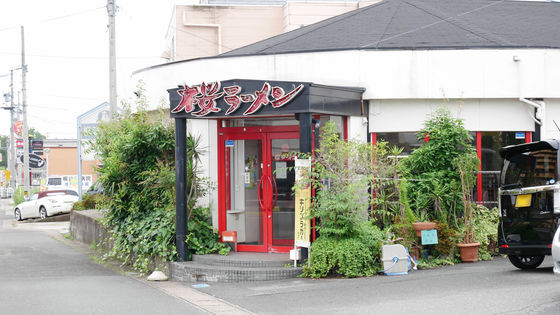 So I got in early. There is a huge U-shaped counter seat in the shop, the number of seats is 28 seats, there are no table seats at all, the impression that the inside of the shop is kept clean. I visited the time zone before 12 o'clock on weekdays, but the counter seat was over half filled. There were only three clerks and customer service was basically carried out only by two people, but we are doing orders, serving and tidying with a tasteful move, and the change of seats is pretty smooth.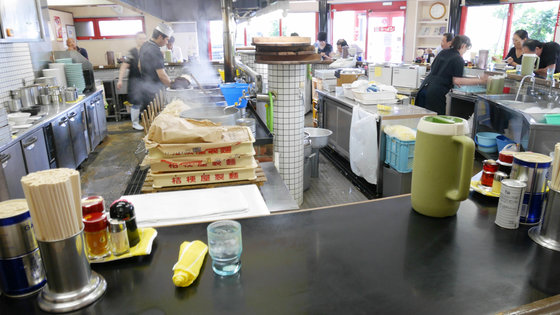 Counter seats are fixed types.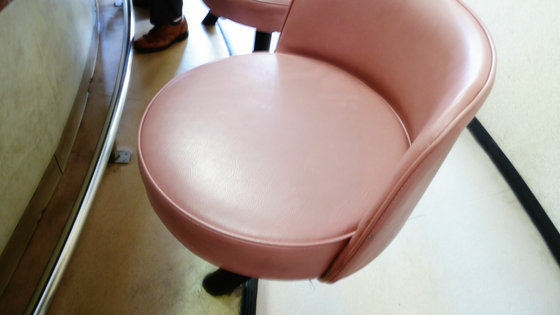 A large menu signboard hangs from the ceiling of the kitchen, 750 yen for Sakura Ramen (Red Miso, White Miso, Soy Sauce, Salt), 950 yen for a special chasenmen (red miso, white miso, soy sauce, salt), 11 Ramen tickets are sold for 7,500 yen.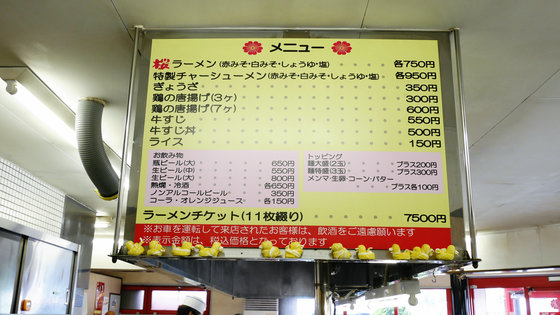 The kitchen is visible from the counter and the cooking scenery can be seen firmly. Just when I saw the kitchen, I put plenty of hot water with a lot of bean sprouts in the shell.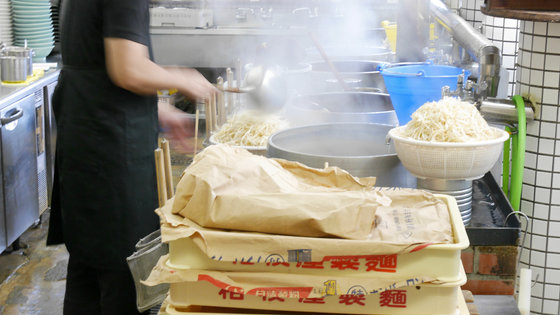 That's why I ordered it. In Sakura Ramen, you can enjoy four types of soup: Red Miso, White Miso, Soy Sauce, and Salt, and where you should choose which one you should choose is a concern. When asking the store person, "Since basic is popular in soy sauce is salt and white miso", so this time we ordered "salt" of specially made chashumeumen. Ramen arrived in about 5 minutes after ordering.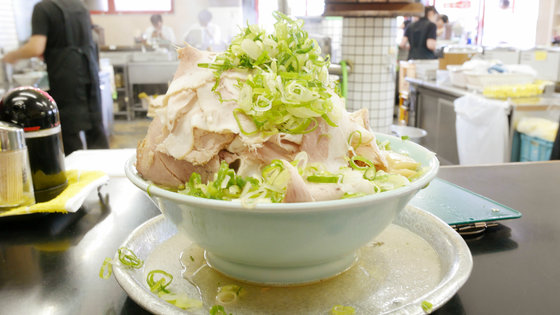 Charlie which was served in Morimori anyhow is characteristic, its height lightly exceeds iPhone 6.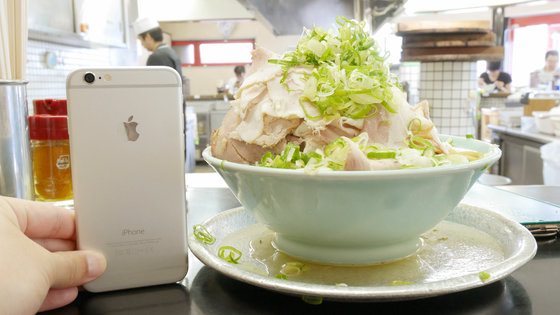 Plenty of chopped green on the sliced ​​pork.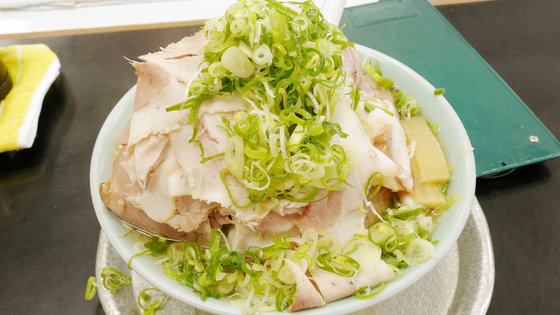 When you turn it round, the thinly sliced ​​barbecued rice that is served around "It's still this!" Appears. Can you eat this all by yourself ...?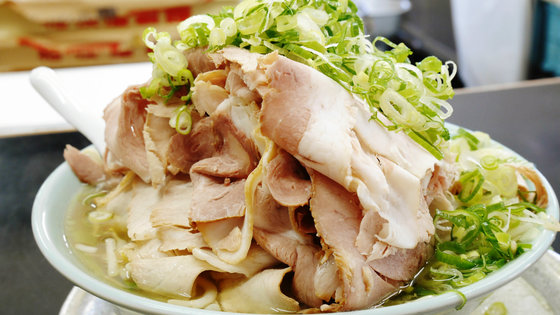 I can not see the bean sprouts and noodles buried in the char siu and the green onion, but you can barely see the soup from the ramen rice bowl's tea. The soup has a relatively clear color, and little oil is floating on the liquid surface.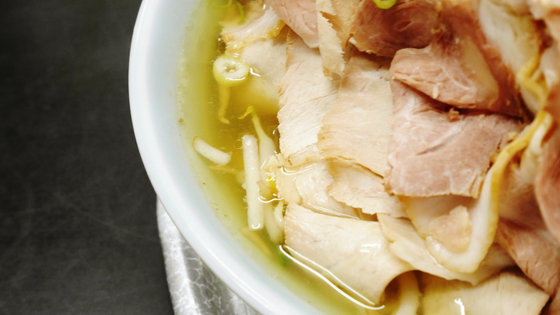 The level at which thinking stops for some time without knowing where to start from.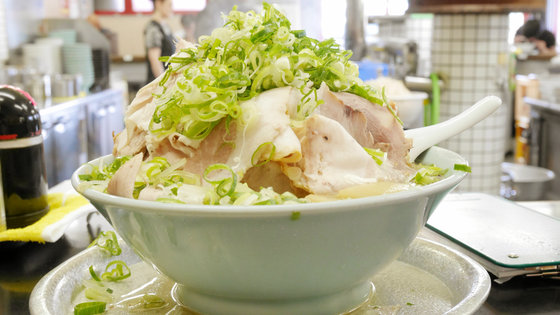 So first I tried soup. Contrary to the manly appearance of the prime of chashuu doka, the soup is a feeling that the vegetable soup has a very effective flavor and comes out front of the salt sauce. Both oily and salt are modest impression, but the umami of vegetables is very good, it is characteristic of natural and gentle taste.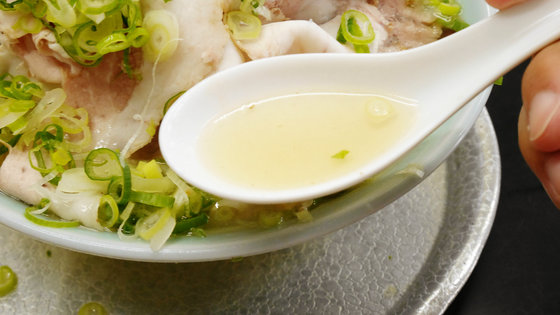 Although the sliced ​​rice is sliced, it is soft and has little odor, and it can be eaten smoothly.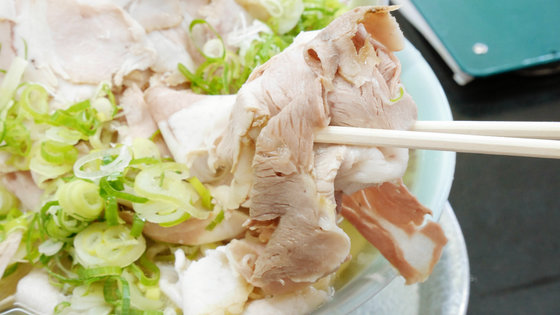 Because pre-cooked cold sliced ​​rice is served in ramen, it is better to soak in soup before eating. Sliced ​​the umami of the soup and soaks plenty of chashu, so you can eat more deliciously.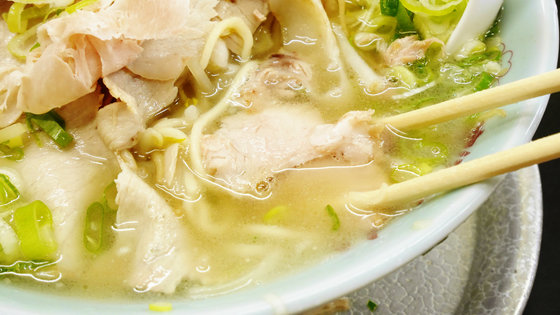 Besides spring onion and barbecue, it is with Menma of Corricoli ......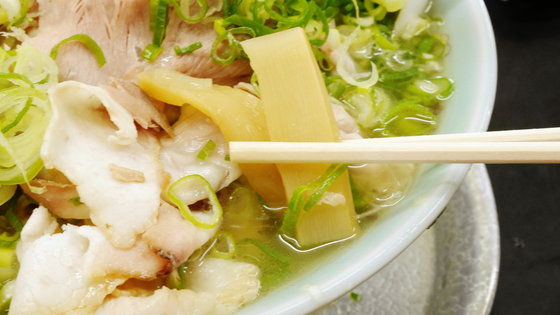 Plenty of bean sprouts. The spicy texture of sprout shakijaki and tasty soup are outstandingly compatible so you can eat anything.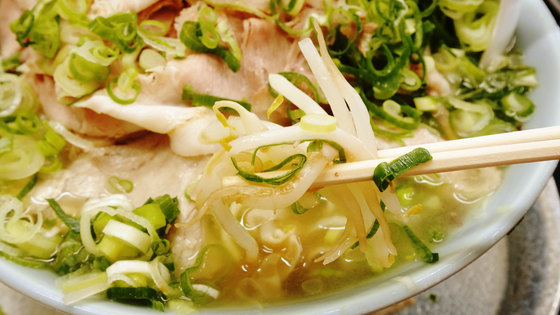 Upon arriving at the noodles at the end of digging down the barley and bean sprouts. A great variety of ingredients stood up and it was hard to get to the noodles, but since it is medium sized noodles, the noodles did not become dislocated. The noodles are very tasty, good feeling of slipperiness and texture are also good with a crispy rice cake. Both smooth soup and noodles are very rich in flavor, and the smell does not stop as soon as you smell the slippery noodles.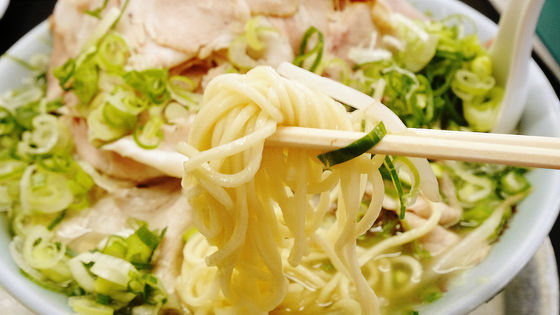 Because there are plenty of seasonings on the table, it is also possible to change ramen to your favorite seasoning such as "I want a bit more salt" or "I want to add a chilli and add stimulus".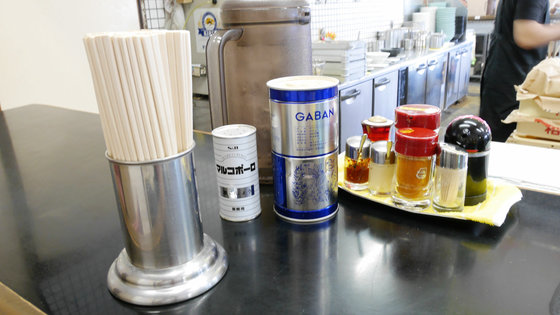 Regular person squeezed in myself and beef cat before going out earlier that the special chashumeumen said that he had to tame up with bean sprouts and chashued at first, and then challenge noodles.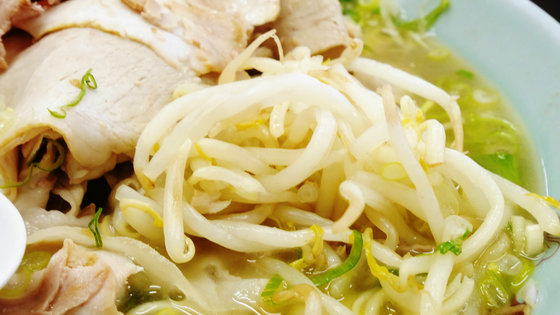 By the time we finished eating ingredients that were morimori, we were already hit by a considerable sense of satisfaction. However, because the soup was a bitter taste, hands that eat chashues and noodles do not stop at all.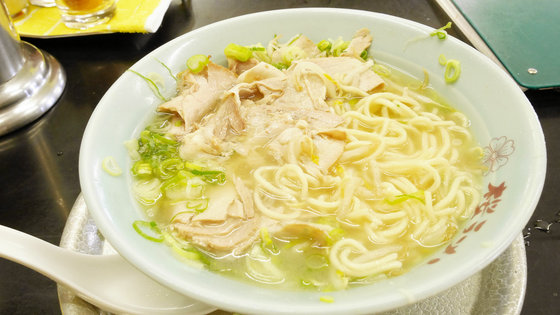 When I cleaned up the ingredients of Morimori beforehand, the noodles have sucked plenty of soup, but thanks to the gentle taste of the soup or the tired bite, it is perfectly complete. The soup is a very gentle and relieving taste, but as the other ingredients are too much, my stomach seems to be cut off and I could not drink it all.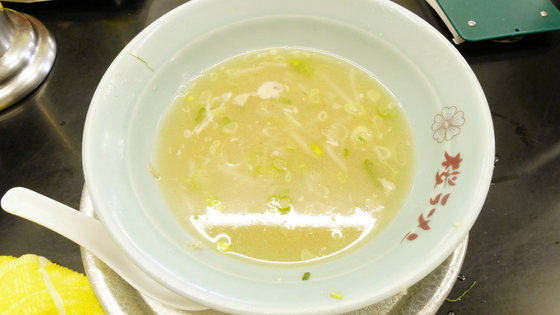 Because it can taste the taste of ramen which is very relaxing while being full volume, if you have the opportunity it is a ramen shop that you want to visit by all means.