Oita prefecture specialty "Tariari" birthplace · Oriental eater bought the original farmer's cheeks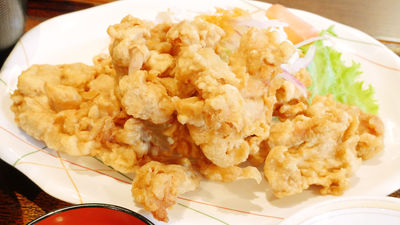 Deep fried chicken and fried with tempura powder "Template"Is one of Oita's famous dishes. There are many shops offering temple in Oita, but the seasoning is totally different depending on the shop. So I went to Oriental Restaurant, which says "Shop of birds origin", this time, I have tasted the original tempura.

Oita Prefecture Beppu Taste ceremonial store restaurant Toyo Official WEB site Chinese Cuisine Beppu City Oita Prefecture
http://www.toyoken-beppu.co.jp/restaurant.html

The location of the oriental apartment is located in Beppu city Oita prefecture Ishigaki East 7-2 chome 8-22, about 20 minutes on foot from Beppu University Station.


Arrived at Oriental House. A large signboard stands even from a distance, so you should know soon.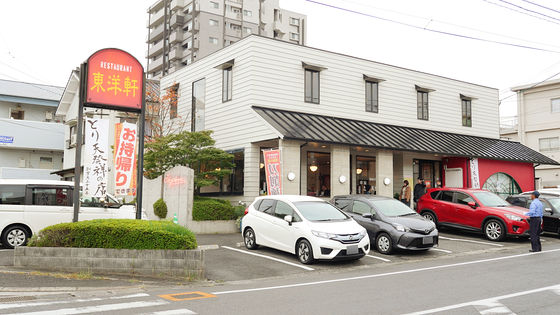 As we arrived at 13:30 on weekdays it was full, so fill in the note near the entrance and wait a while.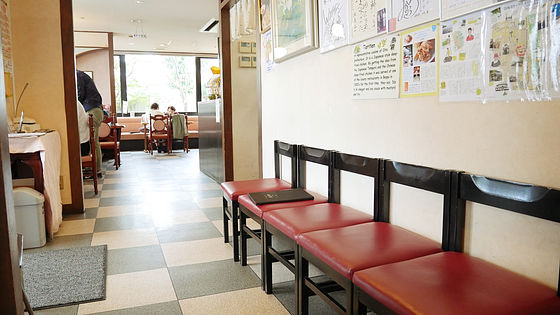 A variety of famous colored cardboard was hung on the wall.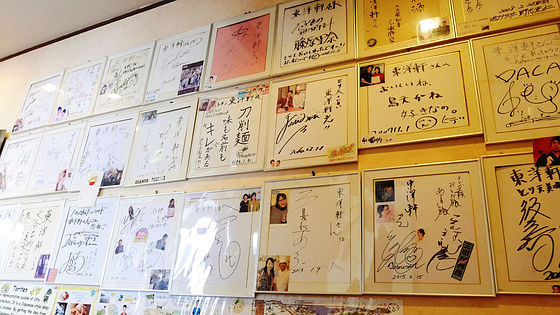 I was guided to the second floor after waiting for about 5 minutes.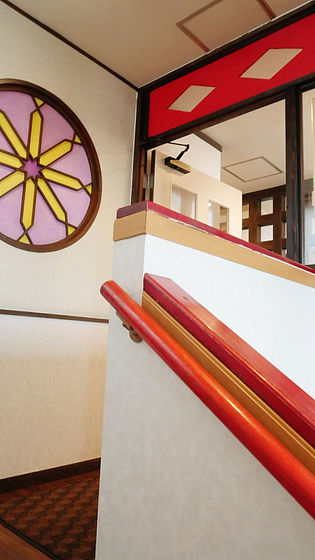 Although there is lunch menu when seeing menu, ......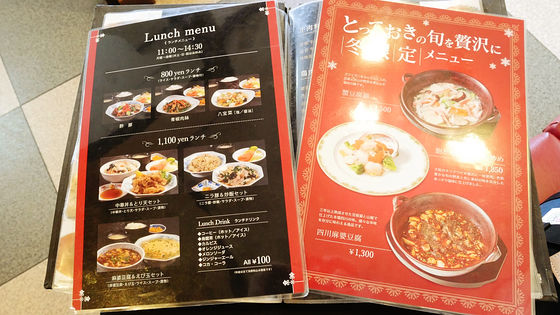 Since there was a page written as "Honjo Beppu Tigari", I ordered "Honten Tribute Settee" (1350 yen including tax).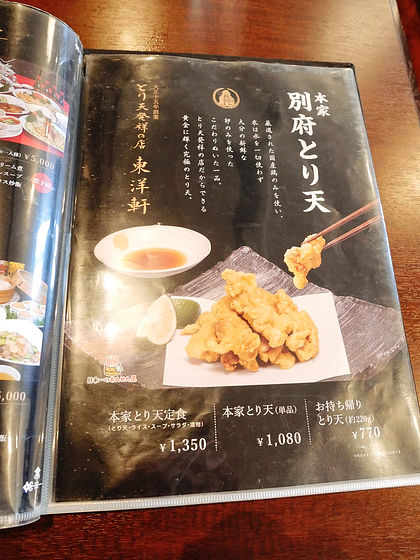 We waited for about 10 minutes and we delivered Honten Tauri set meal.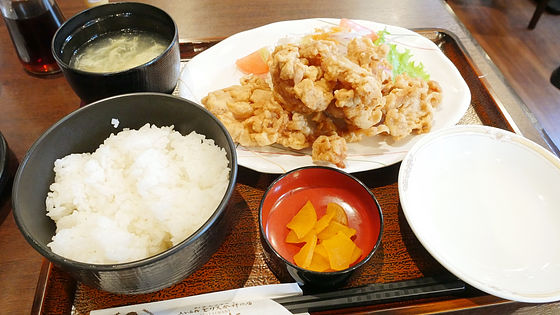 There are plenty of tempuras of various sizes.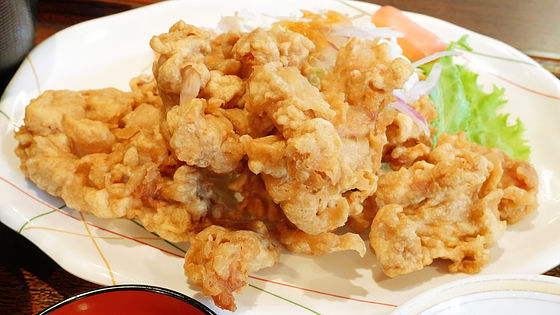 For set meals, rice, pickles and ...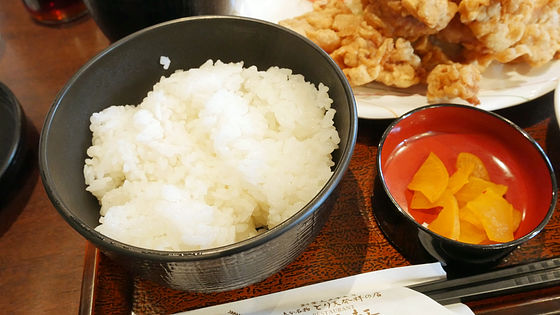 Tamago soup is included.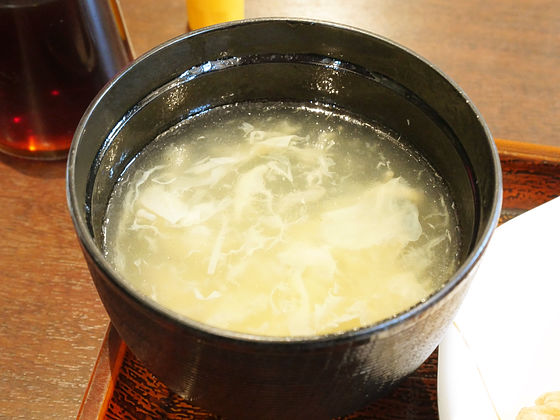 Put a special sauce and mustard on the desk on a dish not on anything, please put it on a bowl and eat it.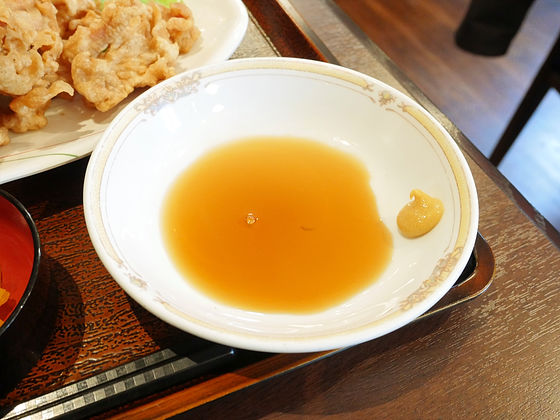 I will eat it at once. This is the largest size, it can tremble trembling with chopsticks.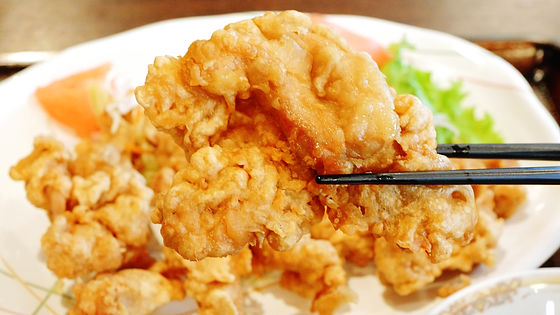 When you bite one's mouth, you can feel a taste like soy sauce firmly, but it is not so thick as to raise it and it feels tender. Breed meat is used but it is not pasa pasta at all, it is moist. There are places offering "chicken weed" in the chain store of Sanuki Udon, but you can see that Oita's "Tariari" is a completely different thing.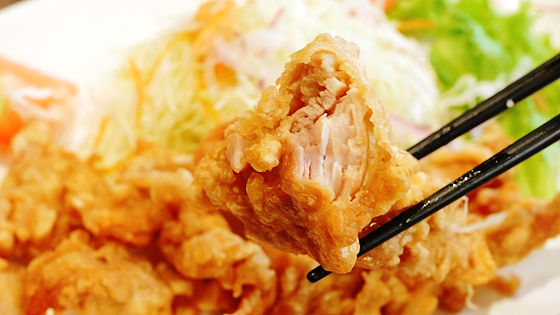 It is a level where rice goes well as it is, but I will try adding more special sauce and mustard.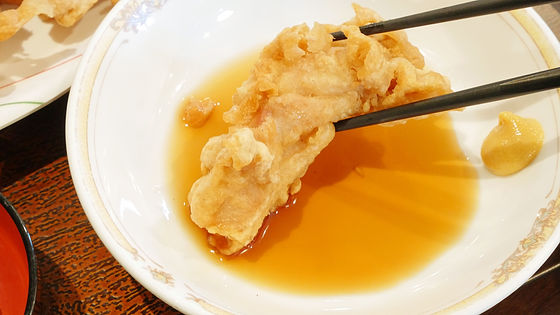 The special sauce has a bit sour, perfect for the soy sauce flavor. I'm so glad that I can eat any number of them. In addition, do not forget the mustard seasoning that you want to add, it will not stop if you add a tangy flavor. Eat too much attention as compatibility with rice is also outstanding. As the amount of birds is so large, there are also several pairs of customers who bring home the unable to eat.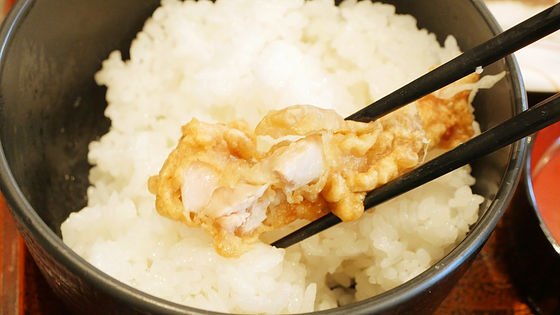 At last it is a delicacy of chicken rose-flavored egg soup. There are other shops in the heaven who claim the "original ancestry" "birthplace", but because the seasoning is different at each shop, it may be good to eat here and there in the sky.