I have eaten "Oka Rose lunch and set" of red and rare cattle and Okada prepared in 30 seconds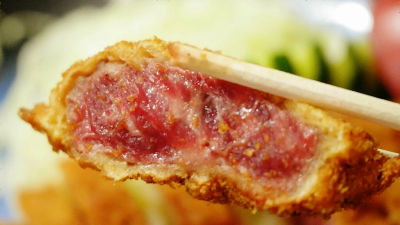 Fried dishes such as pork cutlets and chicken cutlets are popular, but cattle and a little unusual fried food. Shinbashi's "Cattle and Okada"We have a shop in the basement of the New Shinbashi building, and at the daytime it is a store full of salaried workers. I went to the store at once.

The "cattle and Okada" is located in the basement of the New Shinbashi Building 2-16-1 Shimbashi Minato-ku, Tokyo.


Arrived at New Shimbashi Building.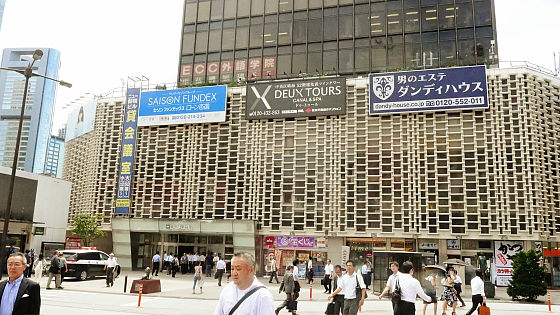 First of all I am in the basement with an escalator.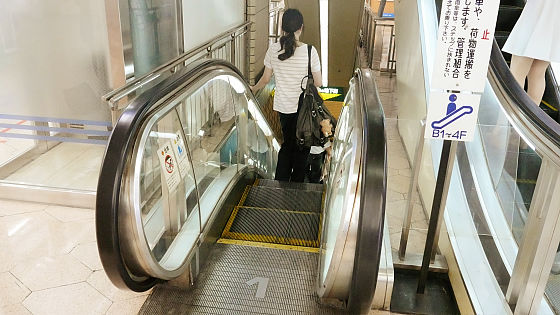 When walking in the basement of an old-fashioned building ......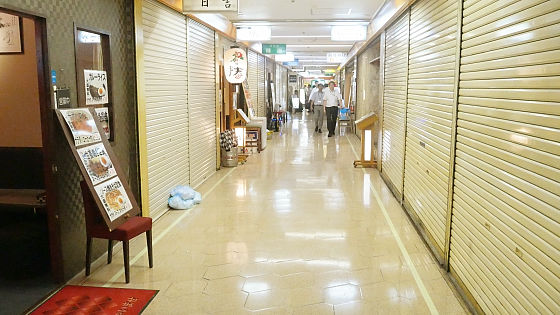 Arrived in front of cattle and Okeda. There seems to be only three people in front of the shop, but in reality more people are lining up.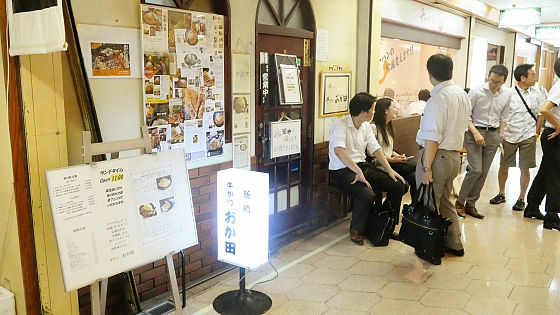 When I went to the shop around 12 o'clock, it was full. However, since deep-fried time takes only 30 seconds, it does not seem to wait much.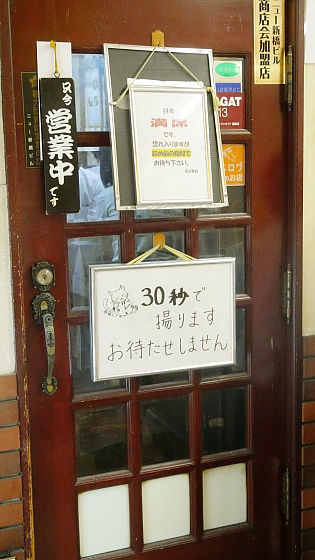 It seems to be introduced to various magazines, it shows the popularity of the shop.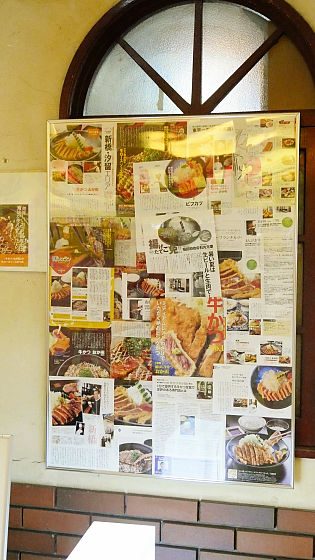 There are 5 types of lunch menu and individual items can be ordered.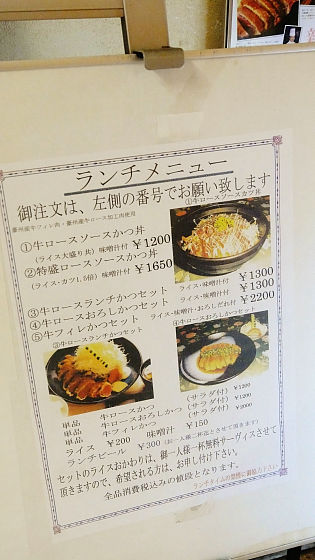 Next to the cow and Okata there is a shop called "King of fried rice", it seems that the row of cattle and okada are cut off at first glance ... ...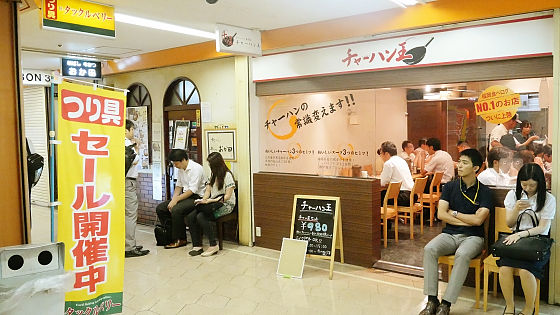 The positions aligned in the matrix were specified.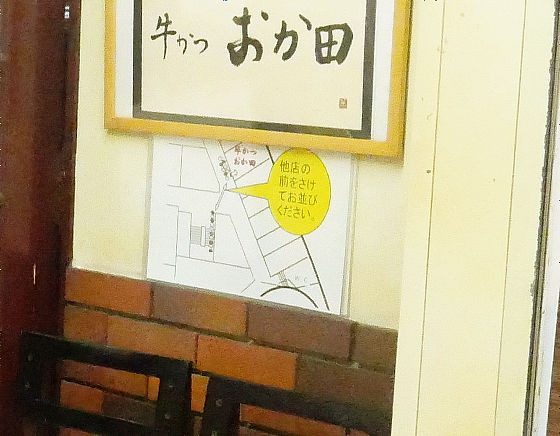 When I go to places in the row of cow and okada ......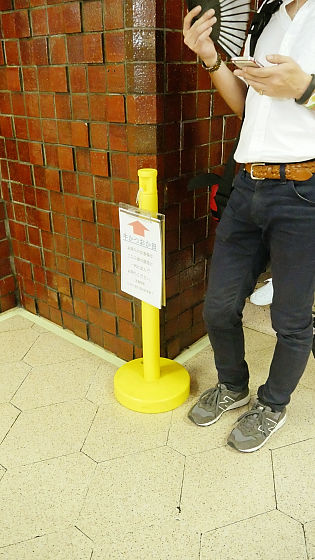 There was a queue of ten people or more. I will line up at the very end.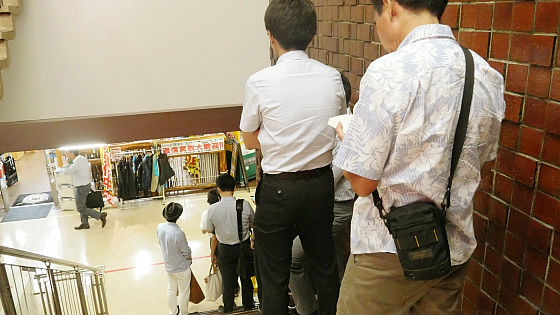 I waited 15 minutes into the store. I was able to enter the store without lining up in the queue. Instantly heard the order "Beef loin lunch and set(Tax included 1300 yen) "will be ordered.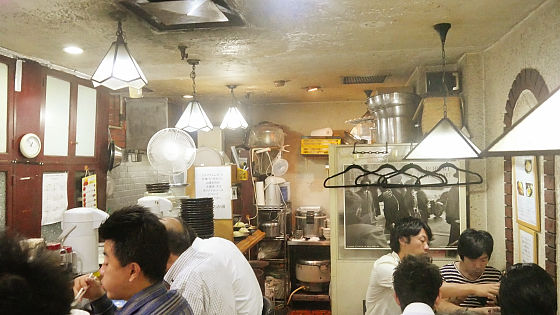 There was a sign on the counter.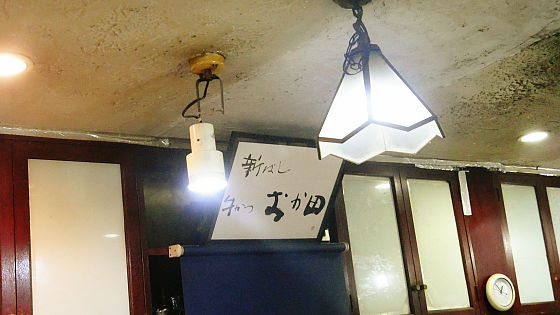 Waiting for about 5 minutes, beef loin lunch and set arrived. Cows and 10 slices in all.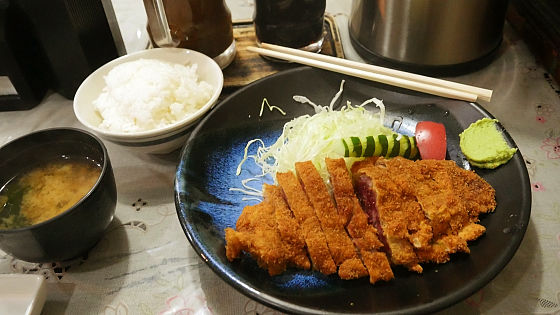 The beef loin of your choice is red inside and rare.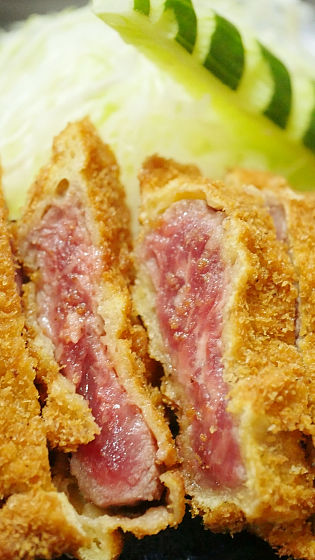 "It will be okay if you eat"? It is a little uneasy, but it is beautiful red.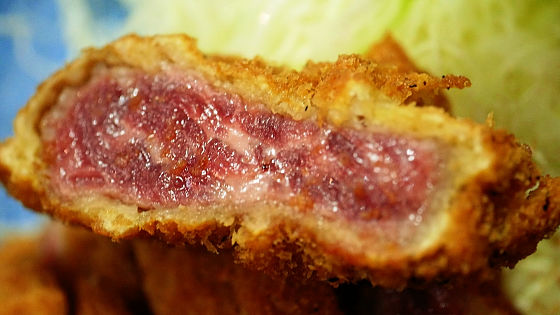 Vegetables are cabbage, cucumber and tomato.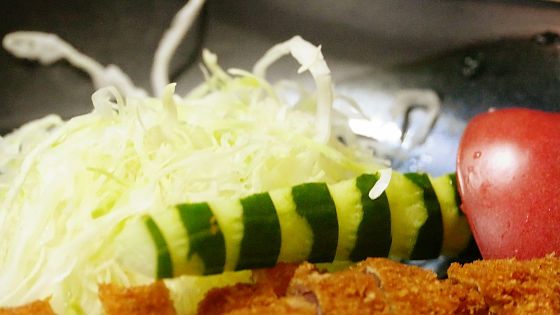 There was also wasabi in quite a lot.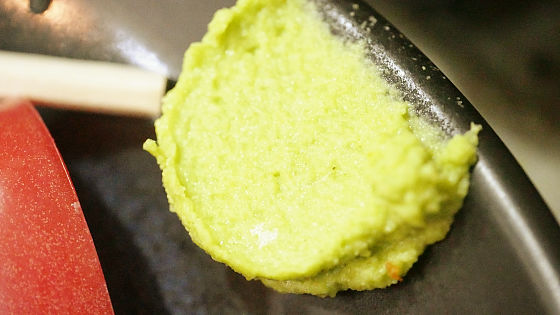 First I tried eating with nothing but cow cutlet. The surface is crispy and fragrant, while the inside is soft and red with a feeling like a food that does not eat normally. It seems to be delicious even if you eat it with salt as the taste of the cow remains firm.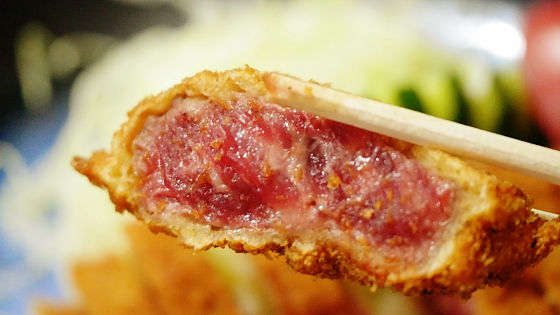 Next I will eat using sauce and soy sauce.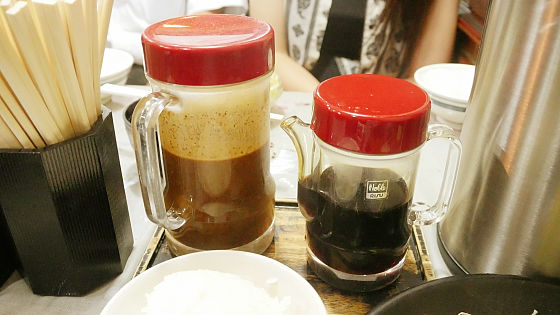 Sauce tastes like sour taste like pork cutlet sauce. Because the taste is not deep, it seems to be said to be a sauce that makes good use of the taste of cows.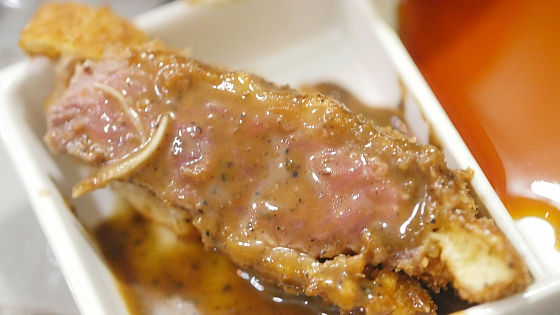 Of course it is good to put on soy sauce.



I put on rice and eat it with sauce and bowl.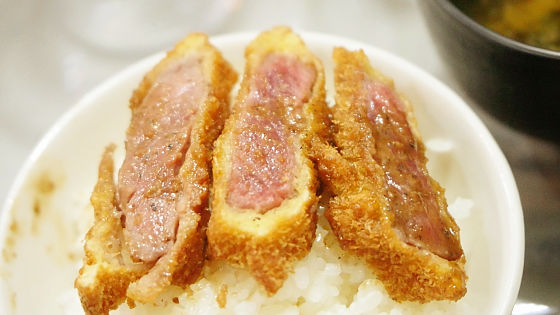 If you eat it with soy sauce, you can eat it like a sashimi feeling. It seems to be said that it is an image close to Japanese food.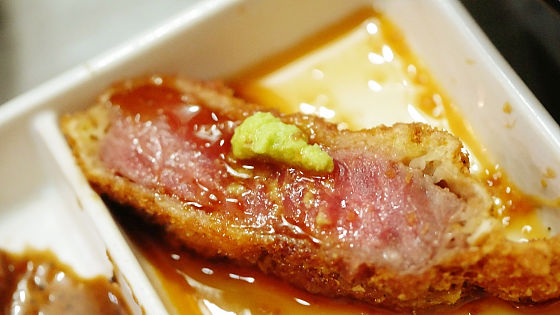 It is easier to eat cabbage with sauce. Cow cutlets never get too heavy, but it feels quite nice to eat as garnish.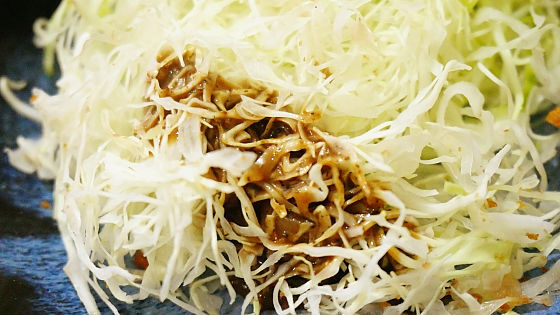 Miso soup was orthodox with tofu and wakame contained.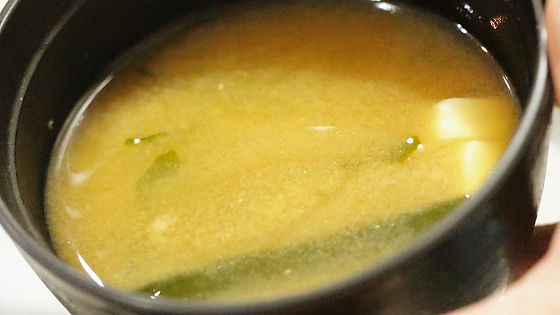 Cow and okada are open from 11 o'clock to 14 o'clock only on weekdays. It is recommended when there is errands in the vicinity.