I went to "Book Miyake" where you can eat rare grilled steaks heavier than 1000 yen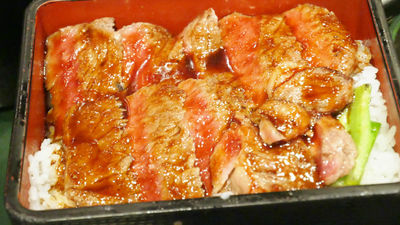 The freshly baked steak was on the "Steak weight"Is eaten at 1000 yen or less, a store with a history of more than 90 years of beef dish is in Umeda"Book souvenir"is. Although it seems that there can be a queue at lunchtime, I still went to a shop and ate a specialty menu without sticking to the attraction of heavy steak.

GourNavi - Books Miyake (Umeda · Osaka Station / sukiyaki)
http://r.gnavi.co.jp/k007672/

This souvenir is in Umeda's Hankyu Third Avenue, and when I went around past 12 o'clock, a queue was already made.



The menu picture which is outside the store intensifies appetite.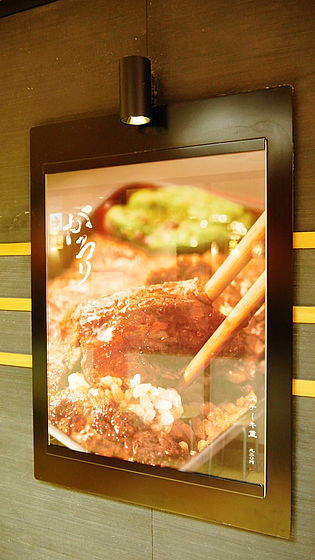 The store clerk brought me a menu when in line. Beef pot (900 yen including tax) is also a great menu, but since the power of photos outside the store was overwhelming, I will order a steak weight (930 yen including tax).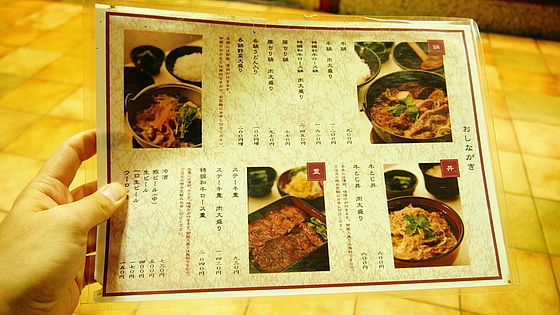 A queue of about 8 people was formed, but waiting for about 10 minutes to inside the store.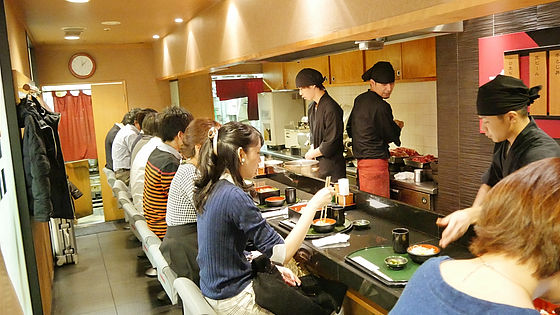 Because it is an all-seat counter, the clerk's work is well visible.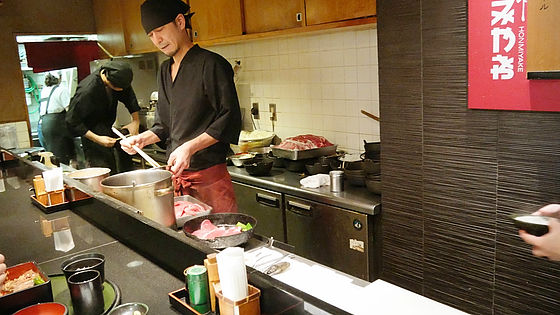 There was steak meat in the back of the kitchen.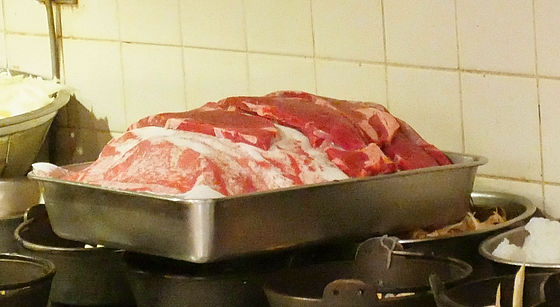 The clerk bakes the steak quickly and cuts it with familiar hands.



With less than five minutes sitting in the seat, heavy steak arrived.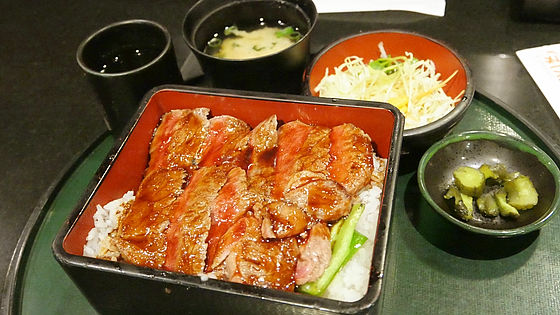 Heavy steak with lots of sauce. Baked condition of meat is rare.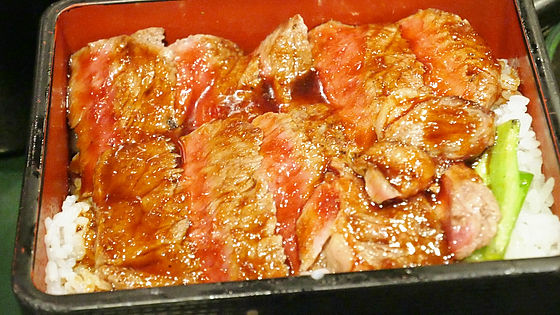 The contrast between the outer grill and the inner red color intensifies the appetite.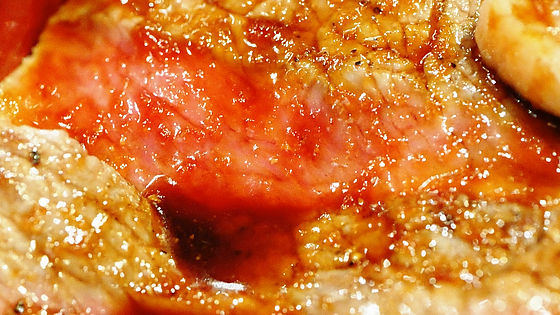 First of all I tried eating from the meat. The compatibility of steak with mellow texture baked in rare and sour sauce with a strong sweetness is outstanding, and the taste of meat overflows cheaply. Although it looks red, the heat goes steadily.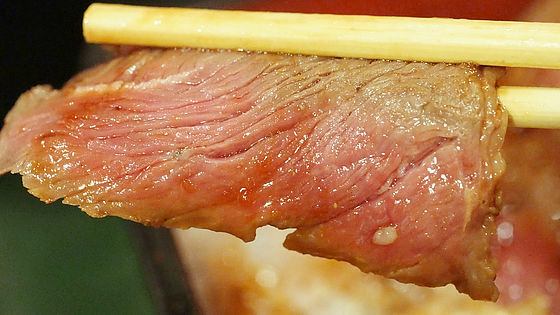 Of course, compatibility with rice is outstanding. Steak is somewhat higher than the amount of rice, so the taste of the steak will be better than eating with rice.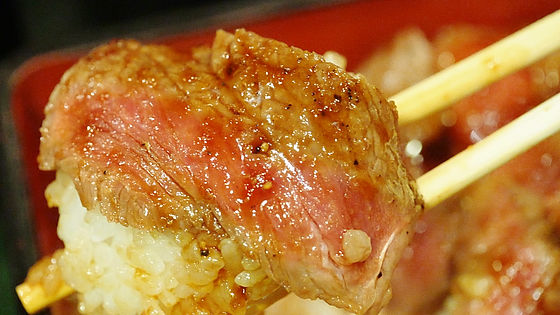 Since there are a lot of steak meat, even if you eat two meat at a stretch OK. If you can eat this much thing even if you set 1000 yen and change price, it is natural that you can have a queue.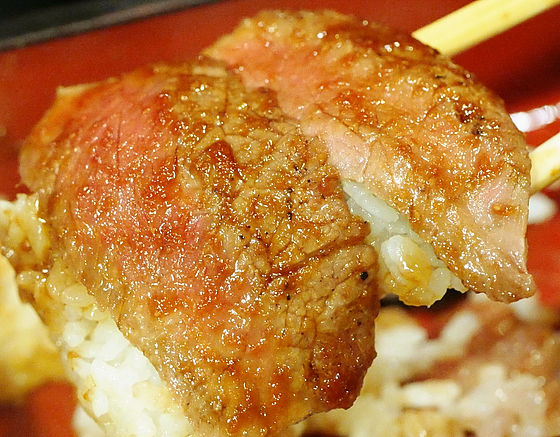 Garnished green peppers have a bitter taste and are good accent.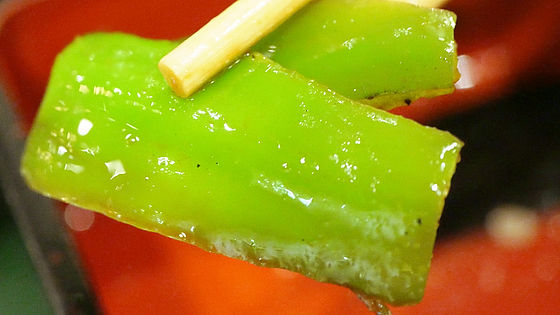 Symmetrically with sweet sauce, miso soup taste slightly dark eyes. There are wakame and green onion.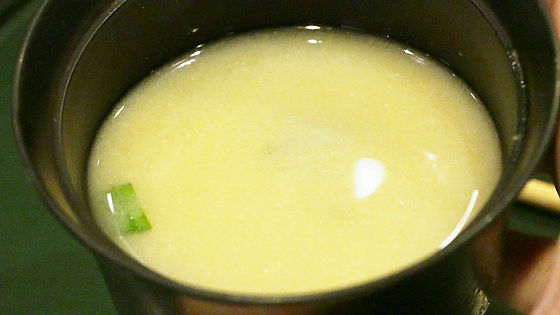 Salad dressing can choose blue shiro kagami soy sauce, this time we chose sesame sauce. Steak meat has little fat but the mouth is refreshed is a thankful place.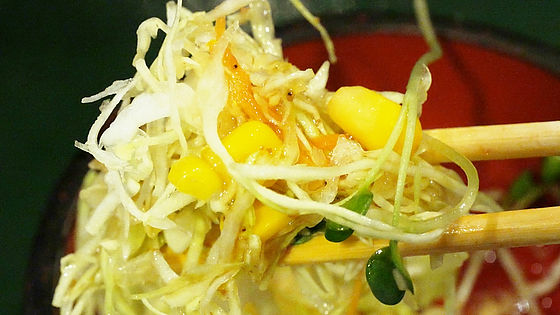 This souvenir is open from 11 o'clock to 22 o'clock on irregular holidays. It's a perfect place to eat meat dishes, as you can eat beef cheap cheaply, not just at lunch time, whatever time you visit.