What is Tokushima Ramen, visiting five stores and visiting a ramen shop in Tokushima who took a deep depth of "Tokushima Ramen"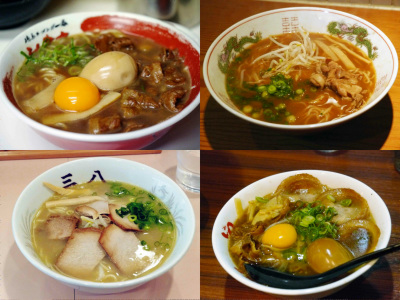 Machi ★ Asobi vol 5In the gourmet hunt, 5 ramen shops in Tokushima were targeted. Although I did not have a clear image that "Tokushima ramen is such a thing", I decided to sample it, but as a result it became a gourmet hunt to be told of the depth of Tokushima ramen.

Tokushima Ramen has three lines of "tea line", "yellow line" and "white line", which is relatively well-known type, "Pork belly is contained in thick soy sauce taste, and raw eggs are dropped and eaten" Ramen belongs to "tea series". Even in the same ramen in Tokushima, the store differs greatly from the base of the soup, and Tokushima city is indeed the aspect of the fierce fighting that the popular shops in each line are shaving the palace. This time around five such stores in Tokushima Ramen, I tried plenty of Tokushima Ramen.

So, the details of Tokushima ramen tour is as follows. The ramen shop I first visited in Tokushima was this"Iwataya". It is posted that Tokushima ramen won first prize as local B grade gourmet on Nittere's program.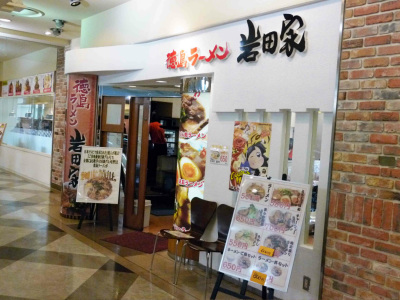 "Ramen" 500 yen. Tokushima Ramen's unique style of dropping raw eggs on their own and eating.



While learning embarrassment in putting egg in ramen, stir it and let it become familiar with soup.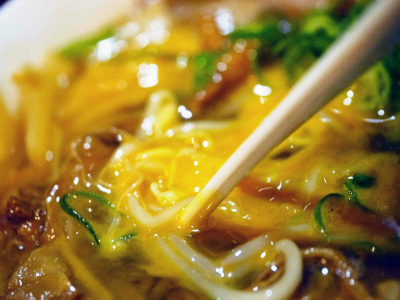 Another feature of the Tokushima ramen is this rose meat. Normally it is where the pork slice is on, but instead there are pig slices.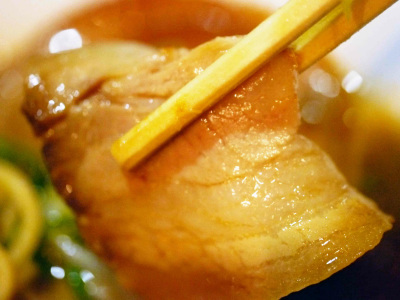 The soup is thick and it has a taste which is rich in soup close to "soup of the best".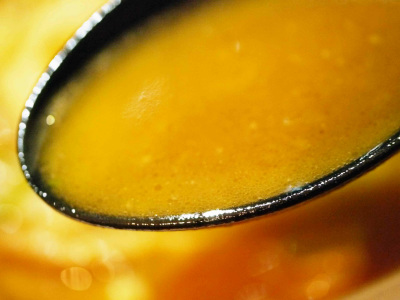 Also ordered "Tokushima Don". It is a bowl of sweetly boiled pork belly and meat with red ginger, bean sprouts, green onion, Menma on rice. I will lay egg on this.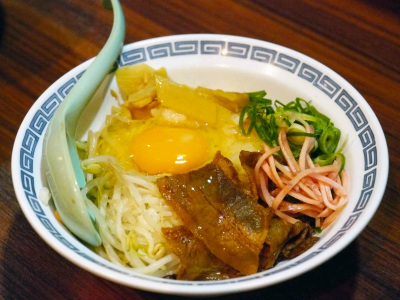 Stir, mix it with plenty of ingredients and eat it, it's a very elaborate feeling of egg-capped rice, a rustic taste.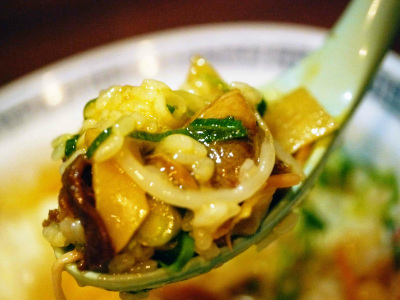 At this point Tokushima ramen is not well understood yet, it was heading as "Do people in Tokushima like raw eggs?" After this, I learned that there are 3 lines of Tokushima Ramen, tea series, yellow series, white series, next time to visit the yellow series' popular store 'San (8) (Sanpa)'.

It is about 3 minutes on foot from Tokushima Station"Sanka". People are lined up before opening.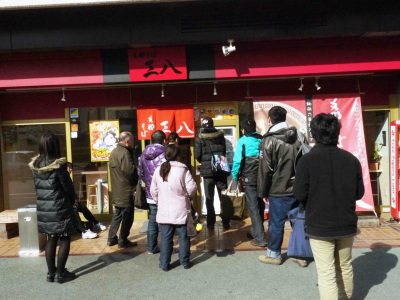 Apparently there seems to be effects of Asobi as well if it thinks that it is quite a popular shop.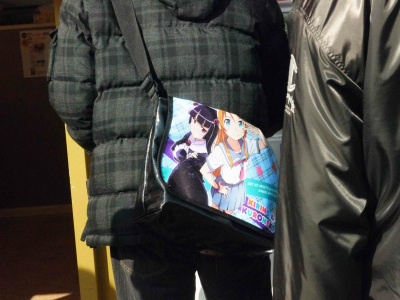 This is "Sankame no Ramen" 500 yen. Compared to those of Iwataya, the color of the soup is completely different. It is a line called "Yellow line", characterized by a sour soup using chicken birds and pork bones.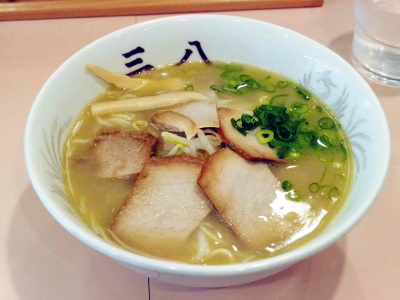 The soup uses pig bones and chicken sticks for the oysters, and it is a smooth finish while there is richness like a fine water cooking pot. The deliciousness of chicken breasts has appeared well.



Sliced ​​rice with slices, seasoned seasoned as it seems. It is just right to feel like soaked in soup and wrapped with grease.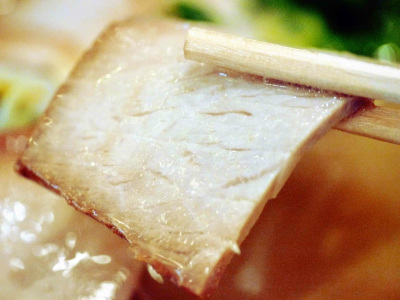 There is also bean sprouts. A good impression with a shakyaki texture. Anyway, it is ramen sticking to "crisp" anyway.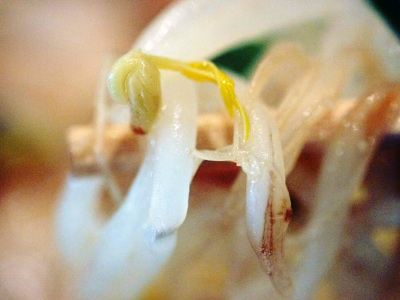 A straight noodle with a rather narrow noodle. It is rather soft and it entangles often with soup. As the impression of the whole, as a shime noodle after water cooking, for a person who likes chicken glasspea it might be irresistible ramen. It seems that you can recommend it for those who like it with a ramen which it was rusty.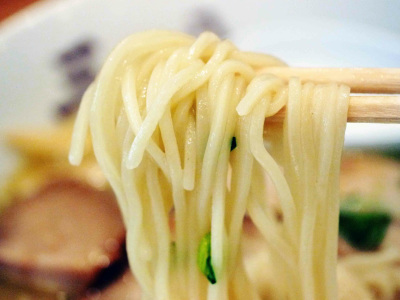 I was surprised at the gap between Iwataya and Sanshoku, and I realized that the Tokushima ramen is not simply returned to "thick soy sauce taste", "raw egg" or "pork loose meat". The tea-based ramen became recognized nationwide as the so-called "Tokushima Ramen", it seems to have been since "Inata" opened in Shin-Yokohama Ramen Museum in 1999.

Next is a representative shop of brown type"The University of Tokyo"visit. I already ate "Tokushima Tsukemen Tokyo University" noodles in the day, but the night ramen was completely different atmosphere, so this time I decided to try the Tokyo University of the night.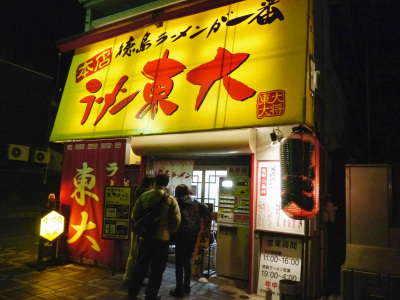 The IH heater I saw when I came by day was hiding under the desk.



Free eggs are placed.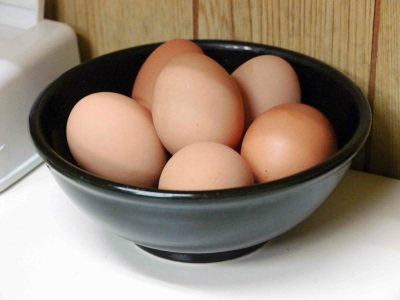 Taking advantage of the experience of Iwataya, this time I will try to drop only the yolk except white.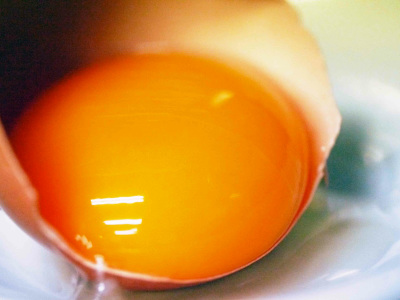 This is the University of Tokyo's 'Ramen with Ajin noodles' 750 yen. It is 500 yen for "Tokushima Ramen" without meat and Mizu ball.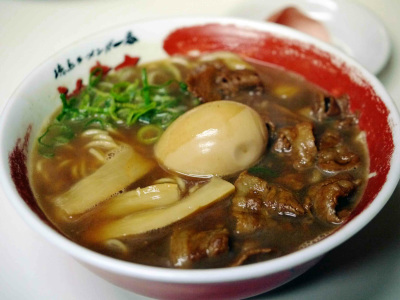 I put in eggs here.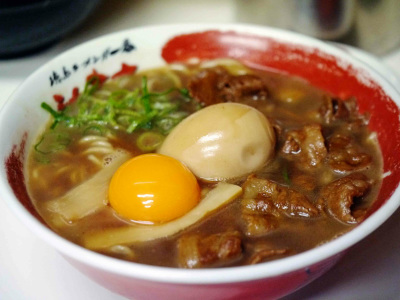 Egg has high freshness and elasticity, pushes back the chopsticks.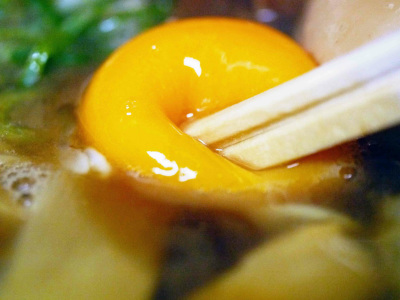 The meat is sweet and firmly cooked, and it has a rich taste.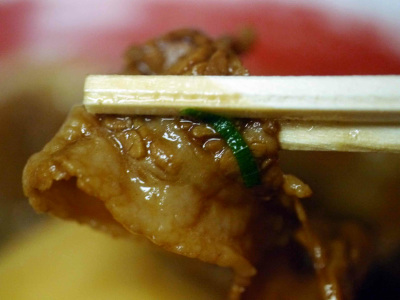 Tangled and eat eggs, the taste mellows, the rich becomes thicker, I feel that the power of ramen is certainly increasing.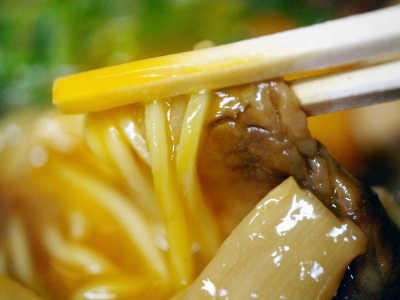 The soup is a rich soy sauce taste that makes you feel the sweetness slightly like a sauce of Sukiyaki. It has a lot of pork bite flavor and it is a powerful soup with rich flavor.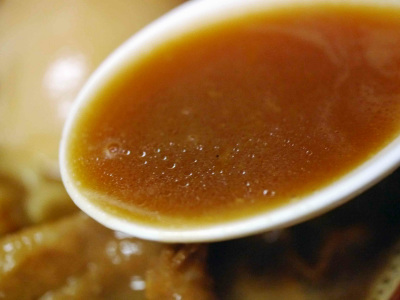 A taste ball of the University of Tokyo is a pretty good impression. Exquisite maturity and a good taste stain.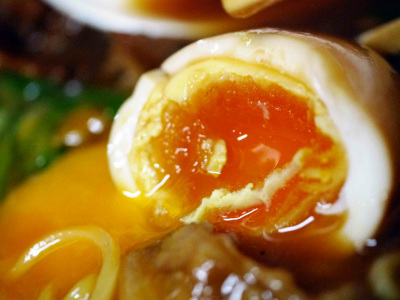 Noodle is a soft straight noodle, often entwined with soup. It was a powerful ramen which makes a strong contrast with "Sanka", a strong rich, thick soup, meat and raw egg which further strengthened it. It is a quite distinctive ramen, it may be a ramen where the smell of meat is strong and taste is extremely divided.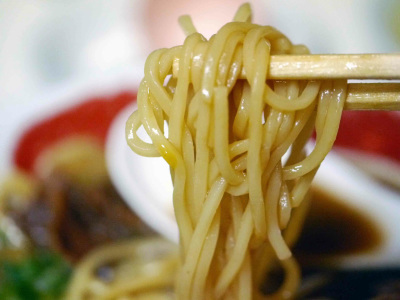 The same line derived from this University of Tokyo"Noodle King"visit.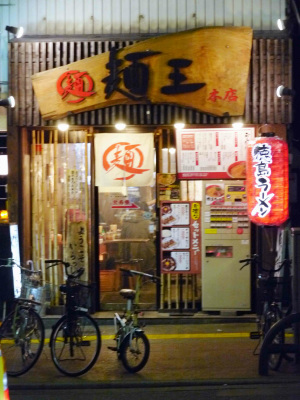 This is "Tokushima Ramen" 480 yen. Very reasonable.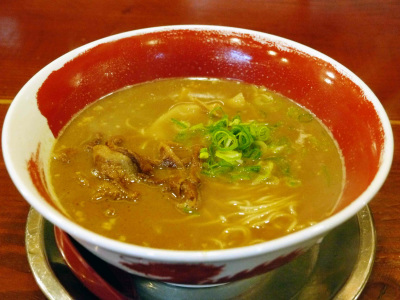 Although the soup has a very strong rich appearance of the same tea series as the University of Tokyo, the flavor of soy sauce is suppressed and it has become a mild finish. Flavor reminiscent of Hakata pig somewhere.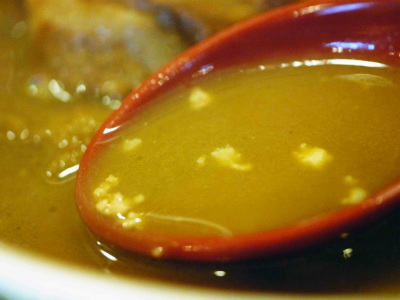 Firmly cooked rose meat is soft and has little smell.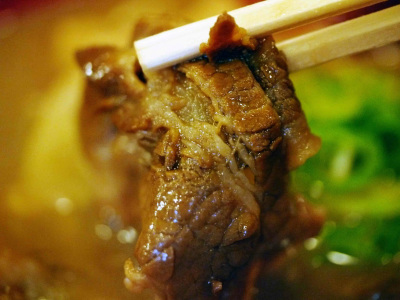 Menma of other shops were hardened and shakijaki were many, but Menma of the noodle king was soft and rich taste.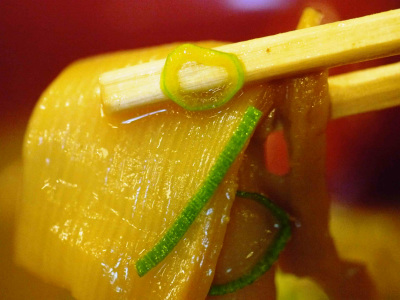 Noodles are fine noodle like Hakata ramen. It is very good compatibility with the rich red soup.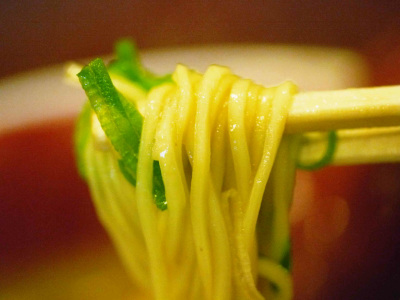 There is a pickle in the table.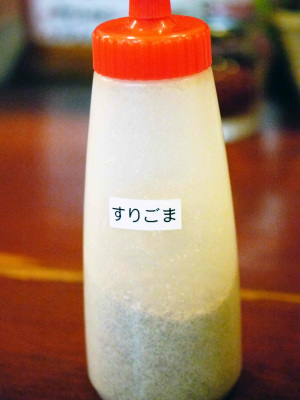 I tried using it immediately. A powerful soup becomes mild.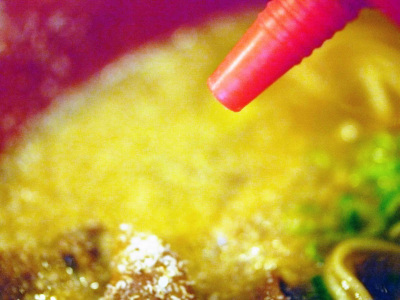 There are Shichiden chilli peppers.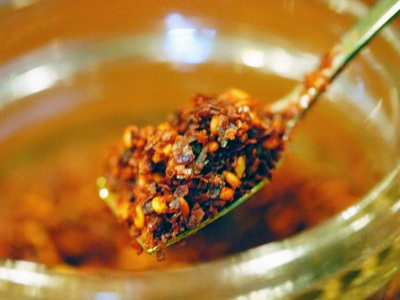 This is also introduced.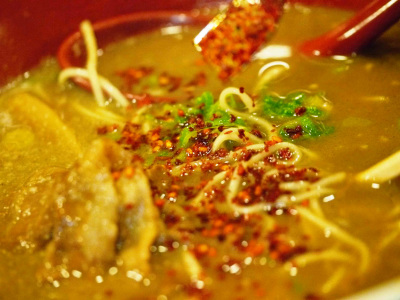 Nanami not only adds spicy but also adds savory flavor. It gives me meat and noodles a spicy accents and aroma, which is quite recommended.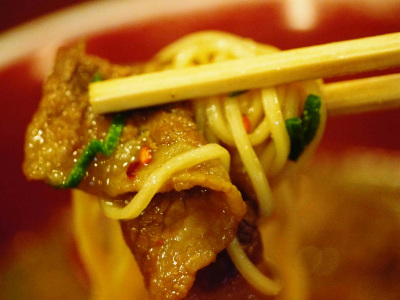 The soup after adding the sesame sesame and the seasoning is mild, but the richness and fragrance are felt clearly, the well-balanced taste.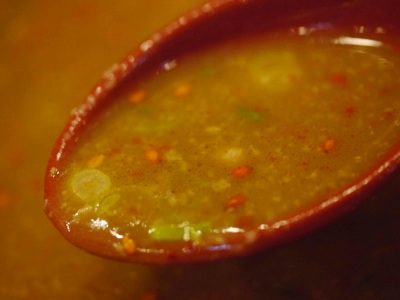 If you eat a cup, you can get a substitute free ticket that you can use from next time. The price of 480 yen is unbelievably high quality ramen, feeling that it has been completed in a shape that can be accepted by all. If this shop opens in Tokyo etc. at the same price, I felt the perfection degree enough to fight with popular shops such as Ichiran.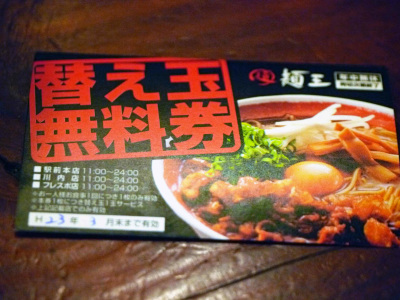 And finally a tea series ramen different from the Tokyo University affiliation"Both countries"visit.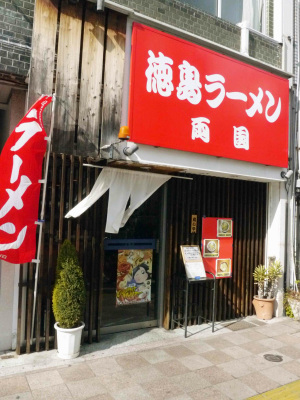 The gourmet hunt target menu is "ramen and pork set" 780 yen.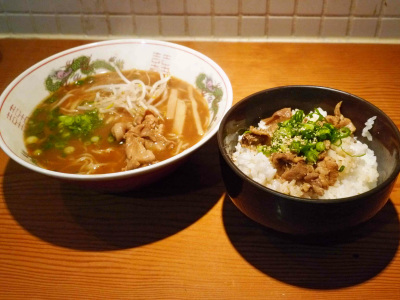 These are ramen from both countries.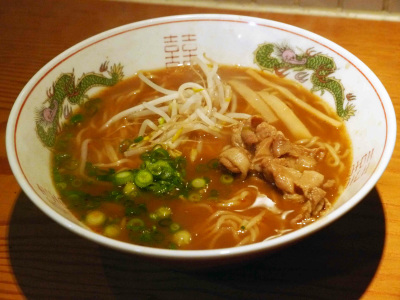 It is a brown soup based on pig bones, but a bit retro taste reminiscent of traditional soy sauce ramen. Larry oil is accented and tightening the whole taste. Apparently the tea series Tokushima ramen and spicy seems to be compatible.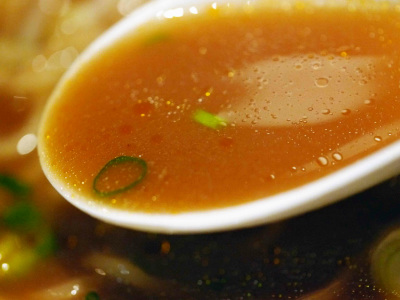 The meat is not boiled but a piece of freshly baked texture made with prepuri. The soy sauce flavored soup and rice oil pulled out the taste of the meat tightly and felt the taste of the rose meat was the best among the five stores.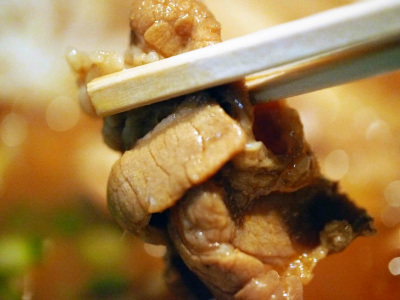 It is slightly narrow straight noodle, well suited to soup. Larry oil is doing pretty good work, and it is finished in the taste which does not come tired. If you like orthodox sauce ramen, there seems to be some people say that this shop is the most delicious among the five shops.



This is a set of pigs.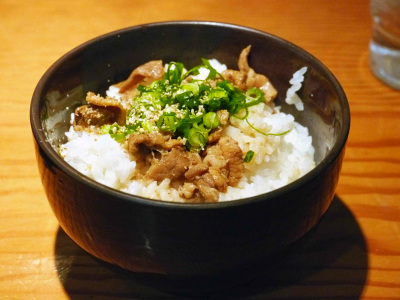 Sesame fragrance is gentle mild taste, it neutralizes saltiness of ramen. People who like the taste of dark eyes may soak in soup and eat it.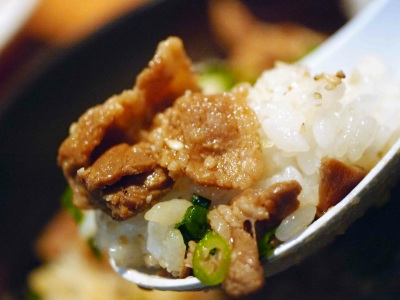 This time, we walked at 5 stores in Tokushima Ramen, I feel that Tokushima Ramen is what it is, the entrance part was understood. The Tokushima Ramen does not have such solid characteristics as "Tonkotsu Ramen", and it seems that every store has its own disturbance. For that reason, publicity is not high, but it may be a ramen potentially having a very strong possibility.