Emergency project "Cartoon drawing meeting" report that cartoonist Satoshi Fukushima draws a portrait report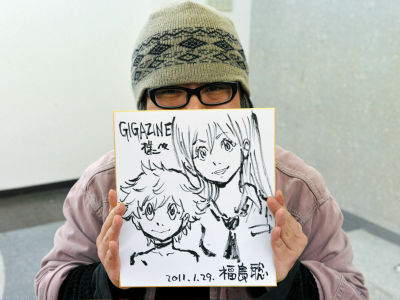 Enterbrain's Fellows! In the magazine "Stardust NinaManga artists serializingSatoshi FukushimaAn outburst project was held that san would draw a portrait on the spot.

this is"Writers' desk exhibitionIn the project born from "the portrait drawing society" things. A person who bought one work of Satoshi Fukushima on that day can draw a portrait on a colored paper on the first arrival. In addition, it is OK to have other characters drawing other characters in addition to the portrait.

The way a professional cartoonist draws a picture with an improvisation without a draft is as follows.FELLOWS!

It is done in TokushimaMachiassobiIt was suddenly decided as an unexpected project.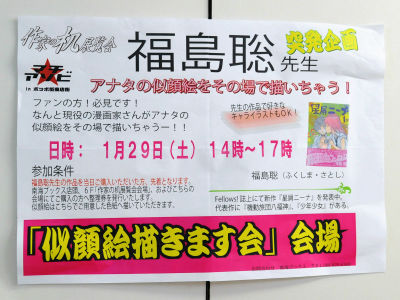 You can draw a portrait just by buying one work by Satoshi Fukushima at the entrance of the venue etc. Because a professional cartoonist draws it, it may be said that it is unquestioned.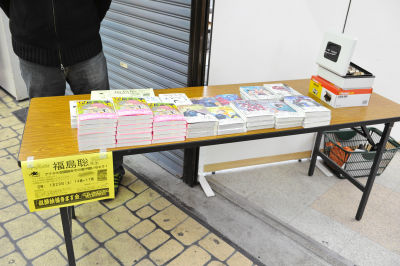 Sit on the chair and wait for your turn.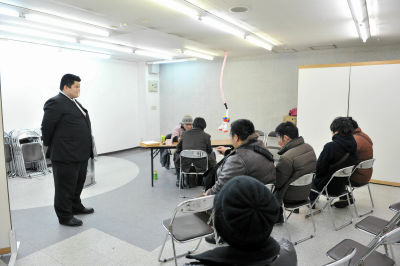 I wrote seriously one by one straight from the front.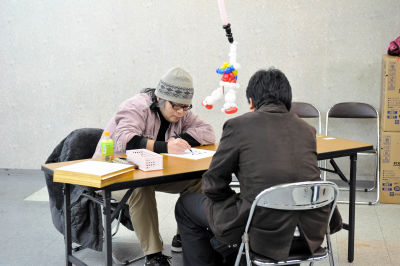 Although I showed what I was finished, I was quite surprised to see the characteristics of the principal.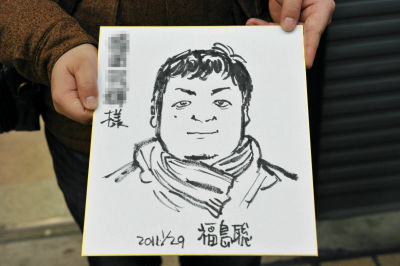 While I was drawing, I saw a Gundam style balloon on the right side of the desk, and it was oblique 45 degrees and I wrote a good feeling.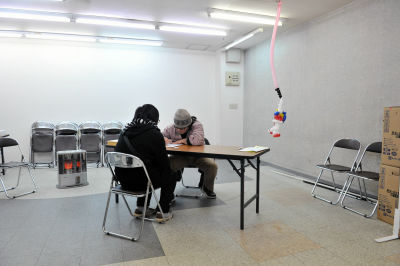 The turn came. In addition to caricatures, you can draw something you like from Satoshi Fukushima's work. I decided to draw two stars, the stardust and Nina, which are the protagonists of the new work "Stardust Nina". It seems to start drawing from the eyes.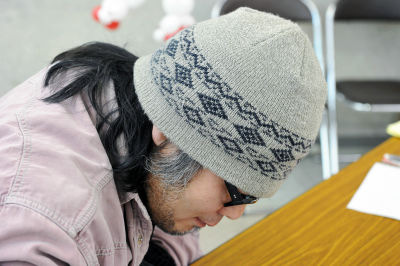 Without hesitating, I will write at a fairly high speed.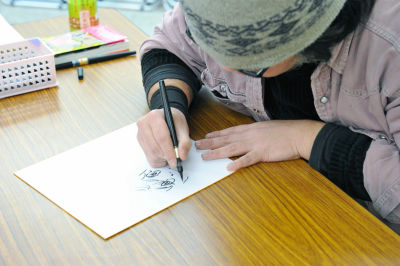 Drawing the hair ...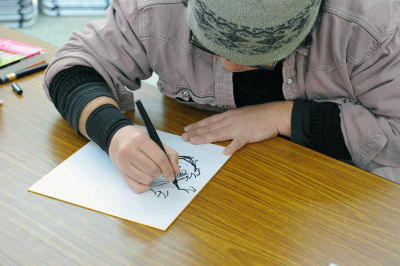 The face of the stardust was completed.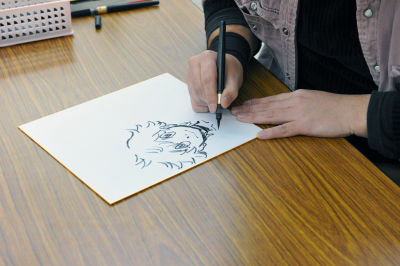 It seems that the wristband on the right is due to tenosynovitis. It is a professional illness of manga artist ...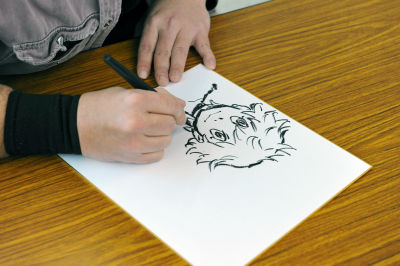 Stardust is completed in no time, the next is Nina's turn.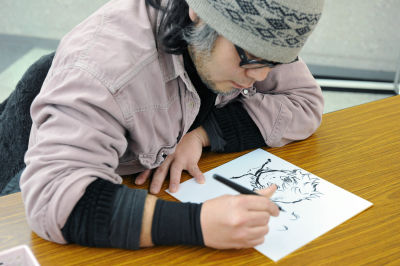 I will start drawing from my eyes.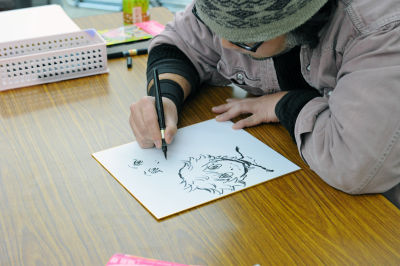 Did you know, I will stand up and draw. "It feels like a live feeling".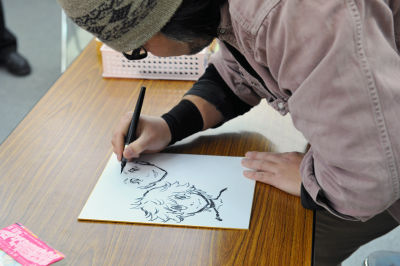 It is said that there is nothing to draw while usually standing. Also, it seems that it is very uncommon to draw such a large size picture.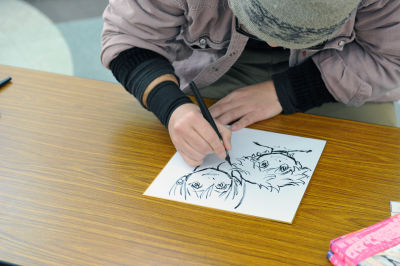 When I notice it, I am in the final stage. It is speed to really be astounded.



Nina is completed ......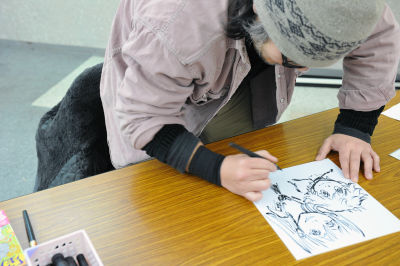 I got a address to be drawn.



Finally put the date and name.



This quality at a quick speed. It will take about 5 minutes to complete. It is truly.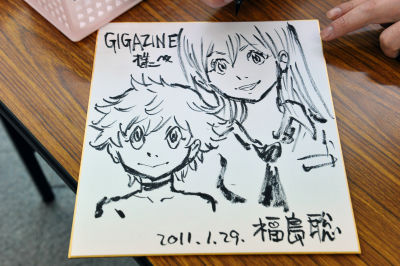 And, when I thought it was finally adding and drawing it. The neighborhood that sticks to perfection is a professional job.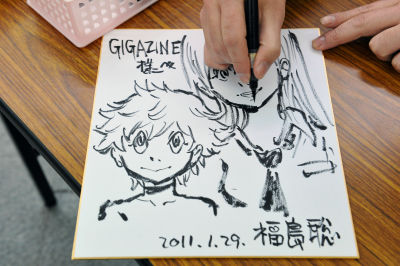 It was completed. "Take in the ZARD style (feeling that you do not photograph the face much clearly)".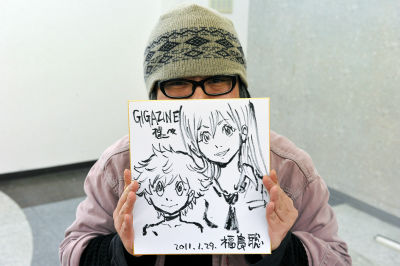 I got a signature painted in one volume of stardust Nina.



Satoshi Fukushima's initial "SF" entered.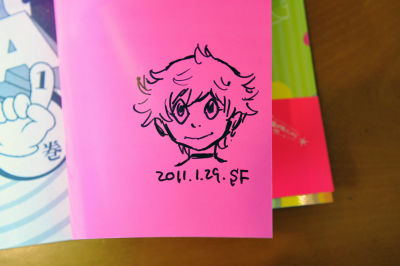 Another one is Nina.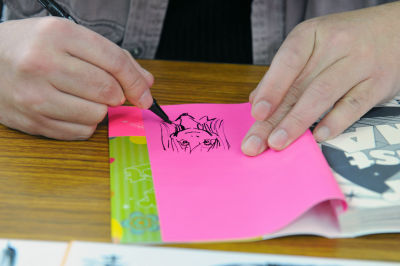 "I felt it was difficult to draw this felt pen," but this is still the finish.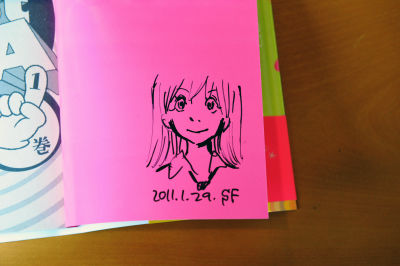 In addition, this time I drew itSign color paperWhenSign bookWe are looking for recruitment in the gift article to be held in April, so please look forward to it.