I tried the second bullet of new ingredients of rice porridge "Okayu of mushrooms and cheese" in the ingredients of soup stock Tokyo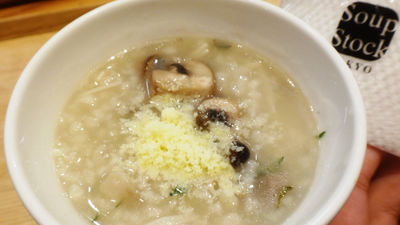 Soup Stock Tokyo, a completely renewed Japanese style porridge with Western style and Asian styleOKAYU (rice porridge)From the series, cheese is added to three kinds of mushrooms and finished in a mellow "Mushrooms and cheese OKAYU"Has appeared on Monday, September 21, 2015. Speaking of soup stock Tokyo soup is characterized by the ingredients going down, but I went to the shop to see what kind of rice porridge can be eaten.

Mushrooms and cheese OKAYU | Rice porridge | Search for products | Soup Stock Tokyo Specialty store of soup to eat
http://www.soup-stock-tokyo.com/menu/01/04/0000000236/

Arrived at the eat-in store at Soup Stock Tokyo.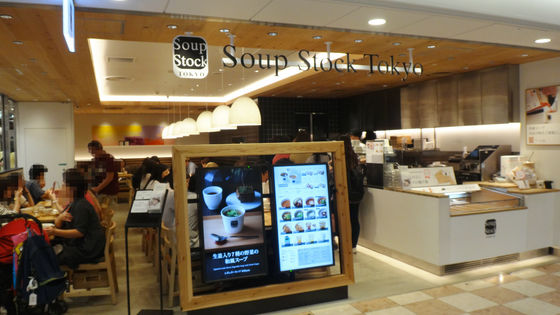 In the store I visited, in addition to soup and curry, "OKAYU series new work"Mushrooms and cheese OKAYU"That appeared on September 7,"OKAYU of pork and beetsIt was sold.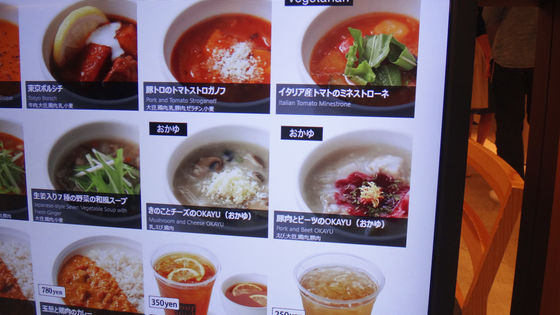 The soup and curry are warmed with a large amount of pot in the shop.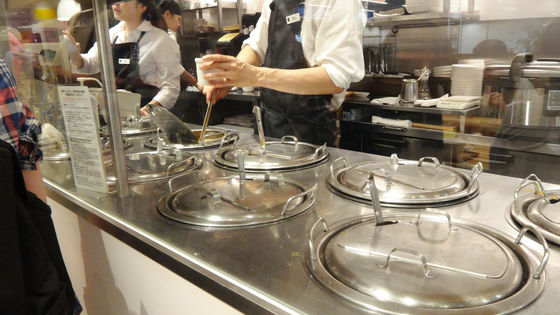 I ordered "Mushrooms and Cheese OKAYU" at the cashier and received it immediately. The price is 630 yen including tax.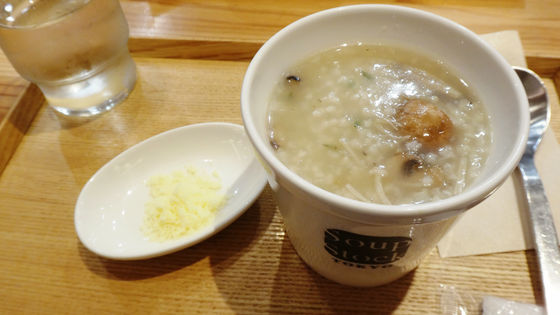 Rice porridge is light brown with mushrooms floating on the surface.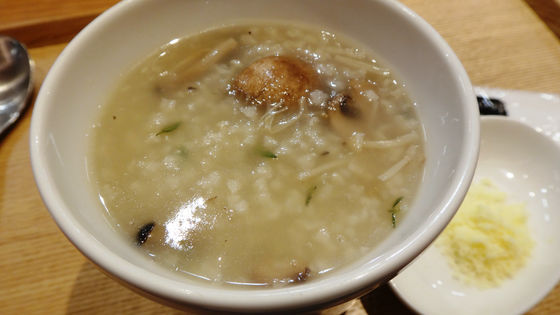 When stirring the rice porridge and scooping up the appliance from the bottom of the cup with a spoon, there was a large mushroom and sushi in addition to the mushrooms.



Mushrooms are crispy and crispy, and the three mushrooms' umami and smells are soaked in rice. Especially the mushrooms were greatly cut and there was a response to eating. Although it is "rice porridge", since the smell and taste of mushrooms are rich, it may be surprised if you imagine a sliced ​​white rice porridge.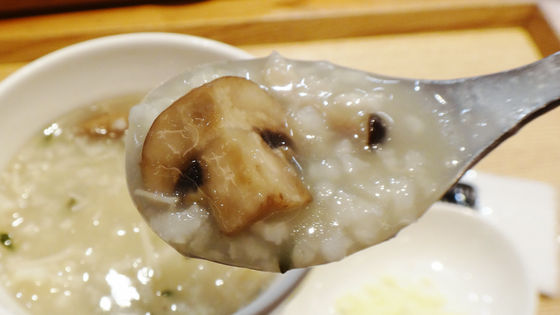 I tried to eat a little and I will put on a separate parmesan cheese.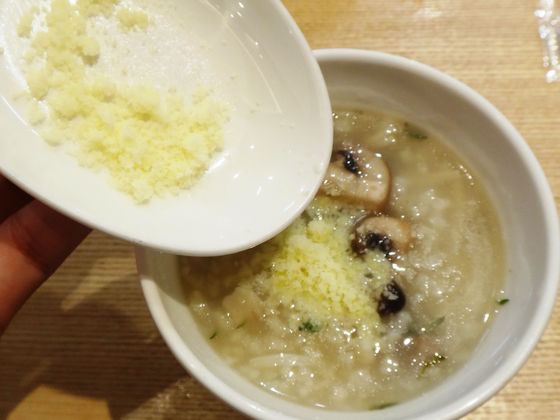 The cheese cut finely, it melted with the heat of porridge.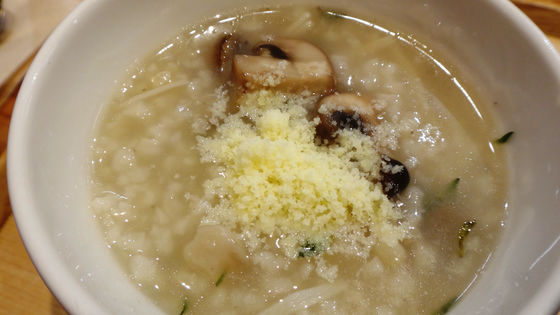 Since the OKAYU series uses rice cooked with chicken stock, it is finished in a porridge with a mellow flavor with a good compatibility of chicken taste with cheese. Because it contains plenty of mushrooms, it was quite satisfactory even with porridge alone.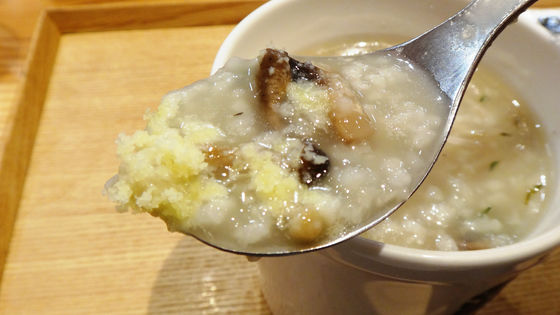 In addition, mushrooms and cheese OKAYU is for limited time until October 4 (Sunday).