I tried Matsuya's 'Gorotto Vegetable Soup Curry' where the spiciness of spices stimulates my tongue.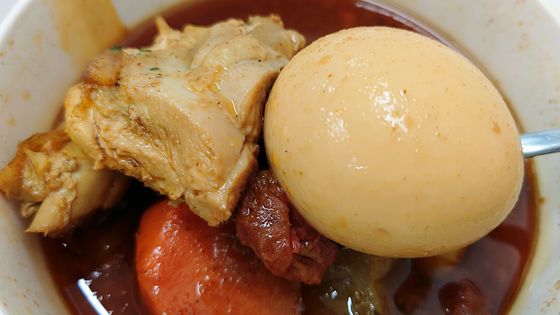 'Gorotto Vegetable Soup Curry ' supervised by the affiliated curry specialty store, My Curry Shokudo, has appeared at the beef rice chain store Matsuya from October 26, 2021, so I bought it and tried it. rice field.

Matsuya x My Curry Shokudo's new curry 2 types of 'Gorotto Vegetable Soup Curry' New Release | Matsuya Foods

https://www.matsuyafoods.co.jp/matsuya/news_lp/211026.html
Arrived at Matsuya, which is attached to the My Curry restaurant. The menu this time is supervised by the My Curry Cafeteria, but the stores that offer it are Matsuya nationwide except for some, and it does not have to be a store with a My Curry Cafeteria.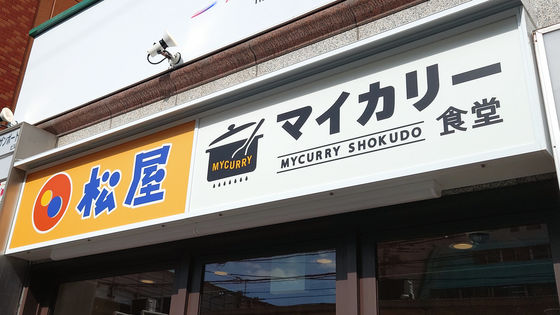 Rice is being served until 10:00 on November 9th.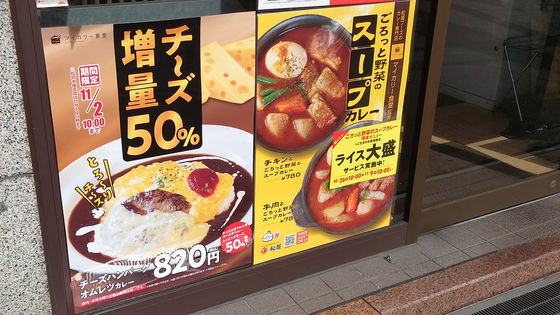 I bought it. The curry was put in a plastic bag after wrapping the container in a small bag, but there is a faint spice scent outside.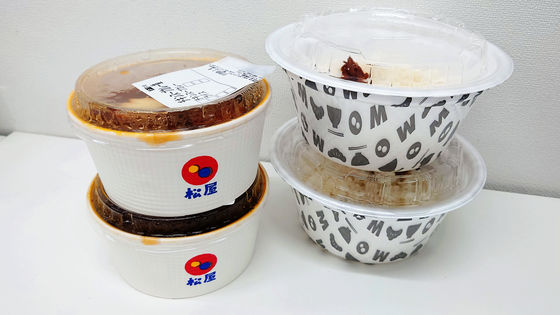 The left is 'beef and vegetables soup curry', and the right is 'chicken and vegetables soup curry'.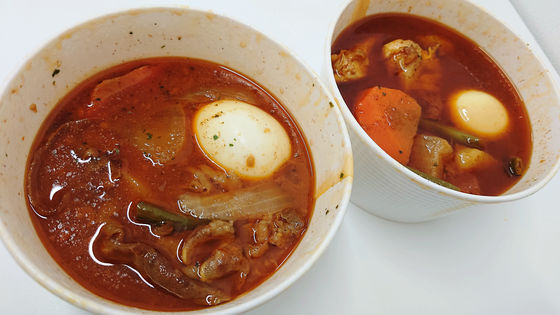 I tried to bring the ingredients. Beef and boiled eggs (half-boiled), carrots, green beans, radishes, etc. are certainly included.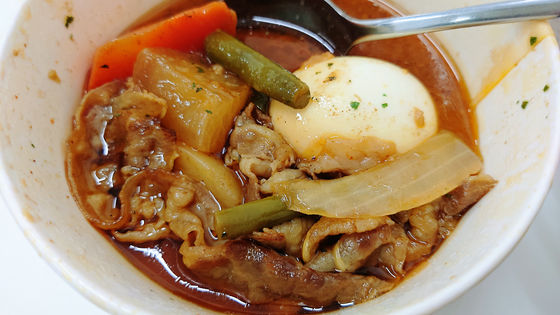 For chicken, the chicken itself is rather large.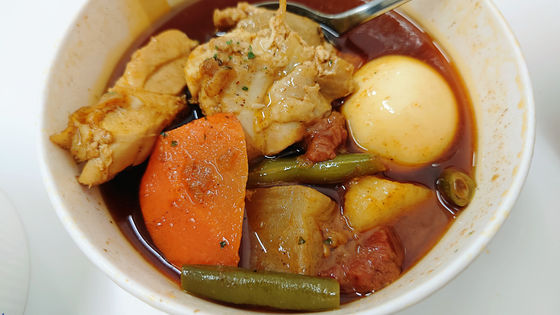 The average amount of rice is about 220g.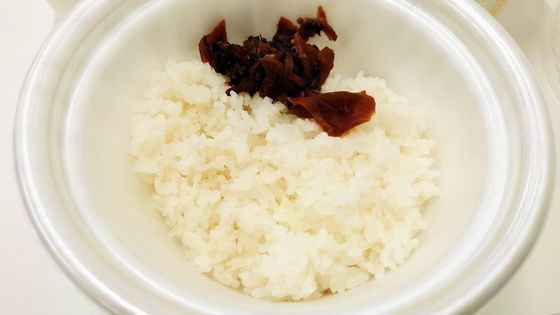 The 'beef and savory vegetable soup curry' felt like a mellow sweet curry the moment I put it in my mouth, but the spiciness of the spices immediately rushed to my tongue. By that amount, the sweetness of vegetables such as radishes and carrots stands out and is well-balanced.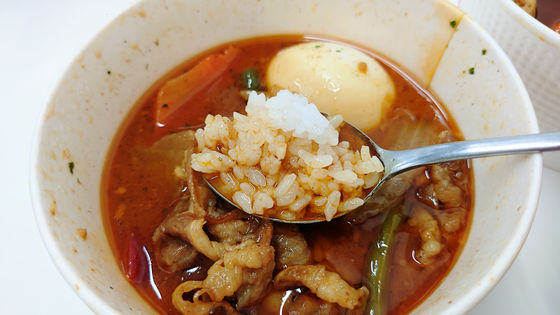 'Chicken and Gorotto Vegetable Soup Curry' is not only vegetables but also chicken, which is big enough to eat. In addition, the spiciness of 'chicken and roasted vegetable soup curry' seemed to be transmitted not only to the top of the tongue but also to the back of the throat.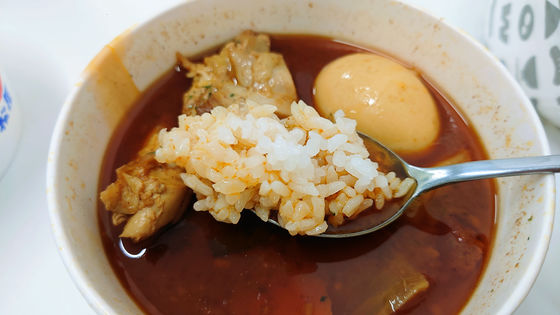 'Beef and vegetables soup curry' and 'Chicken and vegetables soup curry' are 780 yen each including tax and are on sale at Matsuya nationwide.