Addictive successive 'Goromo Chiki' appeared as rich butter chicken curry Matsuya 'Gorgo chicken butter chicken curry' tasting review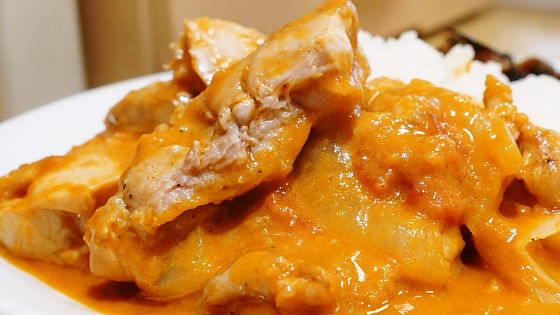 Was appeared in the store limited to July 'the best too,' 'Nearby not be sad to do in the Matsuya' and 'purring chicken butter chicken curry' that the voice from the fan after another is August 6, 2019 (Tuesday ) Has appeared. The roast chicken butter chicken curry is a Matsuya-style curry specializing in the taste of Matsuya Foods' curry specialty store "My
Curry Shokudo
". The
roasted chicken curry
that appeared in 2015 was addicted one after another, but we have quickly confirmed the taste of the curry that succeeds the name of "Goryo Chiki".
The popular "Burkish Chicken Butter Chicken Curry" is now available nationwide from Tuesday, August 6, 2019! | Matsuya Foods
https://www.matsuyafoods.co.jp/2019/08/02/5098/
Arrived at Matsuya.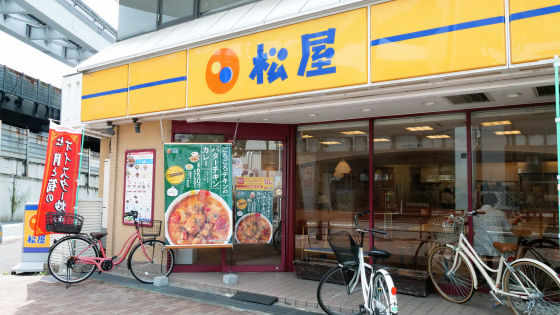 At the store, the butter chicken curry of chicken was widely appealing.



I ordered a regular butter chicken curry (650 yen including tax). You can attach raw vegetables for a plus of 100 yen, but this time, I chose the type without.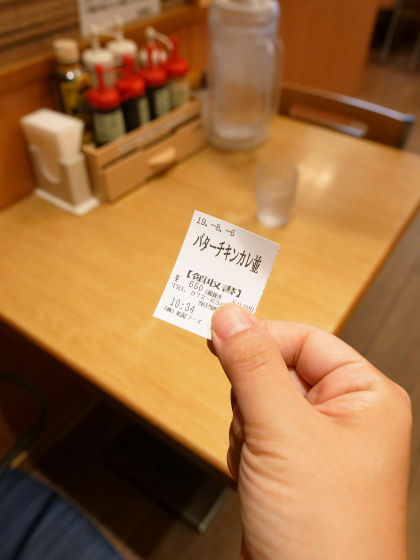 After ordering, the chicken butter chicken curry arrives in about 5 minutes.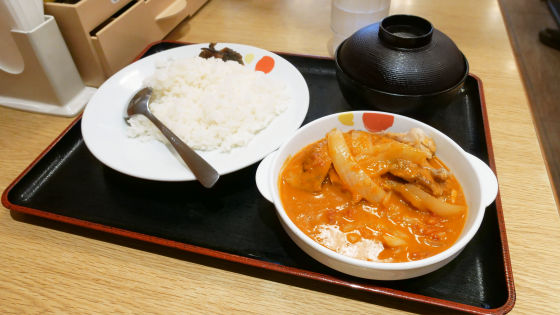 The dish with curry is about the same diameter as the iPhone SE with a total length of 123.8mm.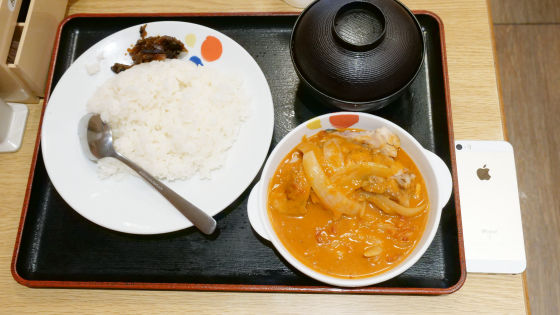 As soon as you eat a bite, a mass of umami spreads in your mouth, combining the richness of butter and the sweet and sour taste of tomatoes. The spiciness is subdued and it has a stew-like finish, but the spice aroma passes through the nose and is slightly ethnic.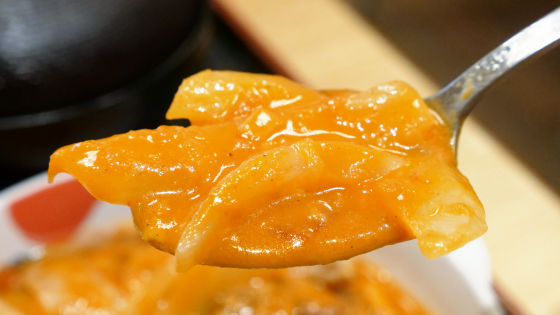 The spiciness is modest, but it's quite thick, so I'm going to add plenty of rice.



You can see how much chicken is on the rice. Rather, the leading role is chicken, or "chicken curry" level.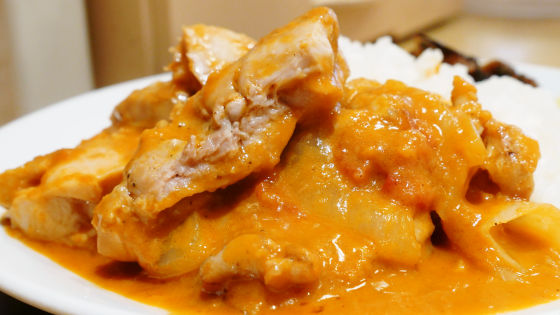 This size of chicken is enough to eat. Every time you chew, the meat juice overflows.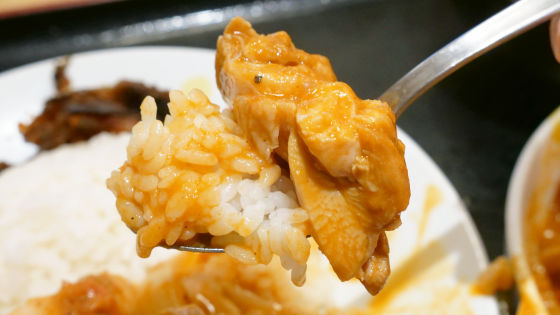 In addition to chicken, it has onion with a slightly crispy texture and tomato pulp, so you can enjoy the sweetness and sourness of vegetables.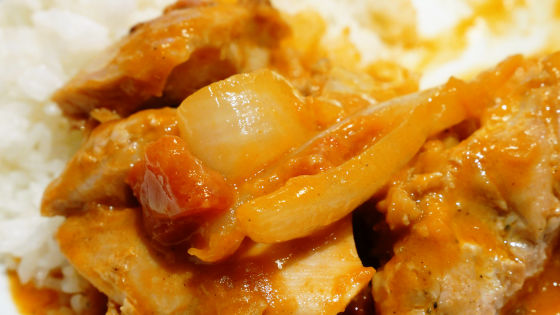 Because it is handled in the same way as Japanese-style curry, it is pickled next to the rice.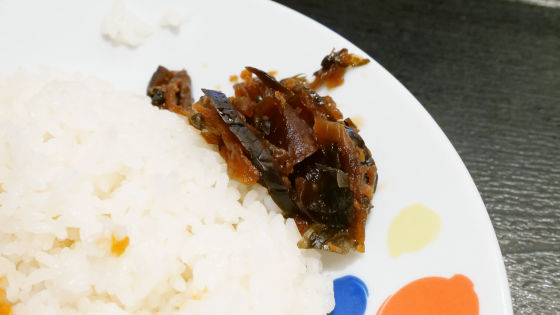 The curry is moderately spicy, but because it was a hot season, I gradually sweated as I continued to eat. Miso soup serves to calm your mouth at such times.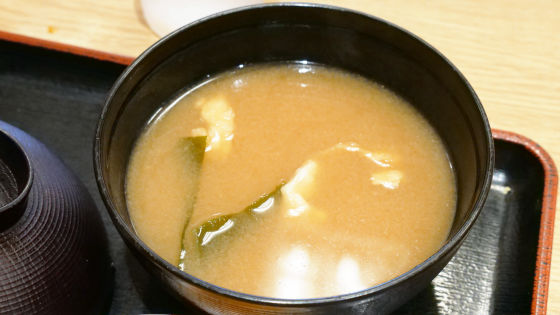 Assorted chicken butter chicken curry is 650 yen including tax and 750 yen including tax. In both cases, it is possible to attach raw vegetables for an additional ¥ 100.