I tried 'OKAYU of pork and beets' whose ingredients entered rustling at Western style porridge of Soup Stock Tokyo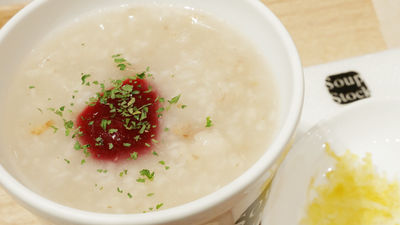 In "Soup stock TOKYO" where you can eat plenty of soup ingredients, curry andRice porridgeMenu other than soup such as soup is also substantial, but "OKAYUSeries has appeared on Monday, September 7, 2015. Because I was concerned about what kind of taste it is, it will be a new product "OKAYU of pork and beetsActually went to the shop and tried it.

"Soup Stock" 's "porridge" became "OKAYU" | Soup Stock Tokyo Specialty store of soup to eat
http://www.soup-stock-tokyo.com/campaign/sp_okayu.php

Arrived at the eat-in store at Soup Stock Tokyo.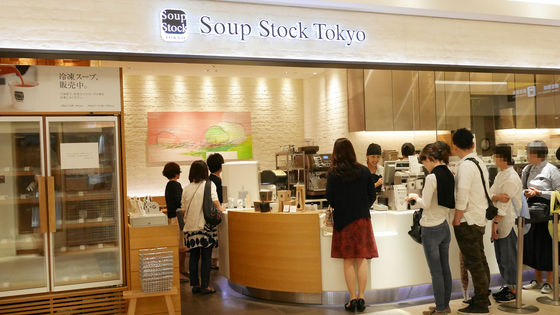 In the "OKAYU" series, we cooked raw rice with a chicken-based chicken stock, soaked in rice with the taste of soup stock, and finished it with a lot of porridge to make it a rice porridge with eating habits about.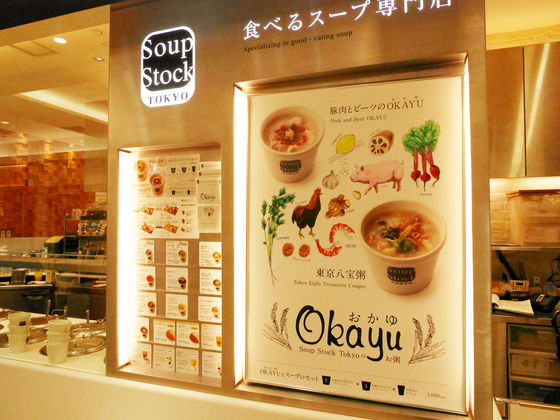 I found "OKAYU" in the menu table. Each price is tax included, regular regular cup single item 630 yen, drink set 830 yen, small cup OKAYU and small cup soup set 1000 yen, regular cup OKAYU and small cup soup set is 1230 yen .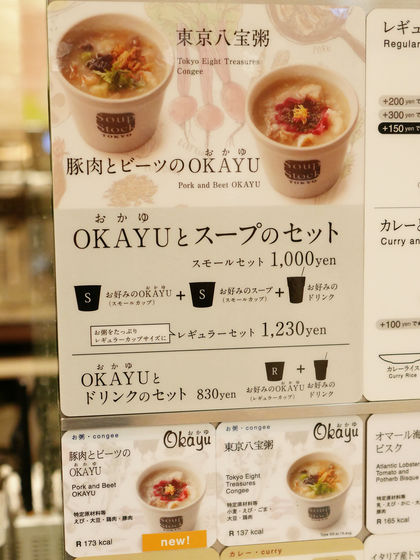 New product "OKAYU of pork and beets"When ordered with a regular cup separately, I was able to receive it at the counter next to the check-in soon, so I will try and eat at once.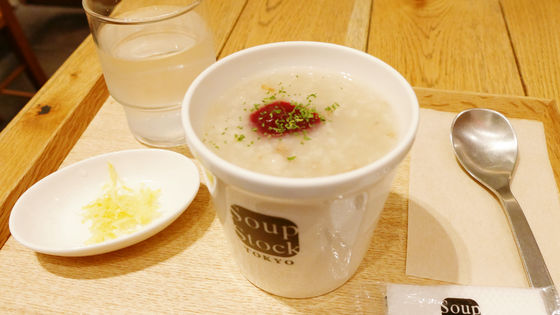 Speaking rice porridge with water boiled with water added, it usually has a whitish color, but "Pork meat and beets OKAU" is brownish because the rice is cooked with chicken stock It is. On the porridge is a red purple beat sauce and parsley.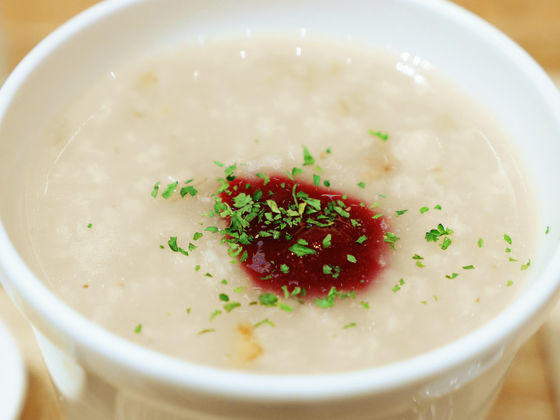 Lemon peel as a separate item, please eat rice porridge and please do toppings as you like.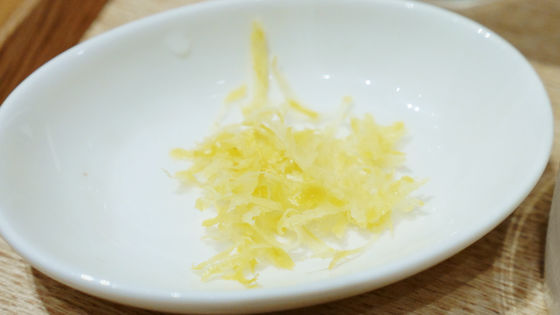 As soon as you eat a bite, the rice porridge cooked softly to the extent that the grain feeling of rice will remain a little, the fragrant chicken soup is overwhelmed by the whole, a gentle taste that you can relax and feel relaxed. Because pork and lotus root are riddled, eating and answering is enough.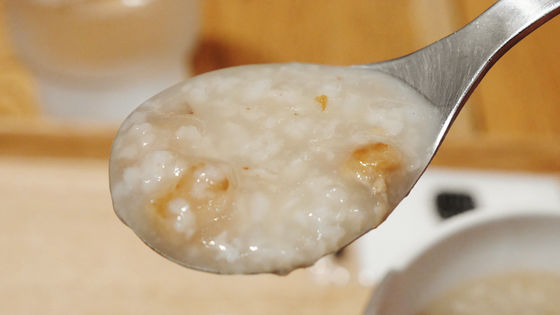 Beat paste of vivid coloring is not familiar as a ingredient of porridge of Japanese food, but sweetness of root vegetable like turnip is felt.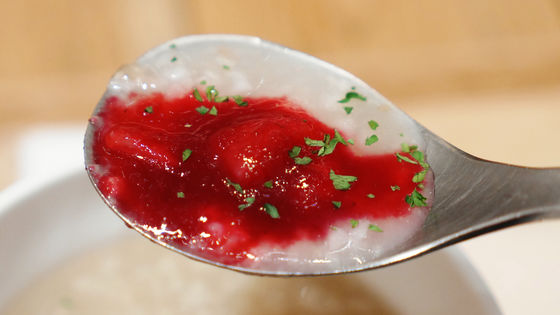 However, beets have a unique bitter taste compared to turnips used for Japanese food. As bitter sauce became somewhat mellowy when mixing beet sauce, sauce seems to be mixed well with sauce.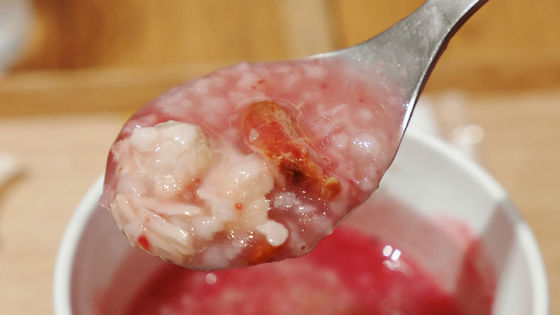 Let's add lemon peel at a place I ate a little.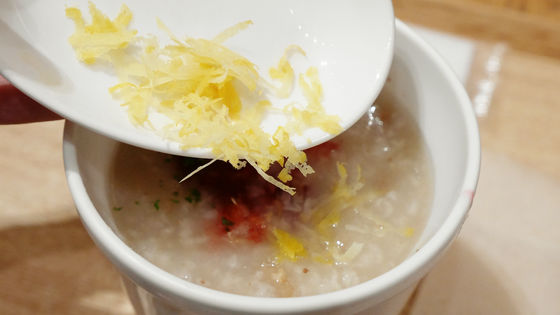 Plus the lemon's refreshing acidity further enhances the chicken soup's umami, making it a menu that can take nutrition firmly even during the hot weather season.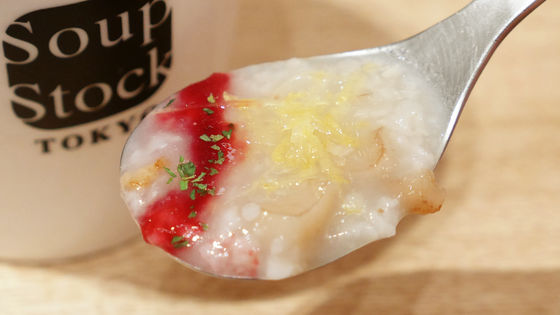 "Pork and beets OKAUU" is a limited-time menu until 20th September 2015, and from September 21 (Monday) "Mushrooms and cheese OKAYU"Thai style porridge of pork and semi-eggWill appear. In addition, the OKAYU series is a limited menu of soup stock TOKYO eat-in shop, and caution is necessary because there is no handling in the frozen soup shop "Eat at home soup stock TOKYO" developed mainly in department stores.