I baked chicken and baked crispy texture & chewy Kentucky "baked fried chicken" and "grilled rice ball with rice" "moon view twister"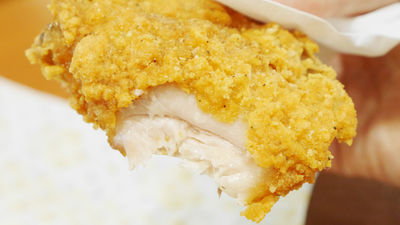 From Thursday September 3, 2015, from domestic chicken with seasoned salt, pepper, onion and garlic from Kentucky, put on clothes containing white sesame, baked in domestic chicken, baked in oven for 10 minutes "Grilled fried chicken"Or"Grilled rice ball with grains"Tsukimi Twister"Appeared in limited quantities. It is said that Kentucky 's first new manufacturing chicken fried and baked can taste a crisp crunchy texture so far so I tried all three kinds of new products including baked fried chicken.

Fried and baked, a new recipe of chicken appeared! "Baked fried chicken" New release on September 3 - Simultaneous release of rap sands "Tsukimi Twister" and "Grilled Onigiri with five grains" unique only in autumn -
http://japan.kfc.co.jp/news_release/news150818kfc.html

Arrived in Kentucky.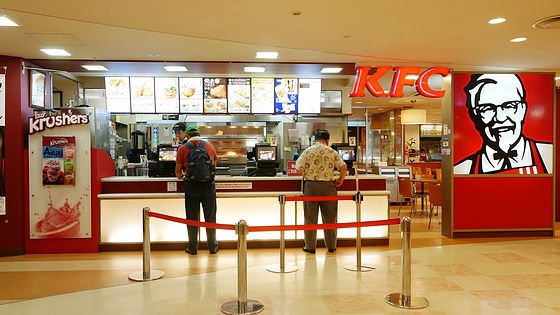 "Baked fried chicken" was announced on a big poster.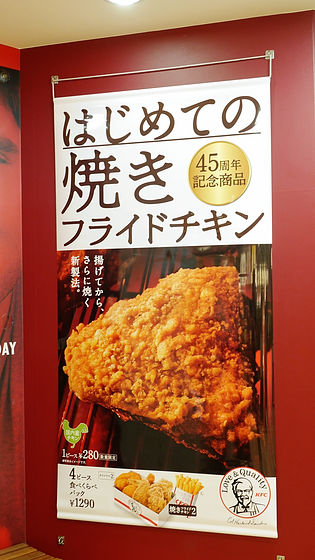 I will order "baked fried chicken", "grilled rice ball with five grains" "moon view twister" at once.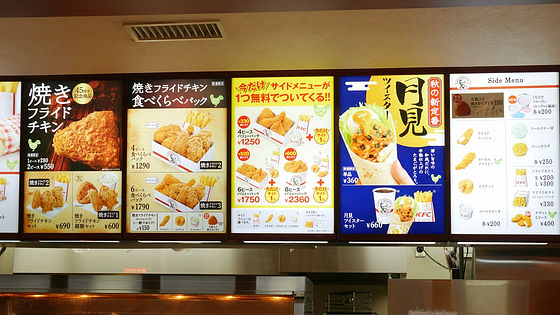 All orders were delivered in about 5 minutes.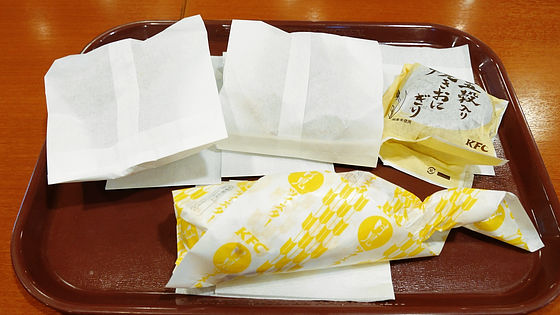 Firstly from "baked fried chicken". When asked for 2 pieces, the part was wing and rhinoceros.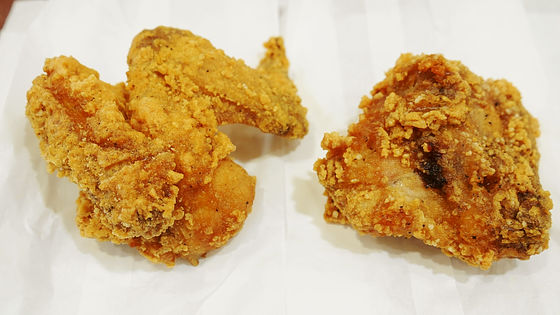 First off from the wing.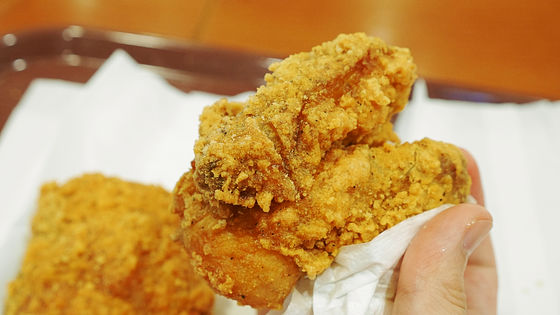 The original chicken of Kentucky is a texture that is similar to the clothes with grease, but since the baked fried chicken is then baked in the oven, the texture is crisp. As I baked, the clothes' oil has fallen moderately, I can eat it easily, the stomach will not be leaning back. Unlike the original chicken, it is said that domestic chicken made with salt, pepper, onion and garlic flavored with domestic chicken and wearing clothing containing white sesame seeds, it is a taste like peppermint effected by pepper.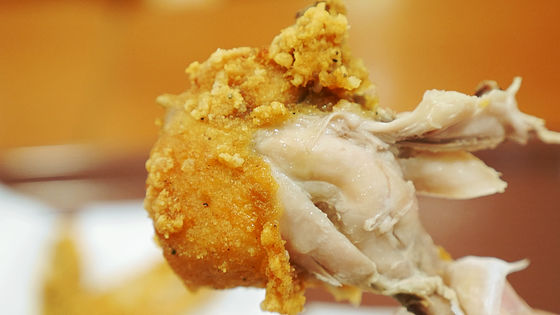 Next I will eat baked fried chicken rice.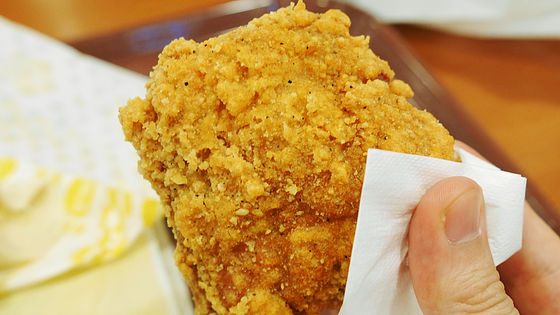 Sometimes a lever-like part is felt, so it seems better for a person not good at asking another part. It is more juicy than wing and you can taste the clothing of crunchy crispness as much as you want.



Next is "Grilled rice ball with five grains".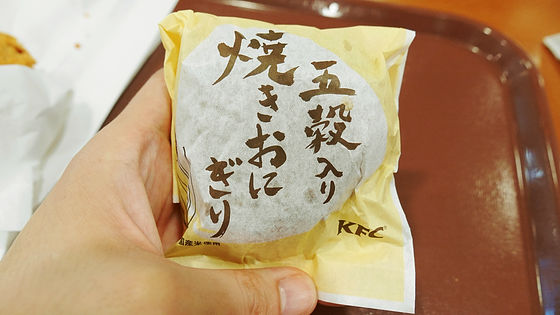 When I took it out, it contained baked rice balls that appetizing and soaked up soy sauce and baked up.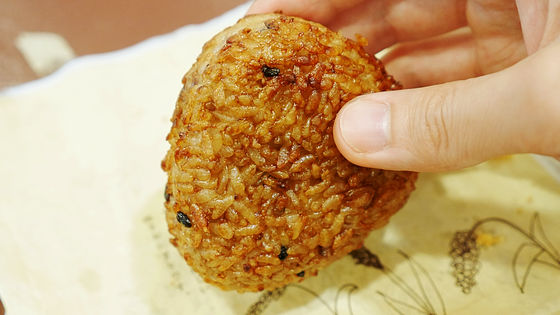 When eating it, the outside is brilliant, the inside is moist texture, the taste is gentle taste gentle against the dark hue. It is delicious even if it is not too thin, but it was also the perfect seasoning for accompanying baked fried chicken. Fifth grains are five kinds of barley, black rice, brown rice, crack, rice crackers, large grains such as black beans are not contained and it is not felt much in the texture, but you can enjoy the scent of grain different from white rice. There are also "fried fried chicken set menu set" with baked fried chicken, baked rice ball with rice balls and cooked slices set, so it is the best set for those who wanted to eat chicken and rice.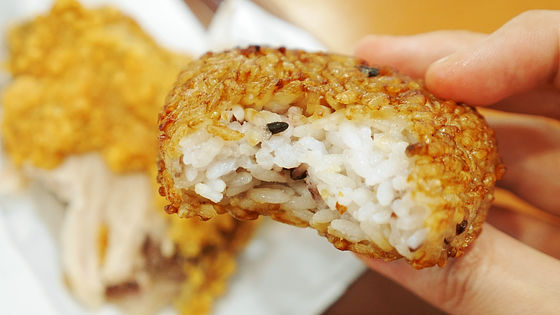 The last is "Tsukimi Twister".



Special made Japanese style It is a new staple of autumn wrapped in a tortilla with bone-free skinless bone without kernel crispy, half-egg egg, Hyogo prefecture baked paste, cabbage.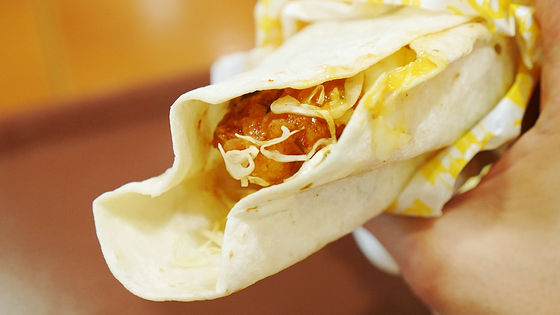 Since I could not find a semi egg egg, I tried opening the tortilla and it was in my back.



When eating, special smell like Japanese style breath of muddy spreads in the mouth, seasoned to match with chicken refraining from sweetness of Mitarashi. I had a pretty good job of finishing foods such as tortilla and kernel crispie in a Japanese style, with a compatibility with Japanese style flavor of baked goods flavor.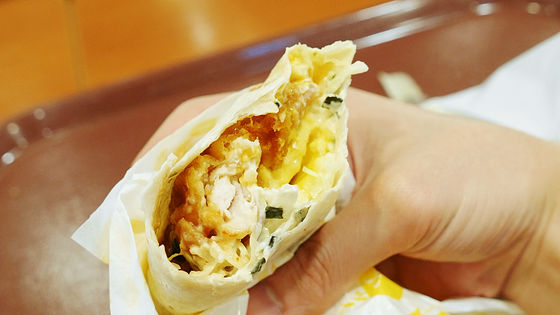 In addition, all prices include tax, "baked fried chicken" one piece 280 yen, "five grain baked rice balls" one 180 yen, "Baked fried chicken set menu set" 600 yen, "Tsukimi twister" one 360 It was a circle.