Capacity and price of "iPhone 6S / 6S Plus" will leak before Apple's new iPhone announcement event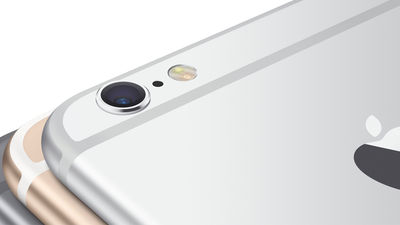 "New iPhone is expected to be announced"Special Event September 2015While refraining from September 9, 2015 one week later, the so-called "IPhone 6S / 6S Plus"The main body capacity and price of the iPhone's new model which is called" leaked ".

Apple Event: New Apple Watch bands, 16GB iPhones confirmed with 7000 series aluminum | 9to5Mac
http://9to5mac.com/2015/09/02/iphone-6s-16-gb-7000-series-aluminum/

Following the release of iPhone 3GS in 2009, the iPhone has been equipped with a main body capacity of 16 GB or more as the demand for large capacity smartphones capable of video playback and installing a large number of applications can be increased. On the new iPhone4K movie shooting quality possibleAlthough it is reported that it will become, the main body capacity is the same as the previous model iPhone 6/6 Plus16GB · 64GB · 128GBIt is expected to be three kinds. In addition, the price is iPhone 6S $ 199 to 399 dollars (about 24,000 yen to 48,000 yen), iPhone 6S Plus $ 299 to 499 dollars (about 36,000 yen to 60,000 yen), here also iPhone It is expected to be about the same as 6/6 Plus.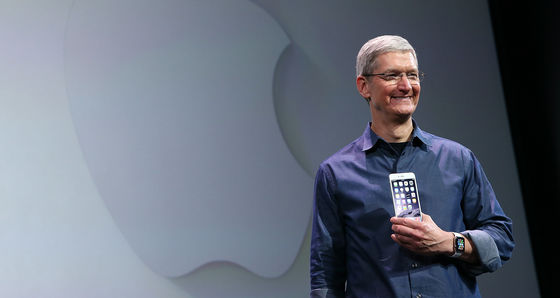 According to Apple sources, with the advent of the new iPhone, the old model iPhone 5s will remain in the market as a "body priced free" model, and iPhone 5c will be discontinued. Moreover, it is seen that "iPhone 6c" made of polycarbonate which will succeed the iPhone 5c will not be announced at this event.

Devices that may be "iPhone 6c" mistakenly appeared on the Apple Store for a moment, the images are GIGAZINE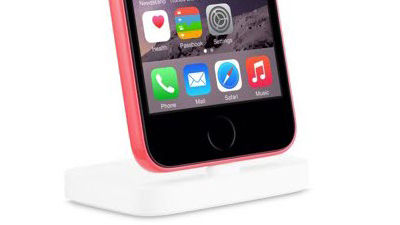 In addition, the main body material of the iPhone 6S / 6S Plus is expected to be used for 7000 series aluminum which was first adopted by Apple Watch Sport. According to Apple "7000 Series Aluminum Alloy is 60% stronger and lighter in weight than conventional alloys", it is said to be "bend only in a pocket"Problems with strengthCompared to the iPhone 6 that had, there was a significant improvement in strength on the new iPhoneDiscovereddoing.

Also, at the announcement event, a new band for Apple Watch Sport will also appear, as Johnny Ive, who is in charge of designing Apple products, announced in April 2015Private eventIt is thought that a new color was chosen from among the bands quietly announced at.

The new iPhone presentation event is scheduled to be held from 2:00 am on September 10, 2015 in Japan time.