The next Safari for the new iPhone is an ad block and the reading speed is explosion speed & traffic saving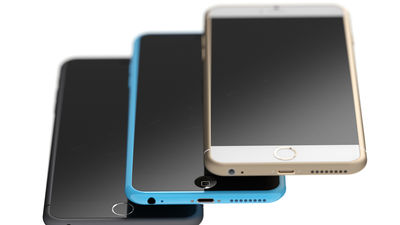 ByMartin Hajek

Prospects to be announced on 9th September 2015Apple's new product "iPhone 6s" is a new mobile-oriented OS "IOS 9"Will be installed. I know that Safari on iOS 9 browser is equipped for the first time with ad blocking function, but installing ad block extension in beta version of Safari leads to faster reading speed and higher data traffic It became clear that it became fewer.

Crystal Benchmarks - Murphy Apps
http://murphyapps.co/blog/2015/8/22/crystal-benchmarks

Safari of iOS 9 has an item "ContentBlocker" in the setting, and by adding an extended functionIt is possible to hide advertisements displayed when browsing the webSo, the installation of the function to block the advertisement became a big topic as it becomes the first attempt as Safari for mobile.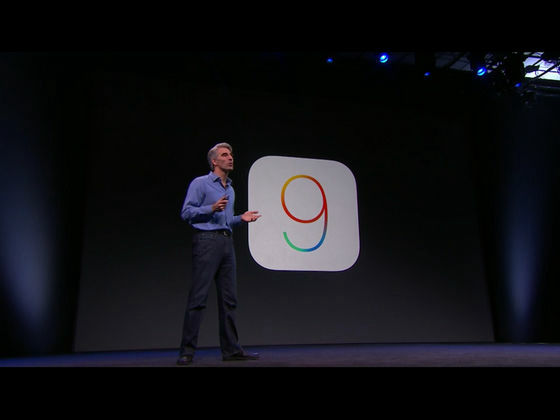 Advertisement extension for iOS 9 Safari "Crystal"Murphy Apps has investigated how it affects the reading speed and data traffic volume by installing the same application on iOS 9 beta and blocking advertisements. Survey using iPhone 6 PlusNew York Times·Business Insider·MacworldSuch as Safari with ad blocking function turned off and Crystal installed and checking the loading time and traffic in Safari with ad blocking function turned on for news sites.

The following bar graph shows the time taken to load each news site, red is "Safari with ad blocking function off" and blue is "Safari with ad blocking function on". For all sites, "Safari with ad blocking function on" has less time to load, the difference is obvious at a glance. Safari with the ad blocking function turned on is on average 74% faster than when reading speed is off, and it seems that the difference in 10 pages examined was about 70 seconds in total.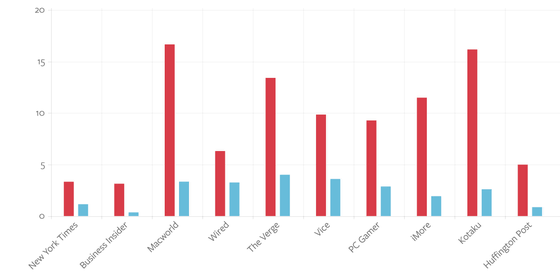 The graph below compares data traffic volume. Although there is a difference in the difference in traffic volume between off and on depending on each site, as a result, the data traffic decreases at all sites. On average, the advertisement blocking function turned on had about 53% less traffic than when it was off.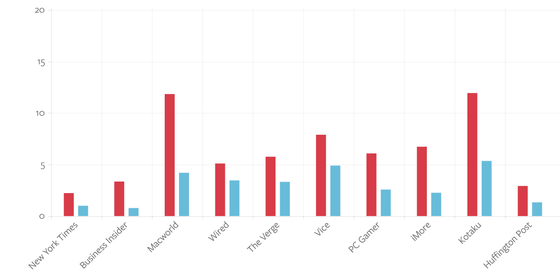 From the survey results it is clear that installing extension function of ad block in next Safari for iPhone and iPad saves reading time and communication volume. Safari's ad blocking feature seems to be a good news for users, but it can be a pain to the side who supplies mobile ads.

· Continued
Advertisement deletion application "Crystal" starts payment plan for advertisers to display advertisement - GIGAZINE