Even if it rots it will not be a snail "Ferrari broke even if it breaks" It will go through the ground 10 million yen total loss F12 Berlinetta is on sale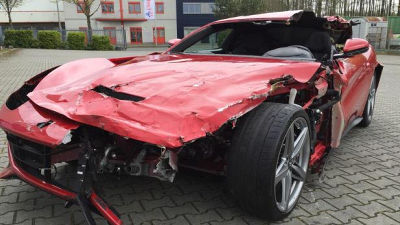 Although something of a high grade gets somewhat worse, something worthwhile is said to be "rotten even if it rots" but secondhand cars like this proverb are applicable in the world of luxury cars are exhibited. Super high-end sports car whose new car price exceeds 30 million yen "Ferrari · F12 BerlinettaDespite the unrelenting state that it became bogoboko in the accident, it is sold with the price of over 10 million yen over which the general luxury car's new car is likely to buy, and it is calling a topic.

Ferrari F 12 BERLINETTA, KARBON-PAKET, NEUPREIS 355.000, als Sportwagen / Coupé in Gronau-Epe
http://suchen.mobile.de/auto-inserat/ferrari-f12-berlinetta-karbon-paket-neupreis-355-000-gronau-epe/211547532.html

Ferrari · F 12 Berlinetta,599 GTB FioranoIt appeared in 2012 as a successor toFRA 2-seater flagship model, equipped with a 6.2 liter V 12-cylinder engine, with 545 KW (740 hp), maximum torque 690 N · m (6000 rpm), 0-100 km / h acceleration 3.1 s, maximum speed 340 km / h A boasting high performance car. The new car price in Japan is 37.3 million yen (tax included), which is the best model among Ferrari current sales vehicles.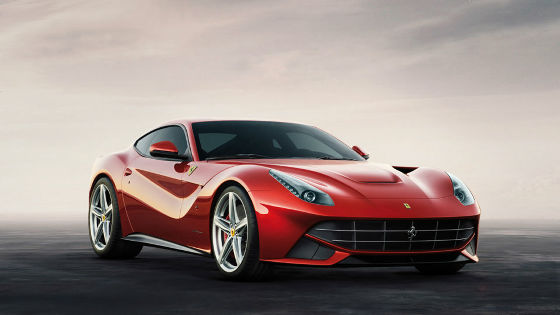 Because Ferrari restricts the number of manufacturing to avoid a decline in the brand value, it is also Zara that it waits one year from order to delivery. Therefore, the user who wants to get it anyway quickly even purchases a parallel imported car or a used car with a premium, but what a Ferrari · F 12 Berlinetta who has almost completely lost due to the accident is 10 million It is sold at a price exceeding the yen.

This is F12 Berlinetta now on sale at the German · Gronau near the border with the Netherlands. Although it is a rear view that draws a flowing line, you can see a dent near the tail lamp, and you can see large damage to the door when turning your eyes toward the front.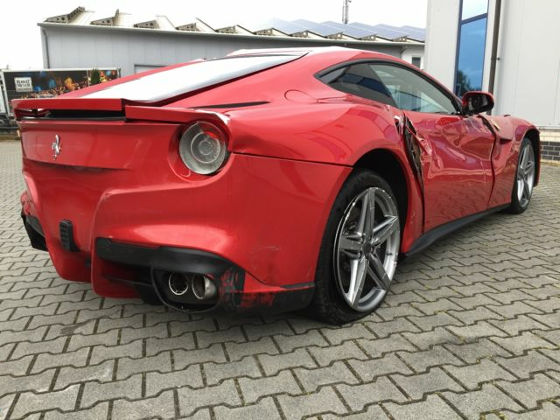 Looking from the side like this. It seems that the right rear tire is also punctured.



An even more miserable appearance appears to the front desk.



The left front part was markedly damaged. Apparently it seems I got an accident from the left front.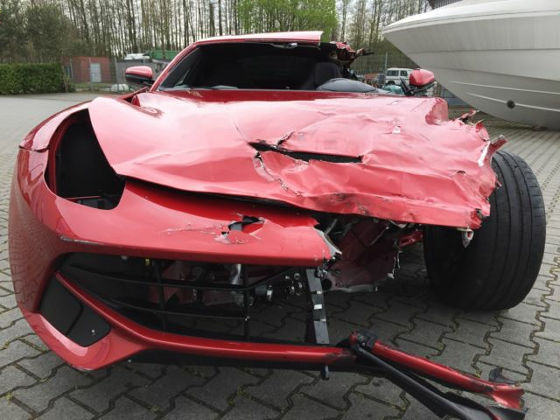 The left front fender has disappeared, and the hood looks badly painful. The windshield was also crushed into fine dust.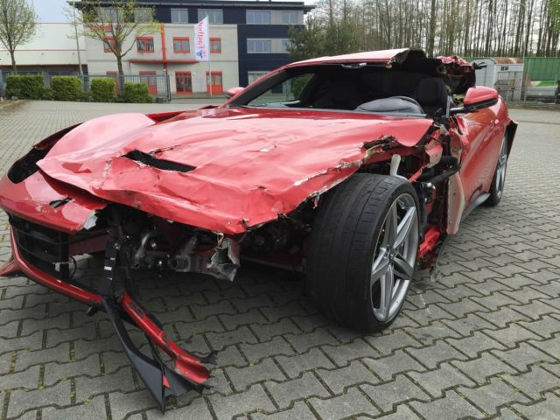 The fact that the left front wheel looks intact is a kind of miracle. The mystery will deepen what kind of accident it was.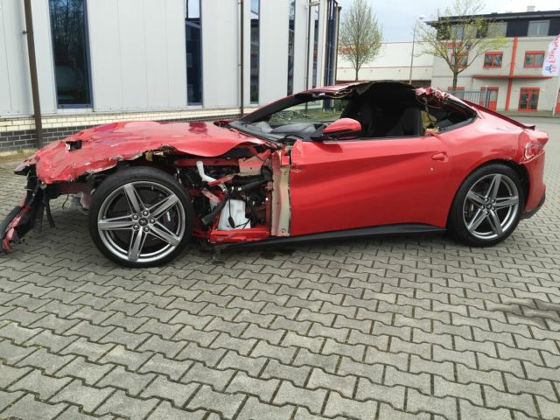 The left rear was also greatly damaged.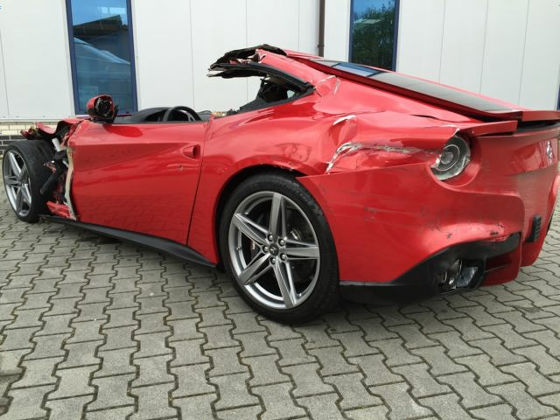 It is due to shock, or the trunk lid is also slightly floating up.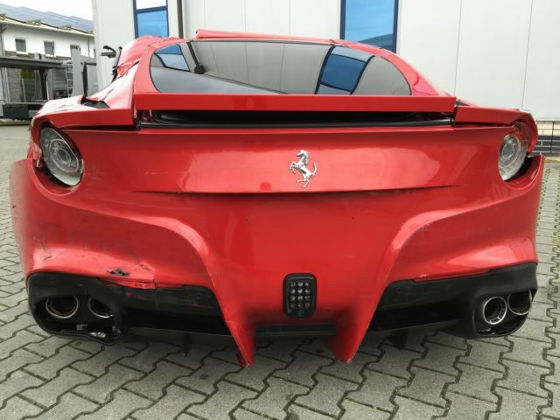 Inside is like this.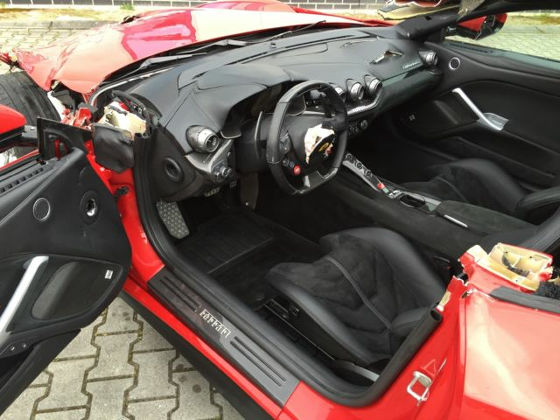 A trace where the air bag protruded into the steering wheel.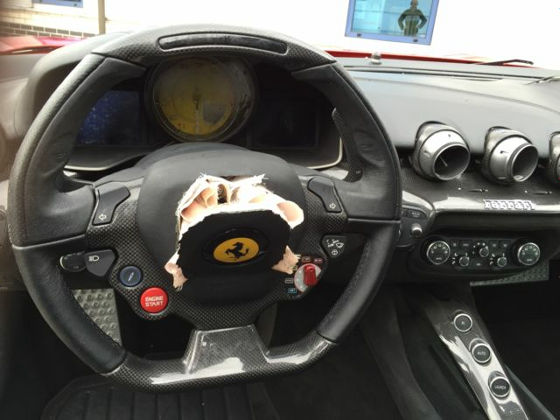 An intact pattern around the dashboard and center console.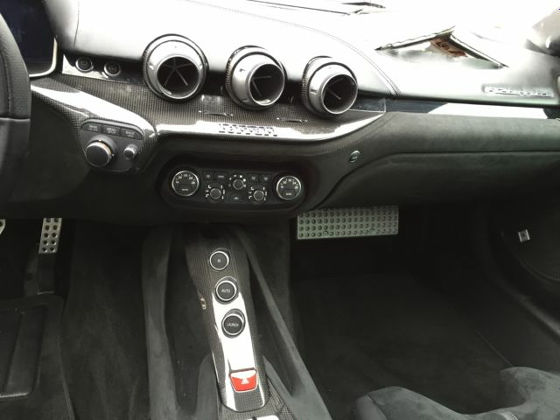 It seems that the air bag on the passenger side also operated, but there is no big damage other than that.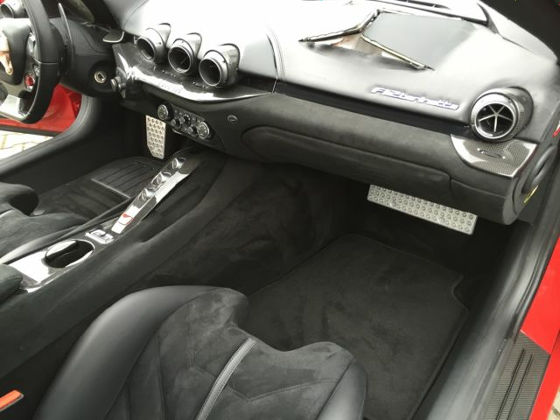 The V12 engine under the bonnet looks barely saved.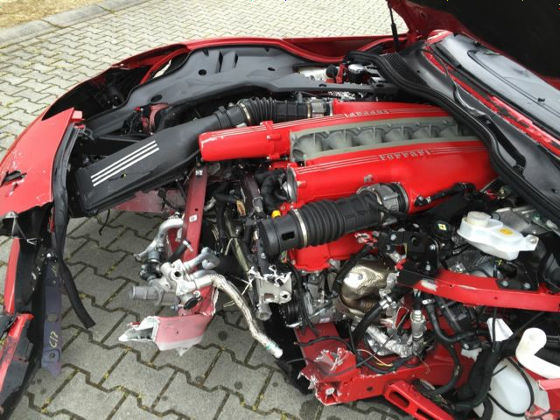 In addition, there was no trace around the suspension on the left front and it disappeared.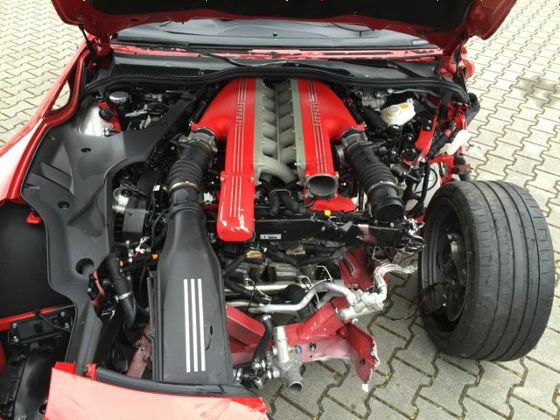 The bucket seat seems to be safe in both sides.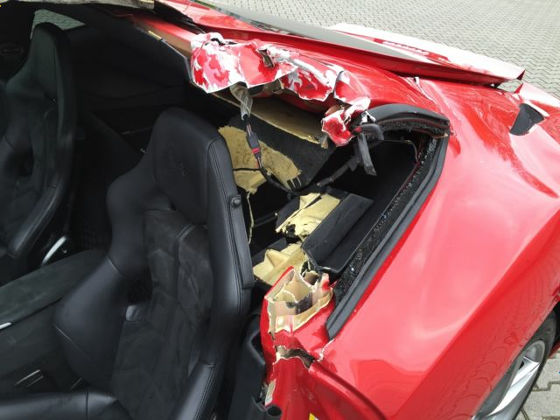 This F12 Berlinetta is a German automobile trading service "Mobile.deOn the main body price of 64,705 euros (about 8.9 million yen), on sale with value added tax is sold at 76 thousand euros (about 10.6 million yen) in total. The mileage is 15,000 km.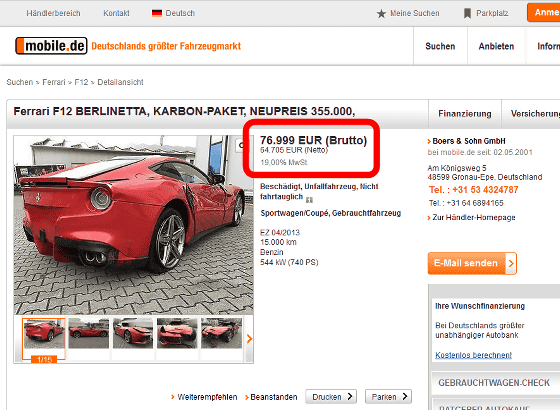 F12 Berlinetta employs a space frame chassis that uses 12 kinds of alloys mainly made of aluminum as a material, so restoring the body that has been crushed so far is cost, time and perfect performance Given the risk of being able to regain it, it can be expected to be a very difficult business.




Therefore, instead of reviving the accident vehicle itself, it seems to be said that it is the most realistic to use for parts removal, but even if the engine is intact, is there any value for 10 million yen for the remaining parts It is subtle. What on earth do people purchase for what purpose ...? Whether a buyer appears or not, the interest is inexhaustible at the end of my visit.
in Ride, Posted by darkhorse_log