I tried eating "Potato curry noodle bread" packed with fried potatoes and curry udon in a tightly packed carbohydrate drink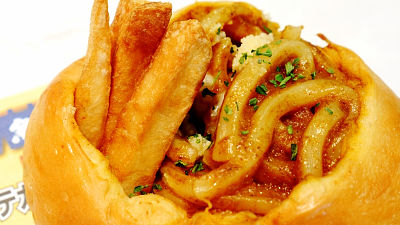 Hankyu soba sold and gained popularity "PotatoesDerived from Fried French Fries, with a Dawn on a Szoba "Pota Zaru soba", Pote Udon udon noodle pan made"Pote Udon Bread"And so on have appeared, but finally put" Fried Potatoes in Curry Udon "Potato curry udon"Bread made"Potato curry udon bread"Was released until. I actually eat a dish of the name 's dish which only sounds like an aggregate of carbohydrates and oil.

The second most popular "Pote Udon Bread" now! New release of Hankyu soba "Potecare Udon Bread" New release from August 15 (Sat) at limited time bakery cafe FREDS CAFE 7 stores | Hankyu Hanshin Hotels Press Release
http://prtimes.jp/main/html/rd/p/000001211.000002504.html

What I came was a bakery "FREDS CAFE" that bought a store near the station and the station.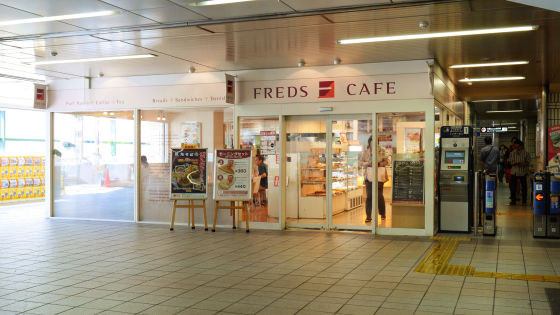 "Potato is Dawn !!", so potato curry noodle bread was announced big at the store too.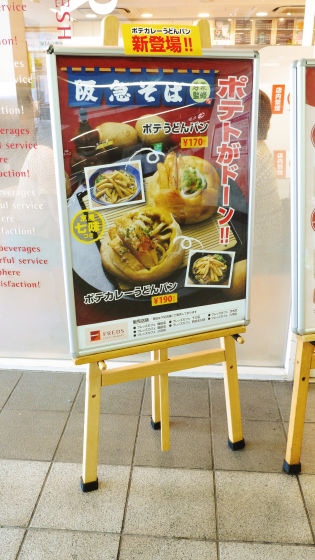 After entering the shop ......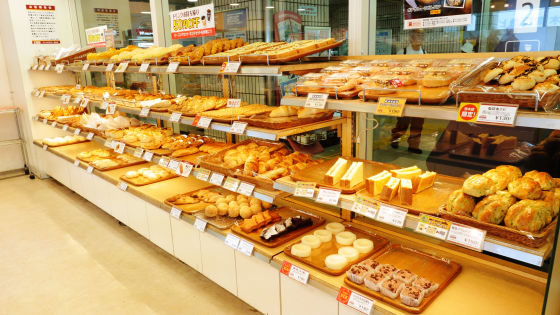 I found Potecare Udon Bread in a transparent plastic package.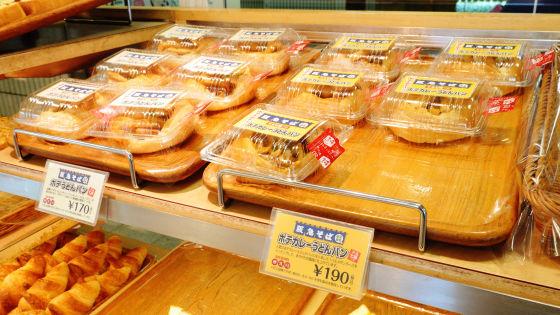 So I actually buy it and eat it. Goodwill near Hankyu was drawn in the package.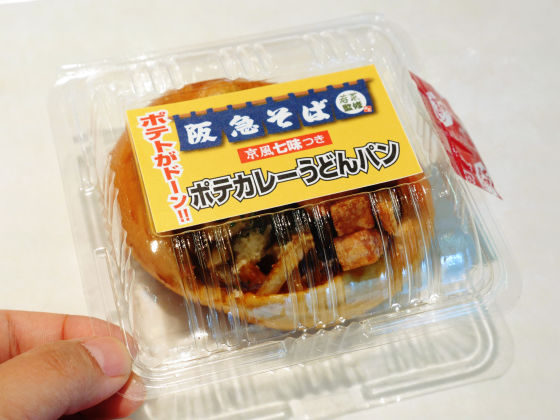 Produced in Kyoto · Fushimi with a seasoning.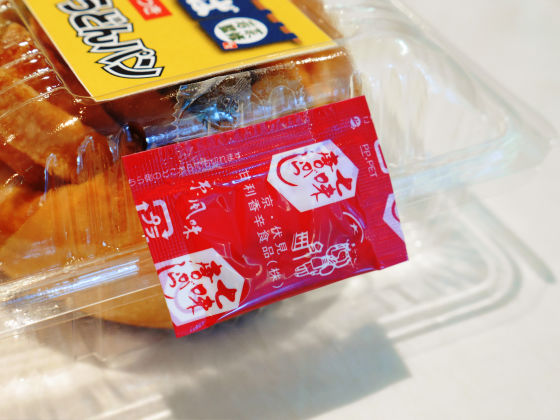 When I opened the package with Pakari, brown bread appeared everywhere.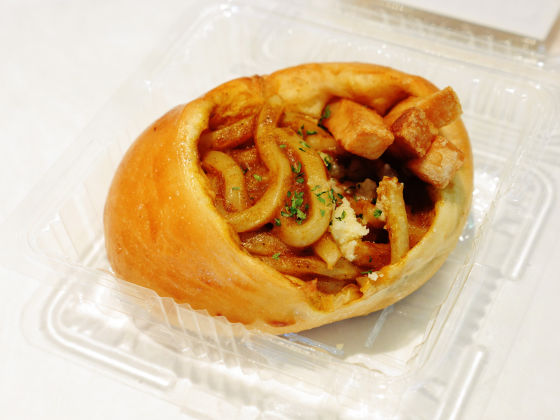 Bread with a hole in the middle is filled with potatoes and curry udon.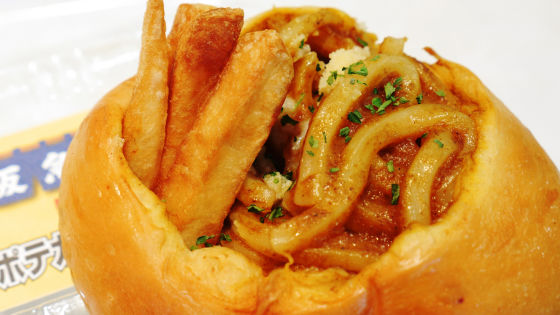 When I looked closely, Parmesan cheese was also on the hidden taste.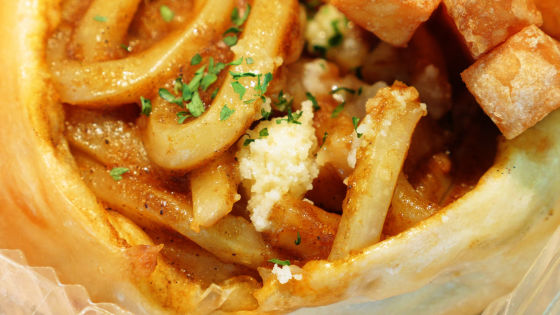 If you bring it in your hand, the size is about this.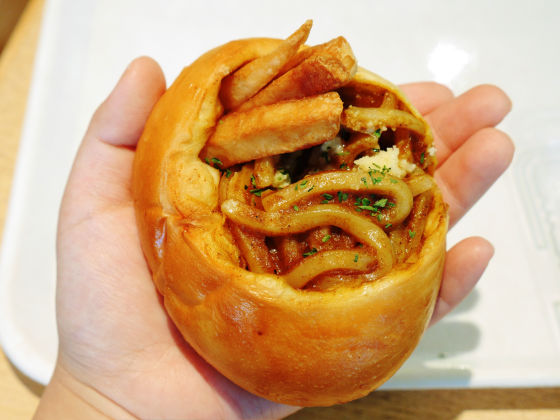 You can see from the side that it is a disk type.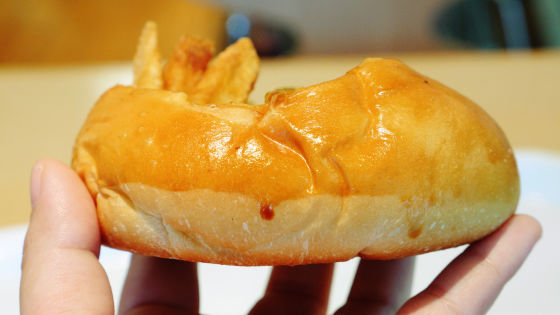 That's why it's a bite. Udon is soft and rich with elasticity, but the curry entangled with udon has a sense of Japanese significance, it is not just "curry bread" but "curry noodle bread" is a sense of significance It was done. Parmesan cheese is a small but good accent, plus rich and mellowness in spicy curry. It is slightly hot curry, but the bread that is the base is slightly sweet, so the balance is nice.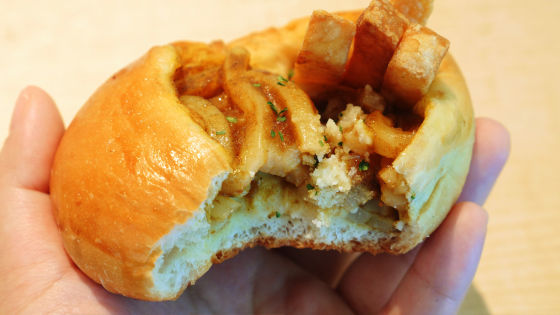 French fries are somewhat thicker and shorter than the potatoes used by the main potatoes, and it is a regrettable place to be a bit smoother as they are not fried.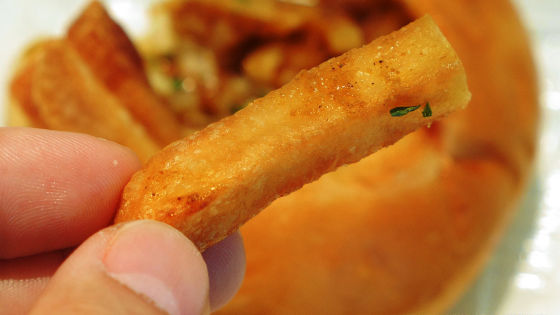 I ate half of it and tried putting the attached Nanami flavor.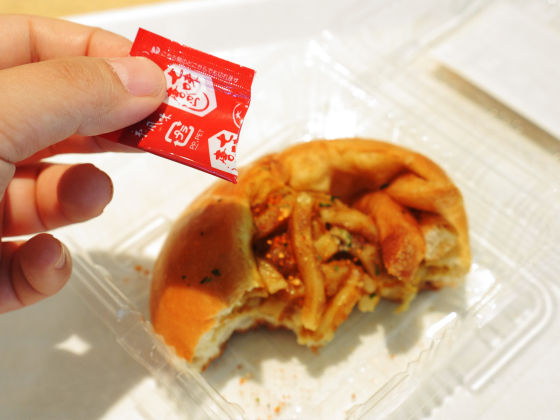 Potaya noodle bread that was released afternoon increased the flavor when it was put on the shrimp, but the potato curry noodle bread has a strong original taste so it does not feel the difference in flavor so much, only the hotness increases. It is okay for people who are not good at hot items to eat without putting it on.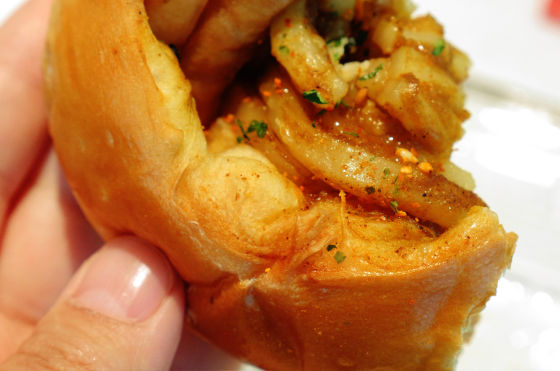 The potato curry noodle bread is 190 yen including tax, it will be held from August 15 (Sat) to September 14 (Saturday, Saturday, Saturday, Sunday, Saturday, Saturday, Sunday, Saturday, Sunday, Saturday, Sunday, It is sold until the month).