I tried 'Nissin Yaki soba U.F.O. Teriyaki sauce and mayonnaise


I took up earlier."Nissin Yaki soba U.F.O. Omori Teriyaki sauce and mayonnaise"It was released on the 23rd, so I tried it at once. Unlike traditional UFOs, it is said to be Teriyaki sauce, but what is the difference?

Details are as follows.- Sweet spicy Teriyaki sauce and Mayonnaise 's huge fried soba appeared! -
Dish-shaped cup-soaked soba
"Nissin-yaki soba U.F.O. Teriyaki sauce & amp; mayonnaise"
Information on new release

Liquid sauce and specialized mayonnaise, coarse ground pepper were contained in it. Others are the same as conventional UFO.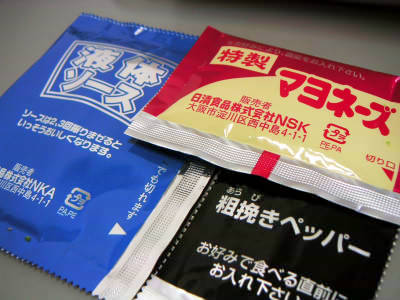 The way to make it is the same as UFO so far. Just pour hot water and wait for 3 minutes and throw it away.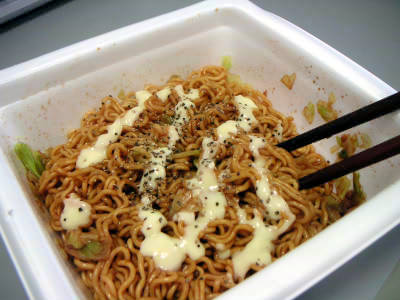 Although it is an impression, the smell of Teriyaki which is very sweet and fragrant of sauce intensifies appetite. It is very delicious as the source and mayonnaise get involved. Pepper spicy of peach pepper is also accent of taste.

Eat before, I thought "What is this"U.F.O. Mentaiko mayonnaiseIt is a big difference, is not it.