Curry soba · Curry Udon I tried "Potecalley soba noodles" where fried potatoes were served with dawn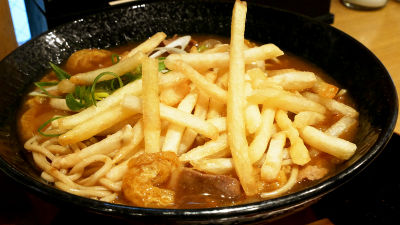 Beside French fries, put on udon "Potato soup with udon"Was released on Hankyu side in February 2014, and it gained popularity to sell more than 3000 meals in a month. Due to being too popular, this time it was a "Don" with French fries on top of "Curry Soba / Udon"Potato curry soba noodlesSince it appeared, I went to a shop and ate.

"Potecalley soba noodles" new appearance
(PDF file)http://www.hankyu-hanshin.co.jp/file_sys/news/3245.pdf

Arrived at Hankyu Soba - 13 three east exit shops.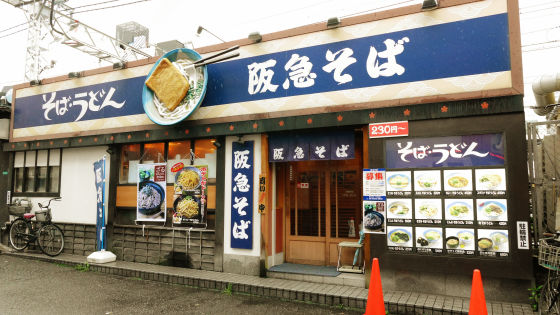 "Topic" Potoba "appearing at the thirteenth mouth shop," so that potatoes at the shop doan! There was a picture of innovative potato curry soba noodles with udon on it.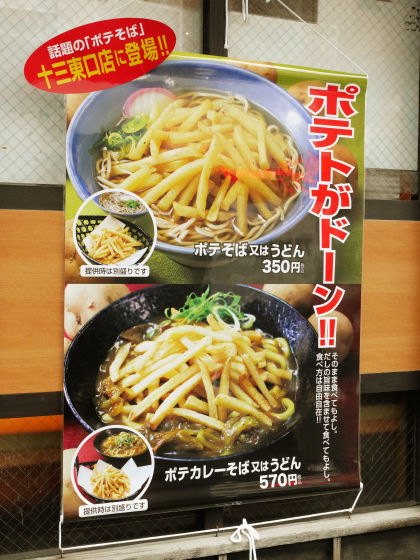 This is what it's like inside the store.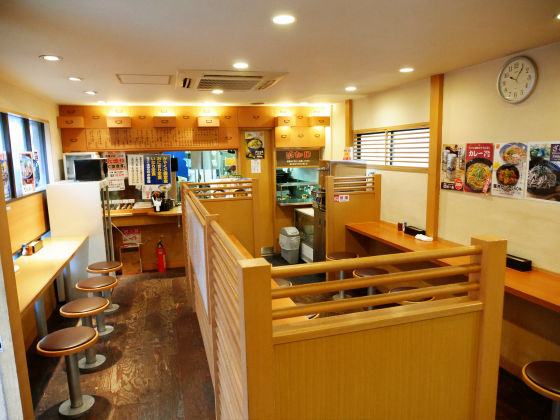 There were no photos of potato soba noodles near the cash register, but I will order.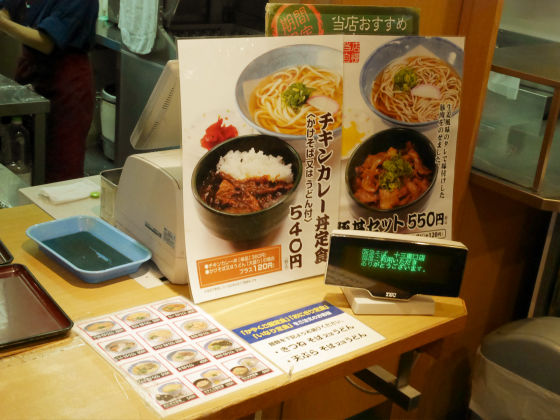 In order to fry potatoes, I was told that "I will receive a little time", but as soon as it was two or three minutes I was handed potato soba and potato udon noodles. First of all, looking at Potecalley soba, curry soba and potato are packed in a separate container.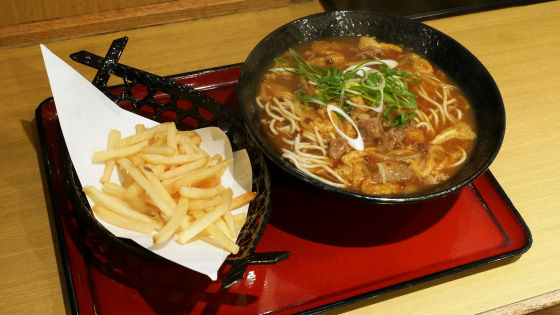 Compared with the iPhone 5, the size of the bowl is about this.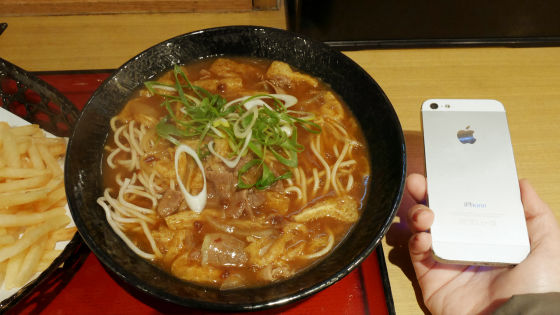 You can see the appearance of leeks, meat and fried tofu.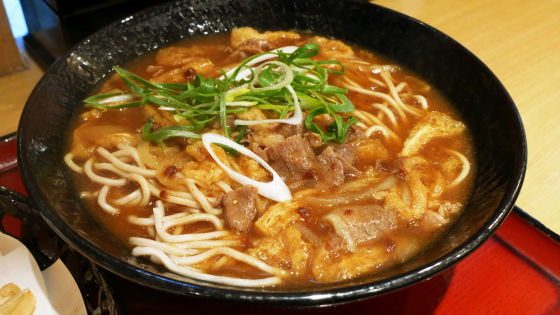 First of all, when you drink from tsuyu, the taste of soup is strengthened. There are some types of roasted soybeans in curry with soy sauce that was used extensively, but those of Hankyu side are relatively smooth and I do not feel the spiciness so much.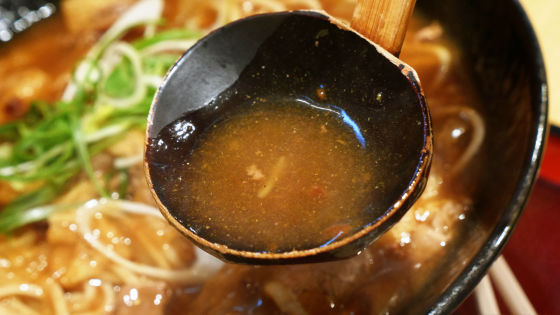 The Curry Rou was renewed in September 2014, and the curry by the curry that ingredients were also fruitful also contained plentiful fried meat and meat. Even without potatoes, you can eat tasty deliciously while enjoying the deliciousness of curry and Japanese style sushi.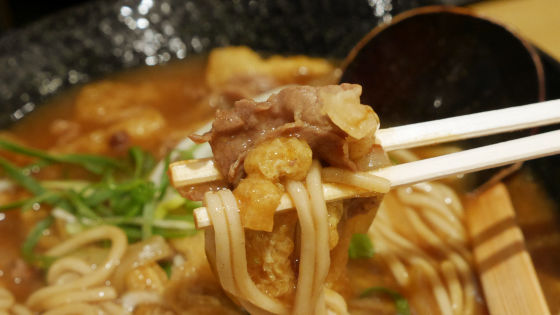 Potatoes served in a separate container are fried fresh so crispy.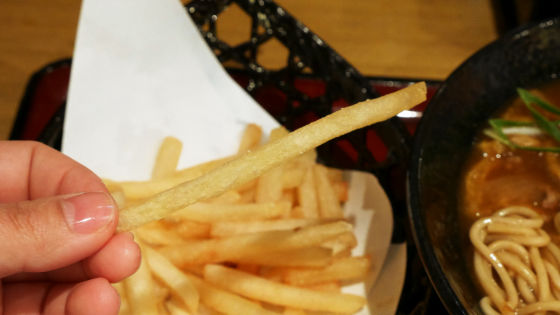 I will put this on a rough ... ... and curry soba.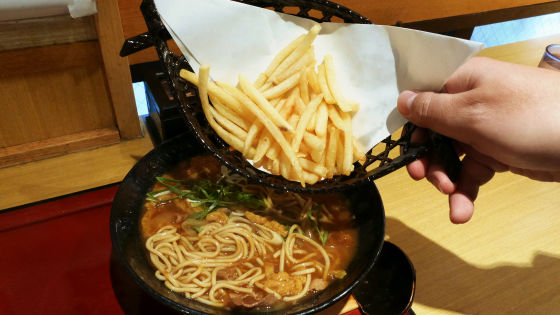 Completion of Potecalley Soba.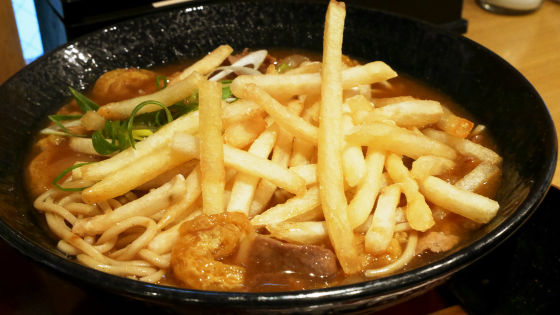 Even though potatoes are used as a component of curry, it can not not match, but fried potatoes with plus crisp texture and junk in potatoes are outstandingly compatible with curry soba.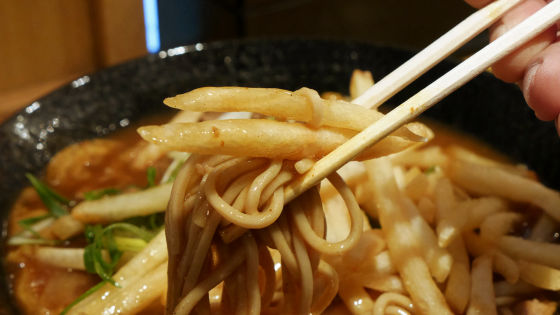 Soak the potatoes firmly in the soy sauce, the texture changes to different things, good taste of tsuyu is stained and good.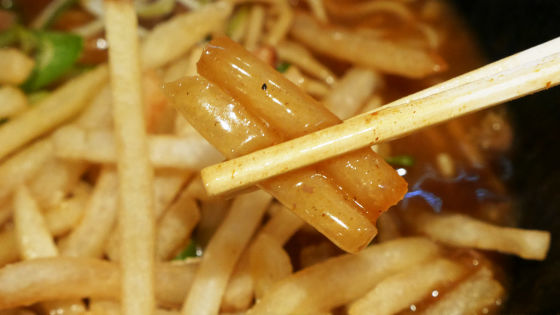 Next, Potecare Udon udon. Another potato is served here as well.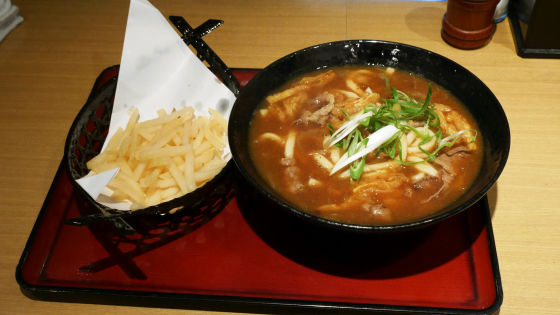 Equipment such as meat and fried tofu is with potato curry soba.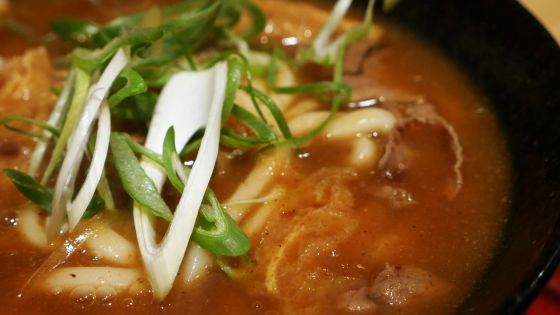 This is also a solid Japanese curry noodle udon, where you can eat deliciously as it is with plenty of beef, fried tofu etc ... ....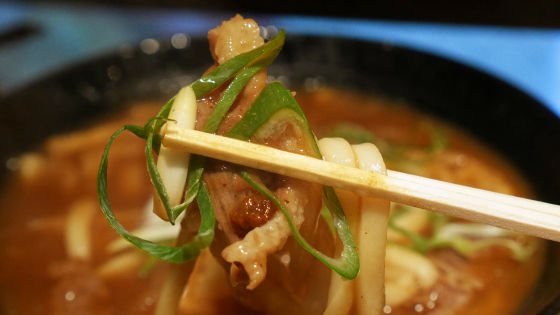 Dawn potatoes.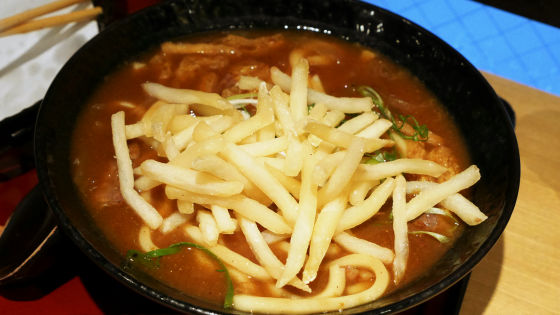 The thickness of potato and udon are almost the same, and you can enjoy the texture of umami udon and crisp cracker potato at the same time. It seems to be thought that "The combination of curry and fried potatoes is not persistent?", But the presence of Japanese style soup stocked as Assassi is balancing the whole, sufficiently satisfying both volume and taste It was becoming.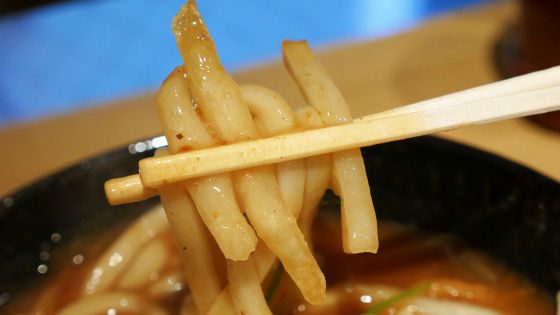 In addition, Potecalley soba noodles are sold at 570 yen including tax, and are sold at three stores, Hankyu Soba 13 Sho eiguchi shop, Kei shop, Kamishinjo shop.