I tried eating chilled Inai Garden Udon's "Thai style Green Curry Tsukemen" at the company's 150th year "Sato Nori"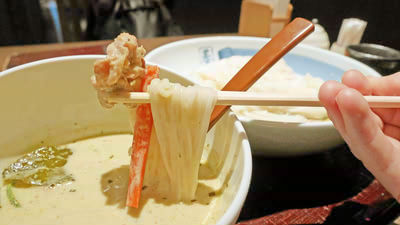 Established in the late Edo era (1860), a long-established udon restaurant that offers Inagai udon, a one-piece recipient for over 150 years,Norishasu Sato"is. Let's make such a traditional Inanike udon cold and eat it with warm green curry's juice "Thai style green curry tsukemenSo, I went to the shop to find out what kind of dish is the combination of Japanese cuisine and Thai cuisine.

Ginza Sato Nishisuke - Information on directly managed stores - Inani Udon Sato Norishige Shop
https://www.sato-yoske.co.jp/shop/ginza.html

The address of Ginza Sato Yushuke is "1st floor of Idei Main Building 6-4-17 Ginza, Chuo-ku, Tokyo." It is 3 minutes on foot from Ginza Station on the Marunouchi Line and 6 minutes on foot from JR · Tokyo Metro Yurakucho Station.


Arrived at Ginza Nishisuke.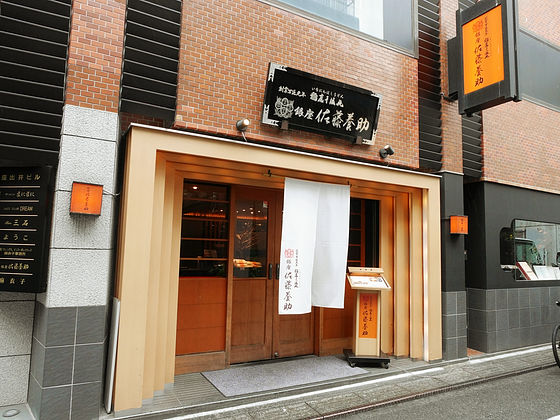 You can check the menu outside the store.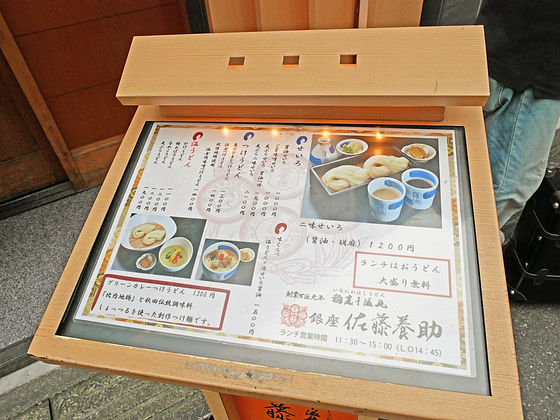 I got inside and let them pass through the seats.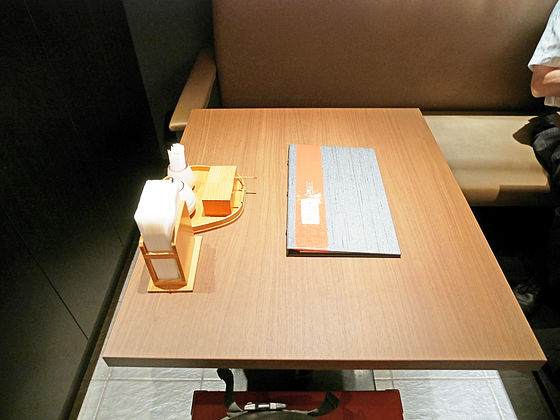 In addition to the standard Inaniya Udon menu, there are abundant variety of menus such as red curry udon, soy milk udon, warm ball meat miso paste udon etc. This time I ordered "Oriental Egg Thai-style Thai-style Green Curry Tsukemen" for your purpose. Lunchtime was so great noodle syrup is free.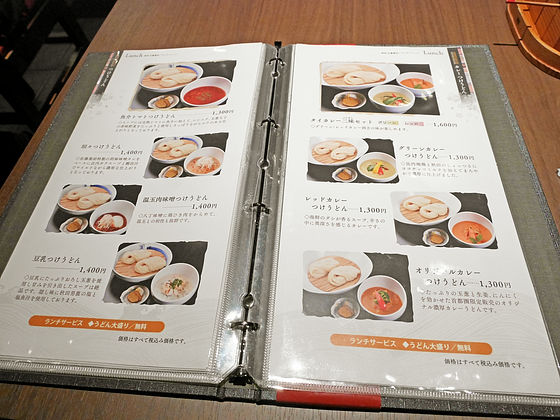 It is written about the history of Inani udon on the wall inside the store ......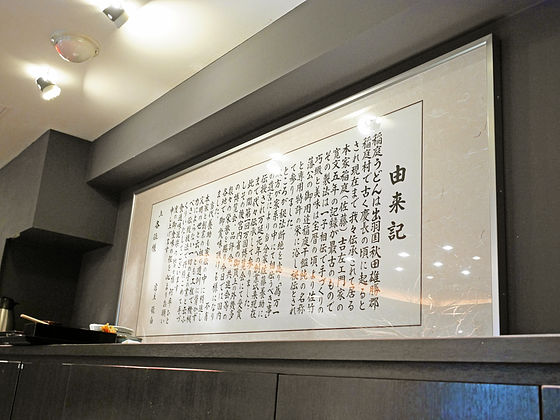 Dead trees are decorated in the center of the first floor, making it a calm atmosphere.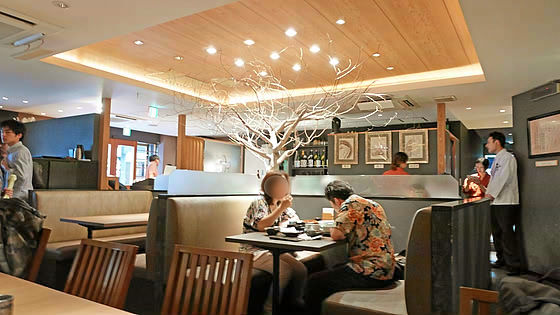 When looking around the inside of the store, a Thai style green curry tsukemen was delivered in about 5 minutes.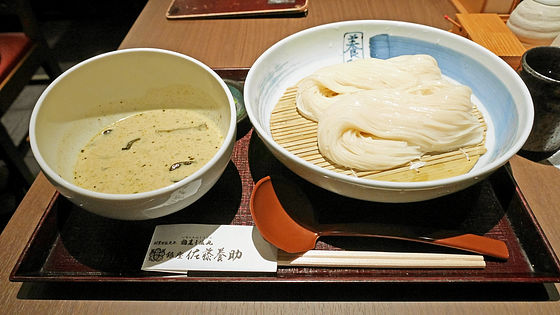 Green curry 's juice is like this. Green curry The scent of unique coconut milk is felt.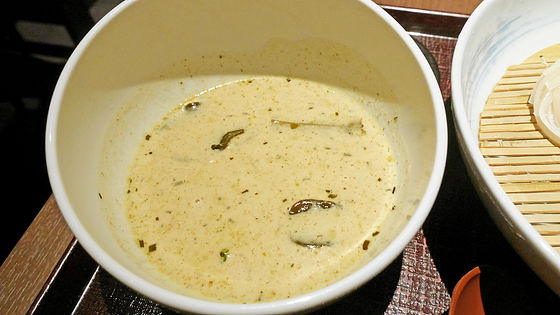 And 150 years of Inaniyado udon has been beautifully packed with cold water. By the way, this amount is ordered on a large sale.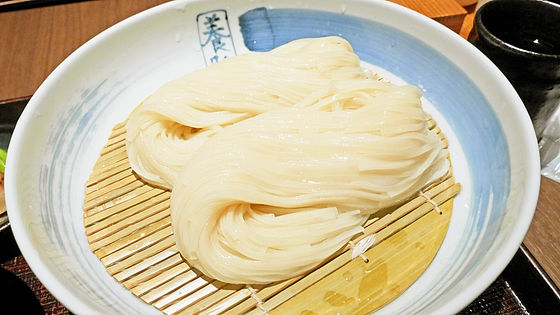 Pickles and picklesPetit brushIt is attached, too.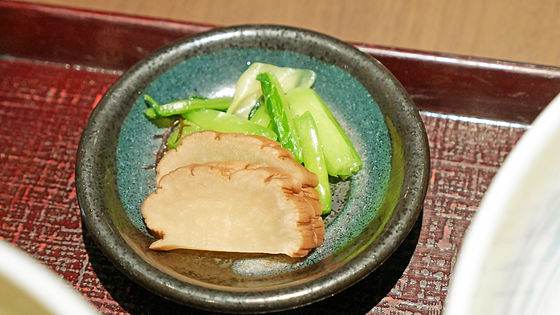 Green curry looks like soup at first glance, but when you scoop up, there are plenty of ingredients such as Eiuchi chicken, paprika, laurel and so on.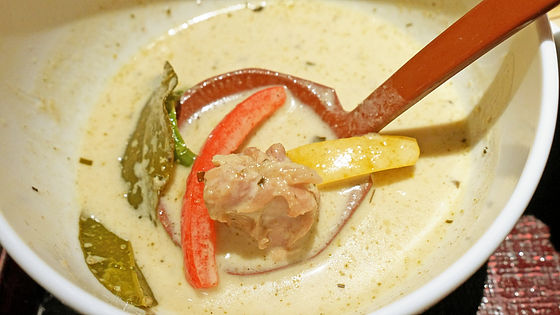 First of all, if you drink only the soup, you will want a jasmine rice with a full-fledged green curry where you will feel a sense of painfully.



Inaniwa Udon is a thinner noodle than a general udon, with a slick and smooth texture characteristic. Even if you just eat udon, you can enjoy unique smoothness and elasticity. Unlike Kosaka which is elastic like Kudaka noodles, it feels good to enjoy noodles.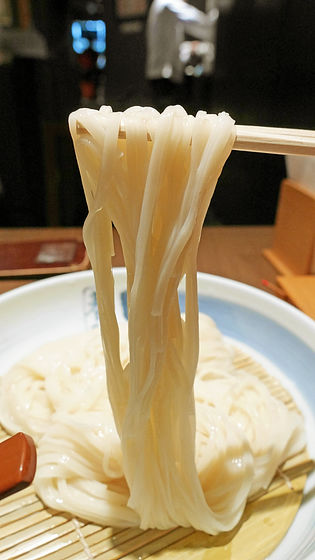 I will try to eat it on the mushroom juice as it combines dried udon in the southern part of Akita Prefecture and Green Curry from Thai food. Beyond imagination, the compatibility of udon and green curry is outstanding, and there is no discomfort compared to rice. Spicy fragrant green curry is often entwined with cold noodles, and it is eaten chilly even on the great plains. The combination of chilled noodles and green curry was perfect for the hot summer season.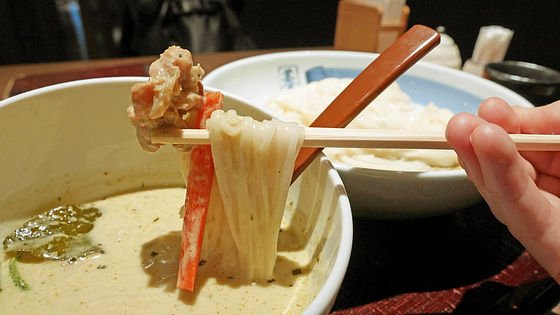 Heniba chicken is solidly cooked and mackerel.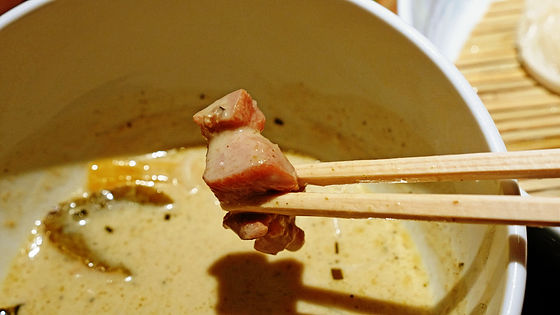 Paprika has a sharp texture left.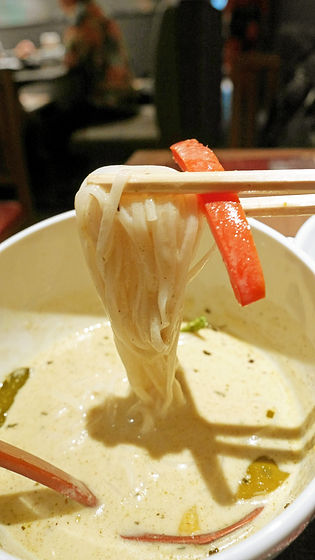 Ichigirugako was relieved when eating with tea for a mouth rest after eating.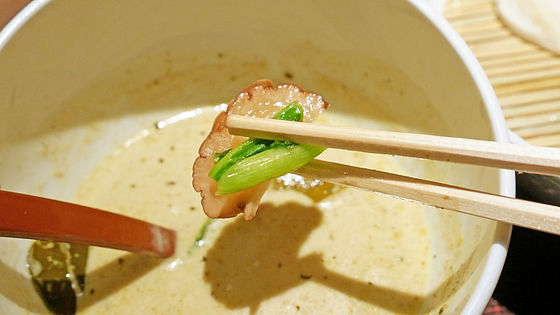 In addition, the price of "Thai style green curry tsukino with Thai style chicken used" is 1200 yen including tax. If you like Inaniyu Udon, you can also buy Inani Udon of Sato Kosuke in front of cash register and return home.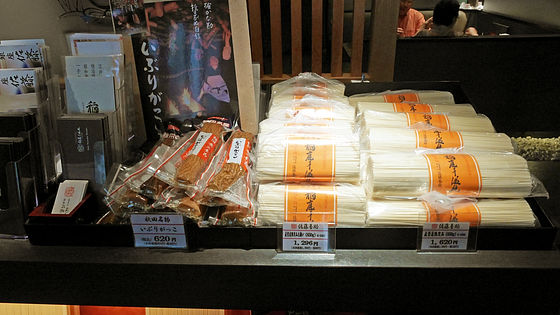 Ninosuke Ginza's business hours are from 11: 30 to 15: lunch, dinner from 17: 00 to 2: 00, only on Saturdays and Sundays until 22:00. In TokyoHibiya branch,Akasaka storeThere is also no loss as you try people who like Japanese food and Thai food.