I have eaten "Green Curry Ramen" of a green curry specialty store where exquisitely intertwined white white creamy soup and straight thin noodles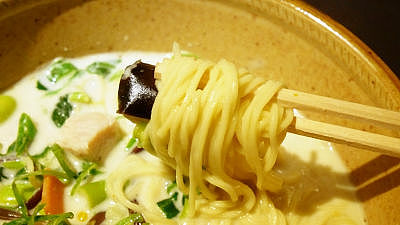 A combination of Thai food green curry called Thai curry in Japan and ramen that has evolved its own unique evolution in Japan "It is possible to eat green curry ramen at the"Meti"is. Green curry soup finished to the taste of Japan except for the unique habit of Southeast Asia, noodle of Kyoto "Noodle Shop"Because it is said that the material is also pretty stuck, such as noodles, so I actually went to eat.

Green Curry Specialty Store Meti (Official Site) | TOP (Thai Curry)
http://methi.jp/

I came to Meti which is a one minute walk from Temma station on the JR Osaka Circular Line.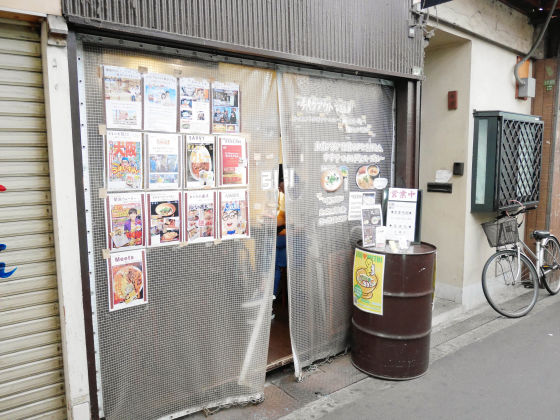 A big signboarded in front of the shop is a landmark.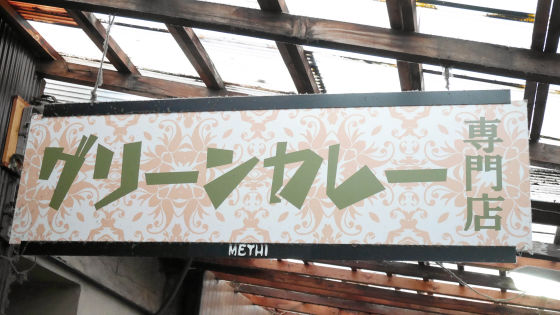 Business hours are from 11:30 to 16:00, closed regular holidays are Tuesday.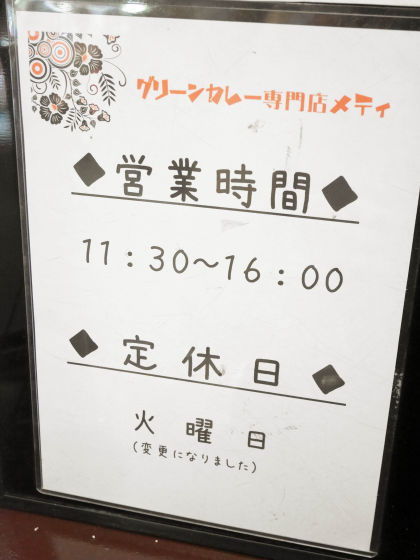 The inside of the shop feels a little cozy with only three table seats and counter seats.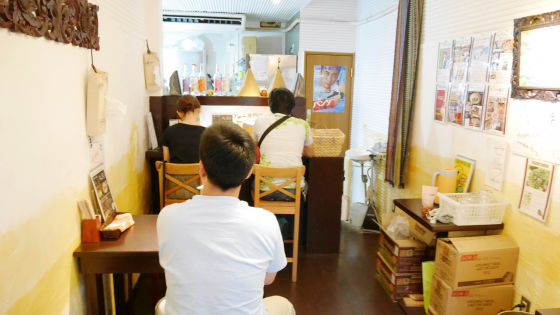 Only meal menu "ramen" and "rice".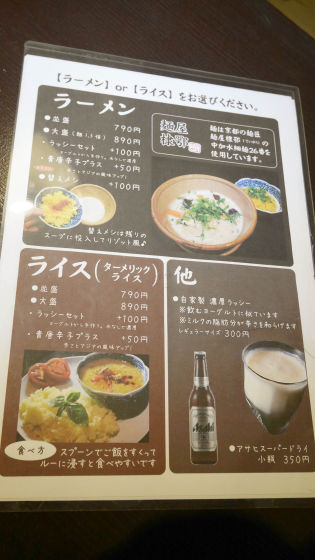 This time I ordered a ramen sashimi of 790 yen including tax.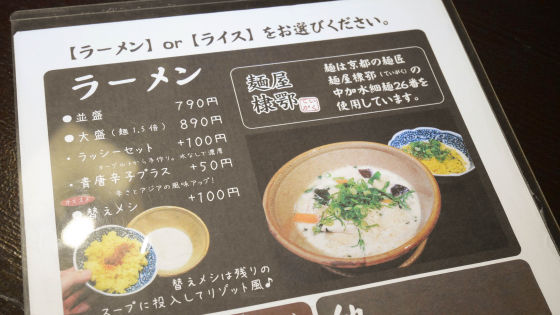 Within 5 minutes of ordering, the ramen noodle green curry ramen was brought to the table.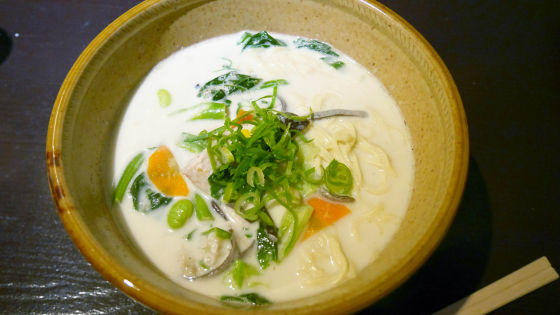 Green onions are toppled on pure white soup instead of green.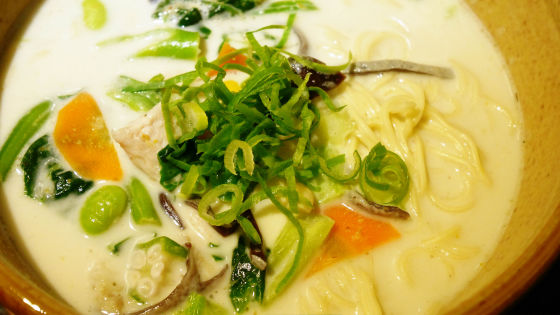 Vegetables such as carrots, spinach, green beans, and edamame are tapped.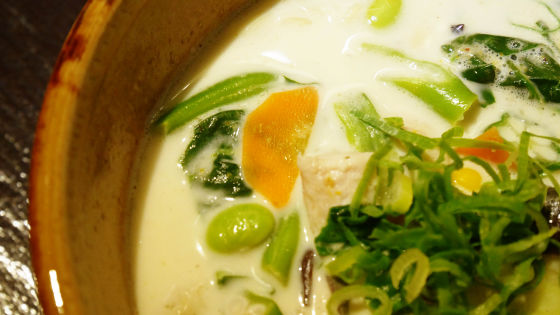 First, I will drink it from the soup. Soup has a low viscosity as curry, but as a soup it is a little drool and a creamy texture. The moment you drink, the scent of coconut spreads in your mouth, after a while the spice's spiciness is gentle, but the body of chicken meat finishes the whole taste mildly.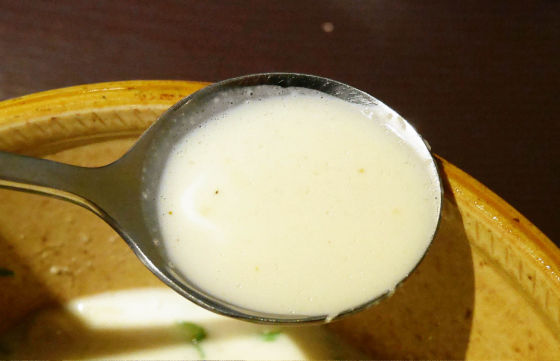 Kudo noodle making "Noodle Shop"Noodles using No. 26 are narrow straight noodles, tangles with soup are preeminent, and compatibility between soup and noodles is pretty good.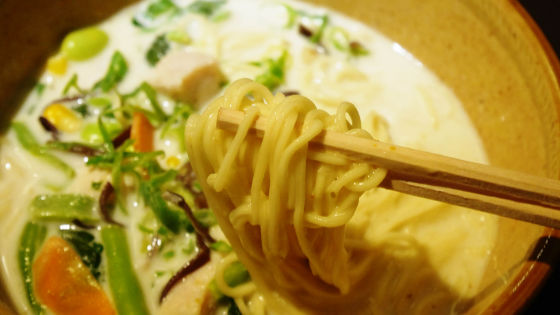 Vegetables such as eggplant, green soybeans, cycled rice with green curry soup are balanced without disturbing the soup.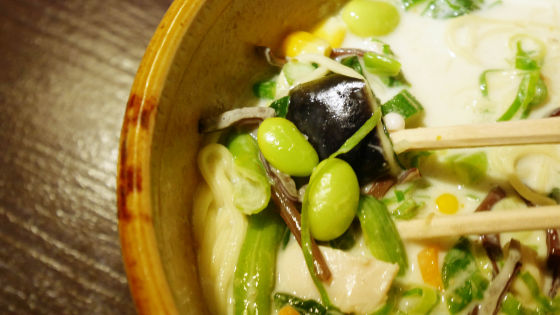 Instead of chashued in common ramen, use ham of bird's meat which is perfect for rich coconut soup. By being shallow salted, the umami is condensed.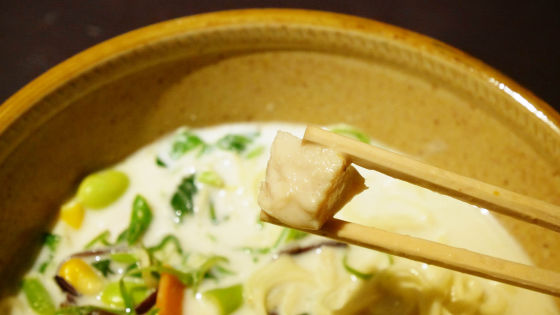 I found a sticky vegetable okra.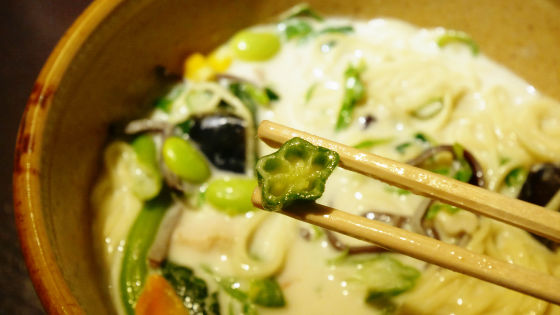 If I eat to a certain extent, I will add soup which was on the table and eat it.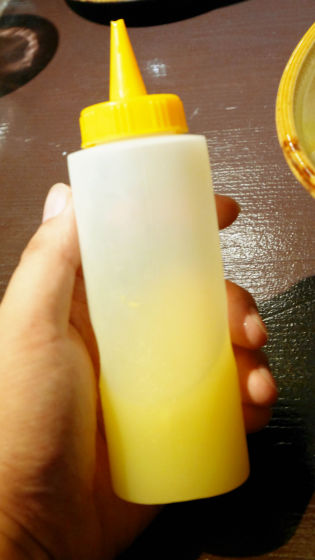 I tried putting kabo juice for about one round of vessel.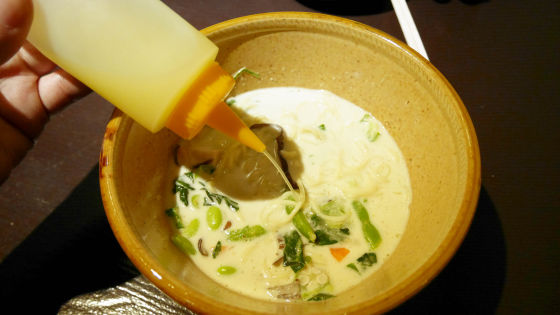 By adding the soup to the soup, acidity is added to the soup, and the aftertaste is refreshing.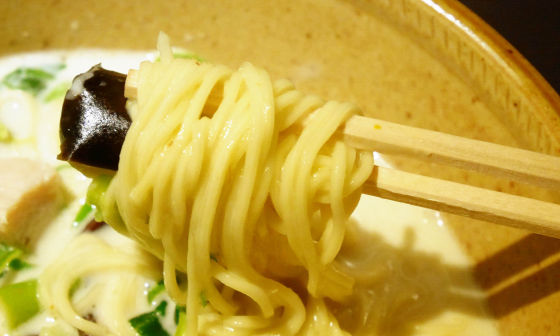 If you eat something other than soup ......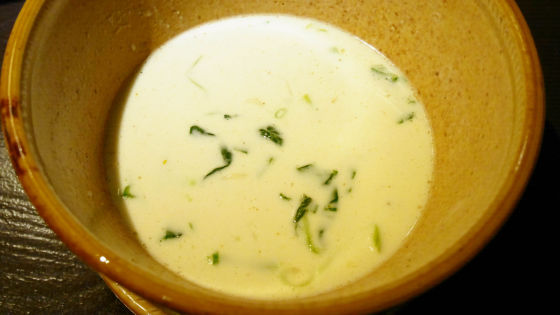 I ordered a changeable mesh that can be added at 100 yen. Even if it says a replacement, it will not be white rice but it will be turmeric rice.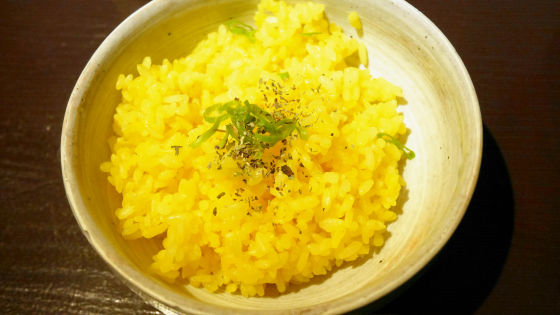 Put turmeric rice in soup ......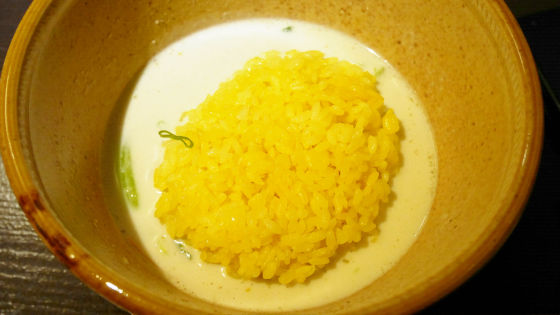 Completion of green curry risotto when mixed with a spoon.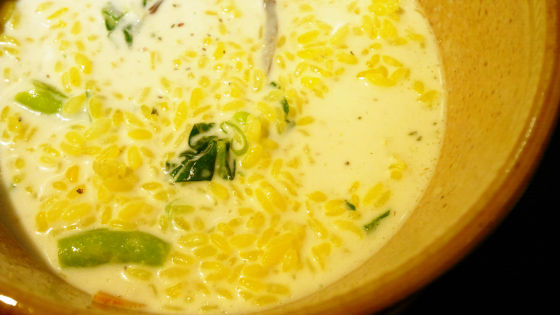 It feels like risotto or mostly eating curry, it feels good to have both ramen and curry. It is an irresistible combination if you like green curry.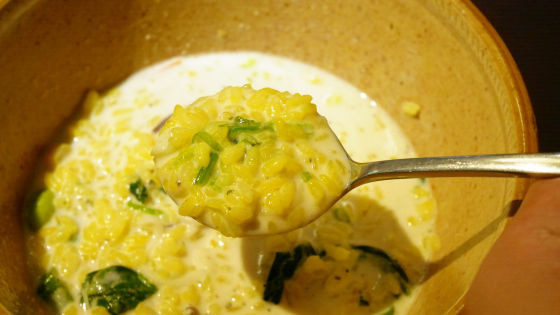 The green curry ramen has a distinctive taste, but it is not a ramen that is flying as much as a different kind of ramen, but a dish like a ramen but a satisfactory one. It is recommended for people who like to eat a little unusual ramen, not to mention green curry.