I have been eating wagyu beef with Japanese beef with "Okay?" Creative Ochazuke specialty store whose taste changes dramatically while it is a cup of Ochazuke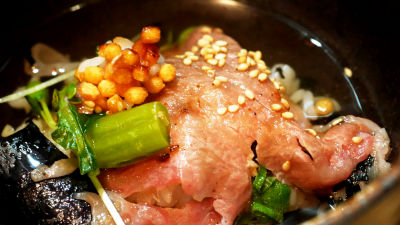 Ochazuke ", which is often eaten as a meal, is the main, and it is the creative oagachike specialty shop that develops an original menu that can not be tasted at home using carefully selected materials"right."is. I went to the shop to actually eat it, how much it is different from easy ozazuke that I can make with my house.

It is a creative Ochazuke specialty shop.
http://dayone.tokyo/

"It's okay" is a distance of about 3 minutes on foot from Roppongi station exit 4a on the Tokyo Metro Hibiya Line. The red carpet spread to the entrance is a landmark.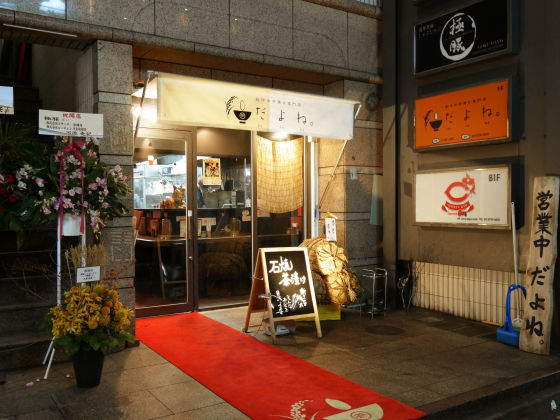 Only the counter seat inside the shop, making like a ramen shop.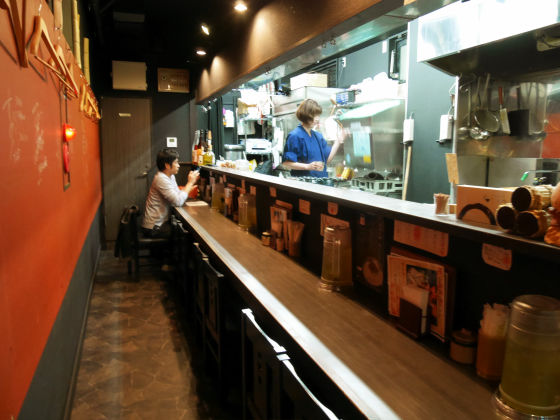 Looking at the menu, we also line up varieties such as 'Chicken × Yuzu pepper' and 'Salmon × how much', 'Scallops and small shrimps scorched butter chazuke' etc.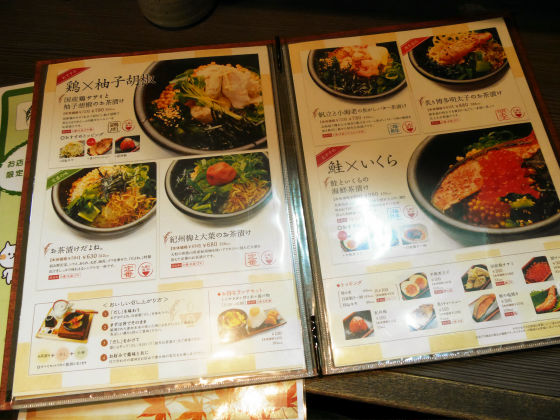 In addition, as a topping, it is also possible to add semi-mature boiled eggs, Kishu plum, roasted mentaiko etc. to each ochazuke.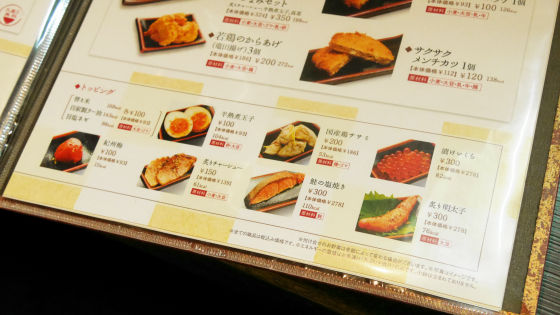 The order I ordered this time is a limited quantity menu "Restoring Wagyu Beef with Chopsticks" (1480 yen including tax)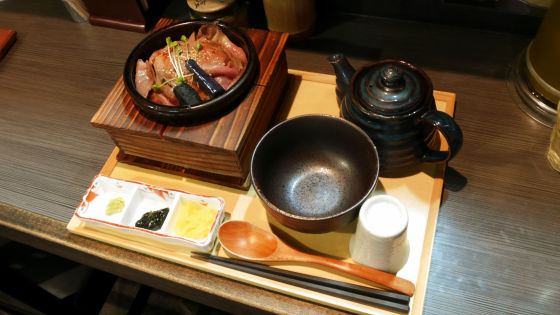 Wagyu beef is being served slightly in the stone - baked vessel.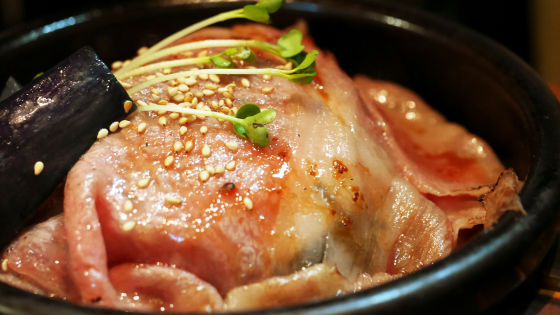 Since there was an explanation "How to eat delicious stone roasted tea rice" in front of the seat, try to eat according to the explanation.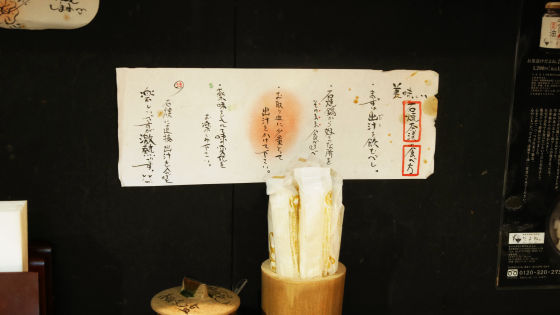 First of all it was "to drink soup stock", so I drank soup in a small cup and saw the fragrance in a Japanese style taste taken from bonito, chin, opium, kelp etc. As I asked the clerk, the Japanese beef's roasted chazuke had a slightly different soup stock from other creative chazuke and it was finished to make it like a grilled meat. As I was told, the fragrance I felt was a flavor like sesame oil.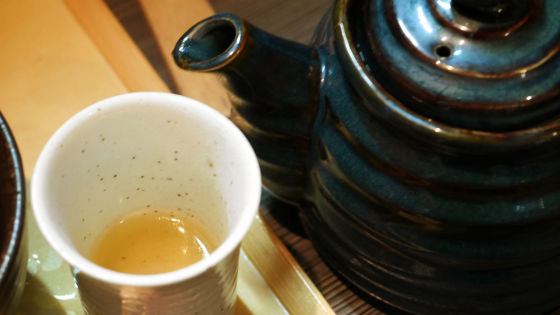 Sliced ​​wagyu beefs on stone-baked dishes are firmly greasy and melt in your mouth.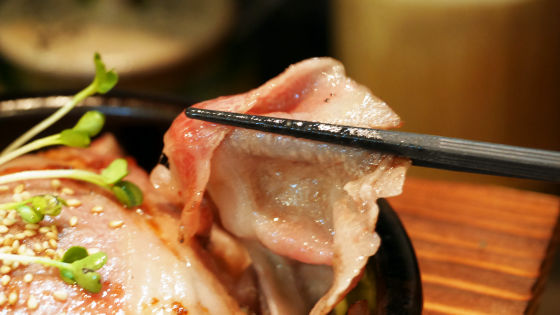 Under the wagyu beef there are glue, hail, and nozawa vegetables.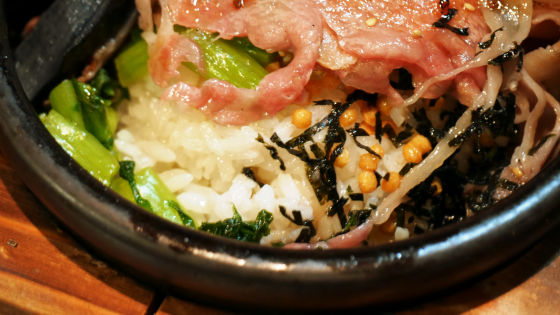 After having drunk soup, I said "I will eat whatever you like from a stone-grilling pot", so I will eat rice with Wagyu beef. The cooked rice with a stone-grilling pan is a little savory, fragrant, compatible with Japanese beef with a smooth texture that is slightly flavored. Garlic and hail also add flavor.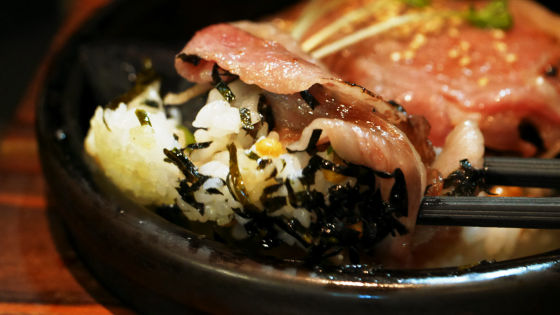 The next time we go to the cup and cook rice ......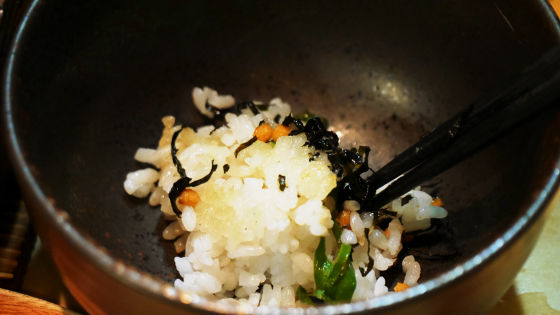 I will pour the soup stock I drank.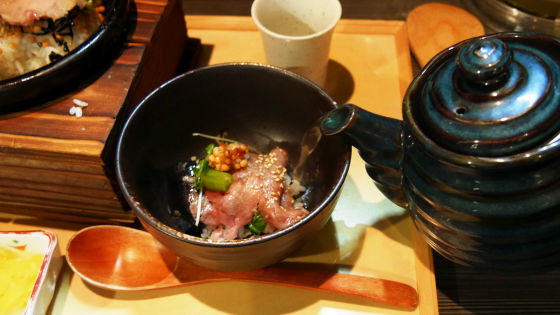 When pouring the soup, the flavor changes to such an extent that it makes a small voice as "ho! The fragrance that was not in the past certainly makes the grilled meat dumpling, but as you apply soup stock, the greasiness of the meat will be diminished and it will be easy to eat. Because it is a very fat meat, if you continue to eat as it is, there seems to be some people who will be "a bit harsh ... ...." However, you can advance crispy by okazuke.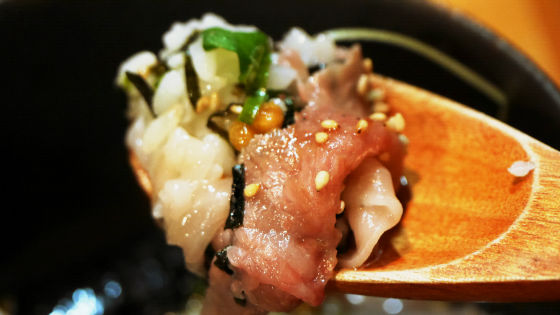 I thought that the egg of topping was pickled and it was fried eggplant which was tasted firmly.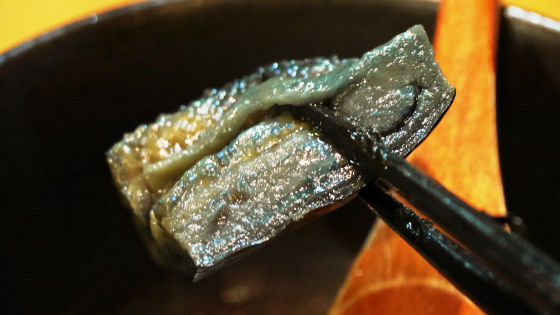 Under the Japanese beef cattle, roasted salad roasted seasoned with spices. And from the bottom of the barbecued tree, crispy green onions and chirimen shoes came out.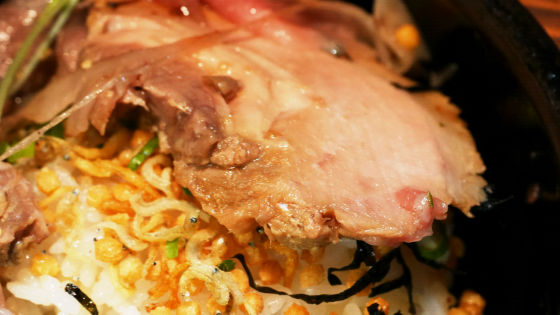 In addition, wasabi, glue, Takuan, etc. are prepared for spicy foods ... ...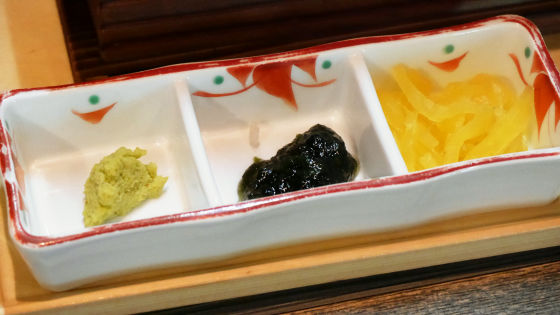 The taste changes further as plus savory. I enjoyed the change of flavorful taste that there is not the same taste even though it is a cup of ozazuke.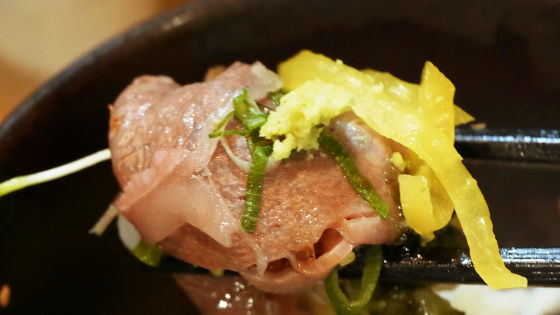 Creative Ochazuke specialty shop "It's okay?" Is a business on weekdays from 11:30 am to 6 am the next day, and sun and celebrations until 24 o'clock. It is also possible to have a rich rice, so you can eat it when you are hungry, or you can even finish drinking.